Shroomies - "Blue Meanie" Drop + Giveaway
Hello everyone! My name is Choof. I started working on an NFT collection called "Shroomies".
Each stamp is a unique Psycociblin mushroom strain. The first strain is "Blue Meanie". I minted a total of 10 on the WAX blockchain. Here is what it looks like:
Come bid on one now! The drop is almost exactly 7 Days from the time of this post. Hope ya'll like it!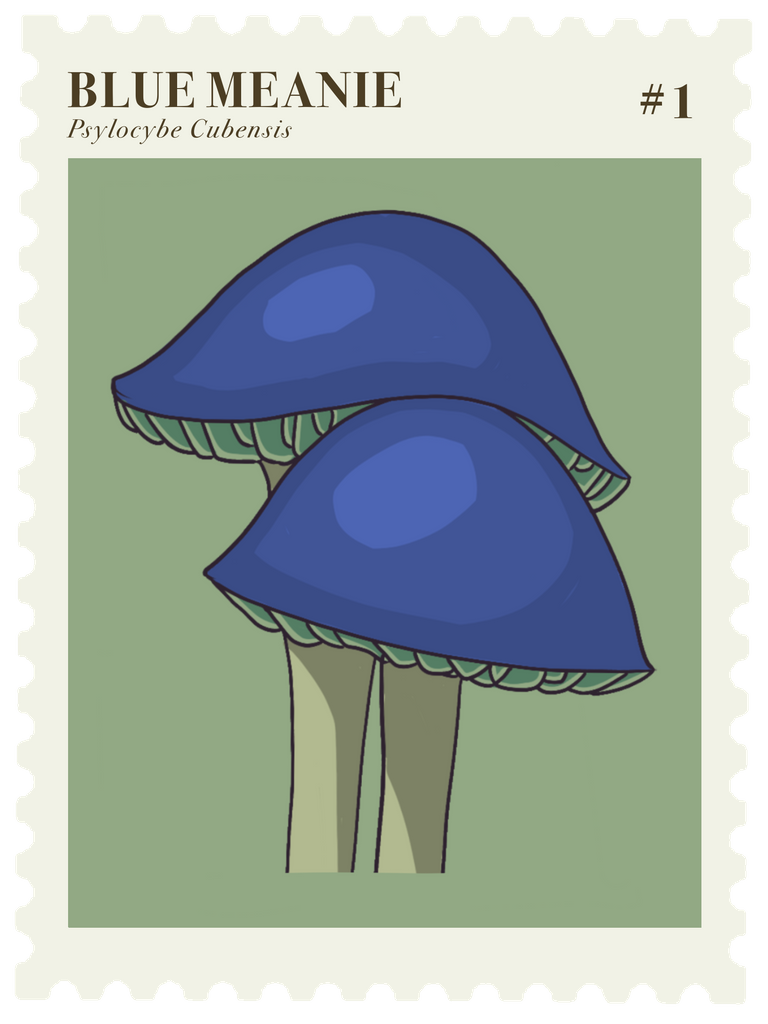 Giveaway:
I will be giving away 1 copy of the "Blue Meanie" NFT on Sept 20th 12:00am EST. To enter:
Comment you Wax Username
Reblog
Follow/Vote
Chat on Discord: Choof#0918
---
---