HIVECLIPS Original Lighter (Red) NFT + Giveaway!
Hello everyone!
I recently minted the HIVECLIPS Original Lighter (Red) NFT on the WeedCash Network. I noticed the option to mint GIFs, so I decided to spend today working on a 3D animation. This was designed using Blender and Paint3D.
I wanted to try out Paint3D for its simplicity. This makes things more "intuitive", but also take foreeeeverrr. Texturing is Paint3D is like using MS Paint for drawing. Painful. Admitedly, the ability to export animated GIFs directly saved me alot of time, so thats a pro.
After a few hours of confusion, I finally had the....
Final Product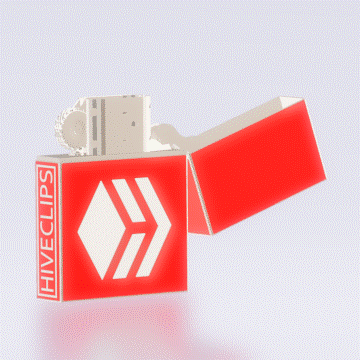 A total of 20 HIVECLIPS Original Lighter (Red) have been minted.
At the time of this post, they are listed on the WeedCash Marketplace and priced accordingly.
| Mint Number | Cost |
| --- | --- |
| 20 - 16 | 200 WEED |
| 15 - 11 | 300 WEED |
| 10 - 1 | 420 WEED |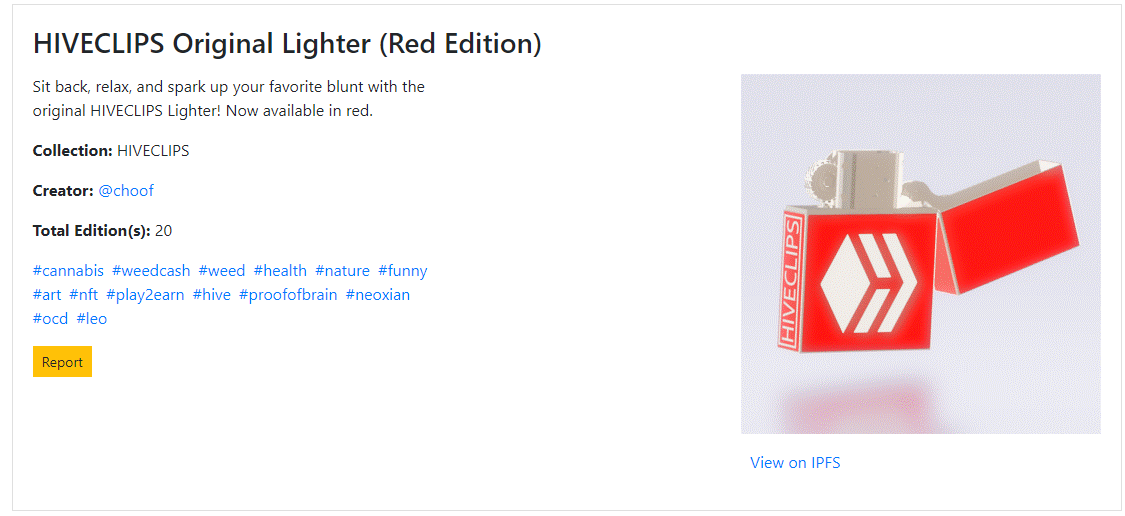 If you would like your very own HIVECLIPS lighter, check out the listing here
---
Giveaway
Alternatively, you have the chance to win the Mint #5 HIVECLIPS Original Lighter (Red) by entering this posts giveaway. Steps to entering are:
Opvote and leave a comment!
Check out the many other NFTs minted on the WeedCash Network https://www.weedcash.network/nfts/
One winner will be picked on Dec 14.
Good luck and thank you everyone for the support!
Ted says hi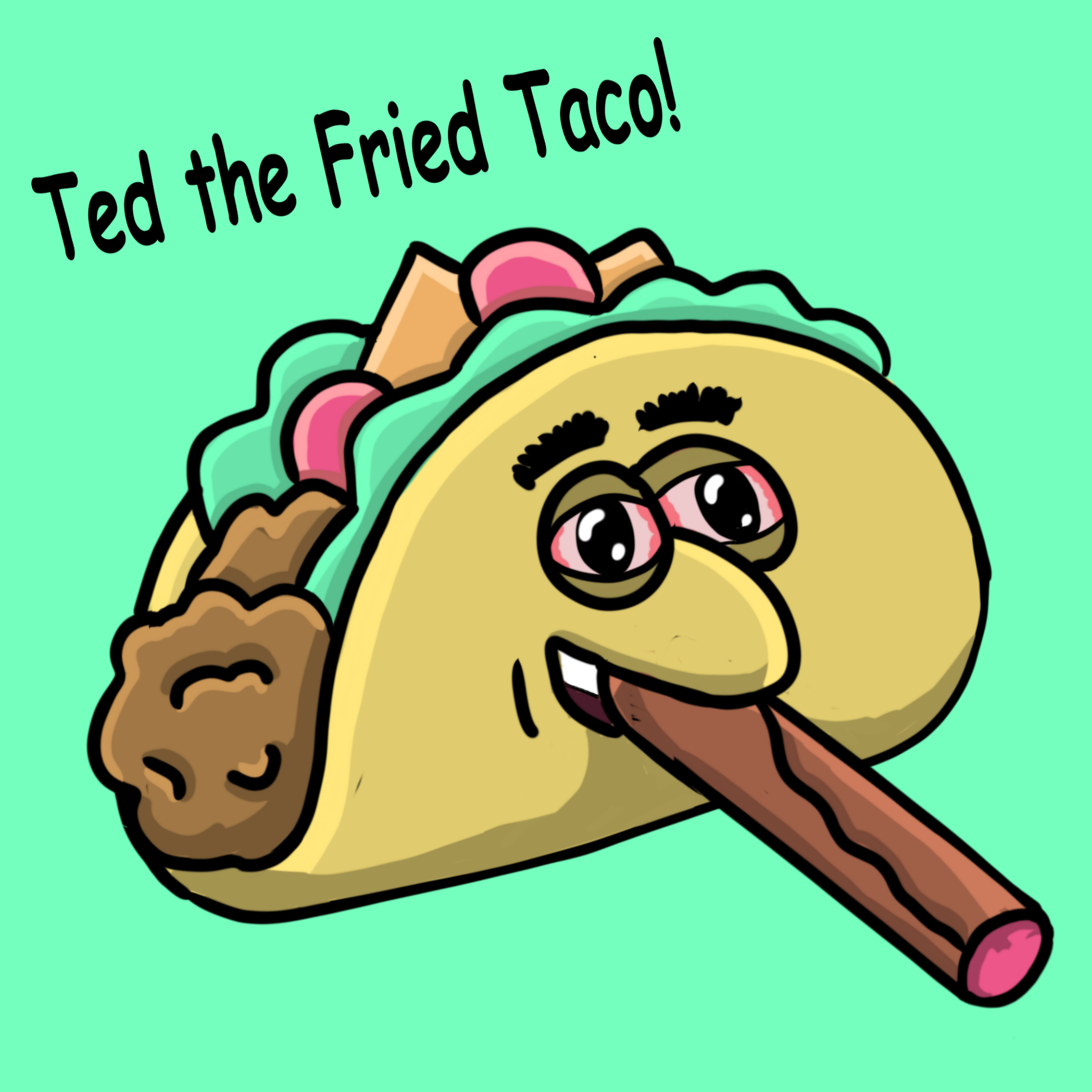 Some Fun Hive Projects
Trading card game Splinterlands
Earn crypto by brewing beer! CryptoBrewMaster
Run an NFT based farm! DCrops
Become a blockchain superstar! Rising Star
Grow and sell NFT weed plants HashKings
---
---