From 30 cannabis plants I used to have, at least now 1 is a flowering Female!
Hello, dear members of Natural Medicine and all Hive. Today has been a nice day for me, and I wanted to come and share it with you over here.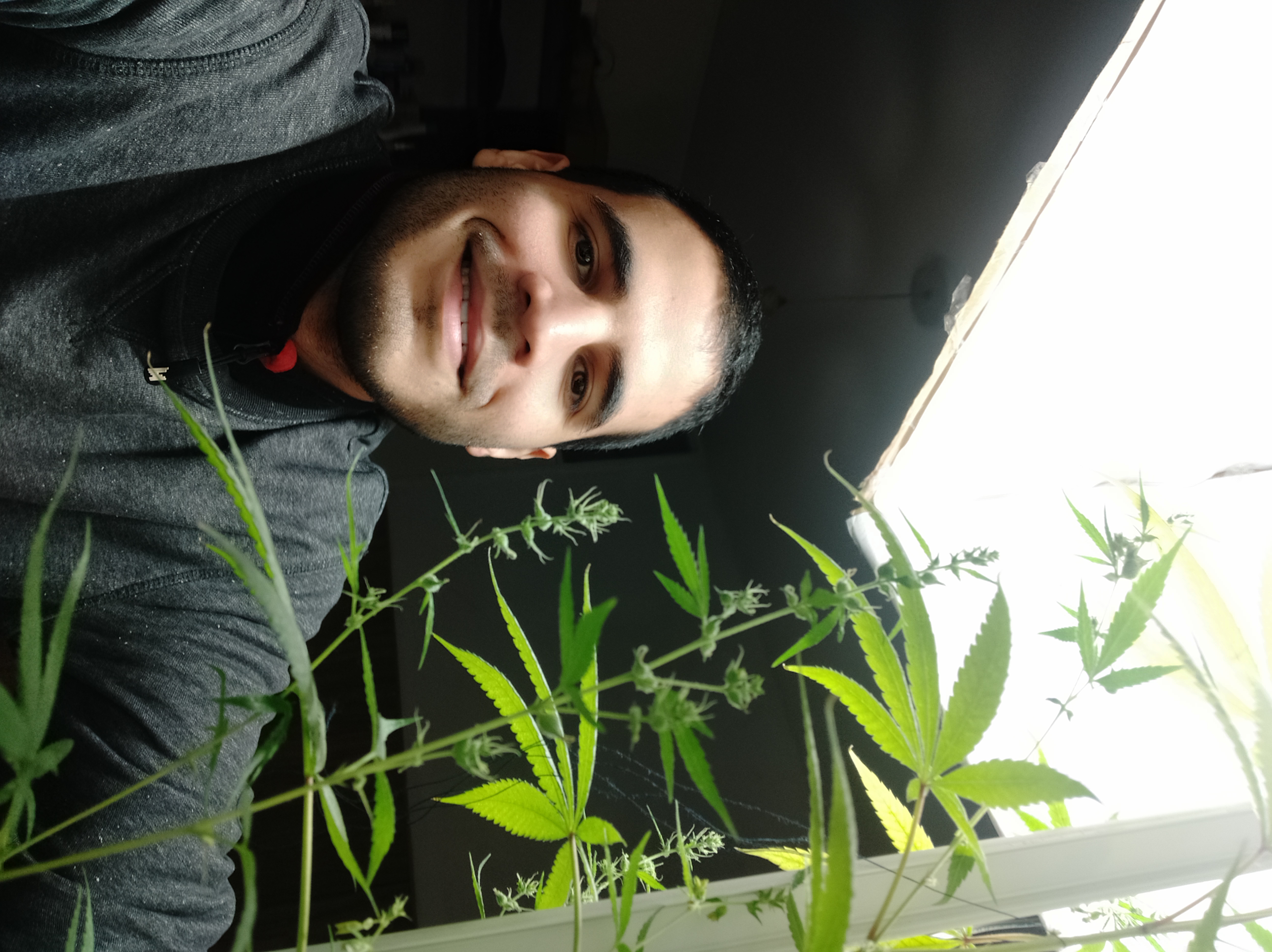 Since I first started to sow the cannabis seeds, I have been discovering day by day that this is not easy labor at all. In some of my previous posts I explained the importance of having a female cannabis plant over a male plant, and how obtaining these females is not very easy if you didn't buy the seeds. Companies that sell seeds have the power to "feminize" the plants, so they come with a predisposition to become females. In my case, I got the seeds from the times that a friend who planted his cannabis gave me a bunch of flowers containing seeds and he encouraged me to start growing and that was the moment that I started, but his seeds were not "feminized", so I didn't know for sure how many of them were going to make it till the end.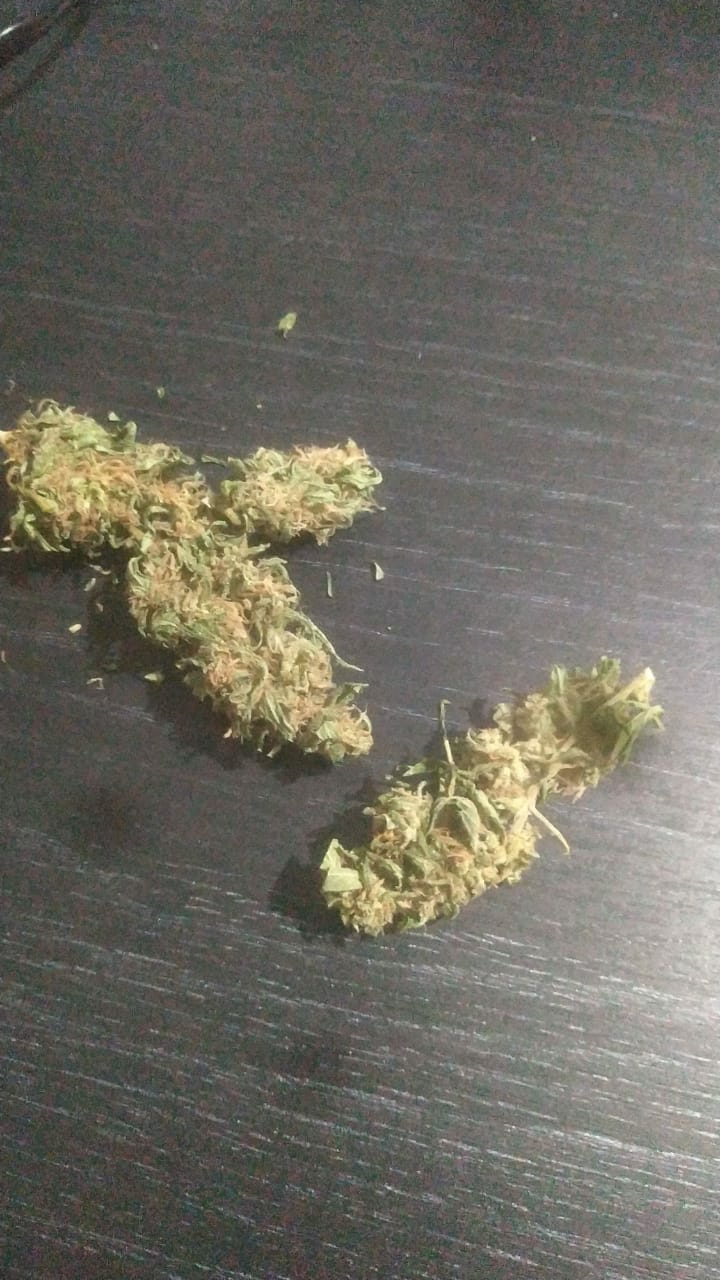 I remember starting to sow the cannabis seeds in November, and because I wasn't even sure about the size the plants were going to reach, I cultivated like 30 of them in small flowerpots and big pots. It was exciting to watch them all grow because that's me, the kind of person who would get excited to get up in the mornings and watch how much my plants have grown.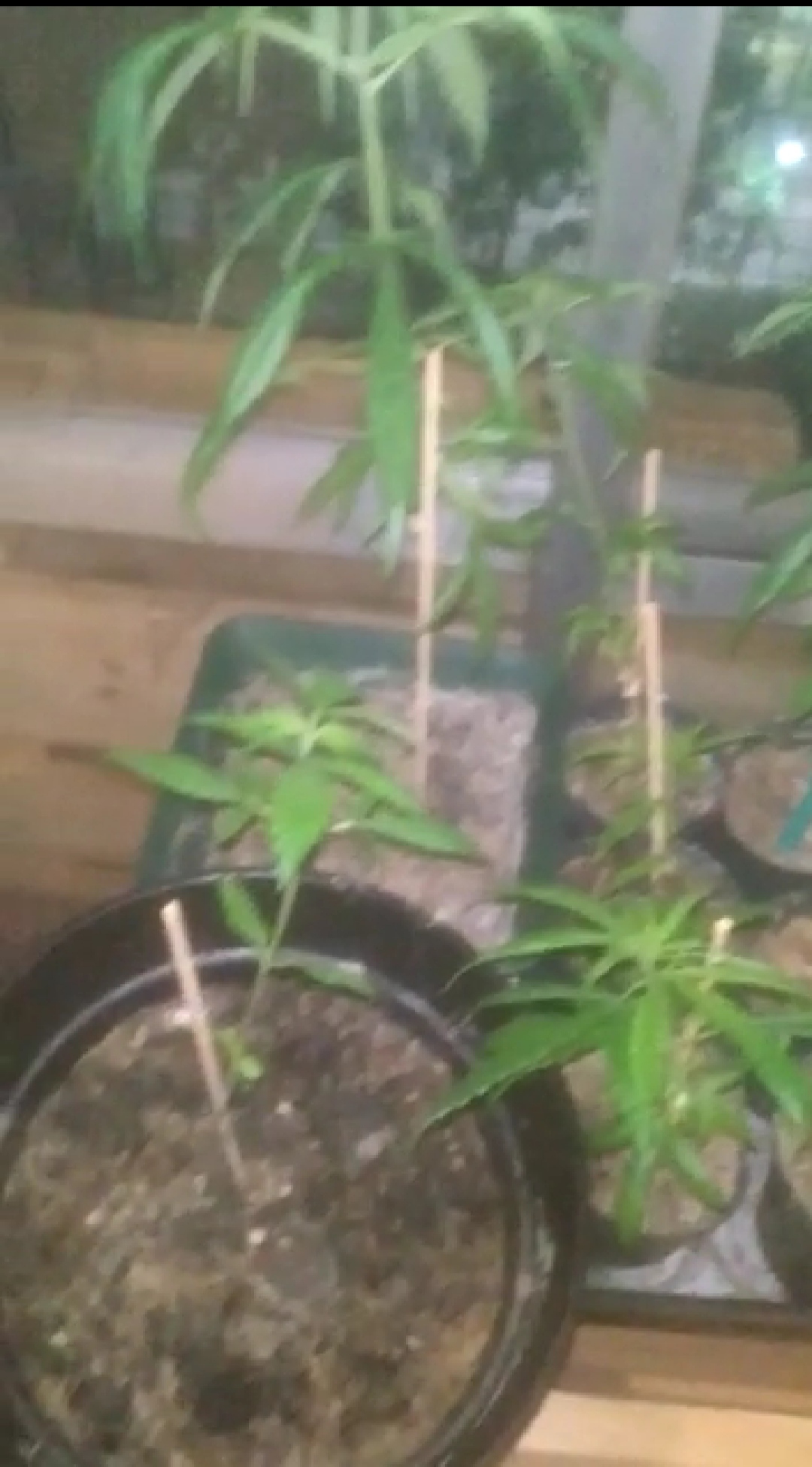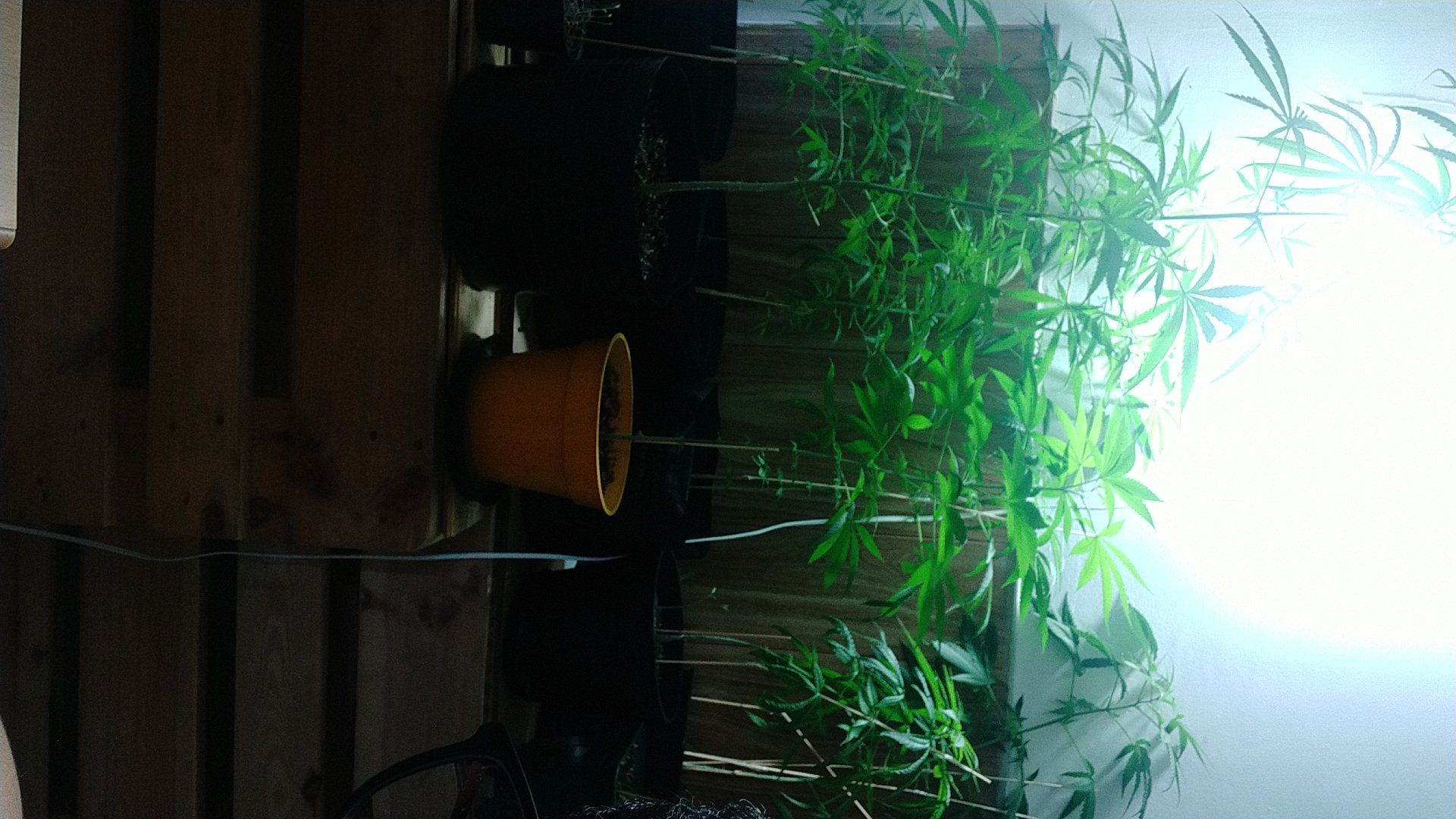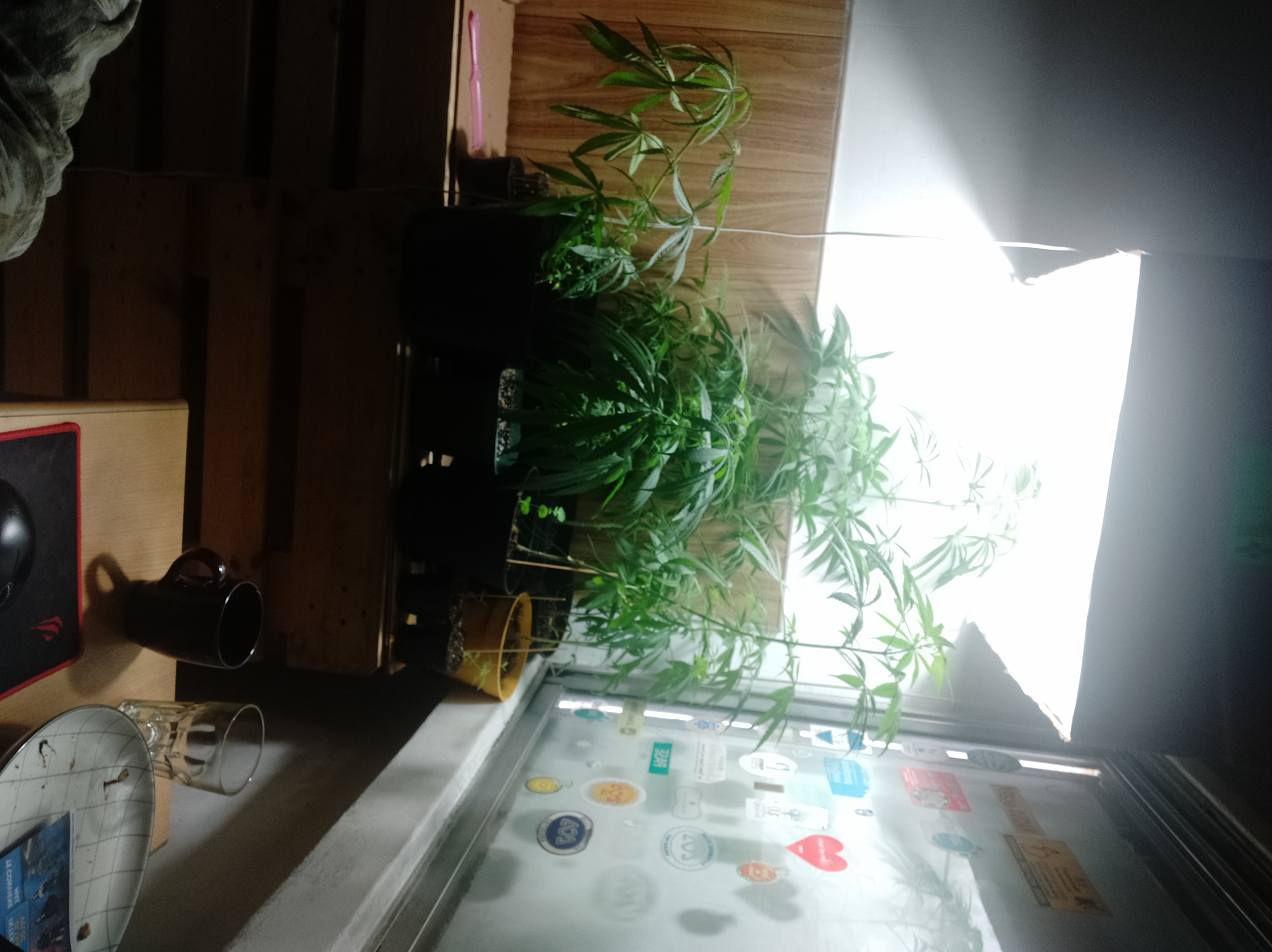 The big challenge wasn't to get bigger flowerpots to my plants, or try to fertilize them, but to find the correct amount of luminous energy to supply my plants. Naturally, the cannabis plant is sun-needy, my way of putting the fact that they require a lot of direct sunlight, and for many hours. In the beginning, they grow fast if they receive a lot of sunlight for 15-16 or even 18 hours. Then when they reach the flowering phase, the cannabis requires less time in exposure to light and more time in darkness.
When I started to grow them, I didn't quite get the importance of this light intensity needed for my plants, so basically they were all-time hungry for light until I realized this, and I decided to create an improvised Indoor environment for them to have correct humidity, more ventilation, and more time in the exposition of light. After doing that, I bought the wrong light bulb thinking that it would suffice, but then after some more research, I discovered that there are MANY different types of light bulbs of high intensity specially designed for growing plants and cannabis specifically. After doing this reading and pondering the pros and cons of having sodium-made light bulbs or LED ones, I decided to go for the LED ones because the consumption of these types of bulbs is lower and for instance, my electric bill would not change drastically as if I would have gotten the sodium or other ones.
Then the challenge was the space. Many of them started to grow faster and taller each day, but they were all competing for the tiny space that I had available for them and the big box with the light bulb. So sadly, I started to put aside some of them as I saw they were growing worse or getting sick, not getting enough light, or not growing at all. I even got some male plants, as I posted before, and all of the plants that I chopped for not being females or not growing, I made some cannabis tea and some cannabutter with it.
So, of all my 30 and something plants, I ended up with two of my best plants, and one of them is starting to develop some nice flowers that grow every day, and since is the first time I cultivate, and for instance, it is the first time I get a female plant with the flowers, I am very excited.
Some user even commented on a previous post about growing cannabis, and he said that it wasn't that hard having the plants give you the flowers, but then the curation of the flowers once the time comes to cut them, is the hardest part. Now I have to read again about what to do when you finally get the female plants, and when to cut it finally, and how this curation process works so that I get the results I have been waiting for these last months.
This cultivating hobby has gotten me busy, and I think that is healthy because it is mentally rewarding to know that I can accomplish anything if I decide to get the determination to go for it, plant an objective (get it? plant), and then by patience and constancy, I can harvest my good results.
Here some pictures of my big girl, a beloved plant that is finally flowering: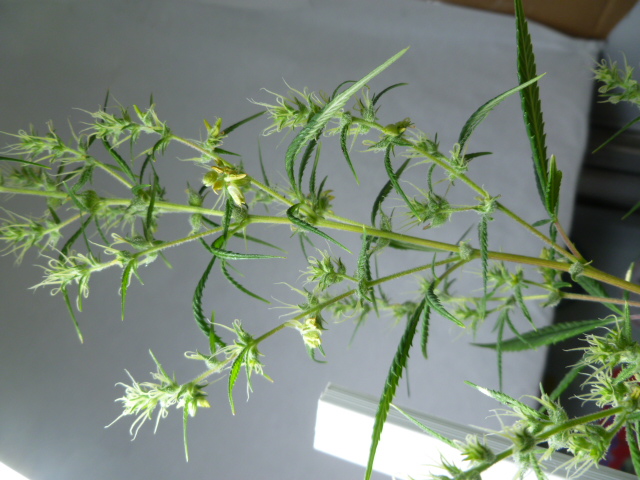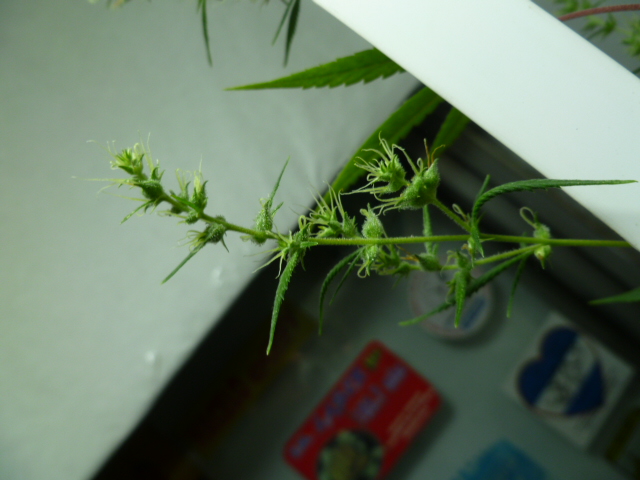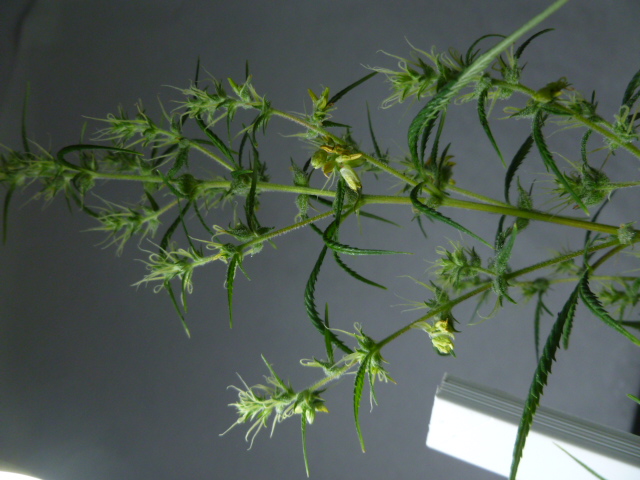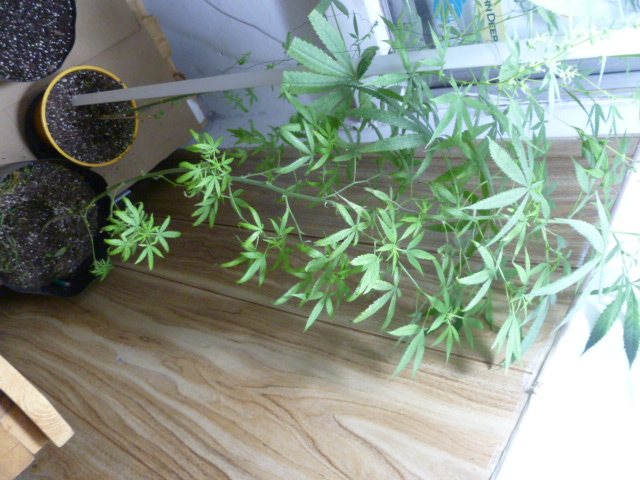 I hope that if you are a professional grower take the time to give me some advice. I would love to read about them, and about some other sources of information that might be useful for this new stage of cultivation of cannabis.
Thank you and until next time! Regards.
César.
---
---