A battle between The Shieldbearer and The Chaos Knight

Hello and welcome to my contribution post for the Share your battle weekly contest by Splinterlands. This weeks guest is Chaos Knight.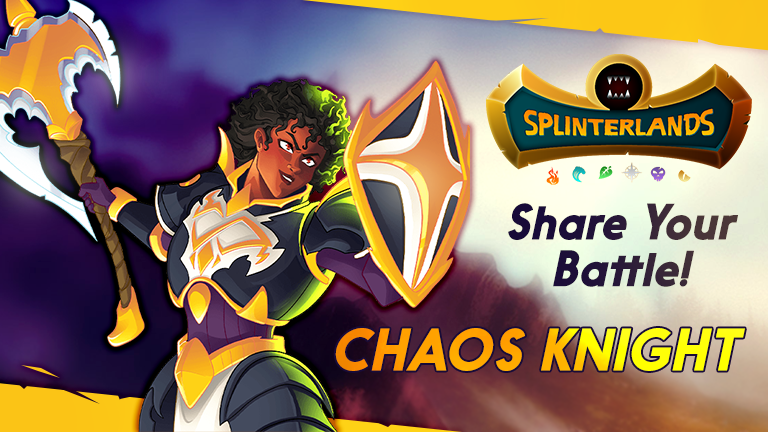 Let's start by checking out the Lore in Splinterlands.
SPLINTERLANDS LORE
Chaos Knights are most often found at the front line of the Chaos Legion's invading forces, although they are sometimes enlisted to defend garrisons, leadership, and other high-value assets. They are heavily armored and wield massive battle axes that are able to cut down even the mightiest of foes.
Those of the Order of the Silver Shield stood waiting as the Legion of Chaos closed the distance between the two armies. The Shieldbearers in the front rank planted their shields firmly in the earth and set their feet, while archers and mages readied their bows and their spells. Those wielding melee weapons tightened their grips on their hafts and hilts, ready to charge once the Shieldbearers had born the brunt of the initial assault.
At the head of the column opposite them, Chaos Knights led the charge, the throng behind them screaming and jostling to be the first into battle. The heavily armored knights hefted battle axes that were impossibly large, and those of the Order of the Silver Shield eyed them warily.
Arrows flew. Spells were flung. At last, the two armies met, clashing together with a violent ringing of steel on steel. The Shieldbearers leaned into their shields, preparing to give those in the rear as much time as possible to inflict their lethal ranged damage. But when the Chaos Knights swung their mighty battle axes, the Shieldbearers could not hold the line. They staggered backward. Another swing, and the Order's front rank broke.
Then the Legions of Chaos swarmed over them.
Sad story! Not for the Chaos Knight but for the Shieldbearers and praetorians.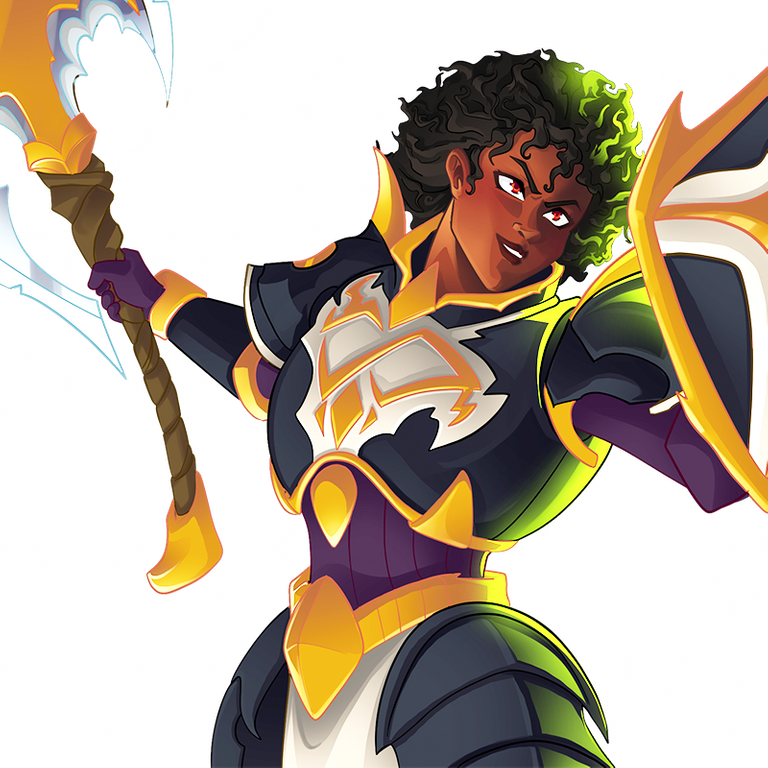 Well this lore is a cool one, also you might remember the lore story on Chaos Knight: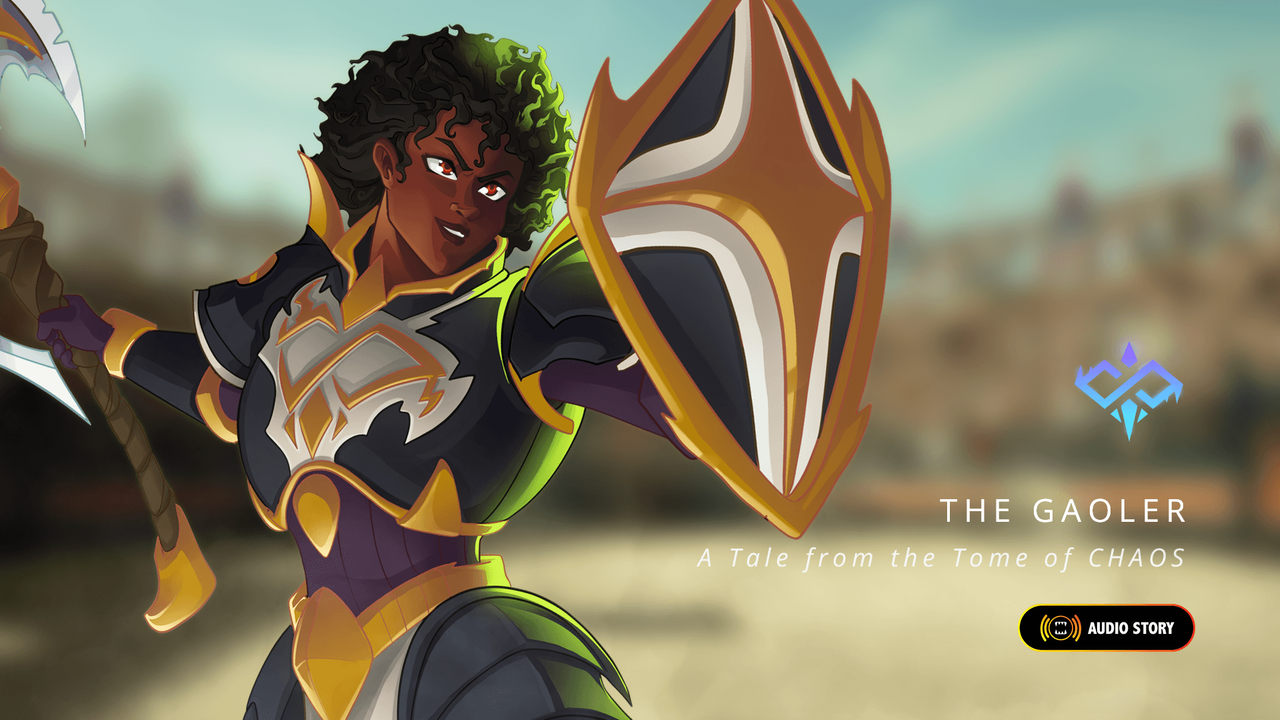 The Gaoler - Tome of Chaos Story
For a short summary Gaoler is the giant torturer of a magician that tortures the Chaos Knight in order to get information, she breaks and talks at the end!
Card Statistics
This card is not so popular, I'm afraid. Even I tried to use it but didn't come up with so much good strategies.
I'm also an owner of a Level 3 Chaos Knight card, so my level of play is some better than basic!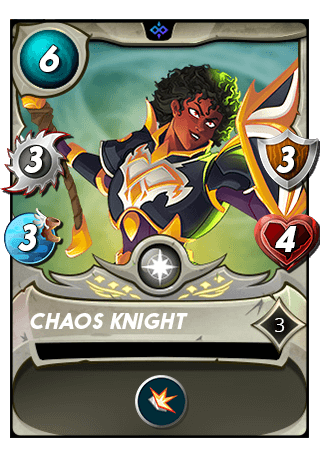 Ok, let's see what this lovely looking bad character has for abilities!
The single card price is 0.062$ and 1.56$ for GF right now!


The price of common and GF is decreasing, since all chaos cards prices decreasing and I think this one will be near the bottom!
Battle:
Now you know your card. Let's check out my battle.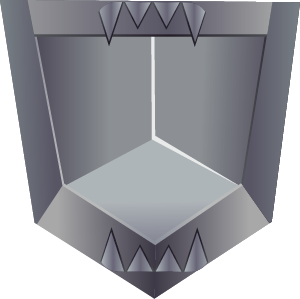 This is a Silver III league match!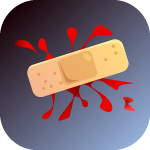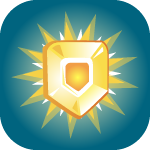 That's a Healed Out (no healing abilities) and Holy Protection (everybody gains Divine Shield) 26 mana cap match which only death deck is excluded.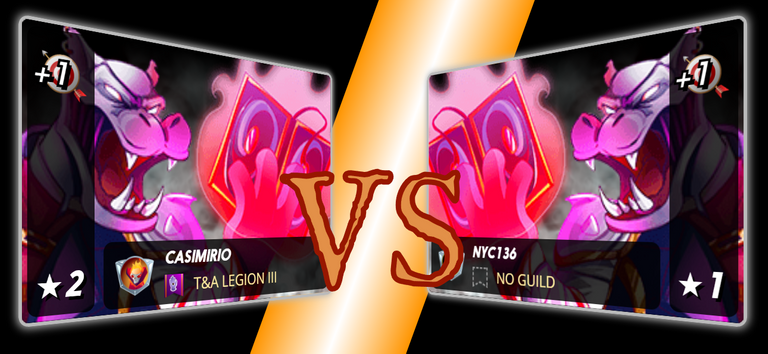 My enemy is an Sloan too, but a level 1 Sloan. Still I'm not very comfortable using Chaos Knight but we'll try to find a way!
Let's battle now:
So we started like that and healing game started! You can see how opressing an obsidian deck but I have a unicorn, don't worry!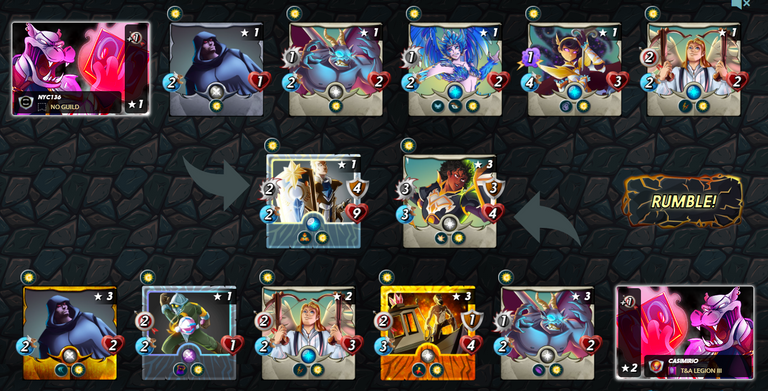 Deck Analysis:
I must say, even though I tried to gain the upperhand by having so good ranged attackers I don't know if I can get past the Shieldbearer! Also I don't like that Time magician, slows me down.
Let's go:
Round 1, good start cause there are no healers around. Shieldbearer seems to die next round!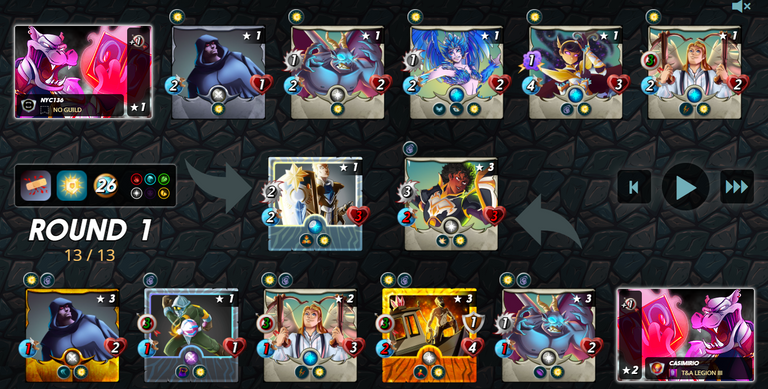 Round 2, we are now with an opportunist and a sniper. But I have a speed disadvantage!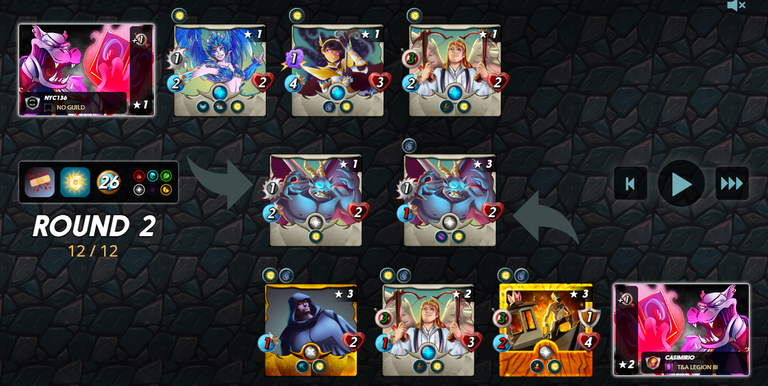 Not so still not sure about it now, this goes bad!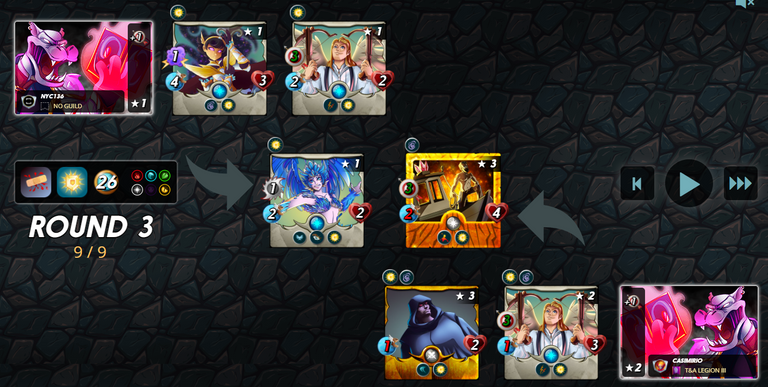 And here I lost the game, I may have finished them before if there were no shieldbearers but that's ok! The round ended at round 6 but I don't want to see my soldiers in pain and suffer!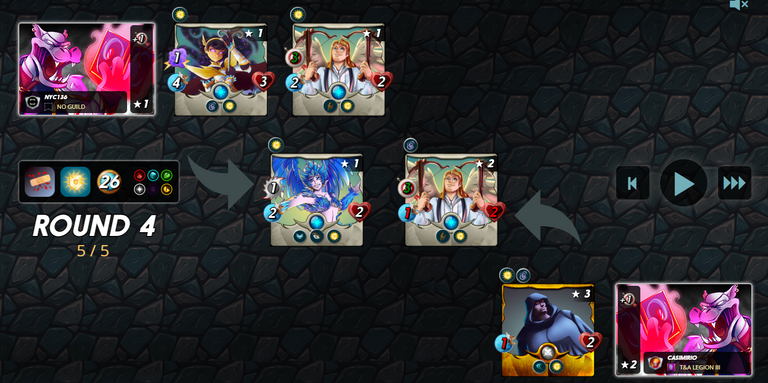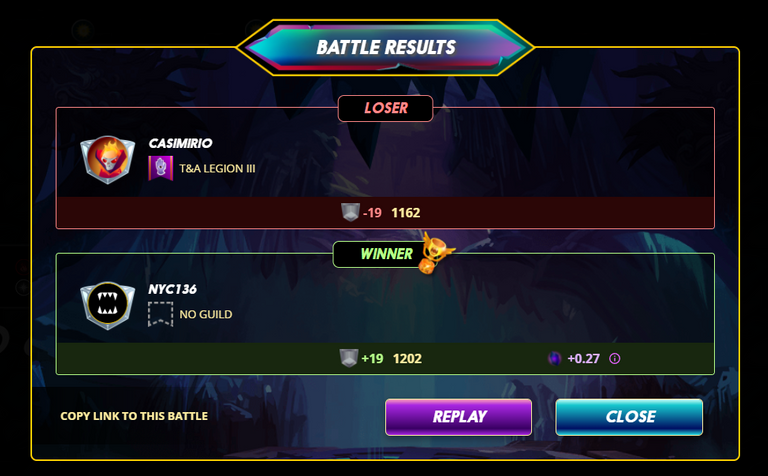 Conclusion
I'm sorry, I realy tried but I couldn't win against Shieldbearer. I must say I have some share on that loss but still a big NO, Chaos Knights are no match against Shieldbearers!
Thanks for reading and see you later!

Join Splinterlands, Play and Earn!


Thanks to the curation team that gives their time to read these articles.



Share and spread the love of Splinterlands!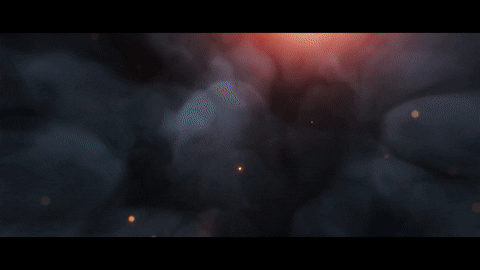 ---
---