Hittin a good streak up to Diamond II, claiming some chests, and puffin the best, with you and the Rest.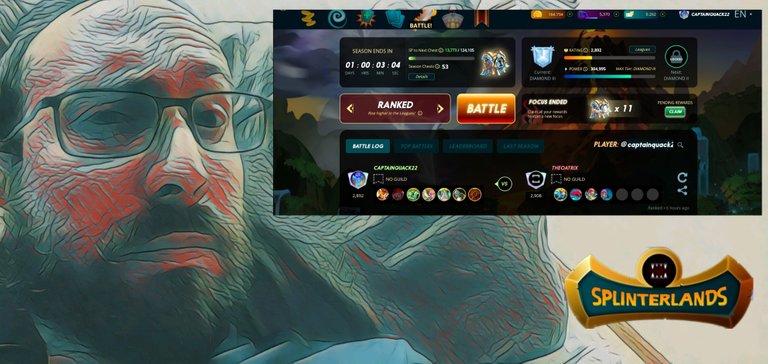 Its that time again, close to the end of current season in Splinterlands and getting as many battles in as i can. Even though my current power is about 305k, im close to the 320k needed for Diamond II, and i happened to make above the trophy limit anyways.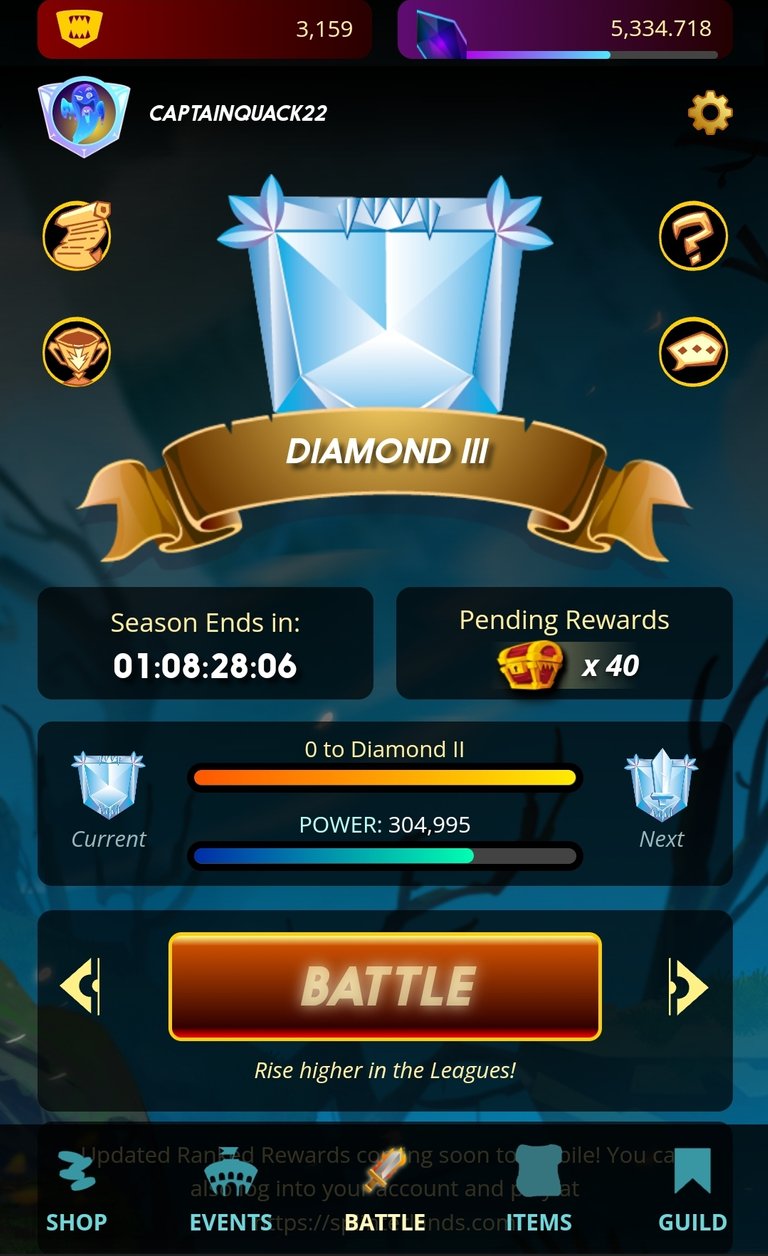 Off a good run i made it up to 3159 today. I have since got beaten back down but the wins helped me get to a current 55 chests that i will earn when the season ends officially. Happened to rack up a pretty nice Focus Chest reward for the day too.
MMMM....FOCUS CHESTS....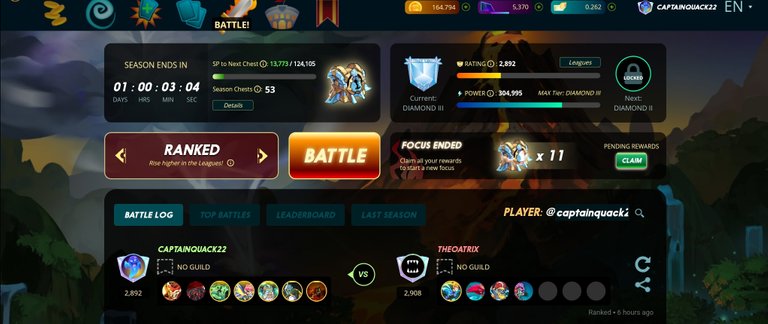 11 Focus Chests

What shall they Reveal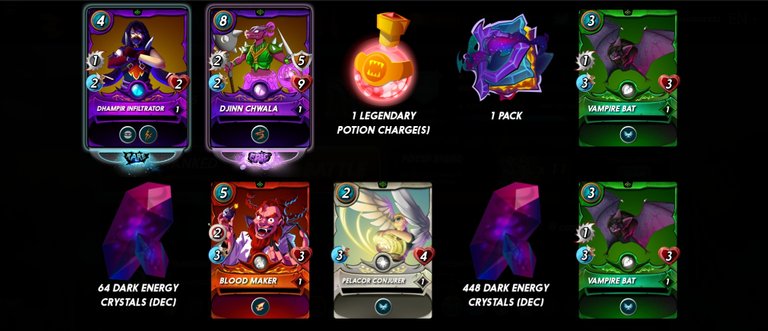 a few goodies here, my first Dhampir Infiltrator, some stashes of DEC, a Chaos Pack, Djinn Chwala, and some commons, including a Pelacor Bandit as the 11th not pictured.
COWABUNGA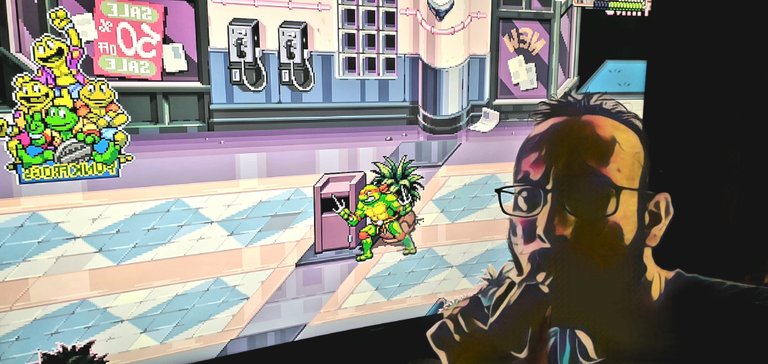 Im puffin in all of your honors 🎖 💛 ✨️

Playing Teenage Mutant Ninja Turtles, Shreddars Revenge.

Just got a 3 month Xbox ultimate sub for 1 buck, cant pass it up. Game for low price for a while, collect microsoft points, and chill.
HIVE GO PUMPY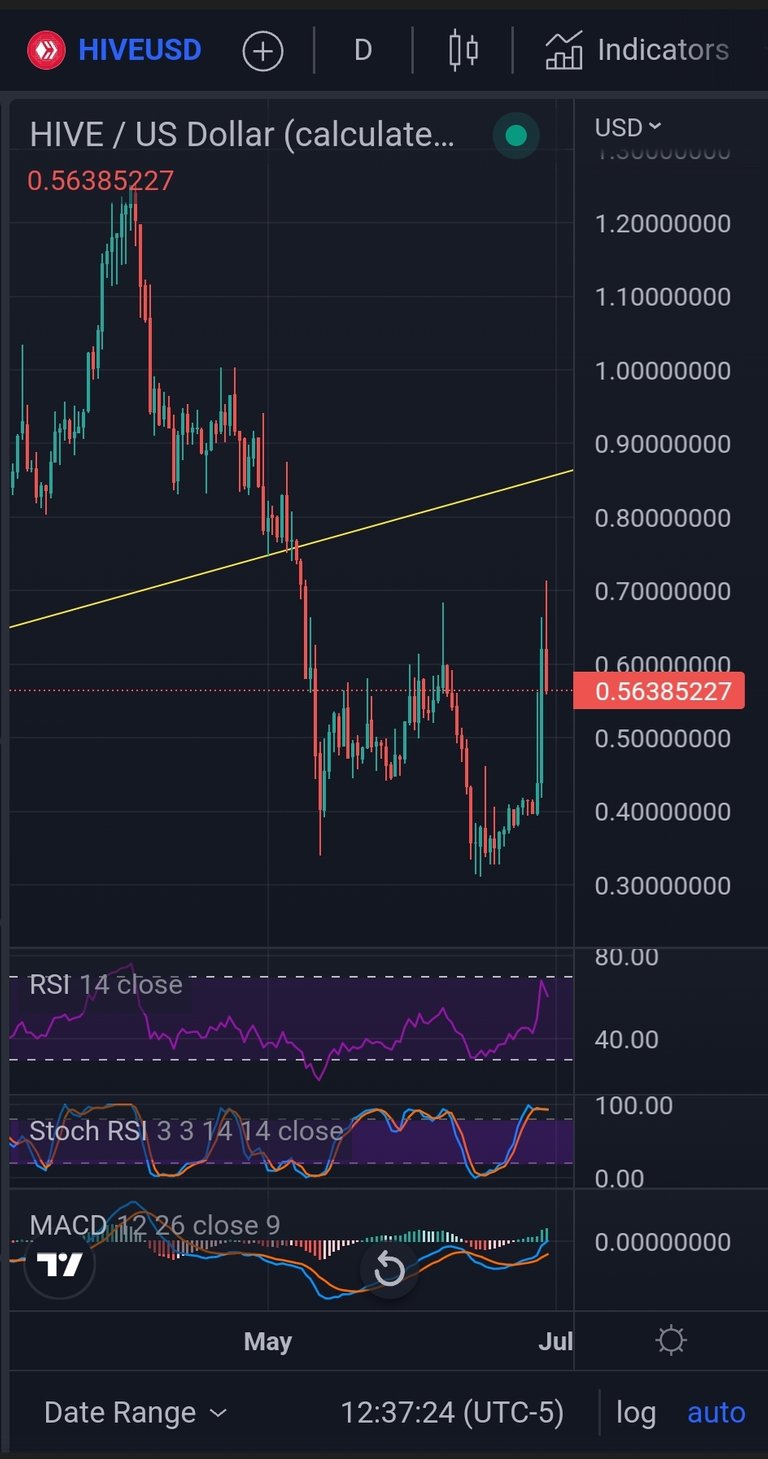 Nice move in Hive past couple days, rest of markets are selling off today bringing everything down again. Bring on a slow summer, WE AINT DONE STACKIN ON LOW PRICES YET, SO CRYPTO CHAOS IS OK WITH ME FOR NOW.

ok, rant over. Wishing everyone a good end of season, a good day, lets Rock.
---
---