Let's Smoke 💚
So I've been meaning to make an orange cake & have tried everything from essences to rinds but I was not very convinced with the outcome..
Then I watched this woman on Masterchef Australia grind the entire fresh orange into the cake mix..
I kept my recipe the same just added the whole orange & this time I was happy.. Not satisfied but happy, so I decided to work on this orange cake till its at least close to perfect..
However I completely love the natural color it has given my cake..
Ps: orange cake & a blunt should be called best friends..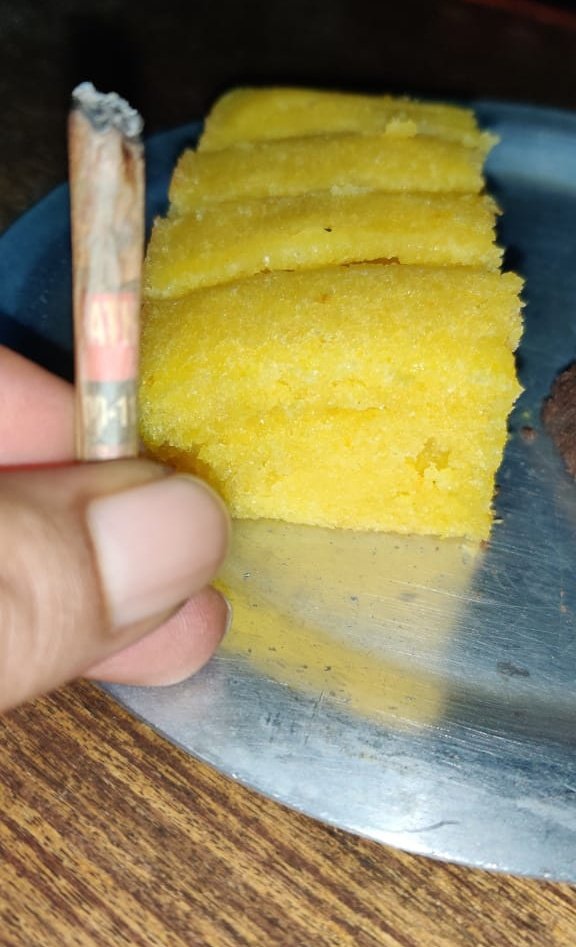 ---
---