6 months of grow time and still not in flower phase but it is upcoming.

Here is my LemonTree that i grew for a part of winter inside and then outside this summer.
The Lemontree was plantet 29 / 1 - 2022 so i was hoping to get some relative quick buds but no no. My LemonTree is still growing and the summer here in Denmark is soon over so i took them inside under 1000 watt LED panel plus an extra lamp (about 100 watt) and they are now getting 12 hours light and 12 hours darkness. If it keeps growing i will soon not have enough space for the tree and have to trim leafs.
I am a beginner to this blogging and i like to read others experiences.
I dont only love to smoke marijuana but i also really love to watch them grow and take care of them. Nature is the BEST we have so why not take care of it no matter what grows.
Please come with some feedback and tips if you like my post and thank you if you are reading.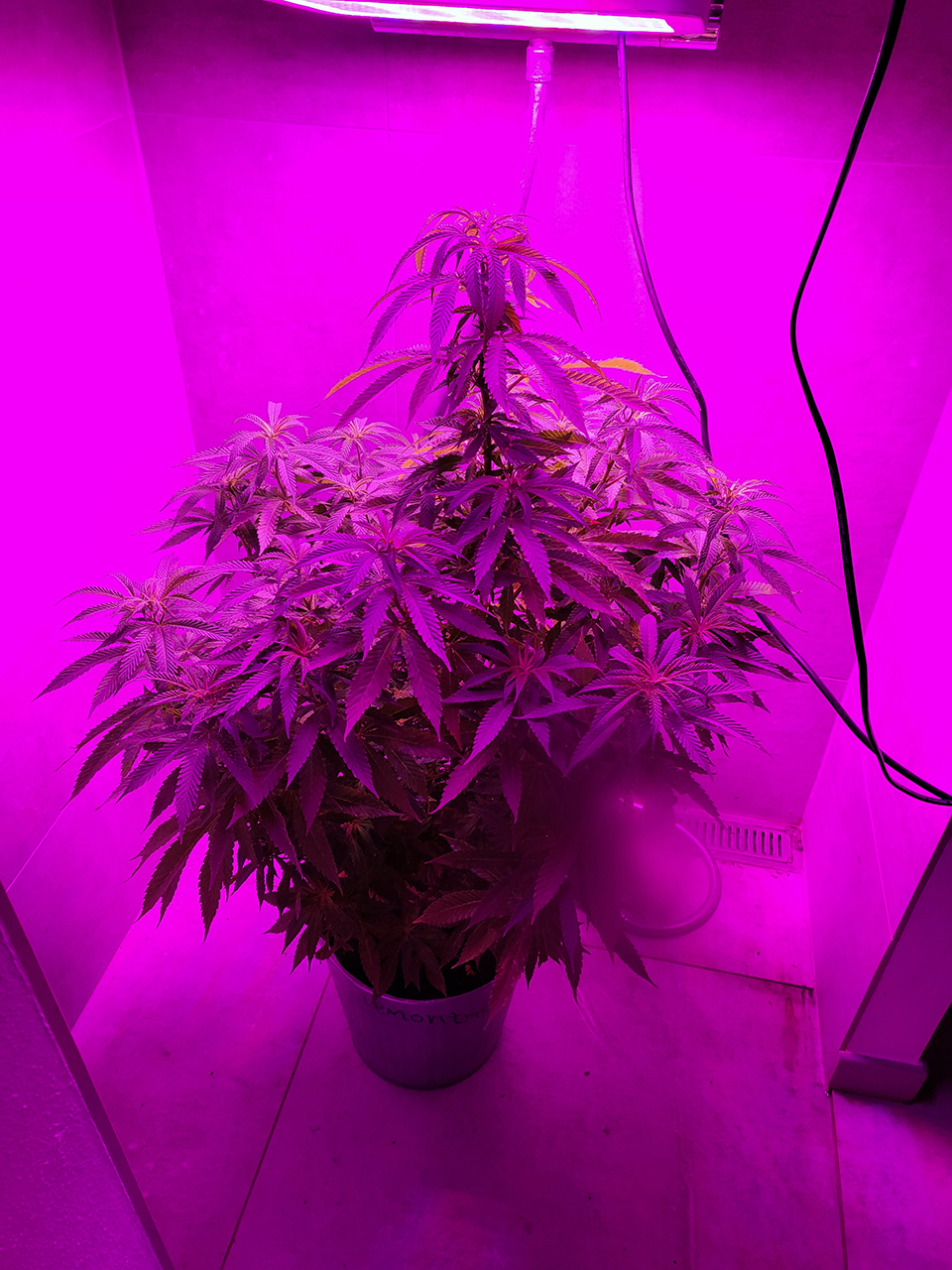 Posted using WeedCash Network
---
---