CannaBananas by Marijuana Mommy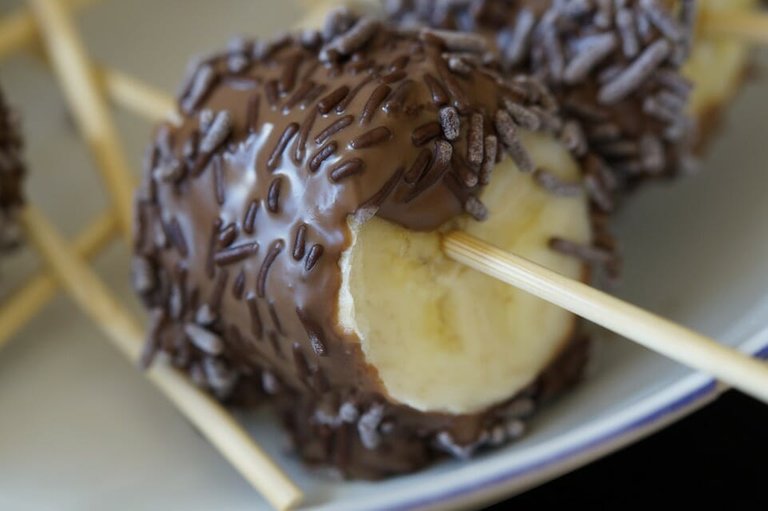 "These canna bananas are the fastest edible to make."- Marijuana Mommy
We decided to start off with a quick and easy edible to make. With just 3 ingredients and only a few minutes to make, you'll be loving these fruit and chocolate treats in no time. We suggest freezing a few for a nice cool refreshing treat during this hot summer.
Ingredients:
One-half sliced banana
1/2 teaspoon cannabis oil or cannabutter (adjust based on your dose)
1 tablespoon dark chocolate chips
To read the full recipe and learn some great tricks for making and enjoying cannabis edibles visit : https://www.marijuanamommy.com/marijuana-recipes-easy-to-make-weed-edibles/
The recipe is part of "Medical Marijuana: 15+ Recipes for Potent Weed Edibles" https://www.marijuanamommy.com/medical-marijuana-recipes-weed-edibles/
If you enjoyed this recipe, follow @cannabiscafe for more (thats us!) and upvote this post. We share all our favorite cannabis edible recipes we find while filling up our cannabis cookbooks.
If you have a cannabis recipe you would like to share, please do.
---
---