Brothers In Farms Seed Drop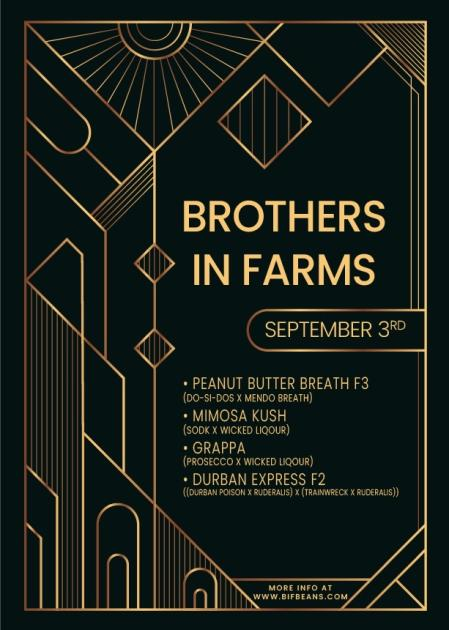 Great news Weed Nerds of Hive! @bifbeans has added 4 new strains to their rooster of fire genetics. My apologies for being a tad late with this announcement, but it is never to late to go pick some up. Best part for us Hivers, is our favorite token is accepted as form of payment. You want to grow one of these out, but limited on funds? Well bust out some well written posts, go, and comment, and before you know it you will have a pack show up in your mailbox. Lets take a look at the new additions to Brothers In Farms.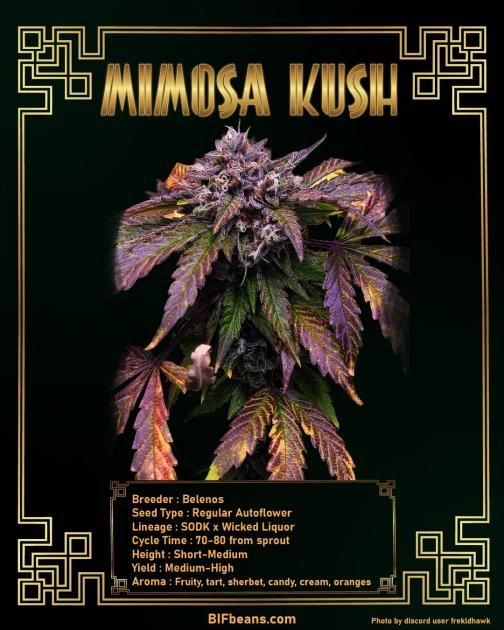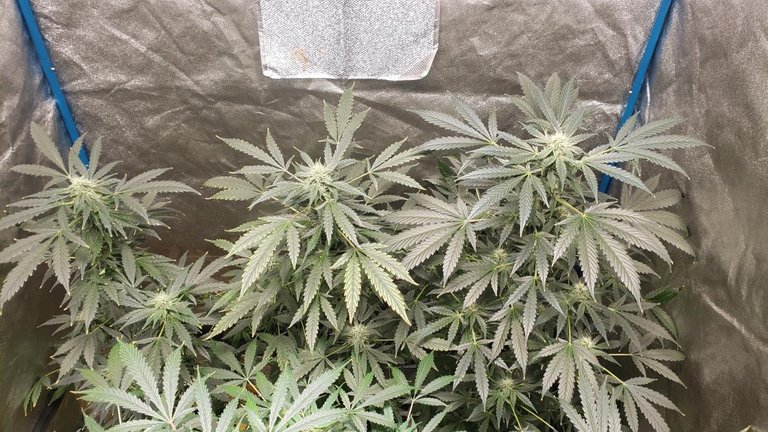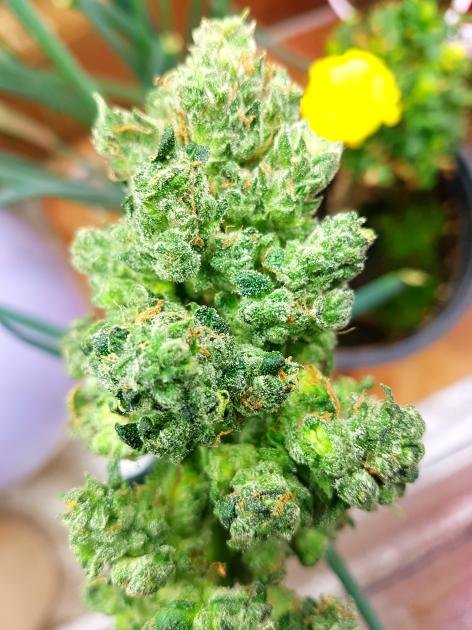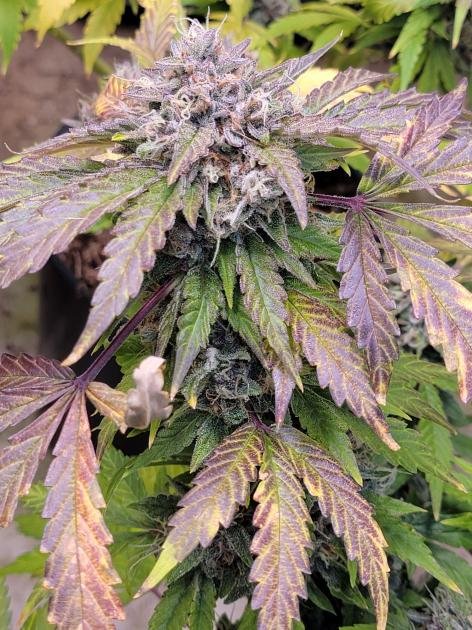 ---
Words Belanos-
Mimosa Kush is a cross of mephisto SODK with my Wicked Liquor. Wicked liquor proved to be able to hold its own in my line up. However It had several phenos that leaned to garlicy or earthy terp profiles. I wanted to try and bring sweeter, citrusy terps into the mix. SODK is known for it's orange terps as well as being a formidable auto strain and such was chosen as the mother. The two paired up very well and delivered a fruity but tart terp profile with hints of oranges and sweet candy like flavors.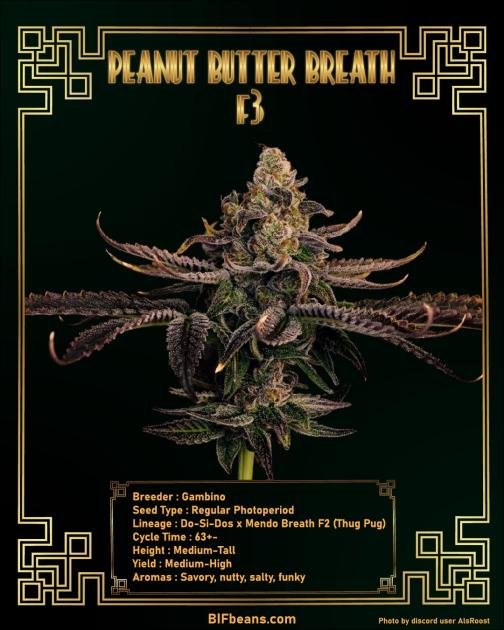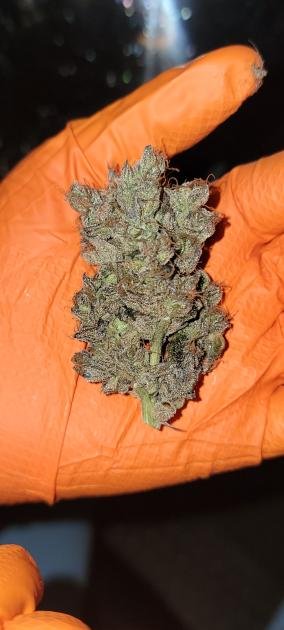 ---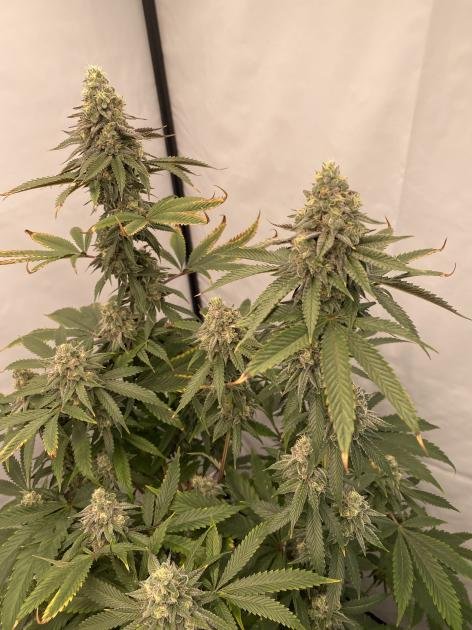 Words from Gambino-
Peanut Butter Breath F3 was my first breeding project. At first, I was planning to wait until after my move to breed it, but the plants were so beautiful and grew so well that they convinced me to breed them then. I had originally grown this cultivar out while in Colorado and was very impressed with the vigor it exhibited. After the first grow I knew I wanted to run it again since I had a good number of seeds left. I ended up popping what I had left, culled all the mutants and slow vegging OGKB phenos. What I was left with was a male and 2 females. I pollinated both females but as flower progressed, one female was a little shorter than the other andwas almost identical to the male - This is where I found out there could be something really good. The chosen mother received pollen very well but was most impressive to me was that it didn't really seem like resin production and bud structure/density did not suffer as a result of pollination. If there was a calyx or bract, not only did it have a healthy seed but it was also completely covered in resin. After harvest, I sent out 10 test packs to testers to see what was in the F3's. Testing went very well and a majority of seeds exhibited the same vigor I had also experienced, but also a deep purple fade that starts setting in around week 4-5 that I did not experience in the female, although the father did have slight purplish pollen sacs.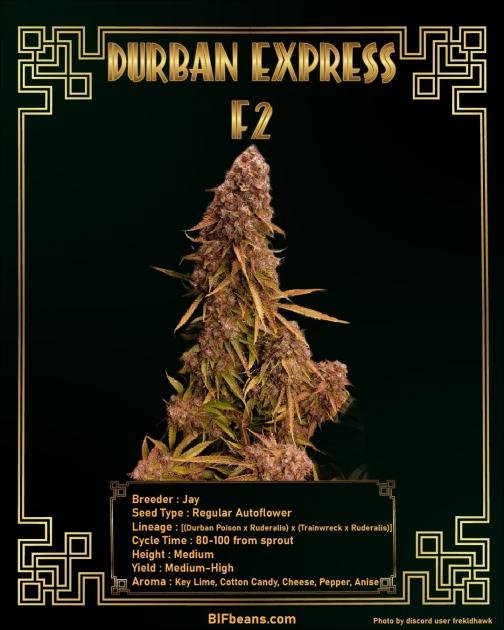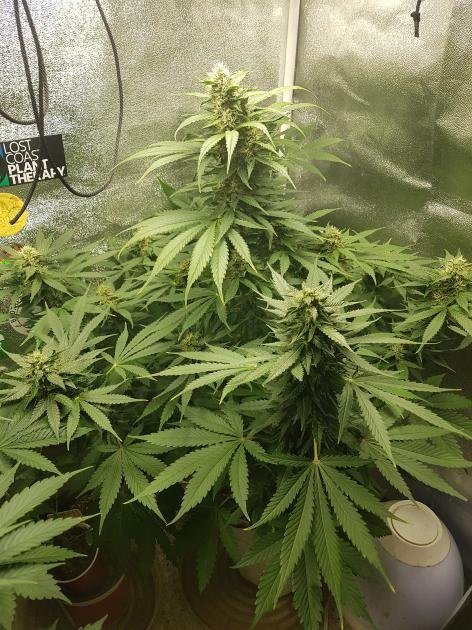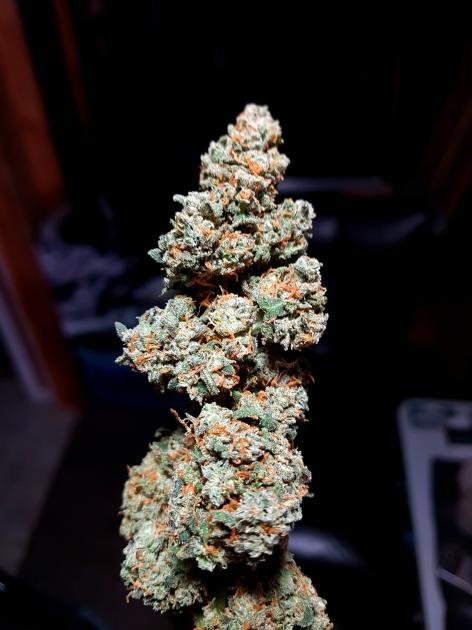 ---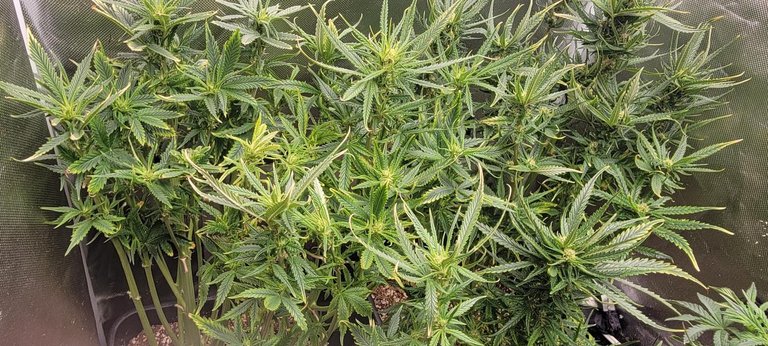 Words from Jay-
What can I say about this strain? This is a complete representation of my passion for growing. It would not be possible, if not for the help and support of my brothers at brothers in farms and especially Hard Liquor. The genetics that encapsulate this strain all originated from his stockpile of seeds. He helped me out with genetics when I first started out dabbling in the creating new strains.

When I first got to BIF, you either grew something from Bucky or JAT if you wanted photoperiod and everything else was autoflower; and the choices were limited. Right off the bat I noticed everything seemed to be indica dominant and I was not sure about autoflowering cannabis yet. All my experiences were from photoperiod plants. After testing a couple autoflowers for HL, I was soon hooked. I was getting 6-9 oz plants in half the time it took me in photoperiod plants. But there was still the problem, that the strains that I wanted to grow were all photos. That's when I made the decision to try to bring some of those photo plants to autoflowering.

Introducing Durban Express Autoflower. This is a culmination of a year and a half long project of mine to bring some of my favorites to the autoflowering world, a combination of Durban Poison photo flowering & Trainwreck photo flowering, combined with a couple of my early autoflowering projects. Trainwreck was the first that I pollinated with an autoflowering plant. The trainwreck was a very bushy, very stony flower, if you are a stoner from the late 90's you remember what I am talking about. The auto I paired with it was also very bushy and had a similar terp profile: piney, earthy, with a hint of citrus. Later I grew the Durban and this plant was amazing but very wild. She was hard to contain in my tent. But the one distinction that I noticed from the mother was the incredible fruity smell that emanated from her. She smelled almost like cotton candy and limes! It was the best smelling plant I've ever encountered. The auto I chose for her was a lower profile auto with huge dense colas, with the intention of controlling her size a little bit.


After a brief break from autoflowers and flowering some of my photo plants that were waiting to be attended to, I started sprouting some of these photo and auto seeds I had floating around. The parents that I decided on were two incredibly bushy, midsize plants. The mother (the Durban cross) smelled very sweet, not that cotton candy smell from before, but very sweet with a very skunky undertone. The male was about 4 foot tall and almost as wide with no training ever done to it, a perfect bush. You could smell a very musky sent coming from the stem rub and its trunk was gigantic for the size of the plant. From these parents I got my first-generation Durban Express Autos, but just a few. Everything else was still being dominated from the photo gene. I tossed all of those and just focused on those first autos I found.


Through a selection process, I again selected the bushiest plants for breeding. Which is where we stand now, Durban Express Auto F2. These plants are true F2's. Similar to the Durban from the beginning, they are wild in their own way. There are tall, medium, and short phenos, sativa leaning and indica leaning phenos; all have been amazing. One thing that I have noticed to be consistent is dense thick buds. All these girls will produce for you. The highs will vary, but all are very potent. From reports by a few of the testers, the rosin when pressed is very potent and you get a decent return. She will not disappoint you!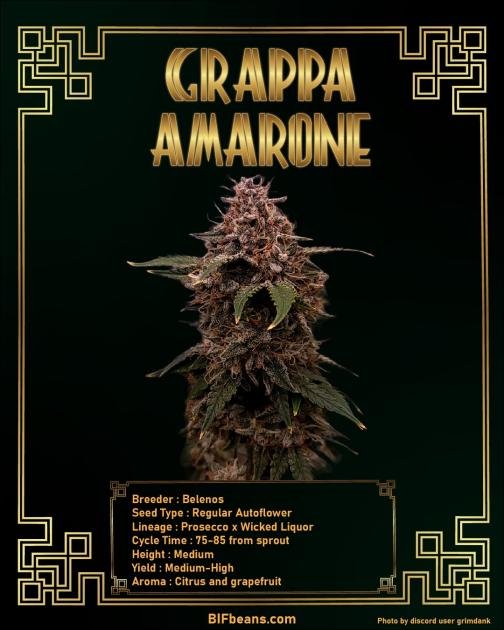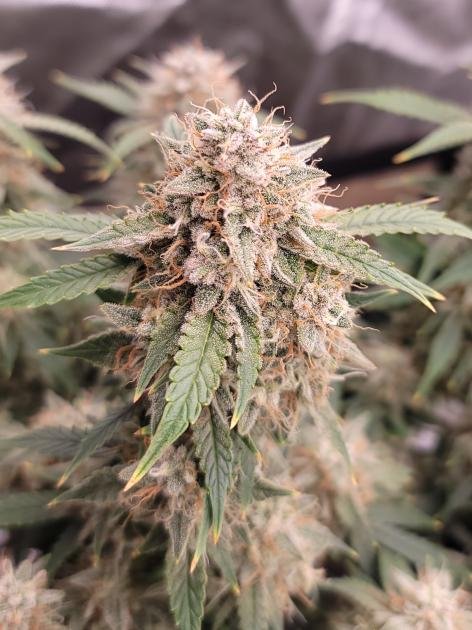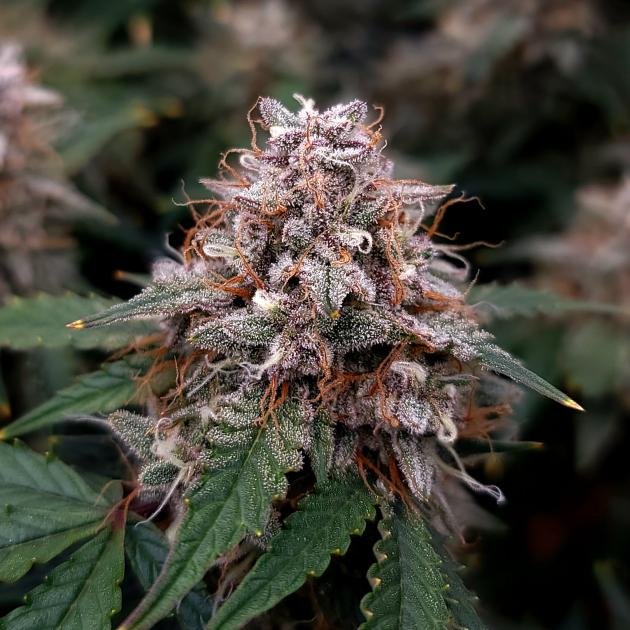 ---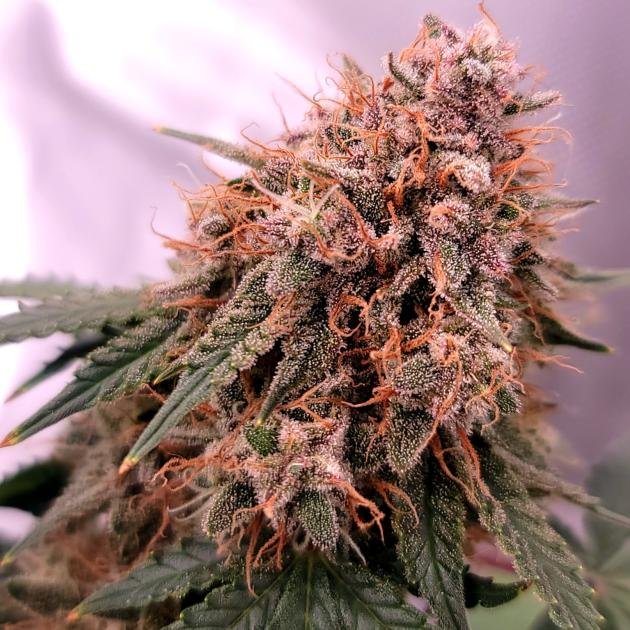 Words from Belanos-
Grappa is a cross of BIF Prosecco along with my own Wicked Liquor. Grappa was created along with Mimosa Kush to bring in fruity, sweeter terps to Wicked Liquor. Prosecco is known to create sweet tastes along with some beautifully colored buds. This mother did not fail me in bringing those desired traits to her offspring. The wicked liquor father helped bring size and power and paired excellent with the sweet tones of Prosecco.

All pics from Brothers In Farms testers.

---
---