Project Update #4: STEEM Bottoms Out, Upcoming Hard Fork, We Need Your SUPPORT!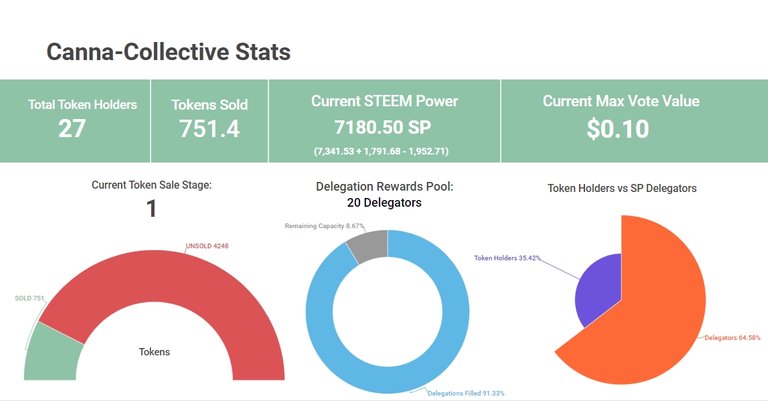 Nothing much to update on this week as we saw yet another slow one. The @Canna-Collective account is settling in and gaining STEEM Power on all of the post rewards and curation. One possible explanation of why nobody is really doing anything is the overall low morale about the platform especially about the upcoming hard fork. Low prices result in lower payouts, and thus less monetary incentive to make posts for content creators.
STEEM has had some trouble clawing its way back up in these crypto markets. It seems as if Bitcoin is continuing the stranglehold it has on market dominance and it has shown across the board. STEEM tokens bottomed out around 16 cents this week, showing a slight recovery near 19 cents at this time.
Uncertainty about the effects of the hard fork are also causing some weak support for prices. Unsure about just how low we could go many investors were holding out their last bit of savings for an all-in move at the bottom. The silly thing is that nobody can pinpoint the exact bottom so many of these people wasted a golden opportunity to accumulate in these ranges.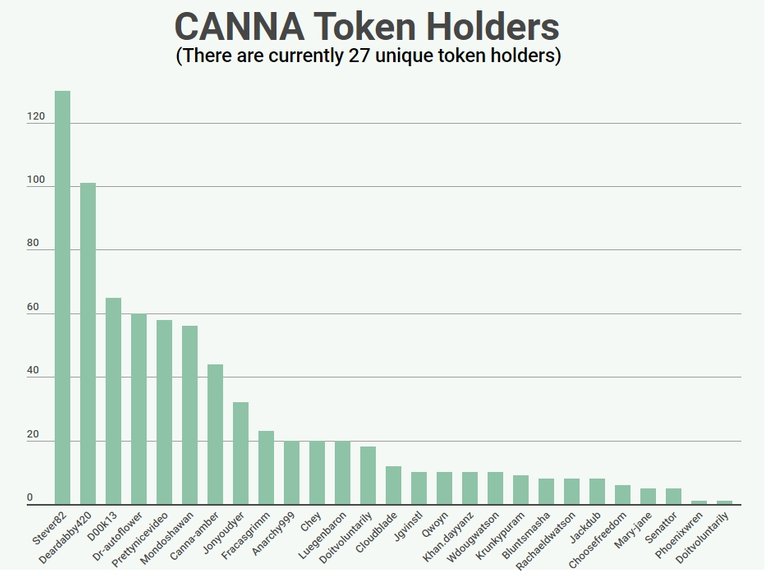 We lost one token holder this week, for reasons unknown, while others continued to increase their stake in CANNA tokens. The people that are receiving our service love it so far and we are happy to be able to help!
Currently Token Stage 1 is 15% sold out and we are already planning the upcoming Token Stage 2 for this winter. Get your Stage 1 tokens before they sell out and keep stacking for increased votes.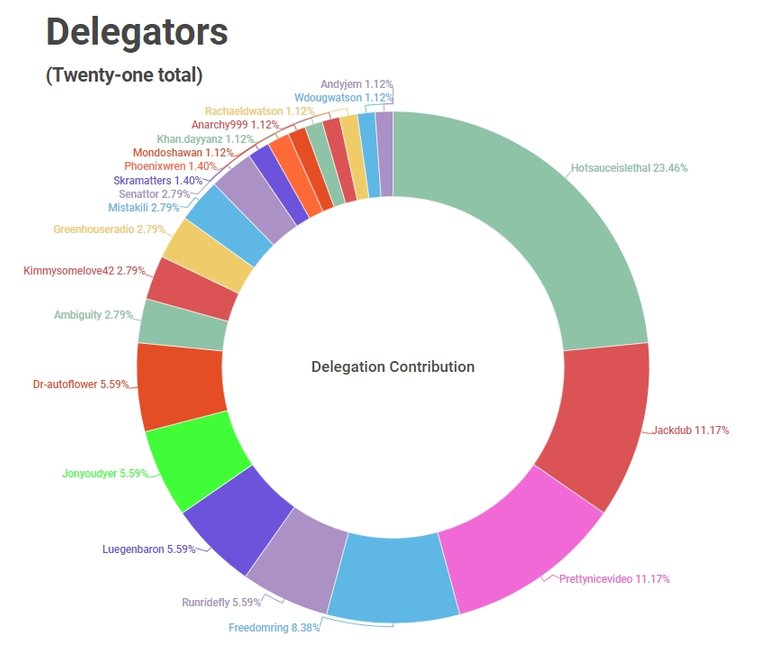 Thanks to our delegators again this week! We lost one small delegation but picked up two more this week. The system is working exactly as planned, and currently CANNA is not taking any profits whatsoever from the delegation rewards pool, in fact we are paying out more than we are pulling in.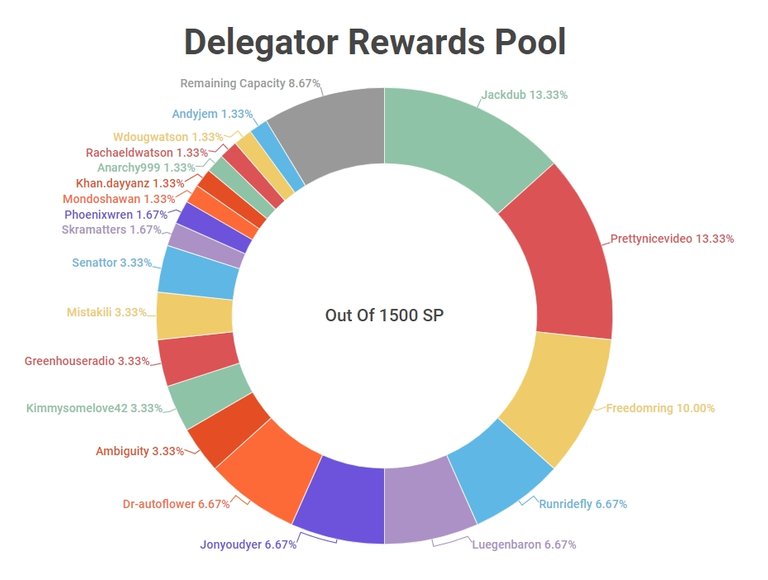 Last week I had increased the delegator rewards pool by another 50% to accommodate the new delegators. The pool is sitting at 1,500 SP with a remaining capacity of 130.
On average you can expect anywhere from 16-20% APR depending on the market and weekly bonuses. We are offering some of the most competitive return rates around and this is to support our community and help build up the minnows.

Delegate 20 SP --------------- Delegate 50 SP-------------- Delegate 100 SP---------- Delegate 200 SP
Please consider delegating for passive rewards on your STEEM Power. In the future some of the rewards pool will be used to fund the project.
By delegating you are helping to contribute to our collective voting power and will be supporting your community- in return you will get a piece of the delegator reward pool payouts.

*DISCLAIMER: This Canna-Collective Project Update is for information purposes only. Canna-Collective/Canna-Curate does not guarantee the accuracy of or the conclusions reached in this Project Update, and this paper is provided "as is". Canna-Collective does not make and expressly disclaims all representations and warranties, express, implied, statutory or otherwise, whatsoever, including, but not limited to: (i) warranties of merchantability, fitness for a particular purpose, suitability, usage, title or noninfringement; (ii) that the contents of this paper are free from error; and (iii) that such contents will not infringe third-party rights. Canna-Collective and its affiliates shall have no liability for damages of any kind arising out of the use, reference to, or reliance on this paper or any of the content contained herein, even if advised of the possibility of such damages. In no event will Canna-Collective or its affiliates be liable to any person or entity for any damages, losses, liabilities, costs or expenses of any kind, whether direct or indirect, consequential, compensatory, incidental, actual, exemplary, punitive or special for the use of, reference to, or reliance on this paper or any of the content contained herein, including, without limitation, any loss of business, revenues, profits, data, use, goodwill or other intangible losses.
---
---