Project Update #3: Slow and Steady Wins The Race, Roadmap Released, Exciting New Community Support Project!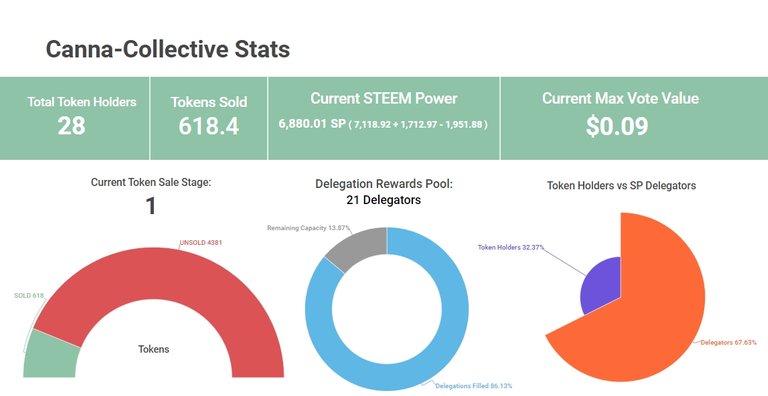 This week nothing super exciting happened as the market is still attempting to find a bottom. STEEM prices have remained relatively stagnant and unable to muster up the volumes to break past the 20 cent mark, resulting in a failed break-out. This is definitely affecting the overall morale of the platform as our favorite currency struggles to regain some value in this competitive crypto space.
If you want to check out the Roadmap Click Here. Just released a few days ago it will give the community some idea of where the project is headed over the next few years and give rough guidelines for the new roll-outs.
If you would like to get up to speed on what our project does check out the In Depth Tokenomics or our Frequently Asked Questions.
We picked up several new token holders this week, adding to the total number of people who are now eligible for up-votes! The community is slowly growing and expanding past the #Cannabis hashtag which is great to see. There were also a bunch of existing token holders that added onto their stash, and to that I say thanks!
A few days ago I gave the top 12 CANNA token holders on the rich-list each one SBI share (read below): @stever82, @deardabby420, @mondoshawan, @prettynicevideo, @fracasgrimm, @chey, @anarchy999, @jonyoudyer, @cloudblade, @chronocrypto, @doitvoluntarily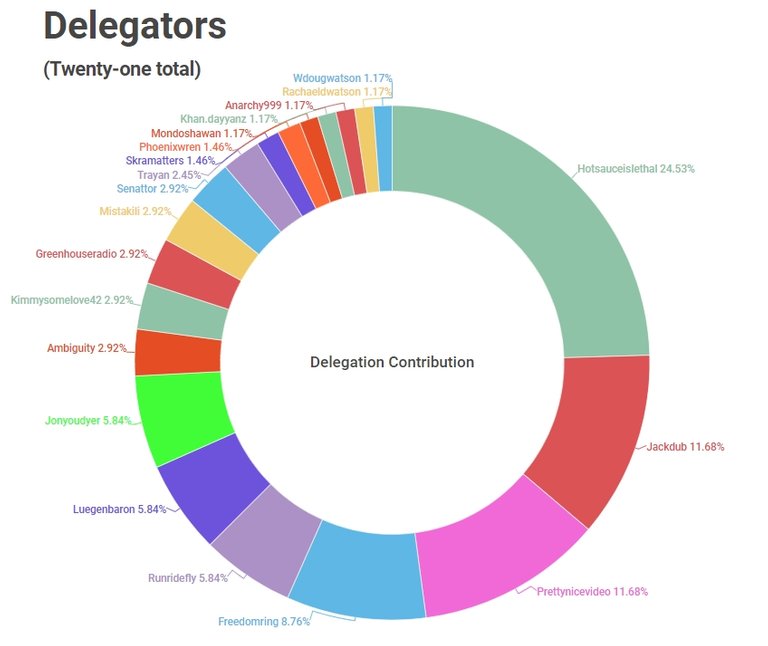 Five days ago as a special give I sent out one @Steembasicincome share to 17 different delegators. These shares are permanent and add up over time for bigger votes from the SBI accounts.
Here is a list of people who got one: @rachaeldwatson, @wdougwatson, @anarchy999, @khan.dayyanz, @mondoshawan, @phoenixwren, @skramatters, @trayan, @senattor, @mistakili, @greenhouseradio, @kimmysomelove42, @ambiguity, @luegenbaron, @runridefly, @prettynicevideo, @jackdub
If you didn't get one, and you're a delegator, don't worry just post down below and I will throw you one just because!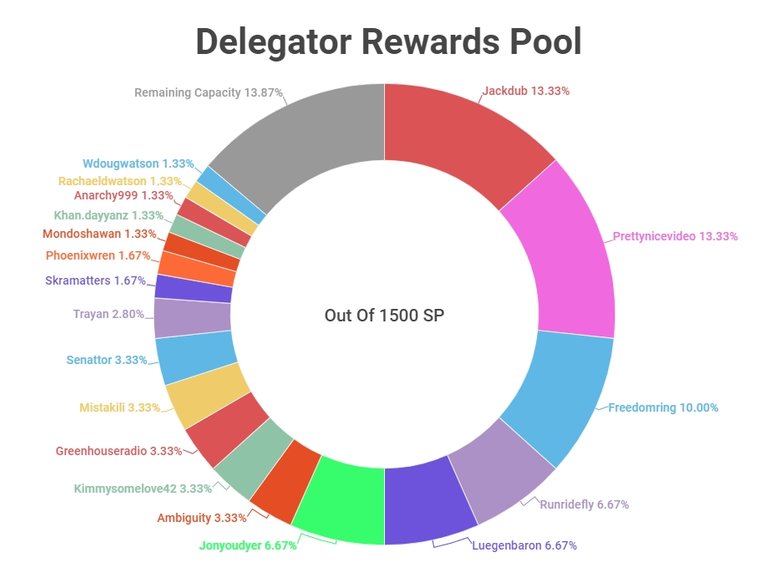 The rewards pool was increased by 50% this week to accomodate the eight new delegations that came in. Payouts will be awarded tomorrow morning when the calculations are finalized :)

Delegate 20 SP --------------- Delegate 50 SP-------------- Delegate 100 SP---------- Delegate 200 SP
Please consider delegating for passive rewards on your STEEM Power. Delegators will receive a bonus reward this week again. This past week they each received one @steembasicincome share (SBI) as well as a 10% bonus on payouts. In the future some of the rewards pool will be used to fund the project.
By delegating you are helping to contribute to our collective voting power and will be supporting your community- in return you will get a piece of the delegator reward pool payouts.

*DISCLAIMER: This Canna-Collective Project Update is for information purposes only. Canna-Collective/Canna-Curate does not guarantee the accuracy of or the conclusions reached in this Project Update, and this paper is provided "as is". Canna-Collective does not make and expressly disclaims all representations and warranties, express, implied, statutory or otherwise, whatsoever, including, but not limited to: (i) warranties of merchantability, fitness for a particular purpose, suitability, usage, title or noninfringement; (ii) that the contents of this paper are free from error; and (iii) that such contents will not infringe third-party rights. Canna-Collective and its affiliates shall have no liability for damages of any kind arising out of the use, reference to, or reliance on this paper or any of the content contained herein, even if advised of the possibility of such damages. In no event will Canna-Collective or its affiliates be liable to any person or entity for any damages, losses, liabilities, costs or expenses of any kind, whether direct or indirect, consequential, compensatory, incidental, actual, exemplary, punitive or special for the use of, reference to, or reliance on this paper or any of the content contained herein, including, without limitation, any loss of business, revenues, profits, data, use, goodwill or other intangible losses.
---
---