Canna Fest 2 Travel Fund!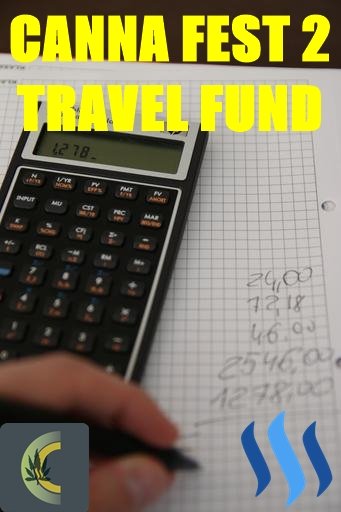 Over the past several weeks I have been in discussions with the @Canna-Curate family about CannaFest 2. Many of our members out here on the West coast are planning on attending this year including @Jonyoudyer, @Prettynicevideo, @cowboyblazerfan, @Qwoyn, @Alchemage, @RichardCrill and more! (FULL DETAILS HERE)
We realized that not everyone will be able to afford the travel expenses so I decided it was time to set up a small travel fund to help ease the burden for those who attend.
I am calling it the CannaFest2 Travel Fund. All of the funds will be held in STEEM and Bitcoin up until weeks prior to the event. I will then cash out the crypto into fiat (if so desired) and distribute it accordingly.

Here are the details of the proposed fund so far:
Each member that attends CannaFest 2 is eligible for partial reimbursement for travel, lodging, food or other expenses up to $100 per person.
Up to an additional $20 per person will be used for entry fee to the club (or $5 if already a club member).
In order to qualify you must be a member of the @Canna-Curate community for at least a month prior to event, join the Discord group, follow the curation trail AND own at least 100 CANNA tokens.
A list of applicants and approved members will be posted accordingly.

Where will the money come from you may ask? It will be personally donated out of pocket as well as supplemented by STEEM rewards on posts. I have been doing a little bit of trading on the side and if that turns out well then some of those profits will make their way into the fund as well.
All STEEM will be held by the @Canna-Collective account (in savings) and the BTC will be held in a private BTC wallet. This will allow some more time for the assets to appreciate in value before we cash them out or distribute them.
Bitcoin (BTC) wallet:
12HbEBc1nScGhQwQJrQ43fgqvM36dApcgC

STEEM address:
Fundraising Goals:
Between $500-$1,000 minimum set aside by June 20th, 2020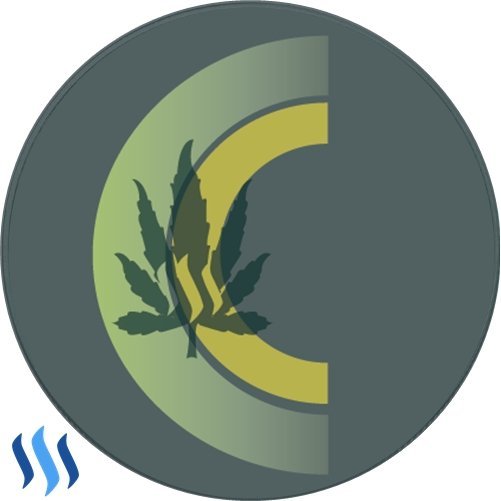 If you have any questions or concerns please stop by our Discord channel! Ask for @Jonyoudyer, @Hotsauceislethal or @Bluntsmasha! Have a fantastic day :)
---
---