Adding New Layers of Value to Canna-Collective and Canna-Curate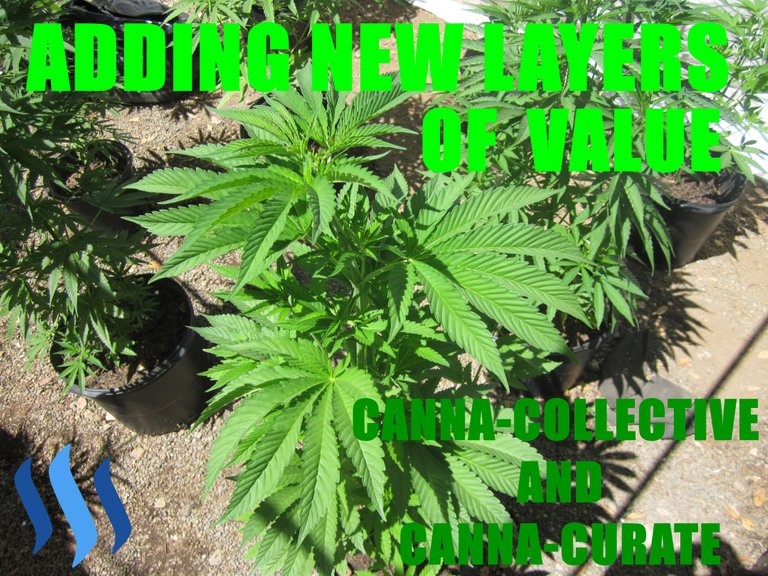 KEEP GROWING
The CANNA family continues to grow and the feedback so far has been outstanding. CANNA token holders are entitled to a daily up-vote on their posts so get out there and create some content! If you are part of the @Canna-Curate curation trail you will be getting a small up-vote from this account even if you don't hold any CANNA tokens, or if you are posting more than once a day :)
We continually look for great content on the Steem blockchain and especially for people using the #cannabis or #canna-curate tags. Your hard work does not go unnoticed and the best posts will get even bigger up-votes from this account while I'm out curating.
There have been a bunch of quality posts coming out as the growing season is turning into flowering/harvest season. While the sunlight slowly fades back down below 12 hours a day the buds will start developing across the continent. Be prepared for a bunch of flower shots in the next few months :) Don't forget to use the correct tags so you can not only get rewarded but show up in the correct categories for people to find you- #cannabis, #weedcash #palnet and so forth.
TOKEN REWARDS
By staking Steem-engine tokens for different tribes, such as WEED, PAL or LEO, the @Canna-Collective account is adding extra layers of value to our votes. Over time we will be rewarding a nice little side bonus of these staked tokens, as long as posts are using the corresponding hashtags. Remember that if you don't use the tribe tags then your post won't appear on their front end and you won't earn their tokens.
Since we have been posting under three major tribe tags we have begun to accumulate rewards and stake the tokens. These are the three mentioned above because they are the most relevant to the content that we create. Over time these staked S.E. tokens will begin to increase our vote value for the Canna community and the rewards in the future can be be used for Powering up more STEEM.
It may not seem like much yet, but trust me it will grow over time as we do. By this time next year we will be amazed at how far we have come.
BOOSTING STEEM POWER
Remember that the funds from every CANNA token sold are powered up into the @Canna-Collective account. No funny business, no taking money off the top, no scheming. As CANNA grows so does the Collective, and our ability to reward our community. Right now tons of extra promotional money has been pumped into these posts which is then paid out half in SP and half in liquid STEEM, that is then cycled back into promotion. This is giving token holders a nice little bonus on their CANNA tokens as the account STEEM Power continues to gradually increase with each post we make as well as each token we sell.
By the end of the year we estimate the account to have over 10,000 STEEM Power and that is being conservative. Help us to create the future platform we all want to see :)


Delegate 20 SP ------- Delegate 50 SP-------- Delegate 100 SP-------- Delegate 200 SP
Please consider delegating for passive rewards on your STEEM Power. In the future some of the rewards pool will be used to fund the project.
By delegating you are helping to contribute to our collective voting power and will be supporting your community- in return you will get a piece of the delegator reward pool payouts.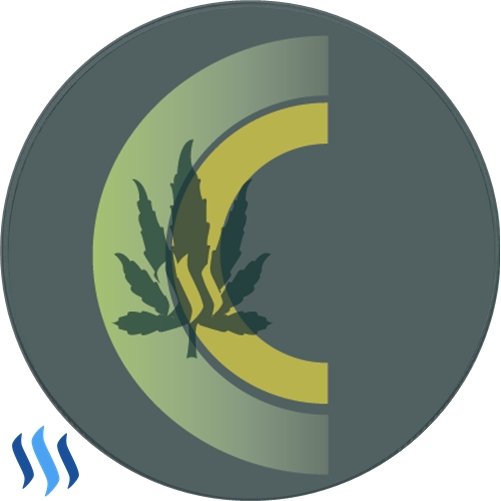 Get up to speed on what our project does check out the In Depth Tokenomics or our Frequently Asked Questions. Check out the Roadmap Here.

*DISCLAIMER: This Canna-Collective Project Update is for information purposes only. Canna-Collective/Canna-Curate does not guarantee the accuracy of or the conclusions reached in this Project Update, and this paper is provided "as is". Canna-Collective does not make and expressly disclaims all representations and warranties, express, implied, statutory or otherwise, whatsoever, including, but not limited to: (i) warranties of merchantability, fitness for a particular purpose, suitability, usage, title or noninfringement; (ii) that the contents of this paper are free from error; and (iii) that such contents will not infringe third-party rights. Canna-Collective and its affiliates shall have no liability for damages of any kind arising out of the use, reference to, or reliance on this paper or any of the content contained herein, even if advised of the possibility of such damages. In no event will Canna-Collective or its affiliates be liable to any person or entity for any damages, losses, liabilities, costs or expenses of any kind, whether direct or indirect, consequential, compensatory, incidental, actual, exemplary, punitive or special for the use of, reference to, or reliance on this paper or any of the content contained herein, including, without limitation, any loss of business, revenues, profits, data, use, goodwill or other intangible losses.
---
---