Cannabis chronicles #25, buds on the clones
Hello, and welcome to my cannabis page!
My two Cannatonic clones have been continuing to grow nicely, even with the cooler weather and lots of cloudy days here. The change of season has really put them into flowering, and the buds are developing nicely.
Here's the 2 plants. I had previously trimmed a lot of the fan leaves off the ones closest to the camera in this picture.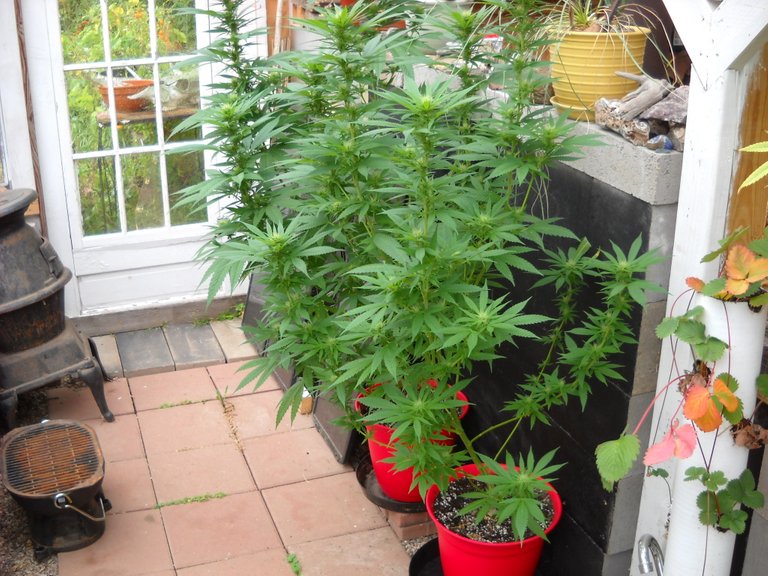 Here's a closer look at the plant that has not been trimmed yet. It's getting full of buds.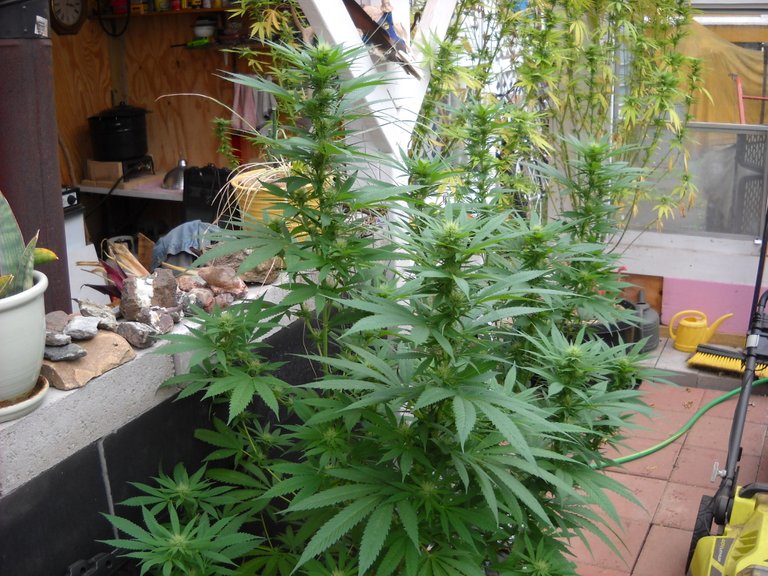 Some close ups of the buds, as close up as my camera will focus.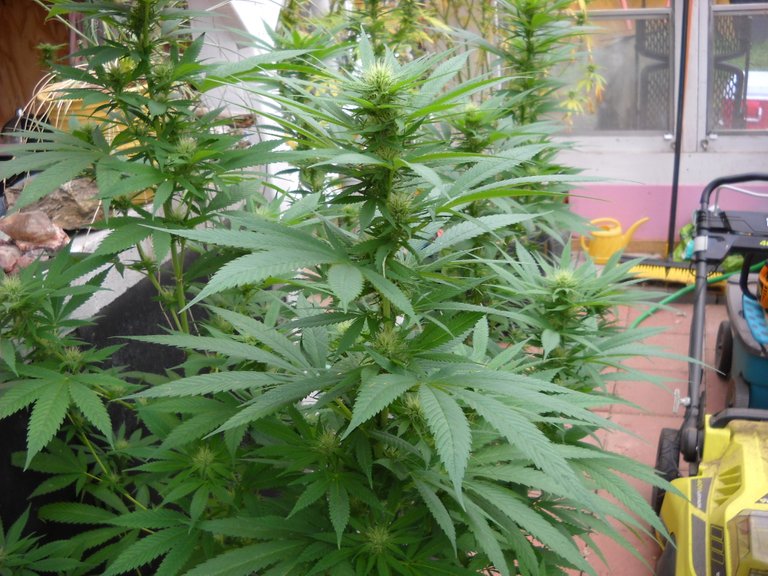 Notice the poor Cannatonic mother plant in the background...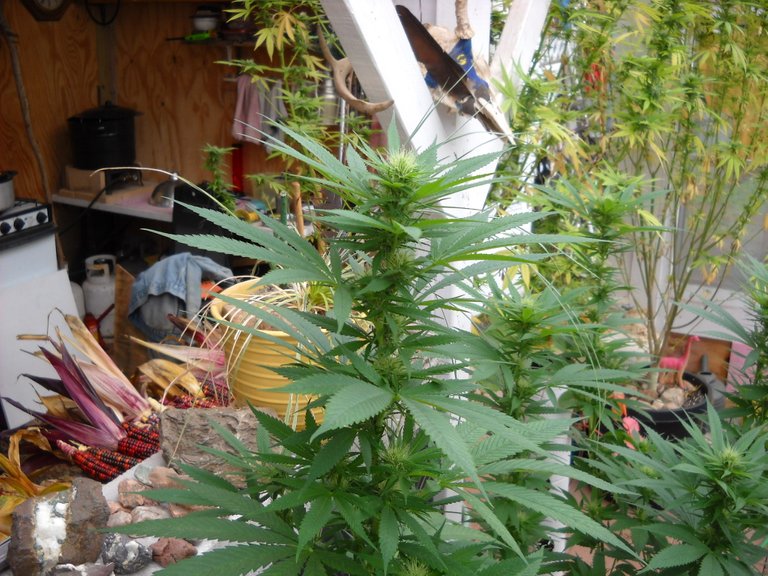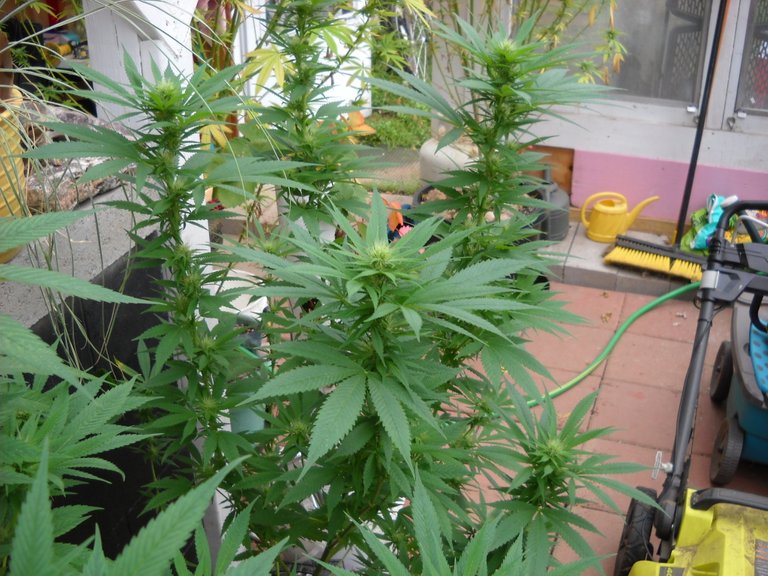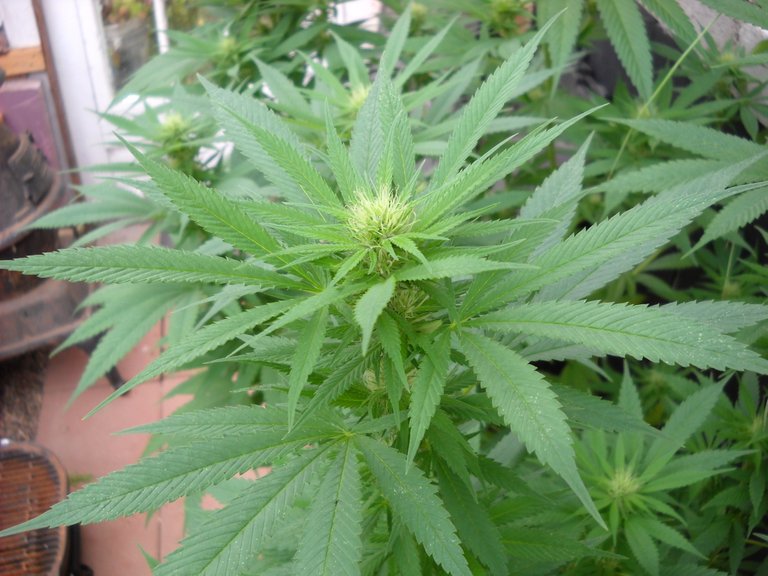 My two larger plants that I started last spring have been pretty well wrecked by the spider mites, but the buds seem to be still developing. I've sprayed these plants twice with neem oil spray. I don't want to spray again because I plan on harvesting these two half dead plants soon.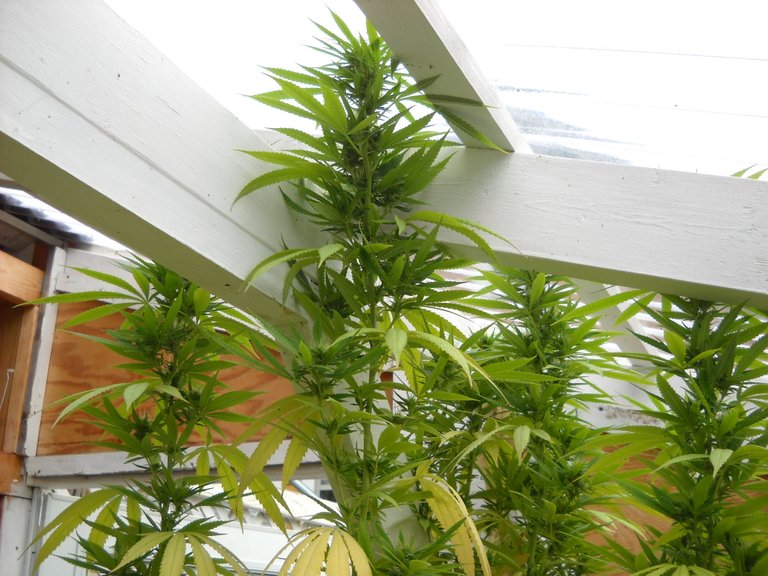 The tops of the two big plants are still alive, but the fan leaves are pretty much all getting yellow now.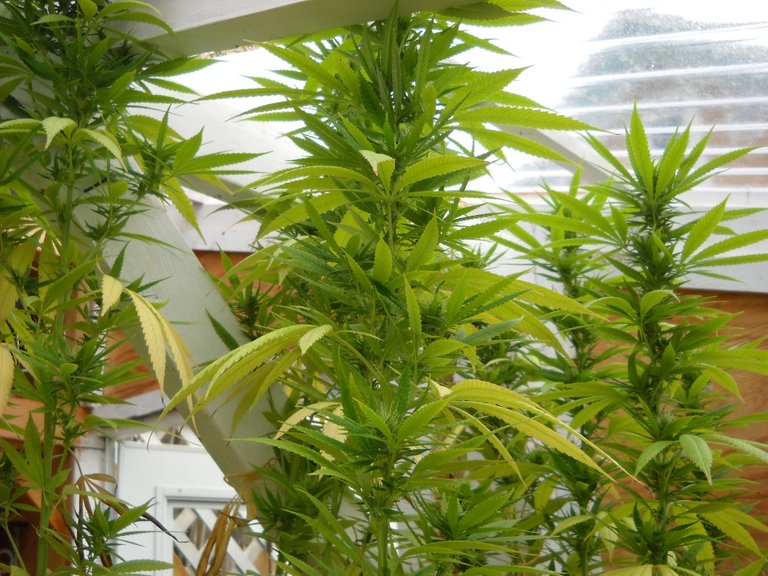 Unfortunately, the white flies have found the two clones, so I'm going to have to take some kind of measures against them now. I hate to spray those plants at this point in time, but I may have to. The clones will probably live for another month before the greenhouse starts getting too cold at night to keep them alive. I suppose I could spray them once, if I do it in the next couple of days, but first I plan on taking all the fan leaves off the other clone to use for my tea. I talked a bit about that in my previous post, trimming the other clone for the fan leaves for tea.
https://steemit.com/cannabis/@canna-amber/cannabis-chronicles-24-trimming-a-cannatonic-clone
That's all I have for this post, thanks for stopping by to check it out!



---
---