Cannabis chronicles 21, feeding the plants
Hello, and welcome to my page!
My plants have started getting yellowing leaves, on the large leaves, but not the small ones yet. It's worse on the Blue Dream which is in a smaller pot, but it's also in bloom. I've been told that it's not unusual for the big leaves to turn yellow and fall off once the buds start forming. I was also told to feed the plant a bloom fertilizer formula once they start budding.
Here's a look at the Blue Dream plant.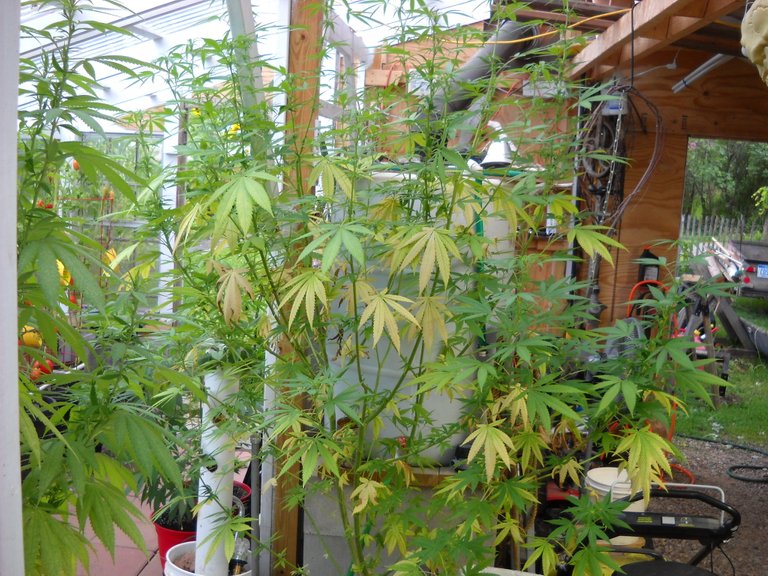 Here's a few of the buds that are forming on the plant. These are kind of difficult to get good pictures of with the greenhouse background.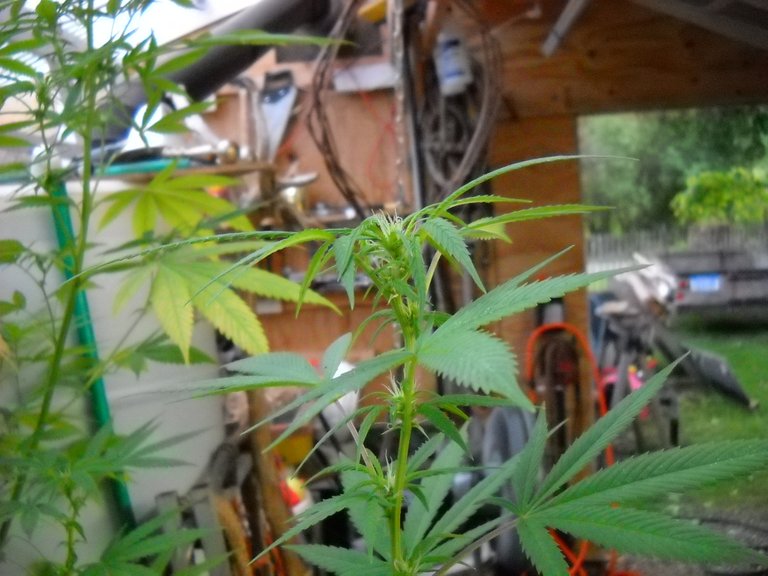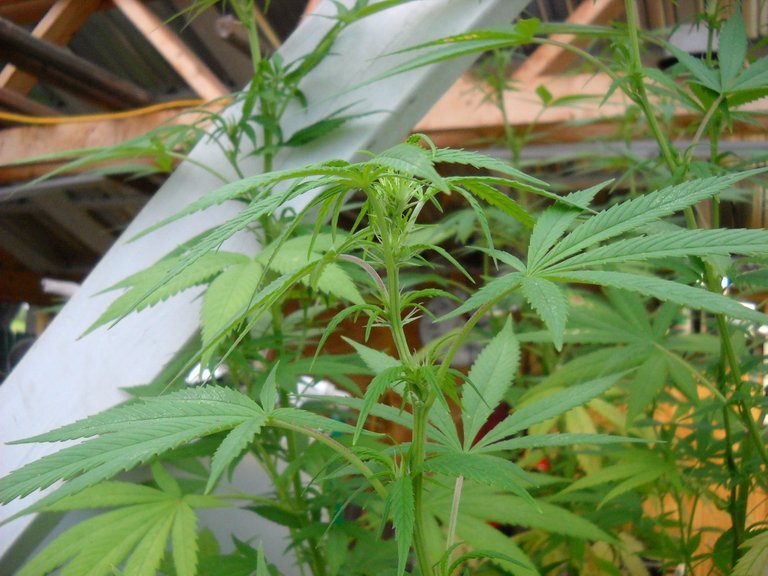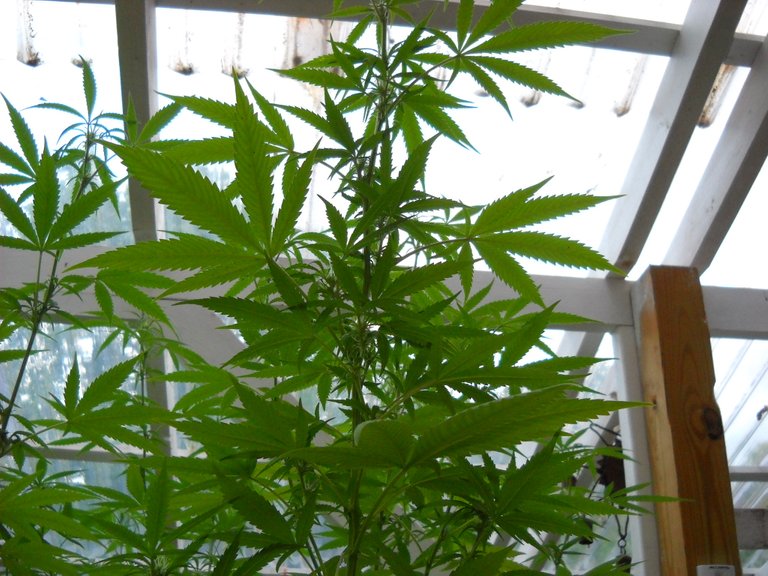 The buds all look good, it seems to be just the big leaves that are turning yellow, drying up, and falling off. I went to the grow shop today and picked a small bottle of liquid fertilizer to use for the bloom phase of the plants.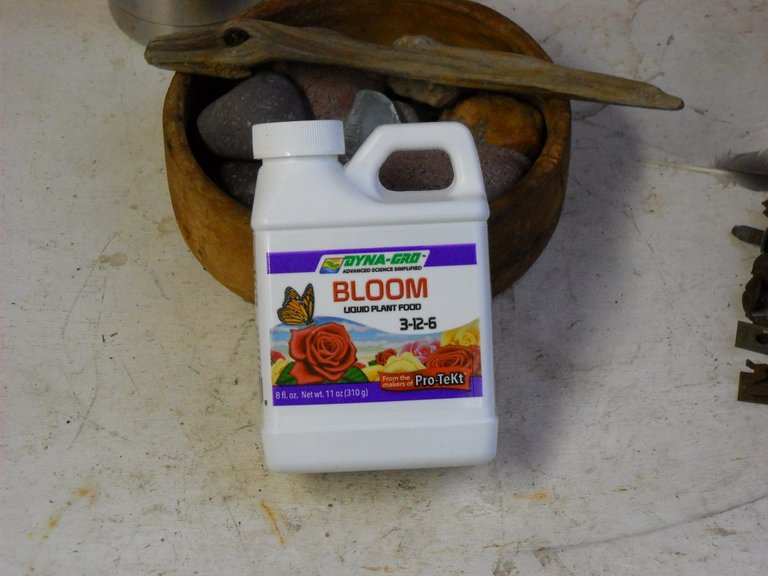 I've had a bottle of liquid cal/mag that I've been adding to the fertilizer any time I feed the plants. I use it mostly for the tomatoes to prevent blossom end rot, but it's good for the cannabis plants also.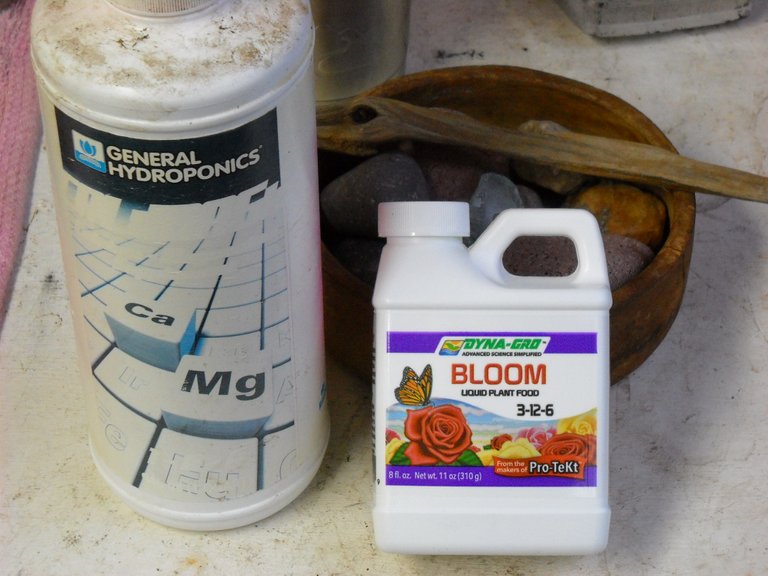 I fed the Blue Dream plant today with the new fertilizer, so I'll see how that works out in the next week or so. I don't know how long it takes for the buds to develop to maturity, but I expect it to be a few weeks yet.

This is the Cannatonic plant that I call Big Stinky. It's starting to yellow a bit also, but I haven't seen any buds starting yet. It could be partly due to how quickly the dirt dries out, but it could also need another feeding. I haven't fed it in a few weeks, so I fed it today with the fertilizer that I use for the tomato plants. It's a good balanced fertilizer, with the liquid cal/mag added.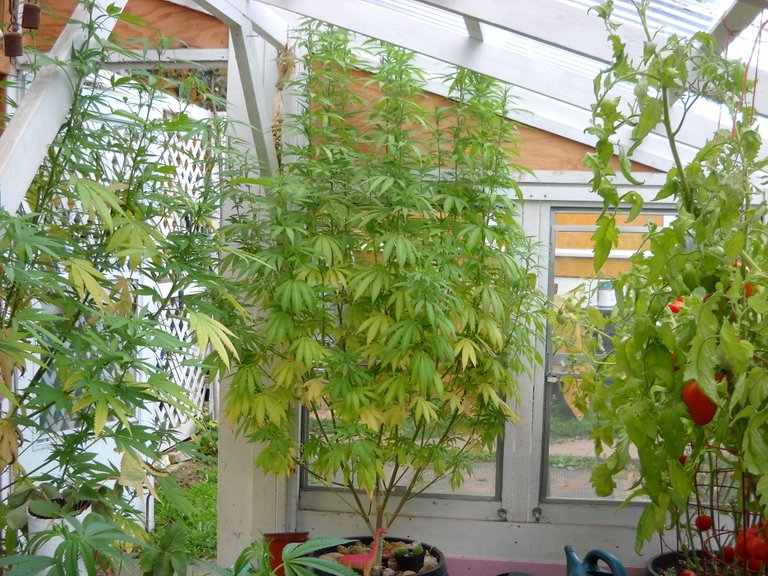 This is the 2 clones from the Cannatonic plant. These 2 are doing really well, but I need to put them in larger pots soon.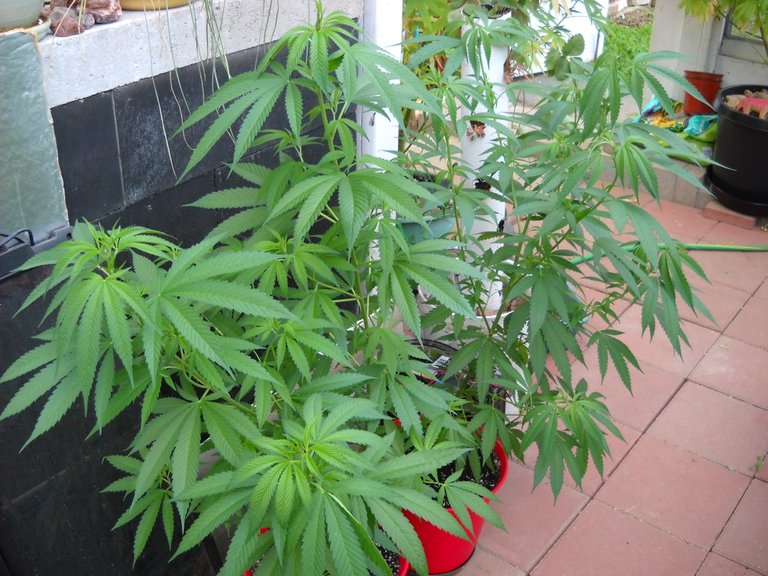 That's all I have for this cannabis update. Thanks for stopping by to check it out!



---
---