Cannabis chronicles 20, an overdue update
Hello, and welcome to my cannabis page!
This post is a bit overdue, it's been a couple of weeks since I've written a cannabis post.
We're almost to the last week of August now, and the Blue Dream plant has started to bud out. Apparently, the lessening of the daylight hours has had it's effect on the plant. I noticed the first little hairs on the tips of the branches a couple of weeks ago, but it seems to be a fairly slow process when the plant is grown with natural light in a greenhouse setting. The big leaves on the plant have been turning yellow and drying up over the past week or so. I think it's a combination of stresses, the plant is probably rootbound from being in too small of a pot, it's probably used up most of the nutrients in the soil, and I don't think I've been giving it as much water as it actually needs in the small pot. This is my first time growing cannabis, so I don't really know what to expect once it starts to flower, I don't know if it's natural for the big leaves to start shedding once it starts to flower.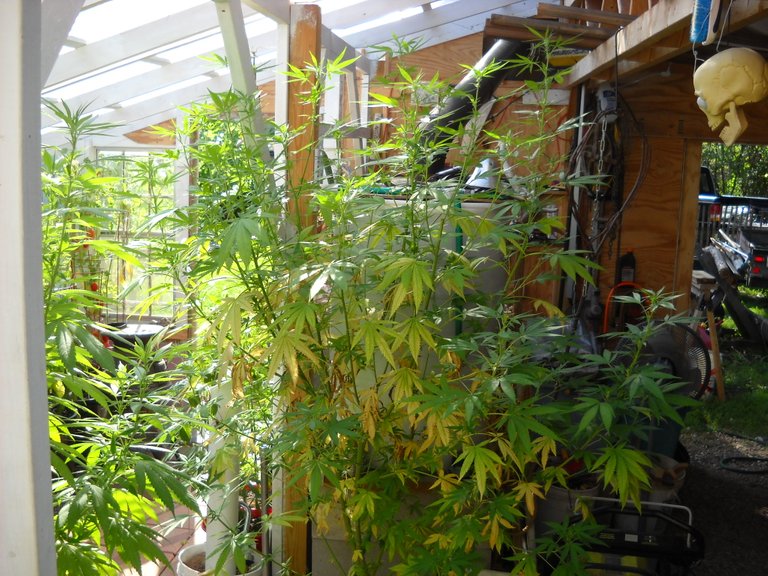 Here's a better look at the leaves.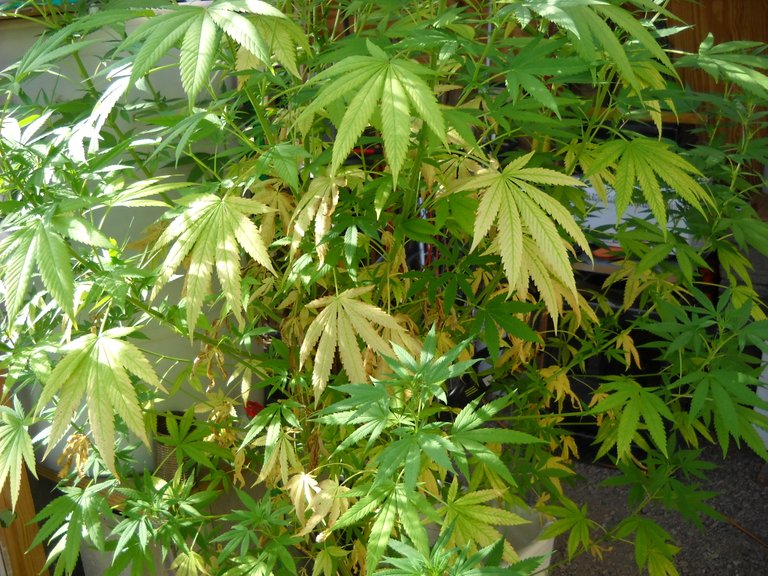 I was able to take a few decent photos of some of the buds that are starting on the plant.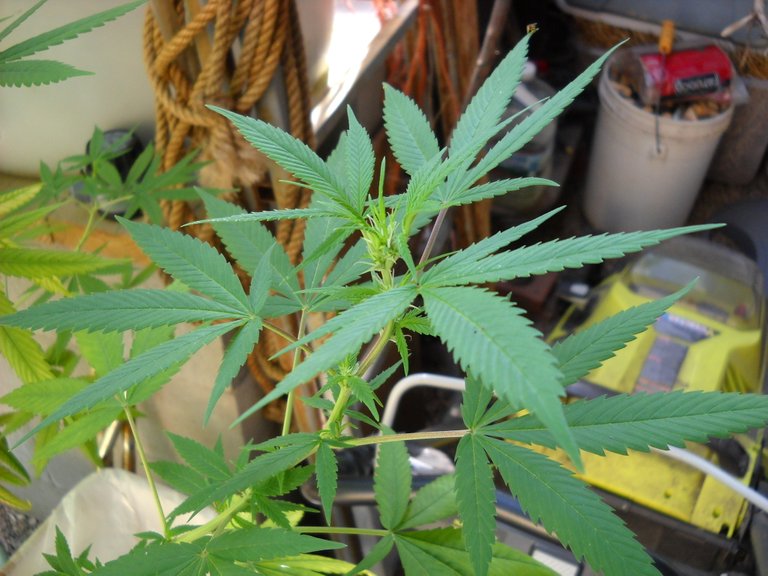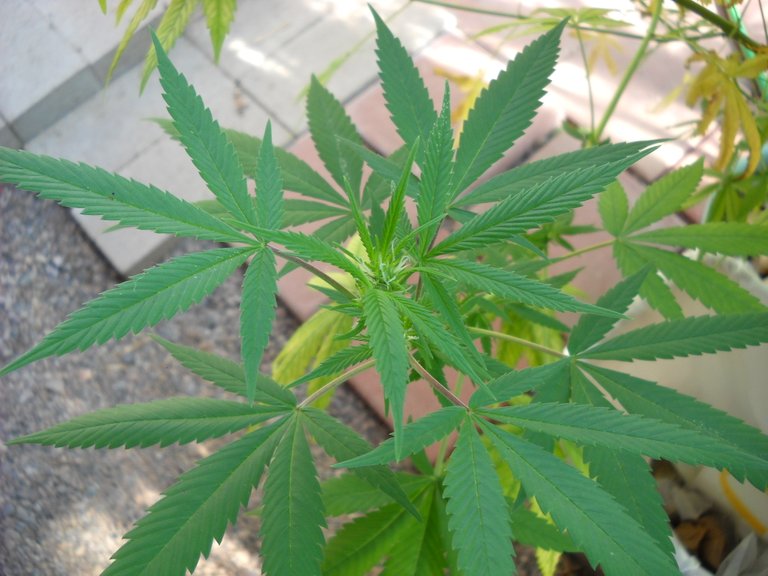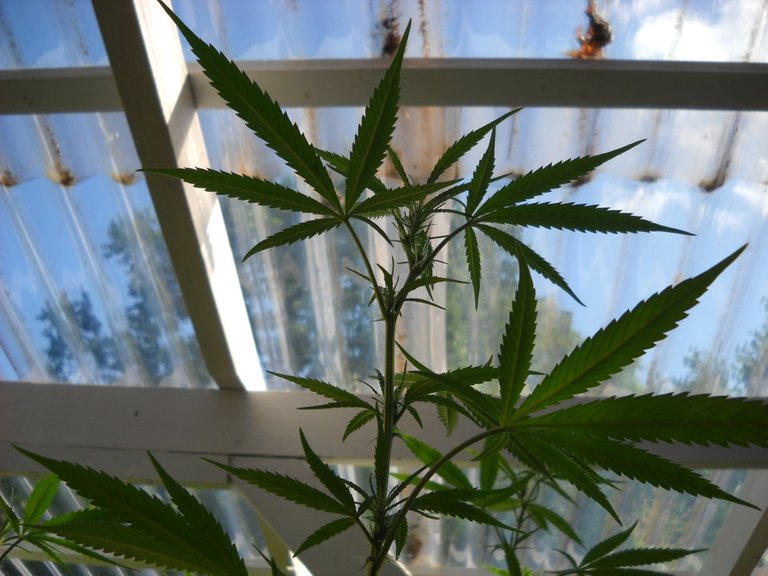 The Cannatonic plant is doing better than the Blue Dream, it doesn't seem to be as affected by whatever is going on with the Blue Dream plant. Of course, it's in a much larger pot, and it seems to hold the water a bit better. It has had some drought stress from my lack of attention to watering it on occasion, but it doesn't have nearly as many yellow leaves. I've been just letting this plant get taller, and the tallest stems are touching the roof of the greenhouse now. I think it's starting to bud now as well, I've seen a few hairs starting to form on the bud ends in the past few days.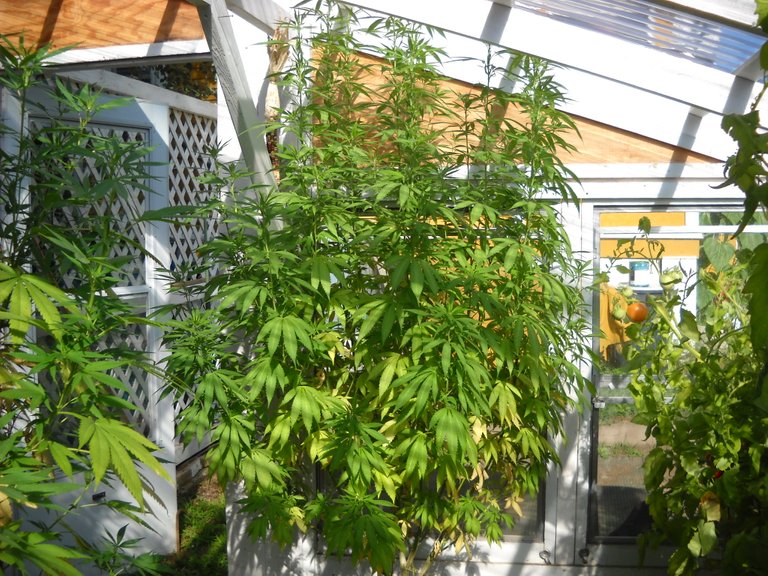 These are the Cannatonic clones. They've done really well since I put them into the bigger pots. I'm sure I'll have to repot them pretty soon if I want them to keep growing. I don't know how big they'll get before they start to flower due to the changing daylight hours.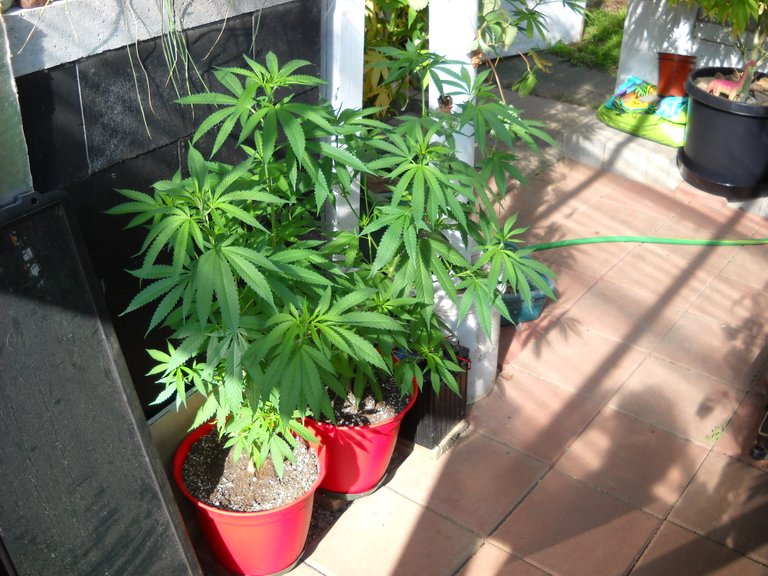 That's what I have for this cannabis update, thanks for stopping by to check it out!




---
---