Cannabis chronicles 19, repotting the clones
Hello stoners and people of steem! Welcome to my new page!
The Cannatonic clone babies were starting to get too big for their little pots, so I figured it was about time to put them into bigger pots. I had to go and buy a couple of new pots for the clones, both of the pots that I have of the size I wanted to use are already being used for other plants in the container garden. The local grow shop was closed, so I had to go to the local big box store to get the pots. At least they weren't as expensive as I was thinking they might be. I decided to get red pots, they were about the same price as the black nursery pots.
To fill the pots I used a specialty potting soil made by FoxFarm. This is their Ocean Forest potting soil. It's one of the best mixes that I've found. It costs more than the common brands so I only use it for the cannabis plants. It would be way too expensive to use it for the tomatoes in the greenhouse.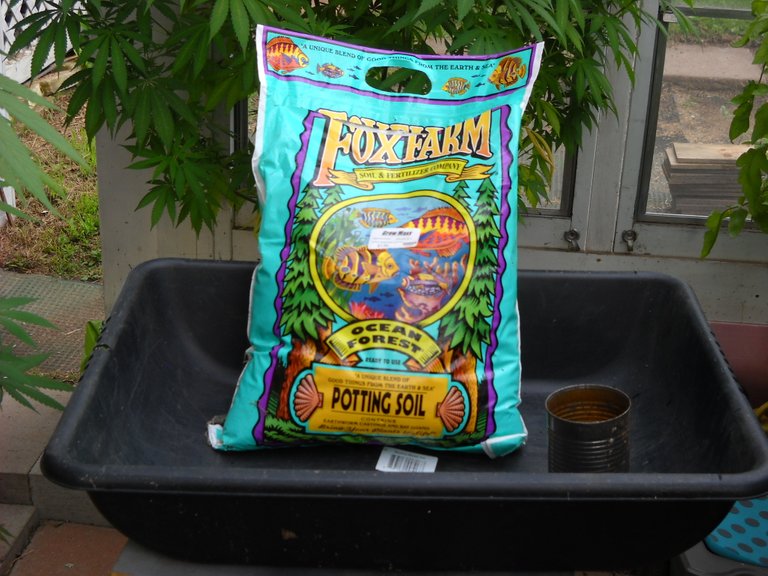 Because I only had half a bag left, and the local grow shop was closed, I had to mix it half and half with the organic potting soil that I've been using for the garden plants. This stuff is pretty good, but it doesn't have any pearlite or other additives like that in it.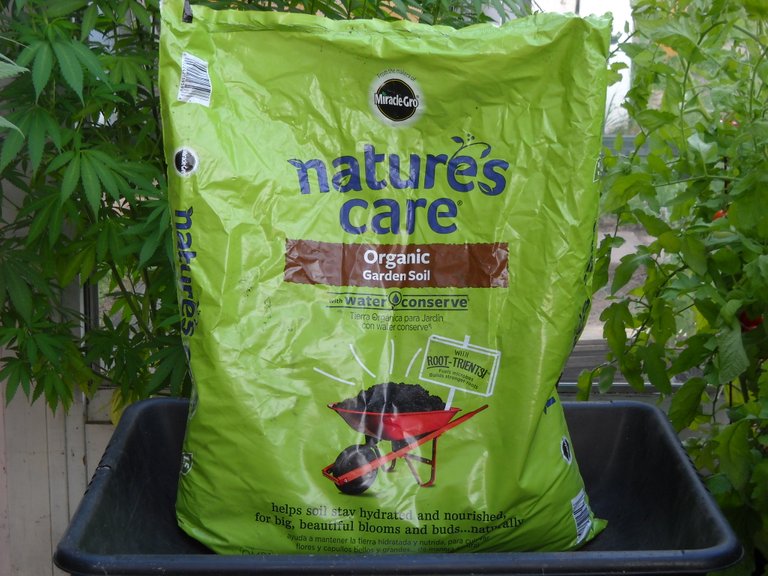 Here's the clones in their small pots before I transplanted them. They've grown a lot in the last week or so.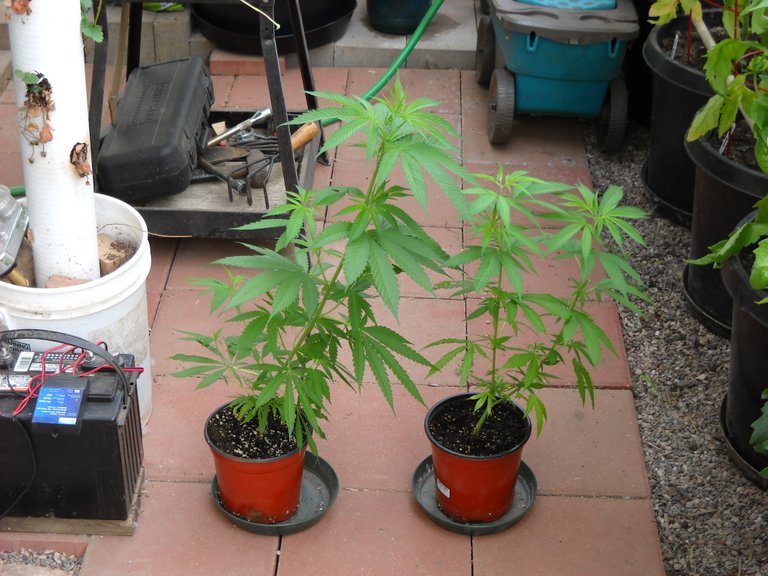 I started the process of repotting by filling the new pot about half full of the potting soil. Then I pulled the plant out of the little pot to replant it. As you can see, they were getting a bit rootbound.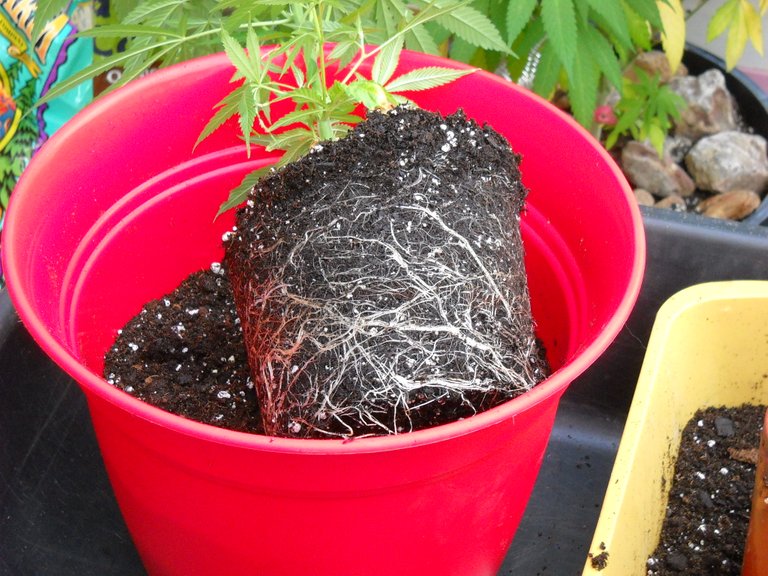 Here's the first plant after repotting it.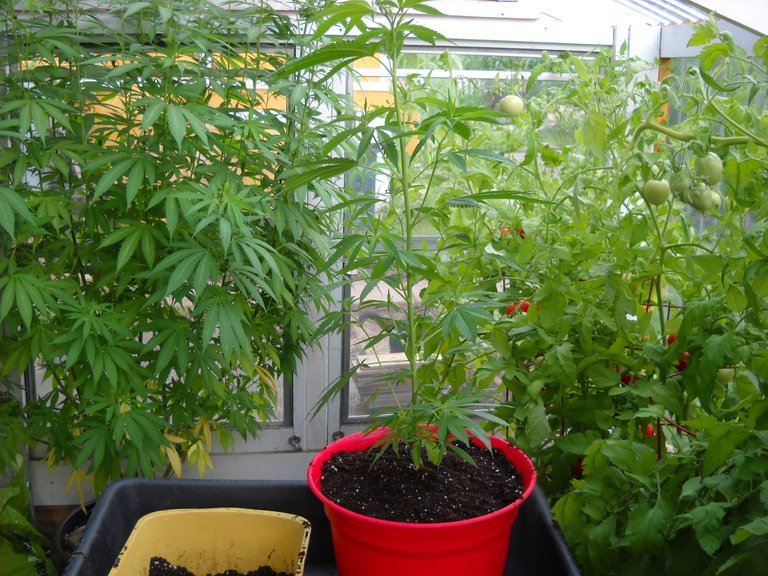 Here's the second plant after repotting it.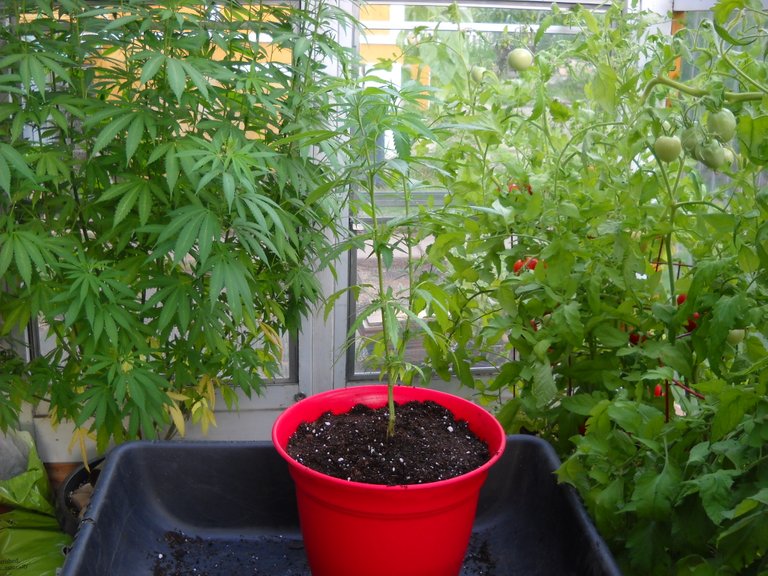 Here they both are, back in their spot in the greenhouse.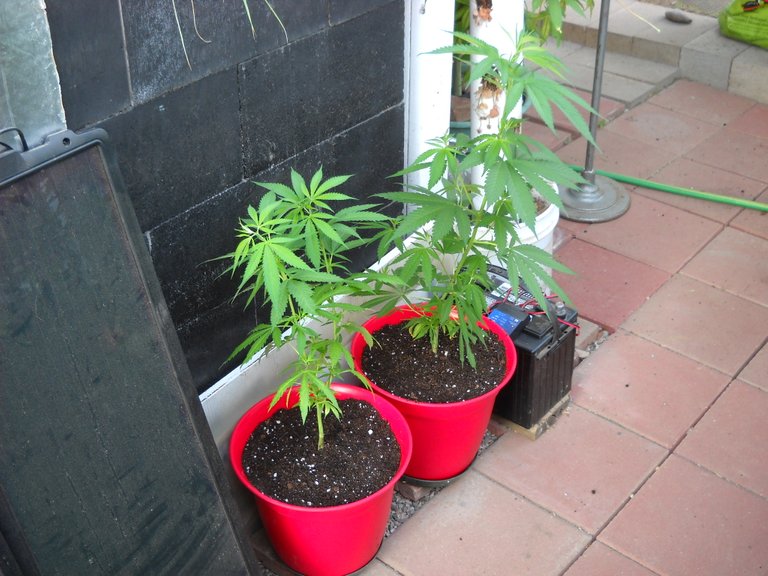 Another interesting thing that I saw in the greenhouse, I think the Blue Dream is starting to bud now. It has tiny white hairy tendrils starting to grow out of the tips of some of the branches now. My camera is not good enough to be able to take a picture of something that small, so I'll have to wait until the buds develop enough that I can get a picture.
That's all I have for this cannabis update, thanks for stopping by to check it out!




---
---