New Beginnings
What's happening weed nerds!! I have started a few new projects this week. Some pretty
To Start off I am a member of the Seed Testing Syndicate. They have a discord server where Breeders can have their genetics tested.
This server was created to provide a community of like minded individuals with a focus on testing and documenting fresh genetics. Our goal is to craft a community that breeders can rely on for quality testing and reporting on genetics they are interested in bringing to market. Due to the nature of this server it will remain a private server and as we recruit for future projects will be inviting new members. As projects progress it is our goal to expand the membership with referrals from already existing STS members.
The first strain I am testing is from Raw Genetics Zlushiez line.
White Zlushiez (White Runtz x Zlushiez) Zlushiez = Zkittles x Strawberry Fritter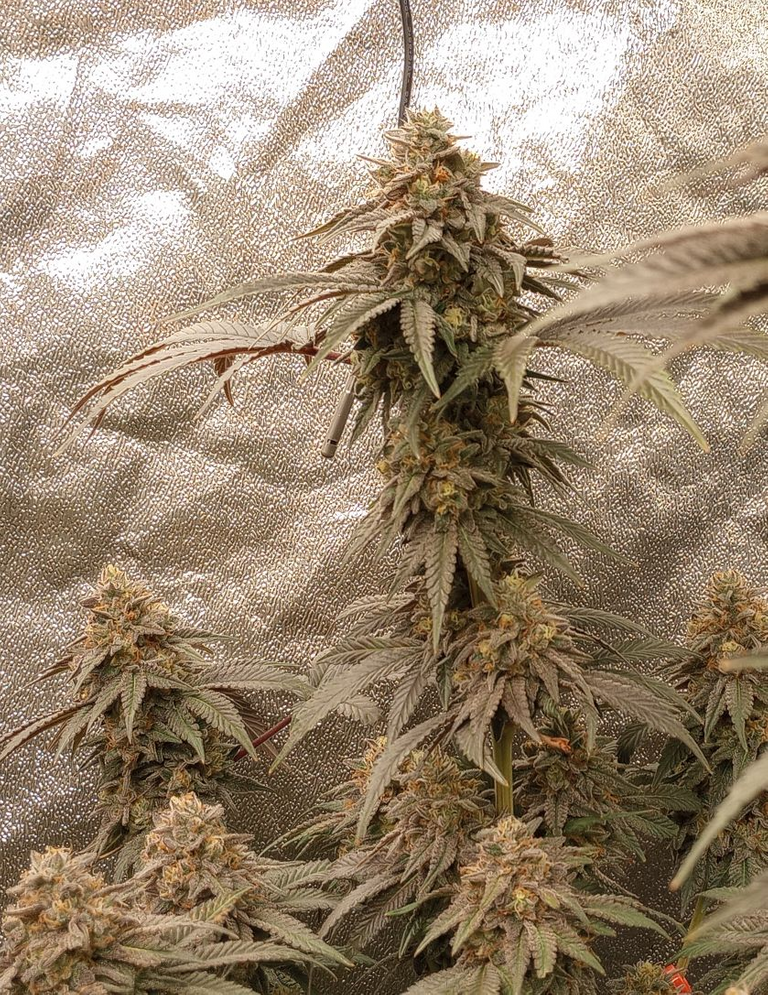 The other is from Legendary Genetics' Grape IBL line-up. Of which I will be running the Jamaican LIlikoi x Grape IBL
Grape IBL ((Grape Stomper bx2 x Grape Puff) x Grape Stomper bx2) x Grape IBL))
Jamaican Lilikoi: Regular, ((Strawberry Cough x Space Queen) x (Blue Magoo x Gobstopper)
Not much to look at yet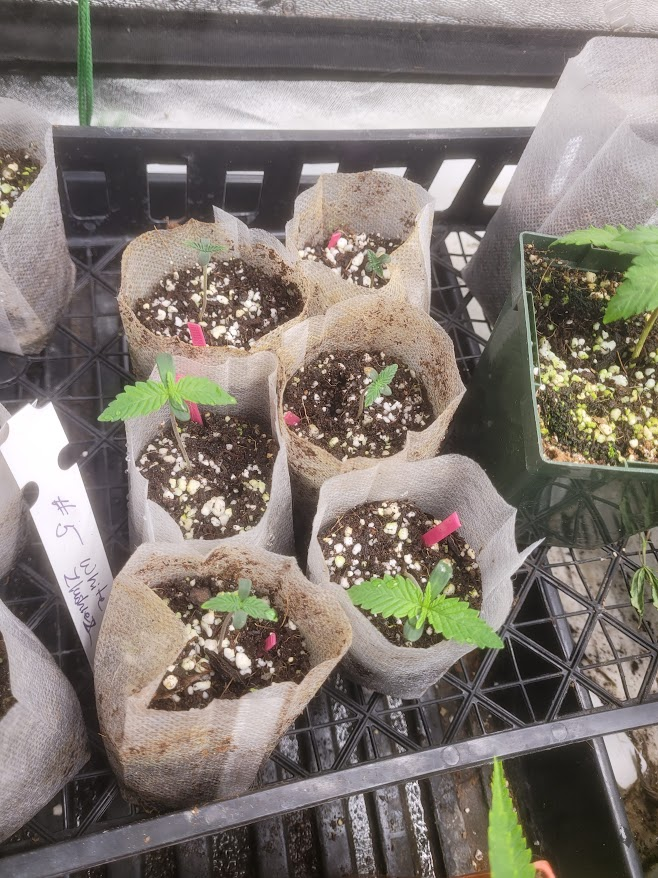 Jamaican Lilikoi Day 3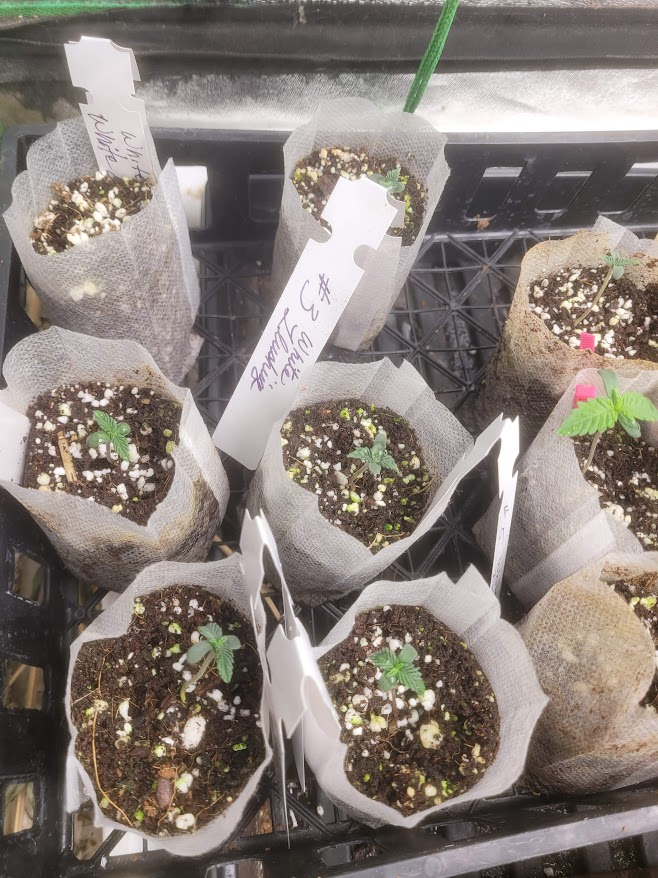 White Runtz Day 3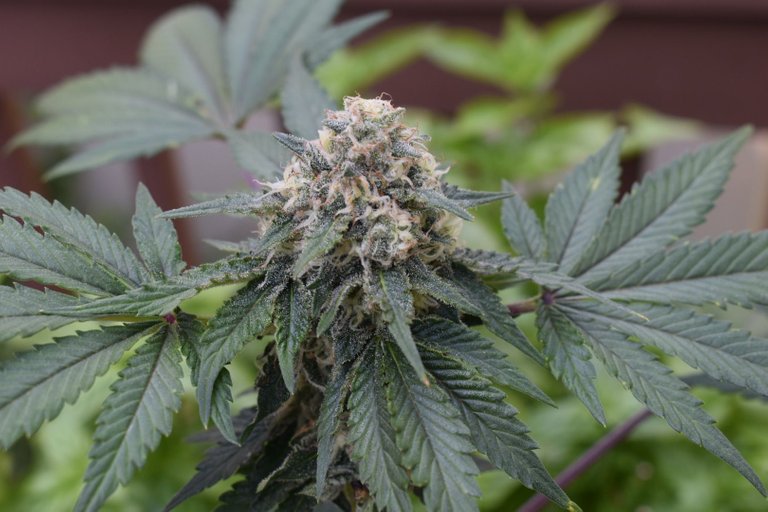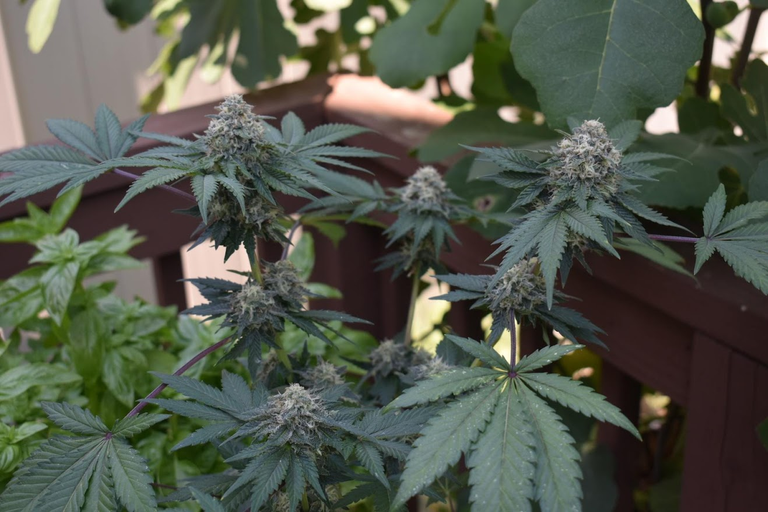 And there's my project. Apple Fritter x Sour Diesel x (MAC and Cheese) I am in love with this plant. I haven't ran enough of them yet to see any variations
but I will soon. If you zoom in on the photo you'll see the trichomes are almost granular. Kinda sandy. Plant above is in 1/2 gallon pot 12/12 from seed. It was only supposed to be a germination test of a few beans...lol 4 females later.
You guys know how it is... i hate to cull a healthy plant.
Anyway, the structure is perfect for those that don't like to top and HST. And OMG she smells so sour garlic, i'm hoping for some apple and banana from the MAC. The other 3 are just starting to flower surely there will be variation in the aromas. The flowers are dense and solid.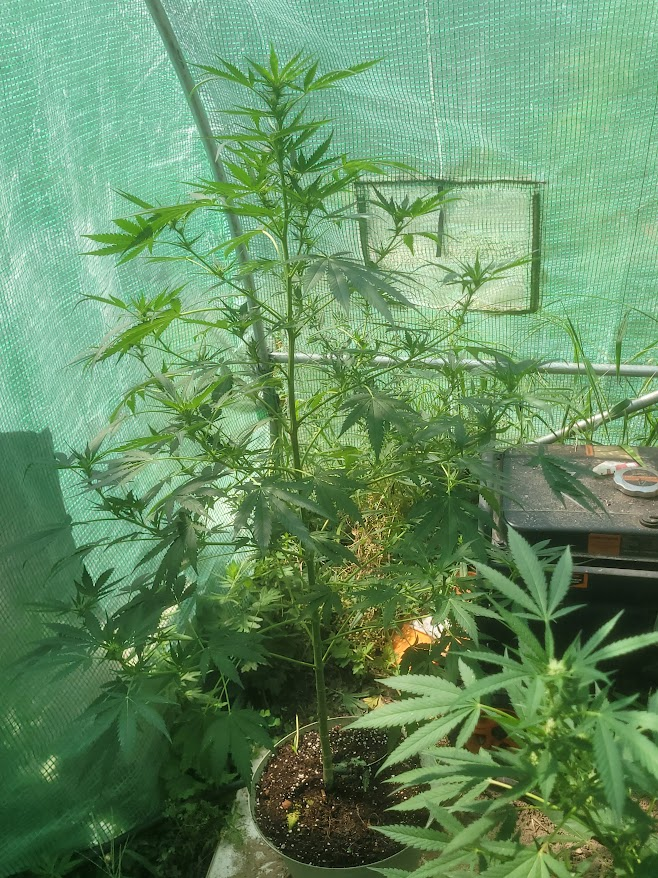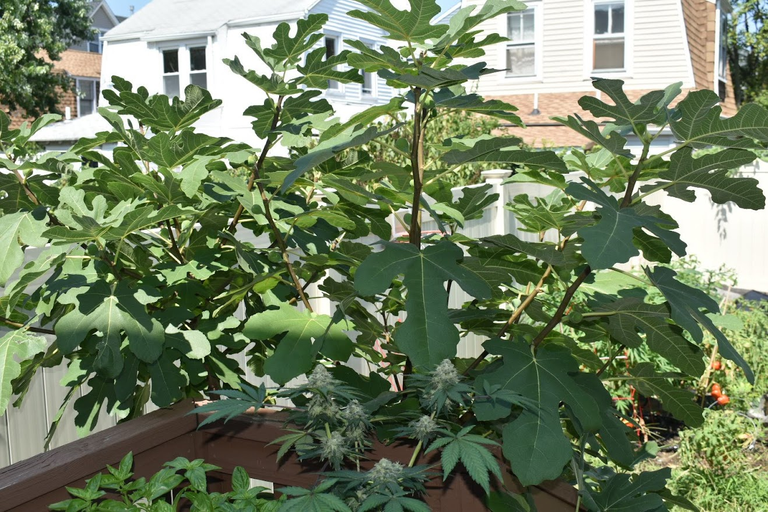 I Love this picture with my Fig tree in the back.... This thing is producing so many figs right now... sheesh
Well folks thats it for this one. Next time I'll tell yall about my battle with stalk boring caterpillars.
Have A Great week!
Peace
---
---