Its Harvest season in the N east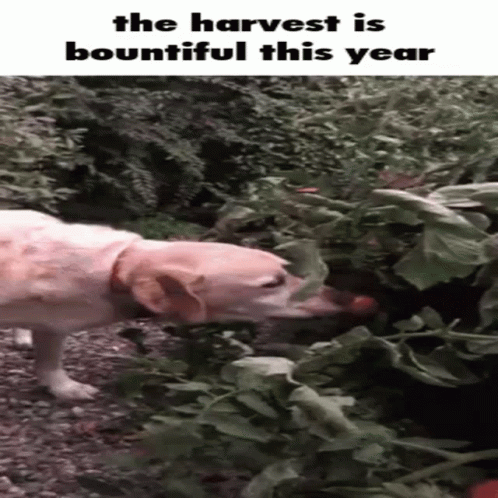 I need a name for this Big Mac x Lemon Drop Cookies cross.
When I started this out I only had 20 seeds left from the first pollination by taking. From these i took a couple seeds and planted them in my vegetable garden early in spring. Well to my surprise I there were two very vigorous plants. I actually thought they were LDC. So i let them go with no feed. It turned out 1 female and 1 male. I was so impressed with them both i let the male drop some pollen then i removed him. During flowering i immediately noticed the BMac traits. Eureka!! So now i have F2 seeds.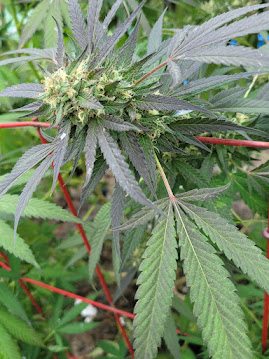 My only gripe was that hurricane remnants hung over us for 5 days stright rain, so on the second day I decided to take her down.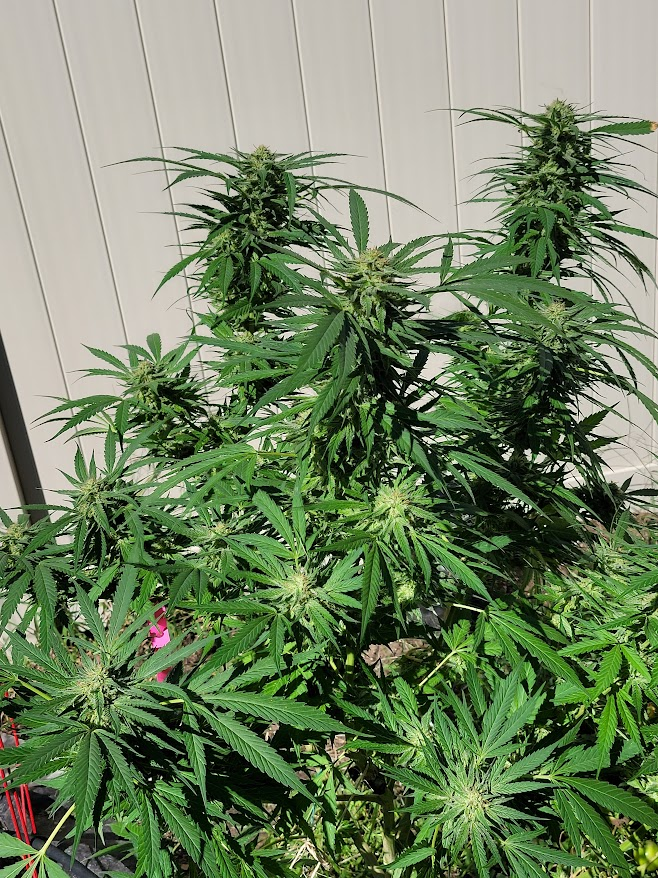 She has that distinct big mac aroma, Im sure it comes from the Mac n Cheese cause i have the same smell from them too...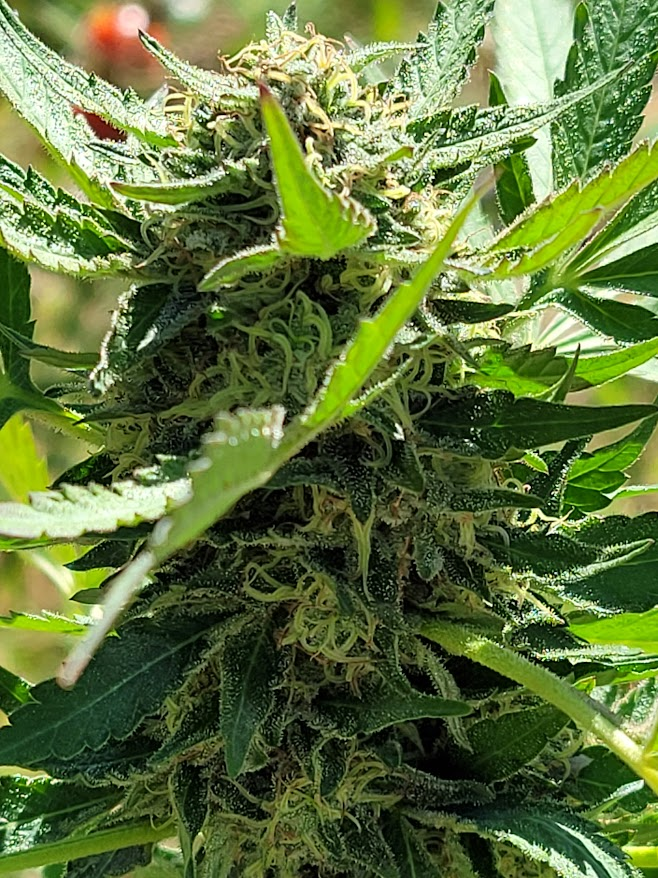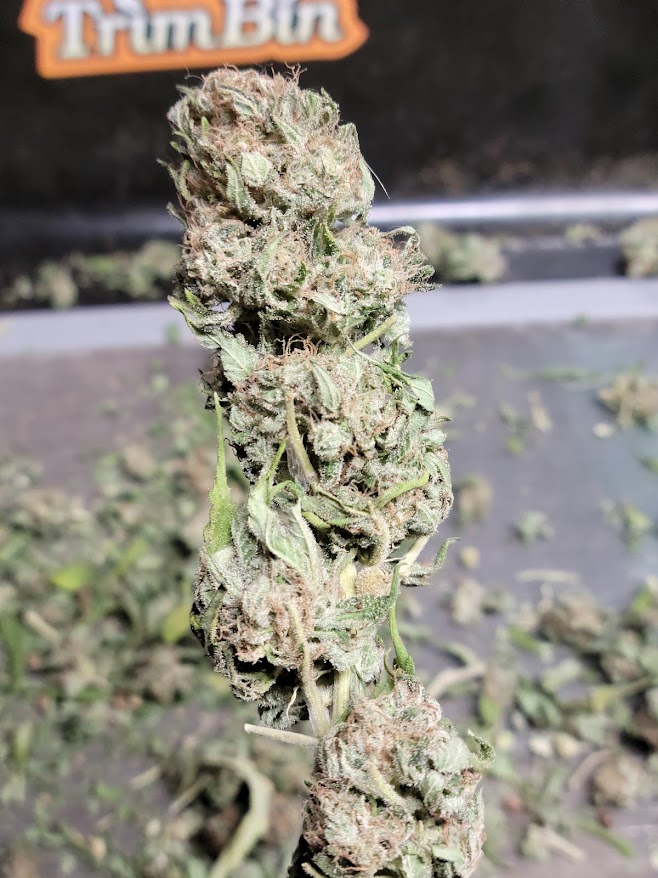 After 5 days at 60% 65 f

I still have 3 Ladies left out in the greenhouse
hopefully no frost for a couple more weeks!!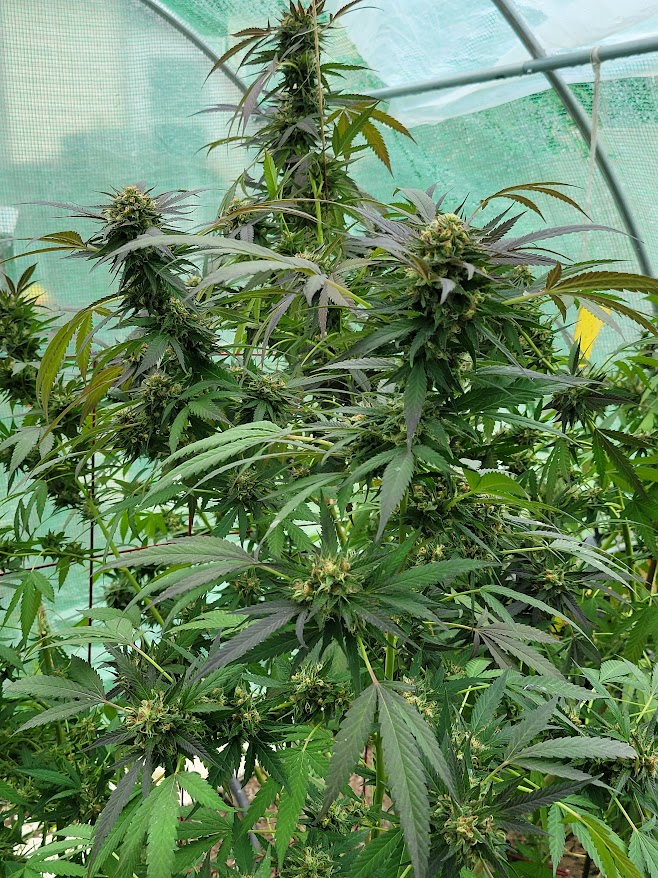 Bad n Boujee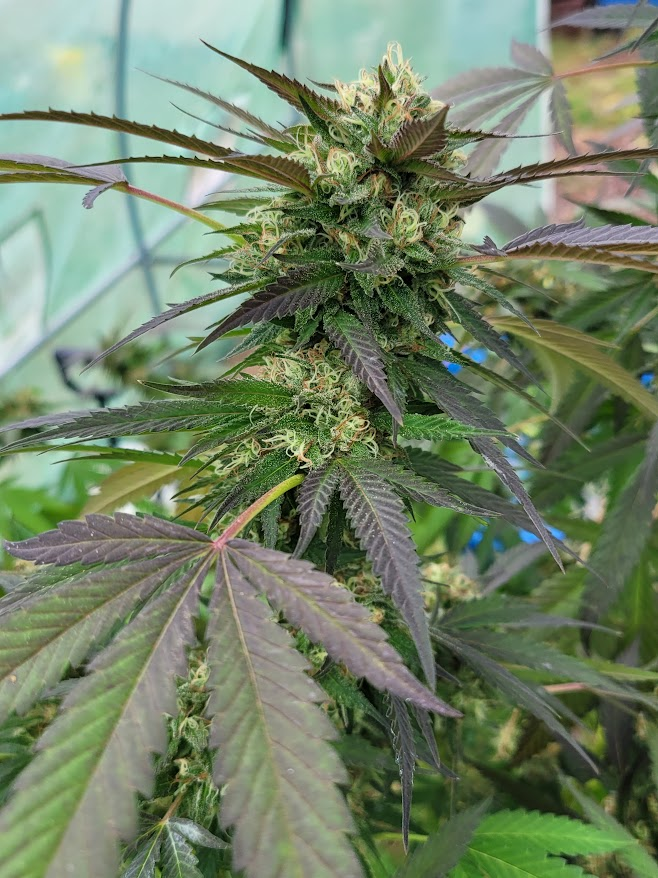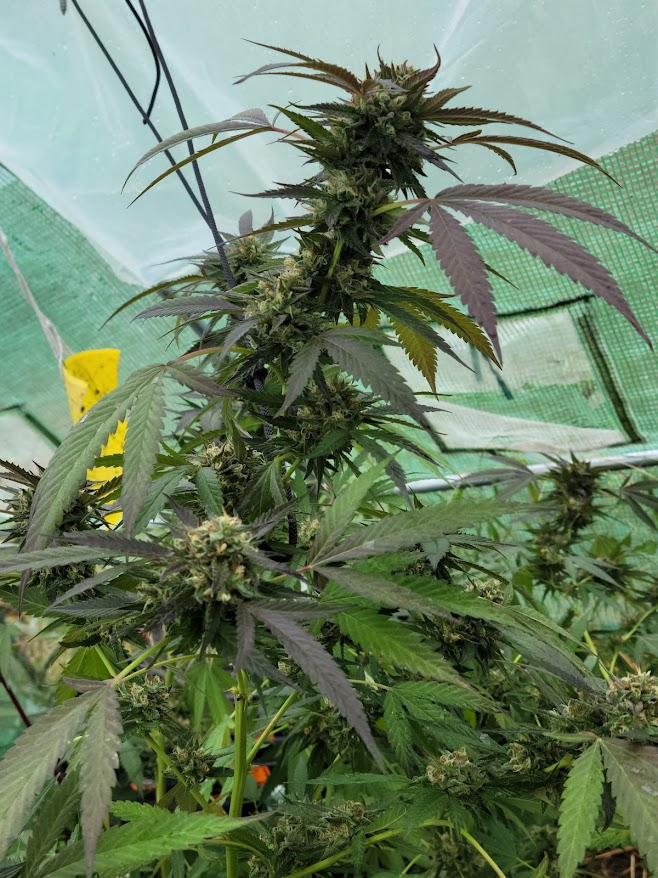 ---
---