Big Mack / Lemon Drop Cookies update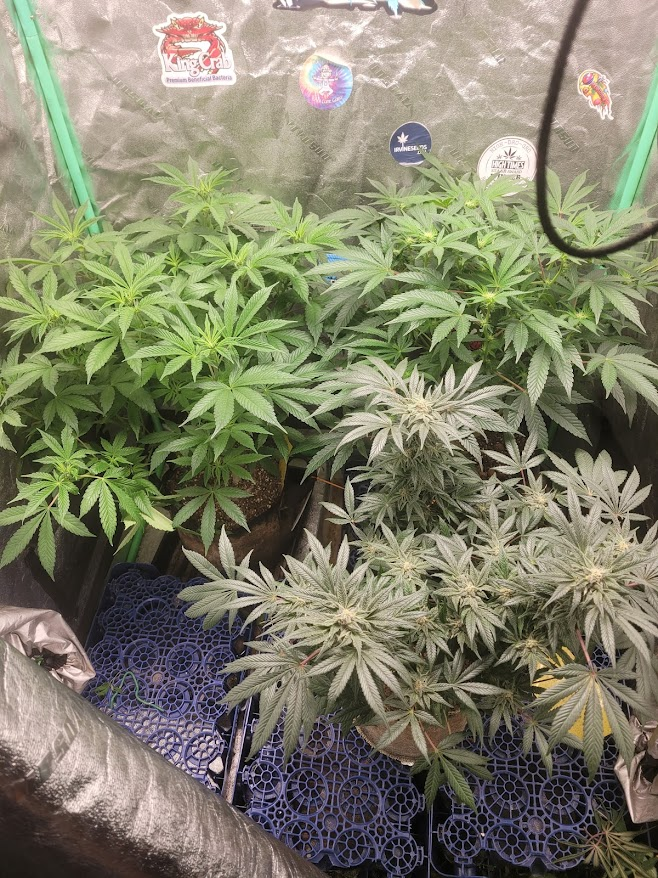 It's crazy how much can change in a week....
for those that are following you can see that I removed the Big Mack and 2 LDC's that were flowering. They were far enough along that it made more sense to smoke them than ruin the flavor trying to combat wpm. So now we have 2 Big Macks and 1 Lemon Drop Cookies'. The back left is a BM day 1 of flower, bottom right BM day 25ish flower.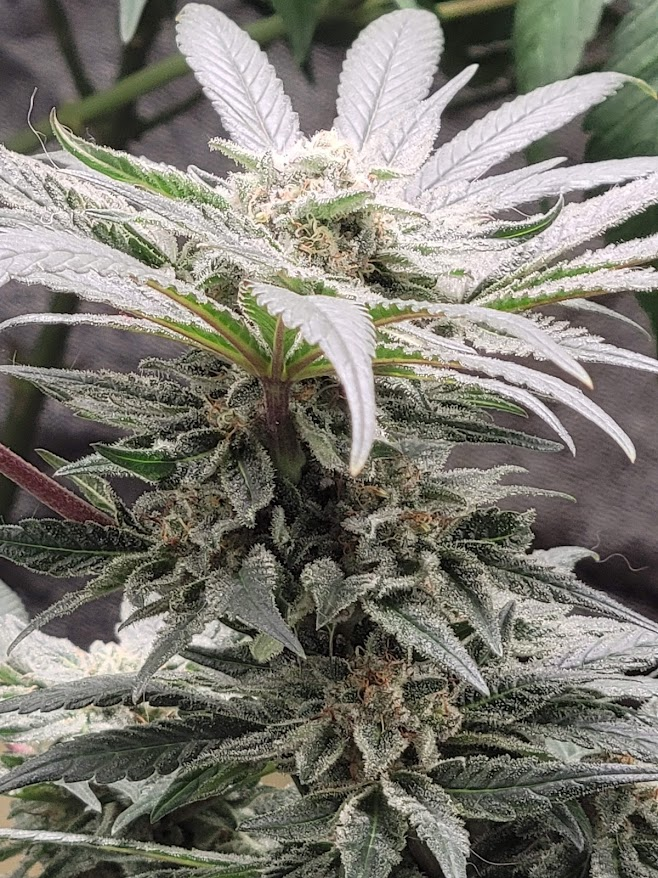 No, thats not wpm....lol she's just frosty and damn the aroma! is getting fruity now.
I treated all of these with the LAB serum. So far so good. preventative instead of reactive, right?

Lemon Drop Cookies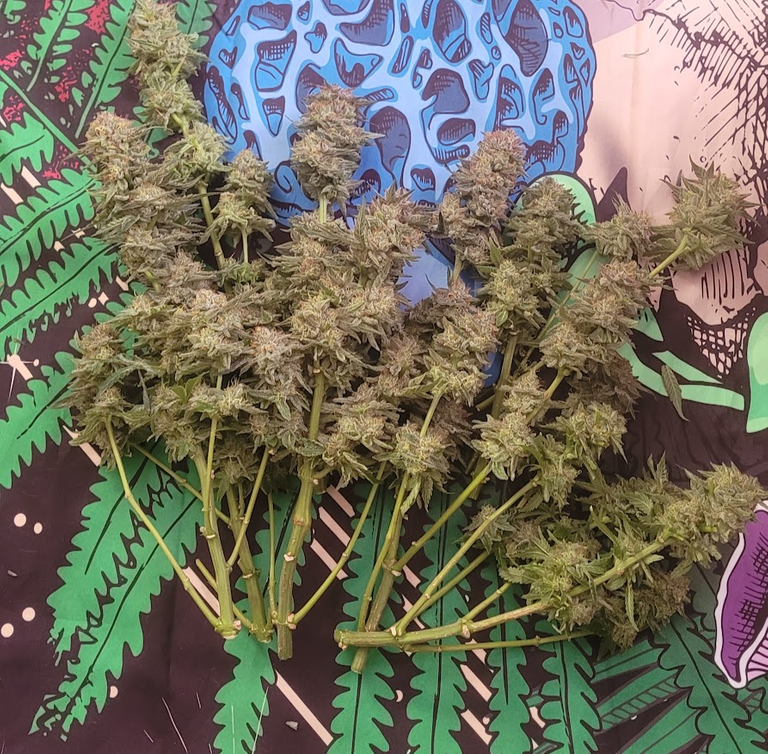 It is a shame I had to take this LDC early, she was'nt that big, to begin with but that's okay #3 is in a larger container and I still have a mother in the making in the cellar. There was about 5% amber trichomes. We will see what shes really made of with #3.
I have 2 Apple 🍎 Frtter x Sour Diesel plants that showed female pre-flowers today @ day 33. And a male. I'm going to veg for another 7-10 days before I bring one up to the flower tent. I also have 2 Sour Lemon Dropz fems (Gelato 33 x Lemon Kush) that are going to have to come up to the 3x3. They're on week 3 so I have some time.
Have a green week growmies
Peace
---
---