Big Mack - Lemon Drop Cookies flower update
Whats happening growmies! I hope you all had a good week. The 3 x 3 is cruising along its been 30 days since flip.
3 x 3
Mars Hydro TSW2000 310 watts LED
Greenleaf Nutrients Mega Crop 2 part - Sweet Candy - Bud Explosion
The last feeding was 4g Part A - 1.5g B - 2g SC per/gallon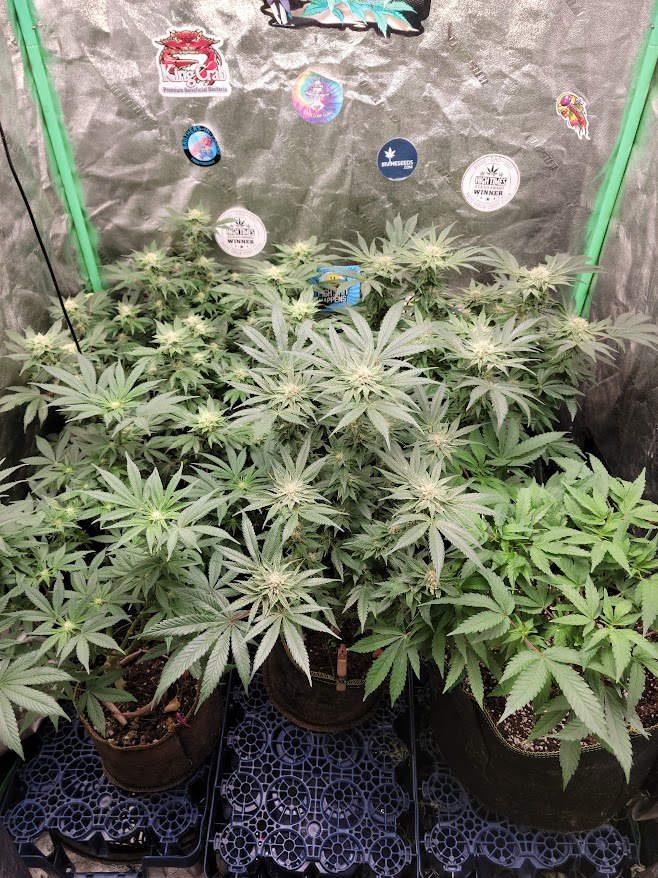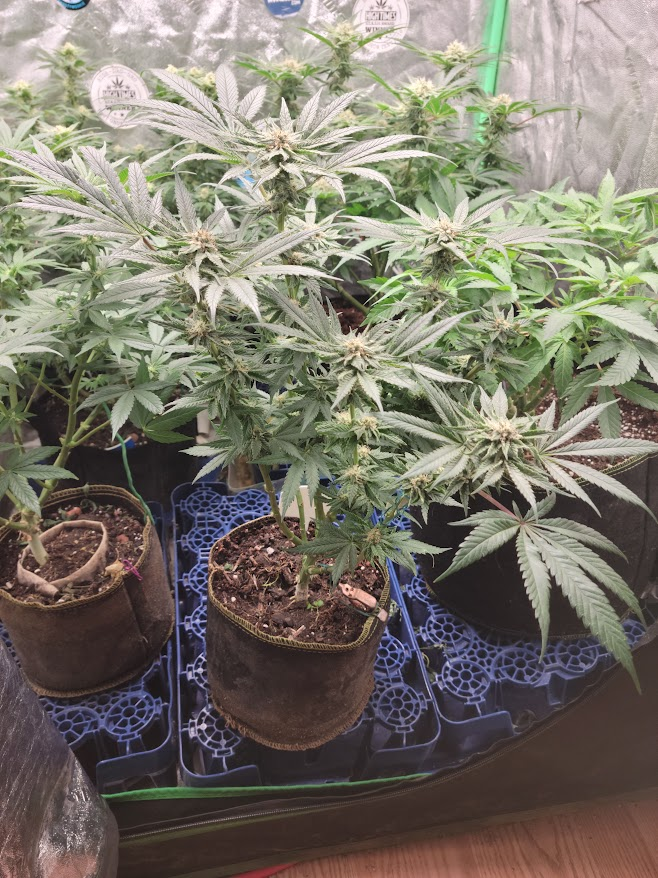 Both girls up front and left are Big Macks in 1 gallon.

@jonyoudyer these are the beans from the greenhouse BM plant from last summer. These are the only 2 that survived the aphids.They did well in 1 gallon pots! One is on day 20 of flower. And the other is like day 7. I'm definately going to grow some of these in larger containers.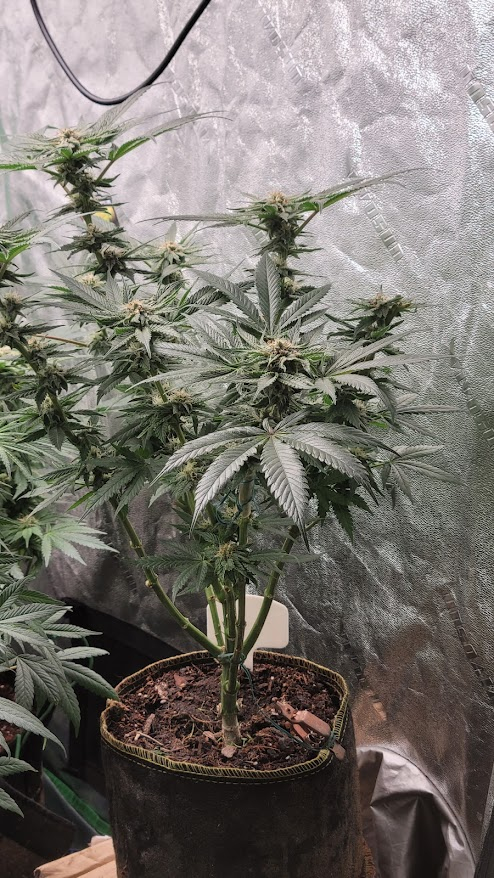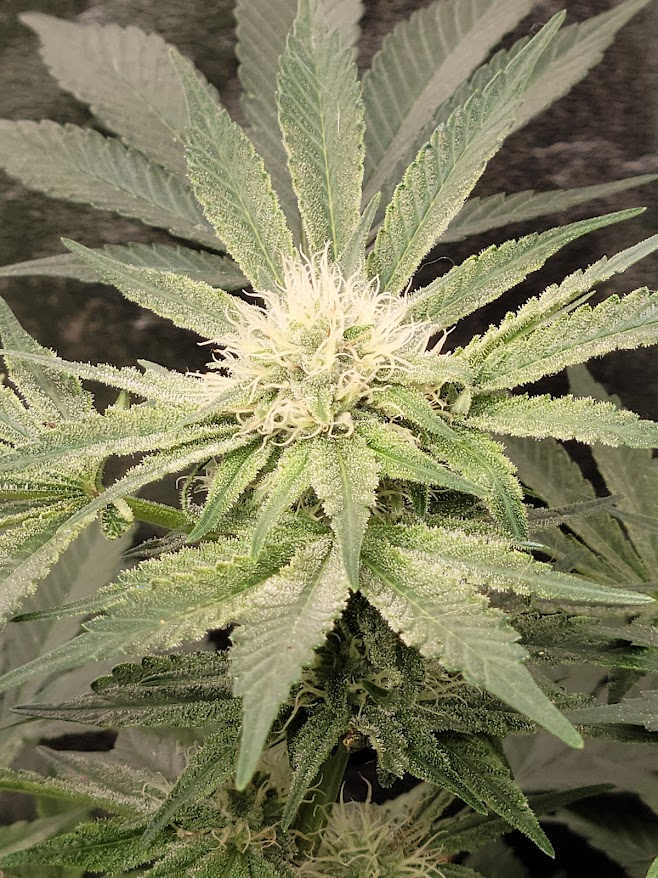 Lemon Drop Cookies day 22 of flower. Look how far the trichomes are spreading on the leaves. I have 2 more LDC females down in my Veg/Auto room in bigger containers. I might keep one as a mother for pulling clones. They are just getting back on their feet, after my brief aphid infestation. I am already looking forward to the other Dark Horse genetics that I have. Brazilian Bombshell (Strawberry Banana x Cherry Pie) x (Lemon Skunk x Alien Kush F2)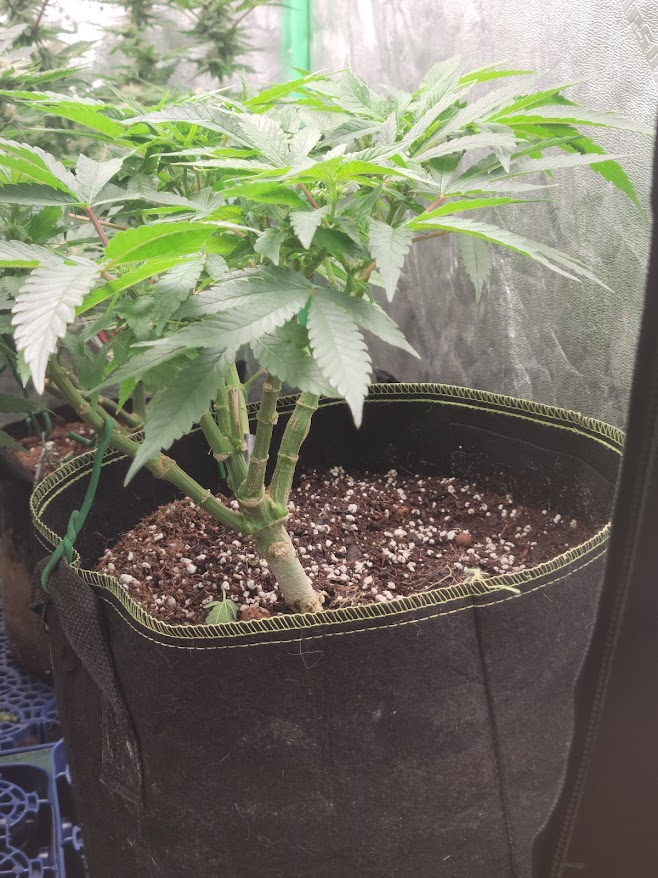 As you can see this LDC has just started to flower. She has a great frame and a flat canopy of fresh growth and 5 gallons of root space. Aphids did a number on her but i am growing her out anyway. Should still produce some nice smoke.

Big Mack F2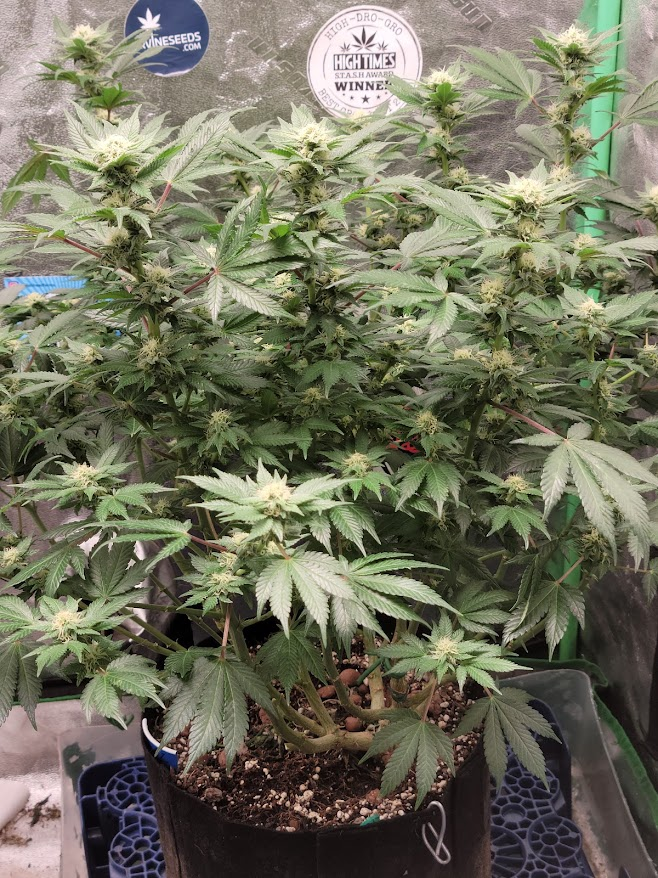 For those who haven't seen a monster-cropped cannabis plant. The Big Mack above is a great example of a monster-cropped plant. There is explosive growth and unruly branching during the re-vegging phase. Giving the grower a canvas to train and build a power house.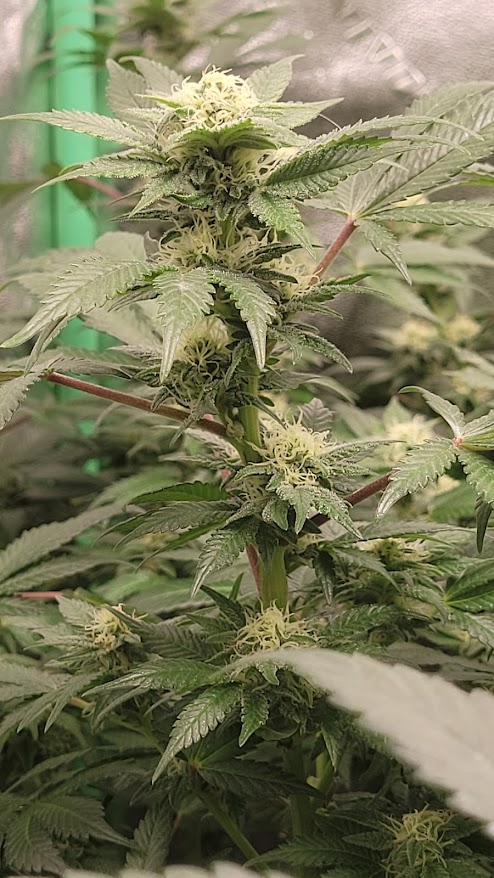 I just can't get rid of the WPM on the BM. But I seem to be controling it with lactobacillus mixed with Green Cleaner. The lactobacillus seems to be working as a preventative.
I am on the fence as to feeding methods for growing in coco coir. I see alot of guys bottom feeding. I have tried it but started to get worried about lockout. So I raised them all so they can drain to waste. When I ran a low EC feed through, the outflow was like 3500 ppm. Oh yea.... the BM clone is top fed but I left her in her tray. The only benefit I can see from bottom feeding would be money saved on fertilizer. I would love to hear from you if you have experience with bottom-feeding or not. The reason I chose to leave the BM in its waste feed is that I have been working this line for a bit now, so I am comfortable with its needs.
Have a great week !
---
---