Spaghetti Bliss or is it a Nightmare?
I hit the hooks as the light turned red - well - I wanted a picture of this one when I saw it from a block away.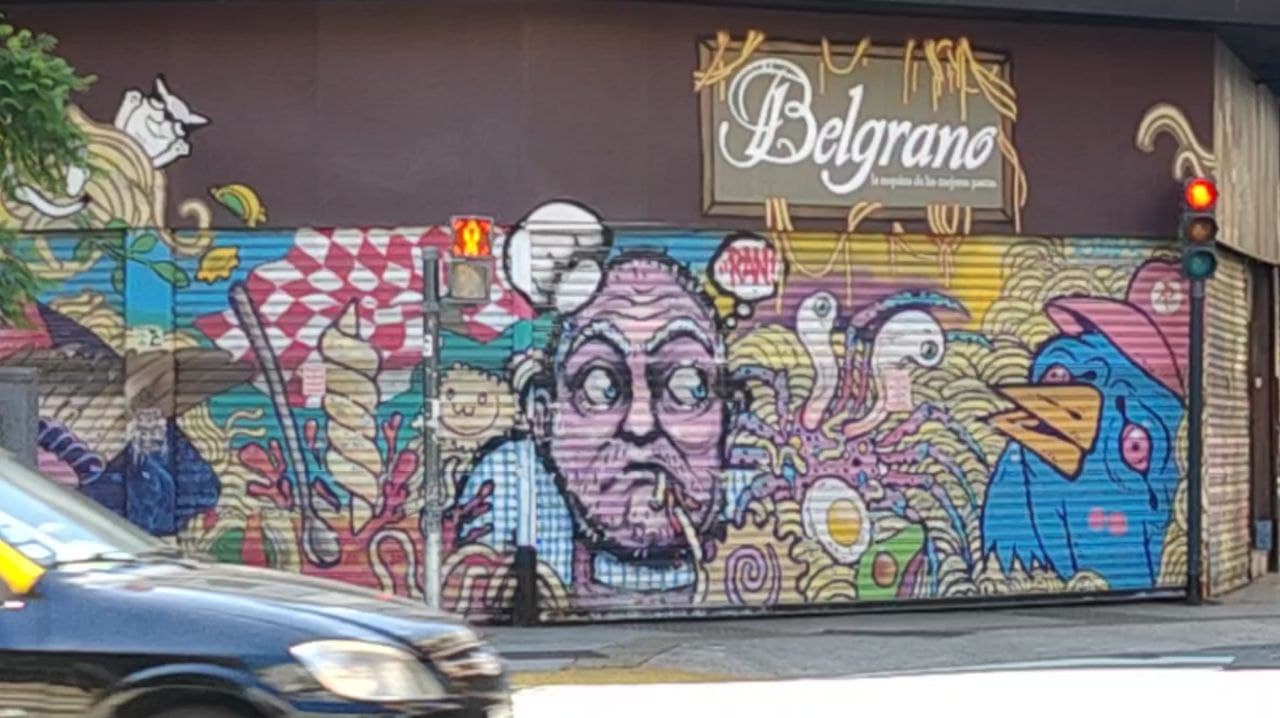 I think we are looking at a possible spaghetti monster in the midst of a nightmare episode. Please ignore the totally backed Twitter bird on the right. It is just trying to reason with Mr Crabs, who is a bit tripped out.
I was lucky to get it across five lanes of traffic. I would not be able to fit it all in if I had shot it from the sidewalk. Sunday mornings are great for shooting art because everything is closed down - this was easier, being Christmas day!
---
---