MEINE NEUEN SAMEN!! UND EINE SPECIAL EDITIONS BOX
SO NUN SIND ENDLICH MEINE LANG ERWARTETEN SAMEN AUS DER ZAMNESIA SAMENBANK.
DESWEITEREN HABE ICH EINE SPECIAL BOX MIT 5 SAMEN DER BESONDEREN ART.
HIER DIE BOX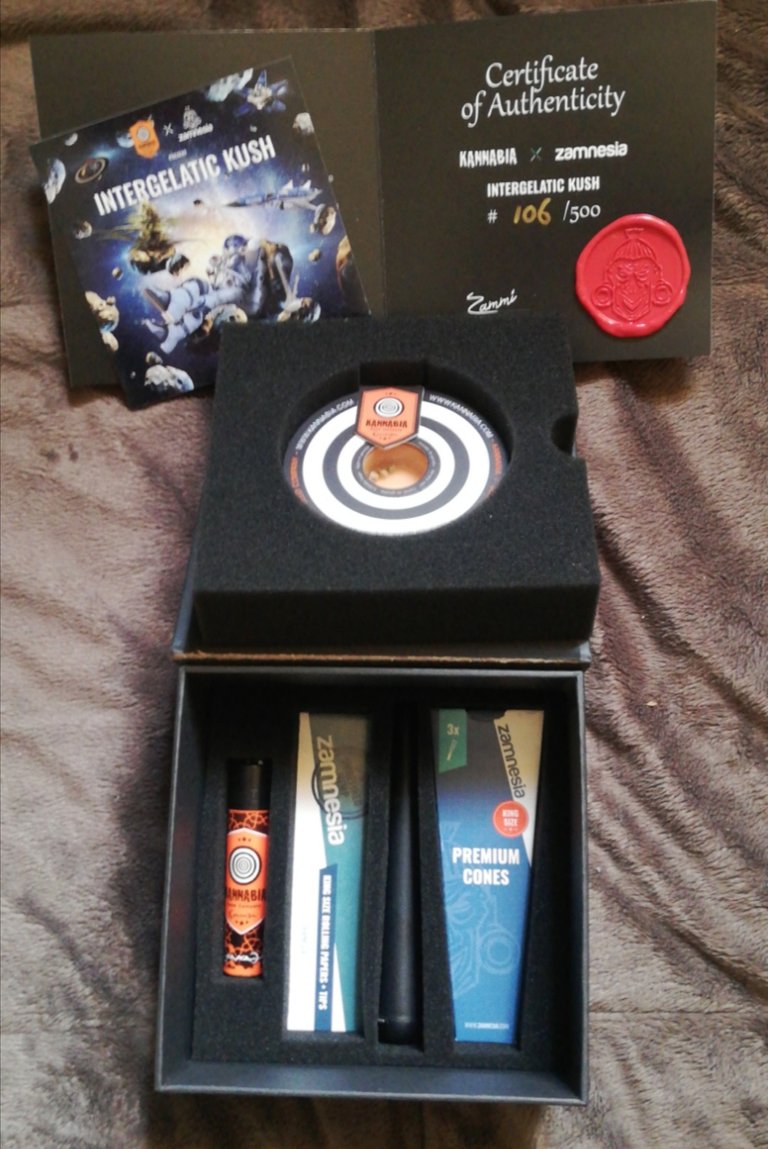 INTERGELATIC KUSH (KANNABIA X ZAMNESIA) FEMINIZED
Intergelatic Kush is all about balance. Melding earthy OG Kush with sweet Gelato makes for a wholesome smoke that simultaneously satisfies your sweet tooth and your savoury desires. With effects to match, it's a versatile smoke suitable for many occasions, and lends itself to regular smoking. With only 500 seed packs available, get this exclusive collab between Kannabia x Zamnesia while you can!
ZAMNESIA X KANNABIA - INTERGELATIC KUSH: BALANCED TO PERFECTION
Get your hands on this exclusive collaboration between Zamnesia and Kannabia! With only 500 seed packs available (5 seeds per pack), you've limited opportunity to grab yourself some Intergelatic Kush! A name like this is surely tough to live up to, yet this strain manages it. A vigorous hybrid, it leans just toward indica dominance with 55% indica genetics compared to 45% sativa. This makes for a balanced strain all the way through, from cultivation to smoking.
Intergelatic Kush brings together genetics from two well-loved, and tested, strains: OG Kush x Gelato. Both of these cultivars have gone on to lend their genetics to countless others. Why? Because they tick almost every box. The classic traits of OG Kush fuse with the slightly more vibrant ones of Gelato, making for a well-rounded and invigorating plant with a respectable THC level and massive yields.
GROWING INTERGELATIC KUSH
Thanks to its robust genetics, Intergelatic Kush grows reliably indoors and out, and can tolerate a range of conditions. Following a flowering period of 8–9 weeks, you can expect up to 500g/m² from these plants indoors. Outdoors, it will be ready to harvest at the beginning of October. Intergelatic Kush tops out at a medium height, making it suitable for the majority of grow spaces. Expect some bushy, outward growth, which is where you'll find those dense nuggests dangling! This characteristic makes it a prime candidate for LST, topping, and pruning methods.
AROMA, FLAVOUR, AND EFFECT OF INTERGELATIC KUSH
And what's it like to smoke? The earthy, kushy undertones mingle with the sweeter notes of Gelato, making for a smoke that is both wholesome and just a little moreish. The Kush reigns it in so it never gets sickeningly sweet. These flavours and aromas perfectly complement the effects, which are moderate and balanced. Thanks to this, Intergelatic Kush can be smoked during the day, evening, and night—or whenever you're seeking a little buzz and some gentle relaxation. This strain is no show-off, but it does its thing perfectly.
WHAT'S IN THE BOX?
If that's not enough, we thought we'd throw in some gifts for you too. Included with these packs are:
Premium box for ultimate protection
5 Intergelatic Kush feminized cannabis seeds
Certificate of authenticity, each with its own unique number
Saverette
Kannabia Clipper Lighter
Zamnesia Rolling Papers with Tips
Zamnesia Premium Cones (3-pack)
INTERGELATIC KUSH (KANNABIA X ZAMNESIA) FEMINIZED DATA SHEETBrandKannabia, Zamnesia SeedsGenetics55% Indica / 45% SativaParentsOG Kush x GelatoFlowering Time8-9 weeksTHCHighCBDLowYield (Indoor)450-500 gr/m²Yield (Outdoor)HighHeight (Indoor)MediumHeight (Outdoor)MediumAvailable asFeminized seedsFlowering TypePhotoperiod
DESWEITEREN HABE ICH FOLGENDE SAMEN EINGEKAUFT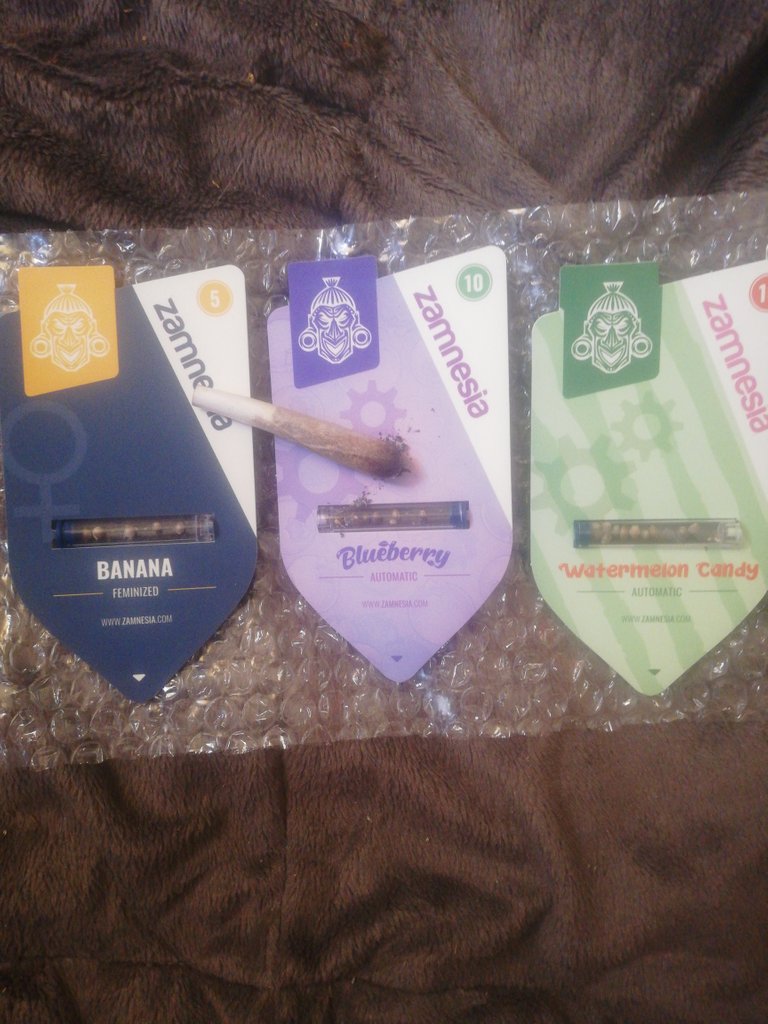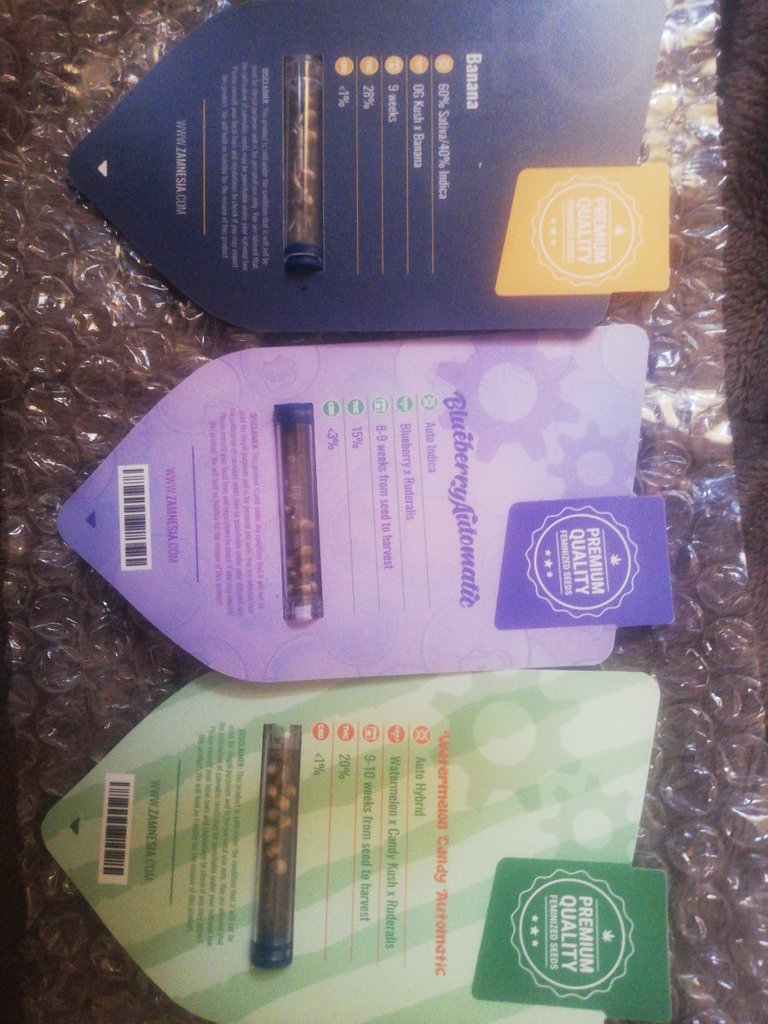 ES SIND PREMIUMSAMEN SOWIE HATT JEDE DIESER PFLANZE EINEN PREIS BEI EINER AUSZEICHNUNG GEWONNEN.
ICH FREUE MICH JETZT SCHON EUCH MEINE #WEED SORTEN FERTIG ANGEBAUT UND GETROCKNET ZU PRÄSENTIEREN.
FOLGT MIR DOCH EINFACH UND VOTET NATÜRLICH BITTE VIEL FÜR MICH!!
DIE SPECIAL BOX WÜRDE ICH GERNE JEMANDEN VERKAUFEN ODER ZUM ANBAUEN SENDEN!
ICH WERDE EUCH REGELMÄßIG AUF DEN LAUFENDEN MIT MEINEM ANBAU HALTEN
BIS BALD EUER WEED GÄRTNER
HIER SIND WEITERE INFOS DER SAMEN
BANANA OG KUSH
9 WOCHEN BIS ZUR ERNTE
28% THC GEHALT
1% CBD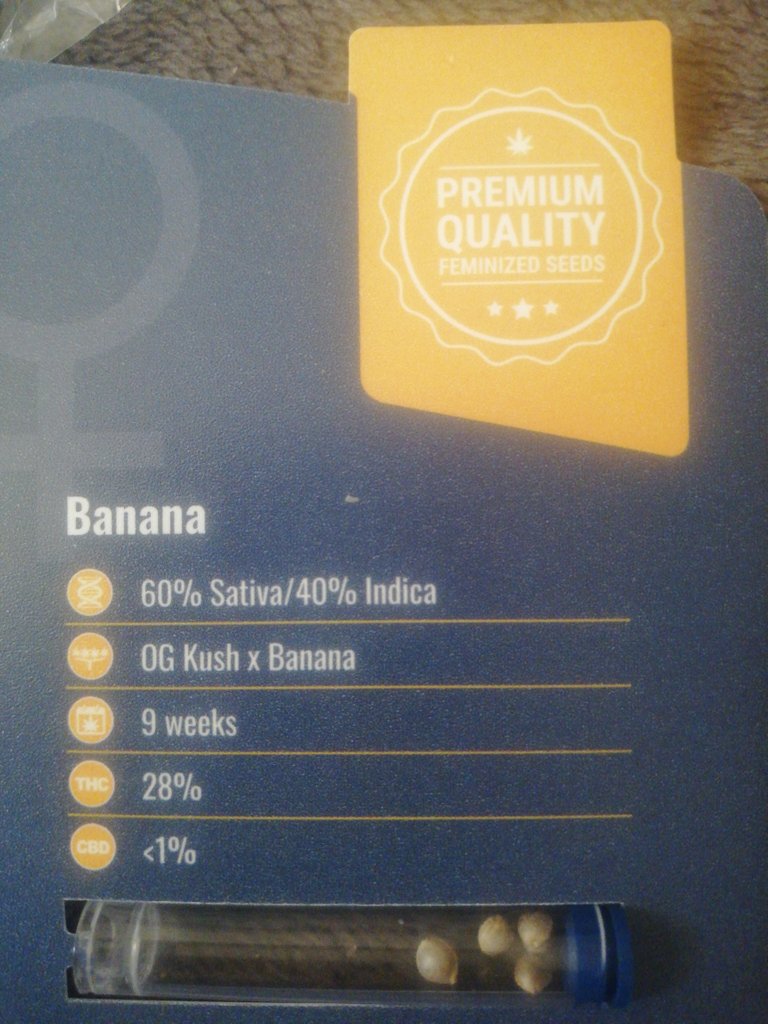 BLAUBEEREN
AUTO INDICA
BLUEBERRY X RUDERALIS
8-9WOCHEN VON SAMEN BIS ZUR ERNTE
15% THC GEHALT
3% CBD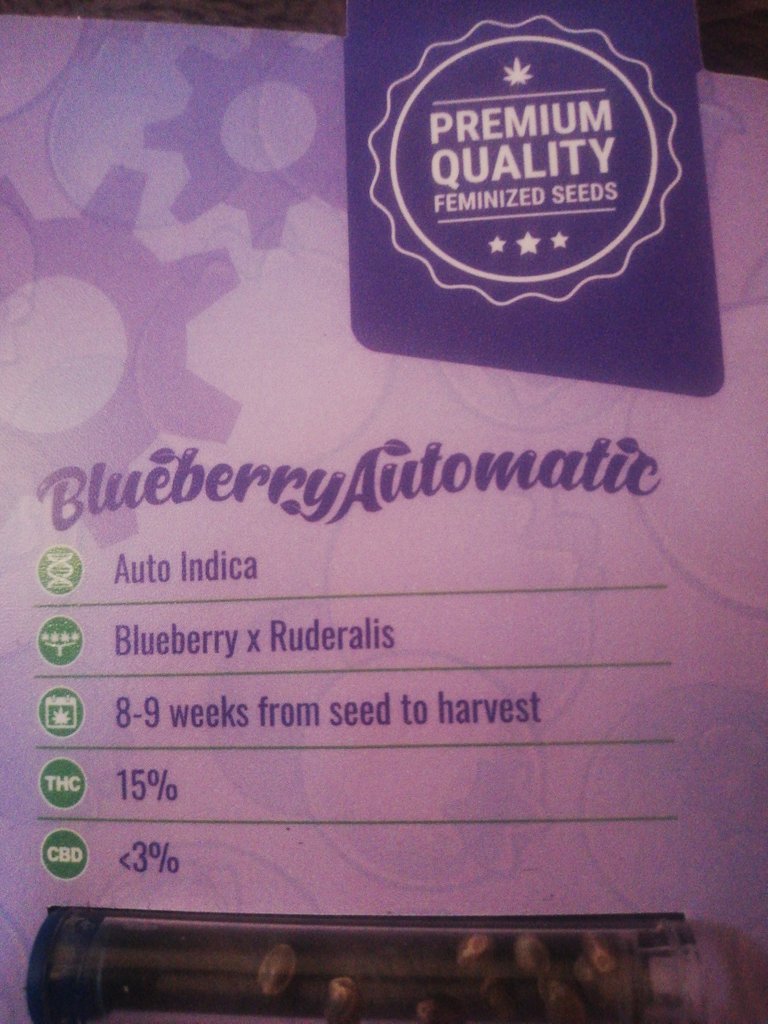 UND JETZT KOMMT MEIN FAVORIT SAMEN
WASSERMELONEN CANDY
AUTO HYBRID
WATERMELON X CANDYKUSH X RUDERALIS
9-10 WOCHEN VON SAMEN BIS ERNTE
20%THC GEHALT
1%CBD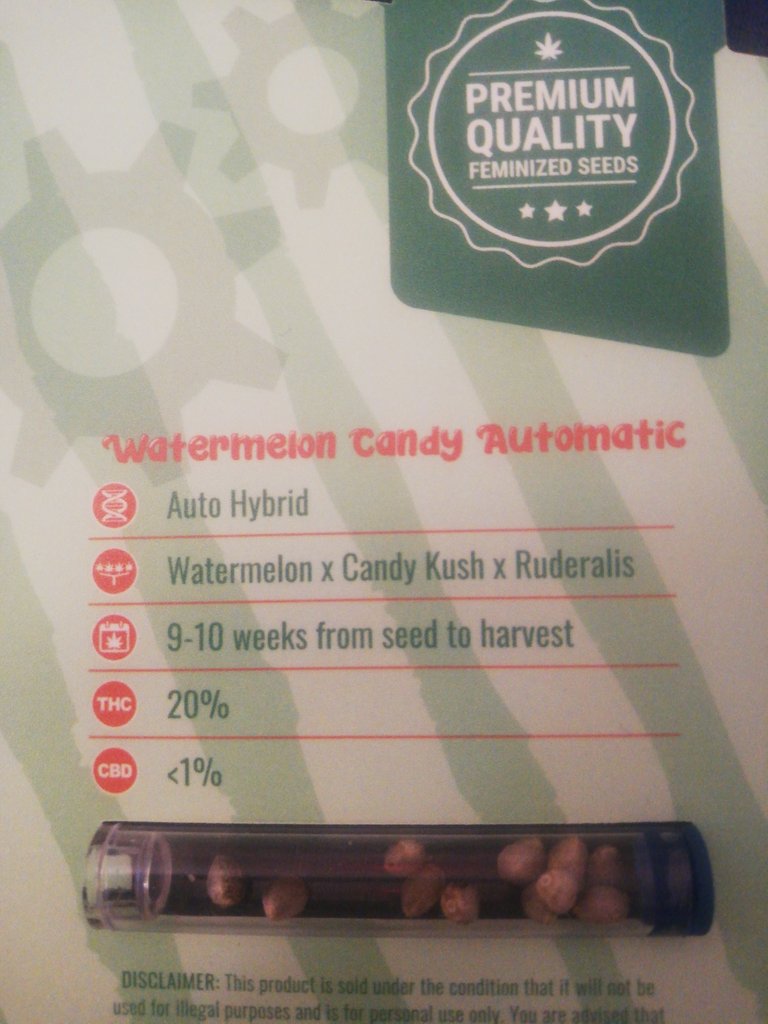 @WEEDCASH HERE MEINE NEUEN SORTEN EVENTUELL KANN MANN GEMEINSAM EINE RUNDE SMOKING
---
---