HORNY GOATS AND WEED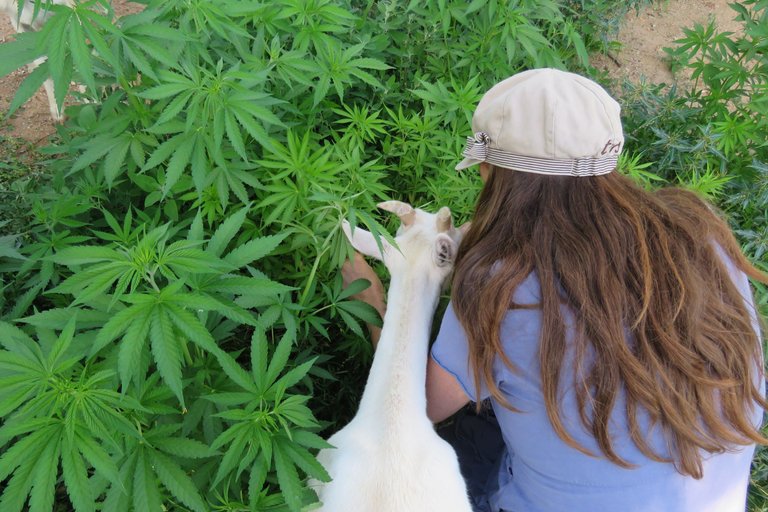 "There is no easy way to say this" my husband said; "Merar is dead". I stared at him. I would not cry. "I'm sorry Love. The neighbour drove over him" Just that morning I had cuddled him. Only a couple weeks old and already frolicking all over the place, head butting the bigger and very tolerant goats. Losing animals is the part of homesteading that I hate. But sudden death, especially of a strong baby, is unbearable. I try not to get attached to the animals we give away - but I had decided he was a keeper. There was something about this fiesty little kid that all of us loved. The children are still asking me why he is gone. How do I explain, that, after a decade of walking our goats to the fields and back, morning and evening, one of the neighbours would still not keep his eyes on the road as he drove the farm road passed our home. Are a batch of bouncing white goats and their human so hard to see?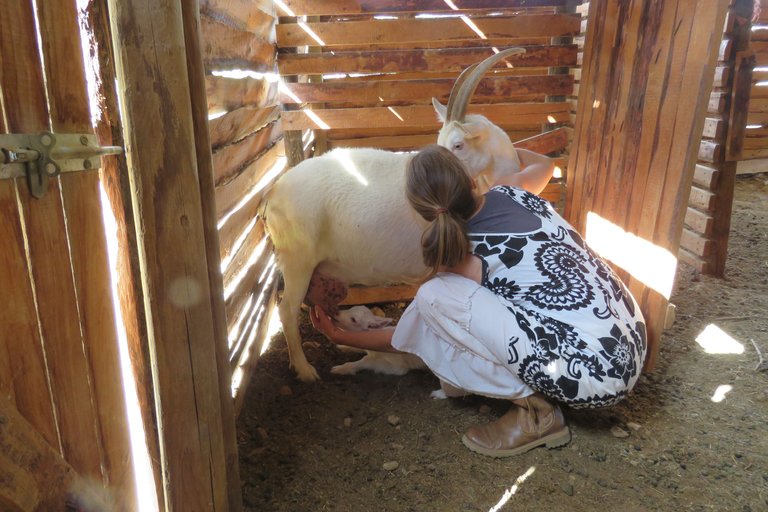 Rescue is my go-to calming treatment for humans and animals in traumatic situations. Merar's mother Shabta seemed surprisingly calm. Unlike me whose eyes kept leeking. I couldn't understand it. There's a batch of weeds that have self seeded all over the goats sleeping area. Someone has been munching on the tender lambs quarter and cannabis. Then the next morning when I took the goats to go to the field Shabta ran out. Bellowing up and down the field. The last time she had seen her baby he was frolicking behind her out of the field. She obviously thought she'd forgotten him there and was calling for him. An animals grief is a terrible thing.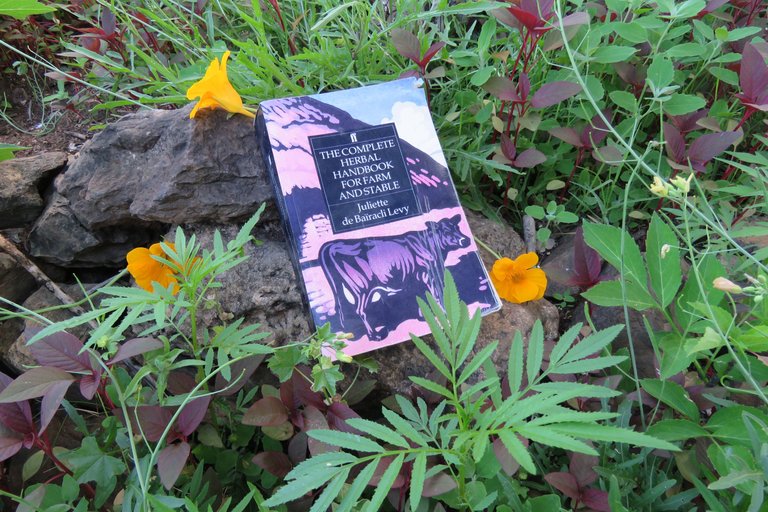 With the wonderful rains the valley is a picture. Of course we have a bumper crop of weeds too! I'm trying to decide what to do with everything. We're eating huge salads of weeds, topped with my goats milk feta and our latest batch of olives. We have various herbal salts to flavour our meals.
There are bunches of various weeds - tame and otherwise - drying. I've stripped my wild garlic to dose all the animals drinking water.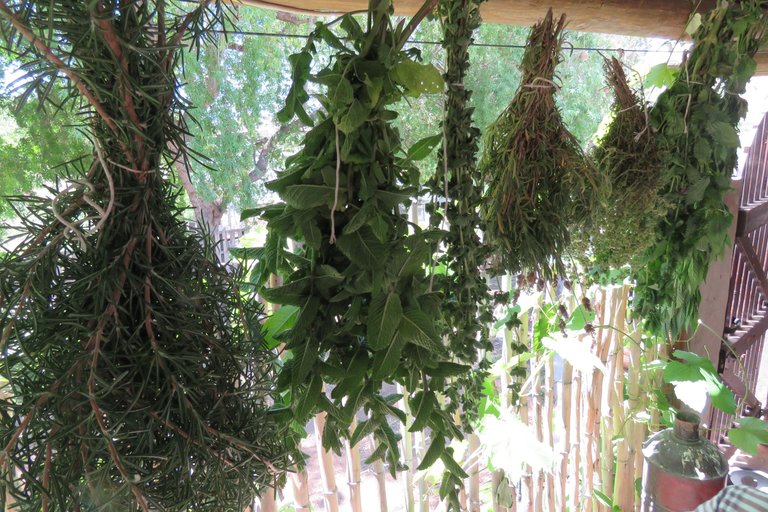 It is incredible how animals will self medicate. If exposed to the various medicinal and nutritious plants my goats and chickens always forage according to their needs. Not just their palates.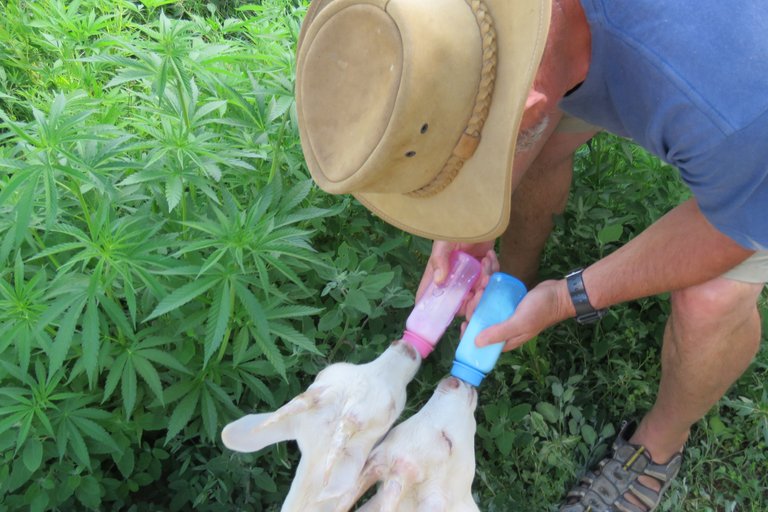 For now I will use my homeopathic Rescue while I ponder why. Why? Life is a curious thing. So fragile. And yet we take for granted it will remain the same. Unchanging. Untouched by the horror of loss. Who would've thought during those morning cuddles that the life of a beloved little kid would be snuffed out by that evening. Goodbye sweet little Merar.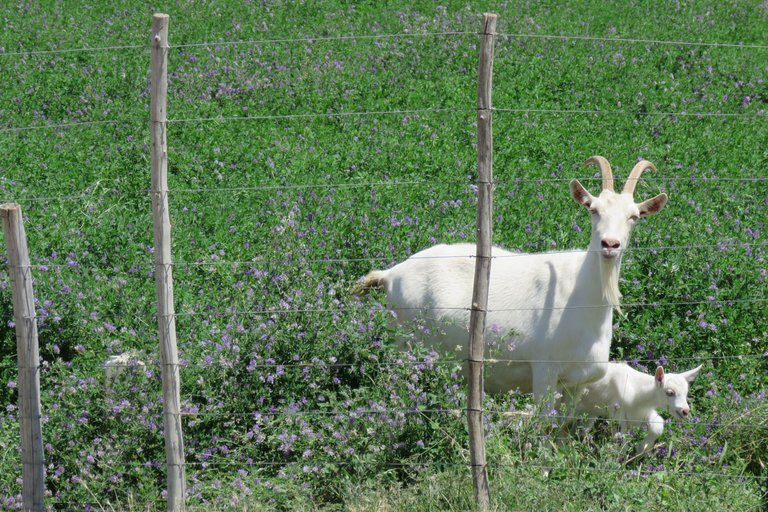 ---
---