Humble Winter Grow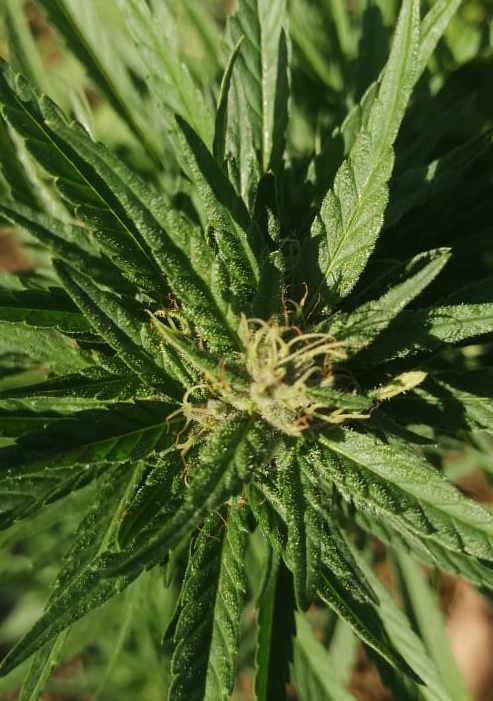 This is just one of a few THC plants that I brought back from Durban with me, after arriving here, I had them planted out in some of the garden beds outdoors - and allowed them to go into flower.
You see these were cloned and kept under lights while in Durban, and once I decided that it was time to come back to the farm, I was given a few varieties as a parting gift by my friend who grew them.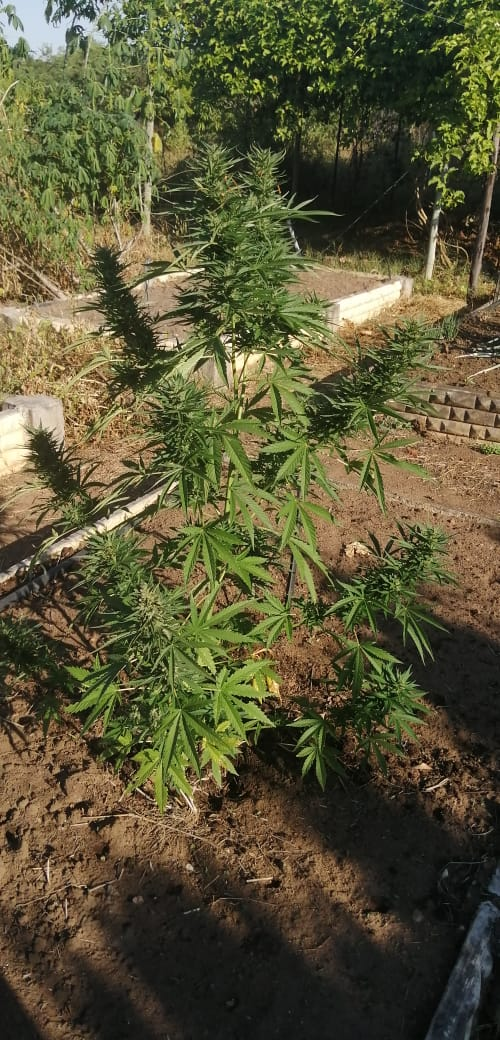 Sadly some of the plants did not survive the long journey home, and of the ones that did survive the trip, some perished once here due to the drastic climate change. I did however manage to pull some of these high end specimens through, and once acclimatized I had them planted out in the gardens. Every plant had a clearly written name-tag inside the planting bag, however moving back meant that I had a lot on my plate and with my hands overly full with various other projects, I delegated the planting of these clones out to my farm help, who managed to neglect placing the name tags with the plants for later identification.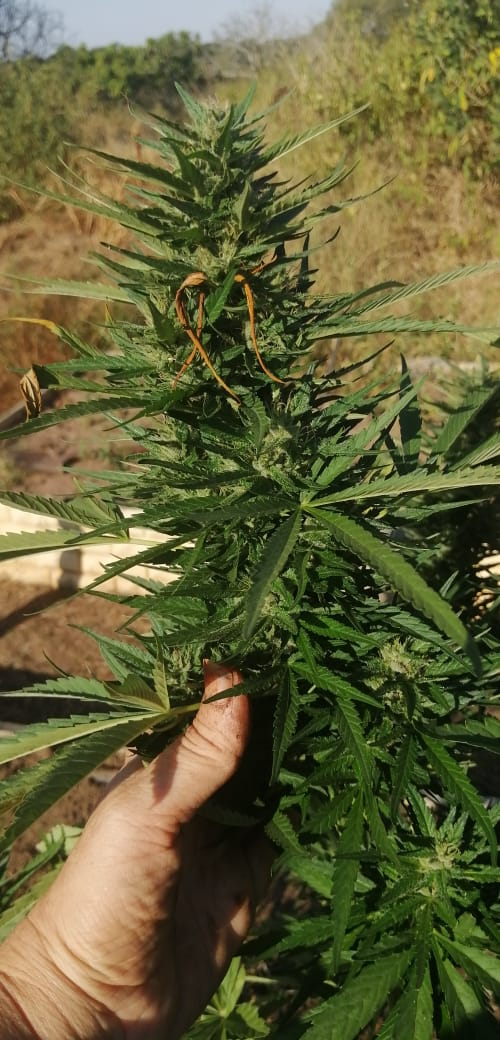 So I regret to say that I have absolutely no clue as to which strain this is, and I am hardly educated enough on all the new and upcoming strains to even take a stab in the dark at a semi educated guess.
All I do know is that this is not a bad grow for a natural outdoor as we are heading into winter - the heads look very nice and full so far and the triclomes are already abundantly visible over the forming head.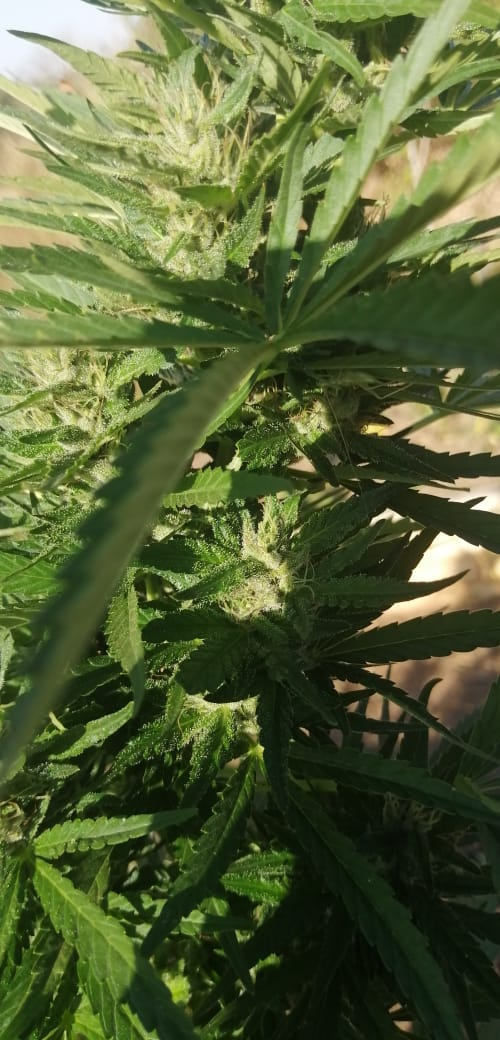 All and all, this really looks like a very nice healthy specimen, its almost a shame knowing that I wont be smoking this plant - not because I don't want to, but simply because weed honestly does not work well with me.
I can however from this plant, as well as a few others around the garden, harvest enough to do some oil extractions that I can use to make other items, such as skin products or edibles to sell at the local market in a under the table kinda way...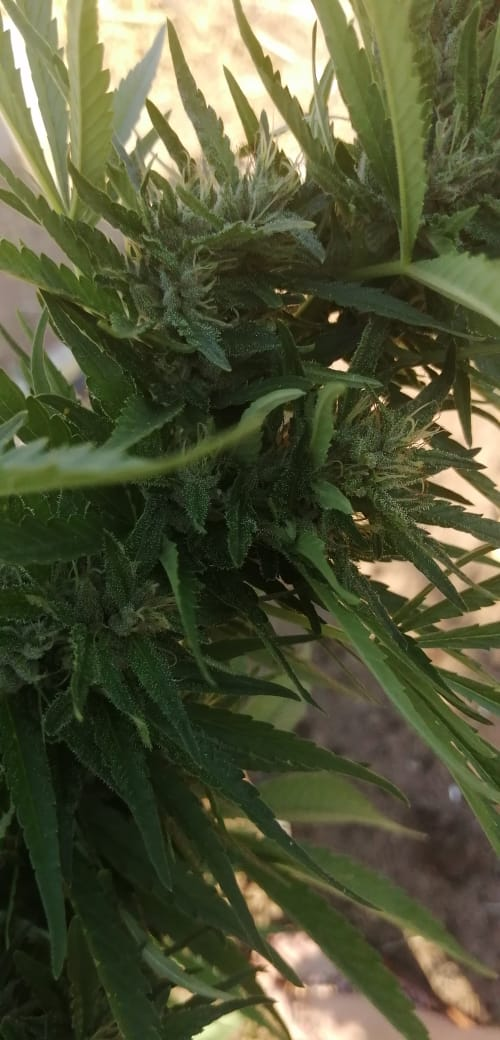 ---
---