Van Hunks Festival - 30 Jan 2022
Van Hunks Smoke-Off - 30 Jan 2022
The Van Hunks Smoke-Off is a monthly 420-friendly festival and BBQ competition which we launched last year. Due to the additional lockdown restrictions imposed when Omicron reared its mug, we had to skip December's festival... but South Africa now has 0 restrictions (on events, gatherings & booze etc. anyway)... so it's with GREAT JOY that we can confirm our first festival for 2022 is a go!!!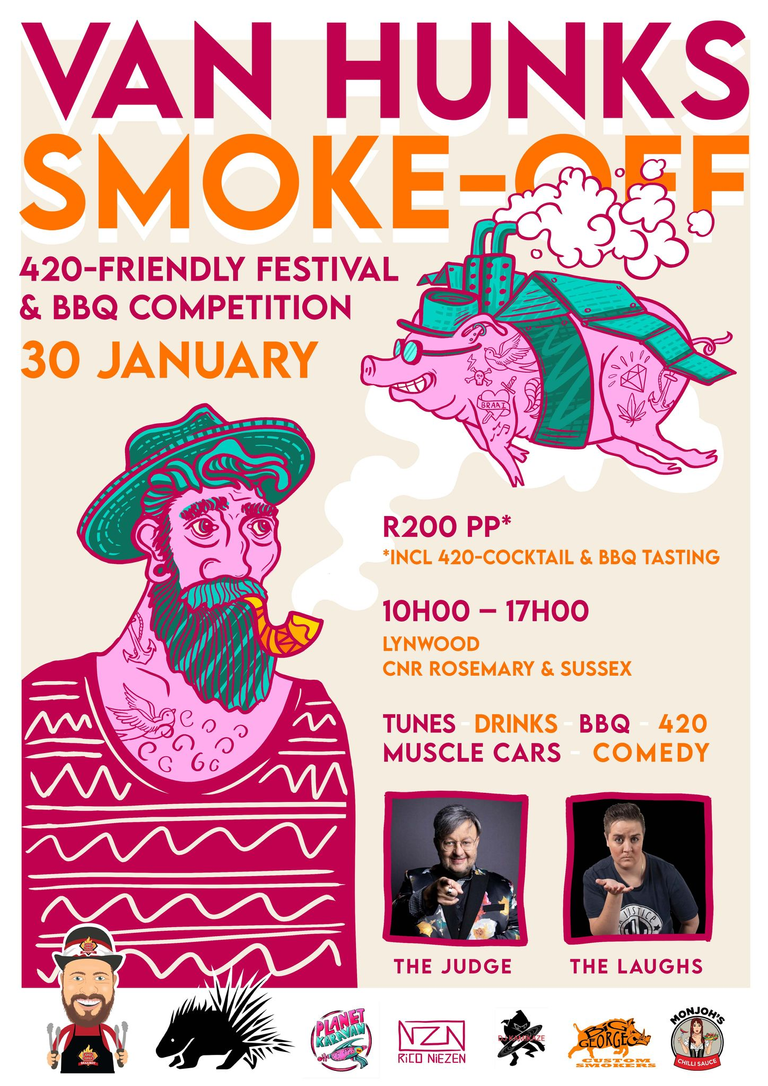 Your ticket ( https://qkt.io/VH-30Jan ) includes a token for a free 420-cocktail & BBQ tasting cooked by competing BBQ Teams.
Limit 1 per person... we strongly advise that you don't have more than 1 free cocktail 😉
🍻🥂🍻🥃🍻
Yes... there's a Cash Bar (no outside food or drinks allowed)
🍻🥂🍻🥃🍻
@BraaiBoy's Famous Pulled Pork Burgers & CheeseDogs will be available to cure the serious munchies as well as a few other friends vending their wares...
💰💳 Cash & Cards Accepted 💳💰
Please remember:

This is a 420-friendly event, and by purchasing a ticket you consent to allowing other adults to be smoking around you.
Roll up, Roll up!

img source: giphy
Get your tickets here: https://qkt.io/VH-30Jan
Some pics from the last event
Check out the full gallery on @liketu : https://liketu.com/@braaiboy/trying-out-like-tu-as-a-gallery-for-event-images
Event details & updates available here: https://www.facebook.com/events/294412246056656
---
---