Out of Weed
So.... this morning has been an issue. Being out of my green amigo. Has dampened my day. I woke this morning to my surprise of no weed. As, I scurried around trying to find my secret stash i see nothing. A panic starts to set in as i try an retrace my steps from the previous day and wonder if I dropped, misplaced, or just smoked it all.
As the morning turns into afternoon I still haven't burned one, and im being to become irritated. Irritated at not remembering where i placed it, upset that I all my normal stash spots are empty. Just plain ol' not content.
At this point im like screw and I decide to ask my brothers to hook it up. To my dismay those asses weren't answering me. At this point not only am I upset with my self for misplacing my herb but now im annoyed cause neither one of my brothers are answering me. Im basically stuck between no weed and a shitty place. Low on funds and a bit cranky im starting to wonder how I can get a bowl or four. Hehe.
Knowing that I have a drive to make in less than 24 hours so I can head back up to Oregon. So, I may surround my self with my little green friends. I made the only decision i could, I decided to take my 80lb lab and my brother 120lb rottweiler for a walk. I will tell you this walking two strong dogs was blissful. Being with them distracted me from obsessing that I was out. A couple of hours pass by and im rounding the corner back I noticed a face that I had not seen in awhile. My cousin Steve came by to visit me. MAN was I happy to see him. Cause my cousin Steve always has some bomb ass weed. As we begin our conversations I put the dog back in the yard and lock it up. Steve busts out a blueberry muffins blunt. Shoot I was happy than stoner getting pizza. As we burned down the blunt my brothers were coming up the road.
As I stood there enjoying the conversation with my cousins and brothers I can't help but replaying the day and ask myself where in the FUCK is MY WEED!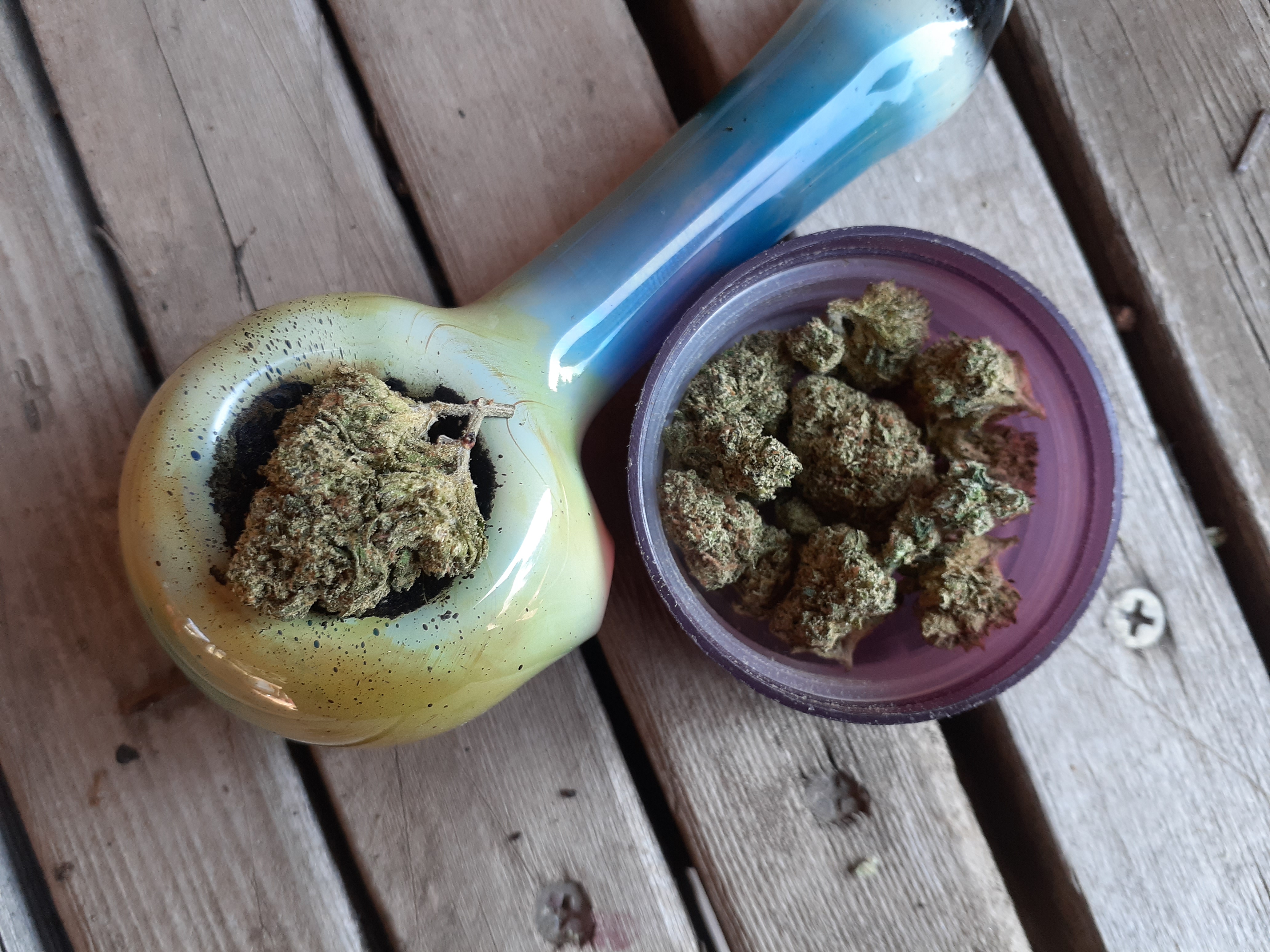 ---
Posted via weedcash.network
---
---