40 DAYS IN BAHIA, BRASIL! 🌞


40 DAYS IN BAHIA, BRASIL! 🌞
CARAÍVA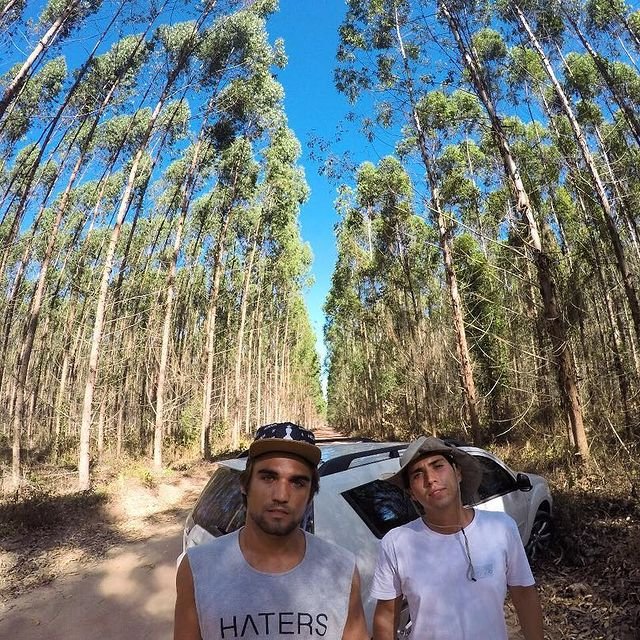 Hello travelers! I'm BoelterMc and is starting another travel blog. Today I came to tell the story of the trip that lasted 40 days. We definitely took the car and traveled from Rio de Janeiro to Bahia. We start with Vítoria, then Caraíva, Itacaré, Moreré, and Chapada Diamantina.
Olá viajantes! Eu sou BoelterMc e está começando mais um blog de viagem. Hoje vim contar a história da viagem que durou 40 dias. Definitivamente pegamos o carro e viajamos do Rio de Janeiro até a Bahia. Começamos por Vítoria, depois Caraíva, Itacaré, Moreré, e Chapada Diamantina.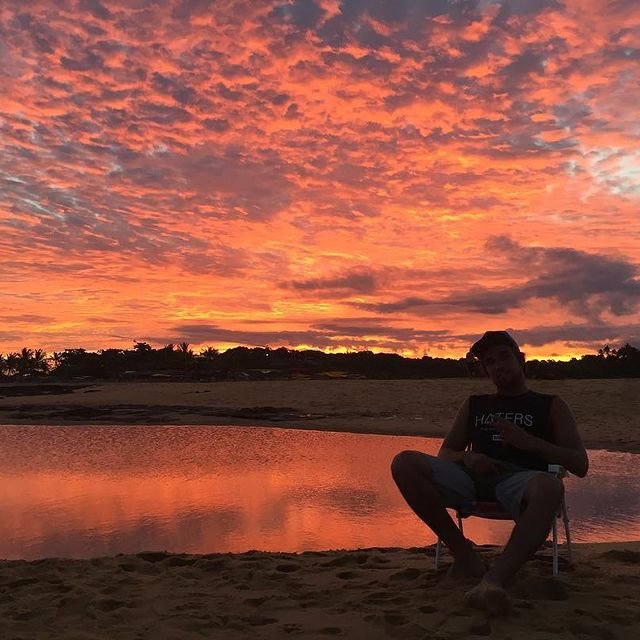 We left Rio on December 24th and our main goal was to spend the new year in Caraíva and go to Chapada Diamantina for an incredible 6-day trekking in the Forest. And so it was done. We stayed 7 days in Caraíva. My New Year's Eve was wonderful. This photo was on December 31, 2017. I was too crazy about LSD. It was amazing! Look at this sunset!
Saímos do Rio dia 24 de Dezembro e nosso objetivo principal era passar o ano novo em Caraíva e ir até a Chapada Diamantina para um incrível trekking de 6 dias na Floresta. E assim foi feito. Ficamos 7 dias em Caraíva. Meu réveillon foi maravilhoso. Essa foto foi dia 31 de dezembro de 2017. Eu estava muito doido de LSD. Foi incrível! Olha esse por do sol!
(Unsupported https://odysee.com/$/embed/mergulho-satu/198635b8957ff8dcbb0e66ee9c25e38e6d37a8a5?r=9g7XKbXBCkQjKjjaFtHoFcqRBZUe142V)

ITACARÉ AND BOIPEBA ISLAND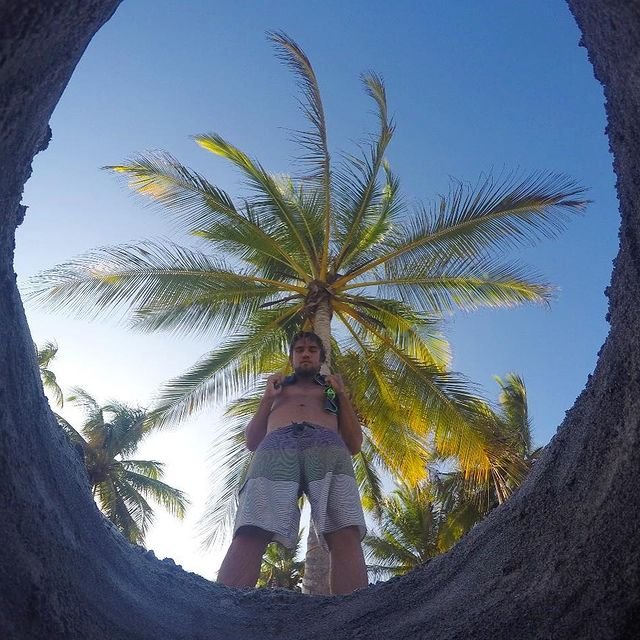 ITACARÉ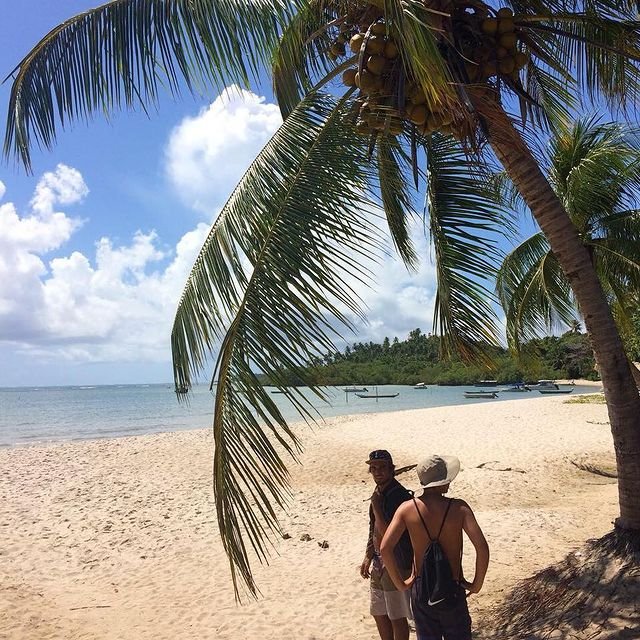 MORERÉ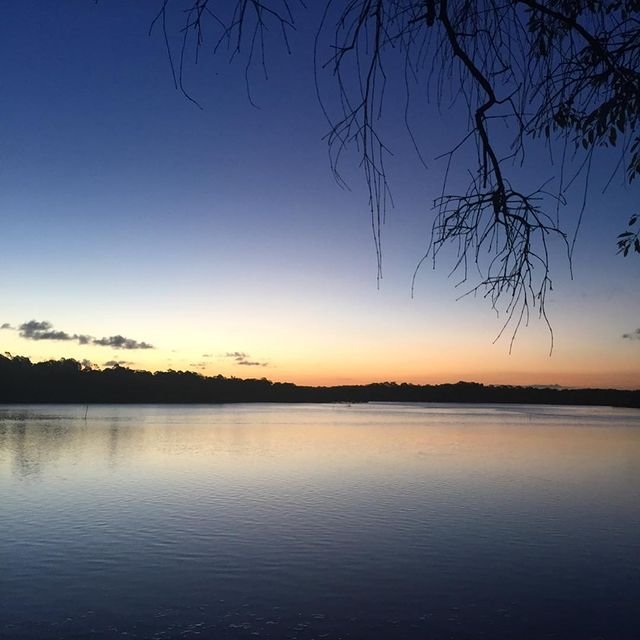 PONTA DE CASTELHANOS - ILHA DE BOIPEBA
I'd really like to show you more details. But at that moment I only had one iphone. There weren't many places to charge the phone. And over time I've been losing a lot of files. These three photos above were many trails, roads, beaches, mangroves, marijuana and adventure. We were lost in the mangrove for three hours. We went out in a coral with seahorse and other amazing animals and found the best food in the only tent of Castelhanos.
Eu realmente gostaria de mostrar mais detalhes. Mas naquele momento eu só tinha um iphone. Não havia muitos lugares para carregar o celular. E com o tempo fui perdendo muitos arquivos. Essas três fotos acimas foram muitas trilhas, estradas, praias, manguezais, maconha e aventura. Ficamos perdidos no manguezal por 3 horas. Saimos em um coral com cavalo marinho e outros animais incríveis e encontramos a melhor comida na única tenda de Castelhanos.

CACHOEIRA DA FUMAÇA
THE SECOND LARGEST IN BRAZIL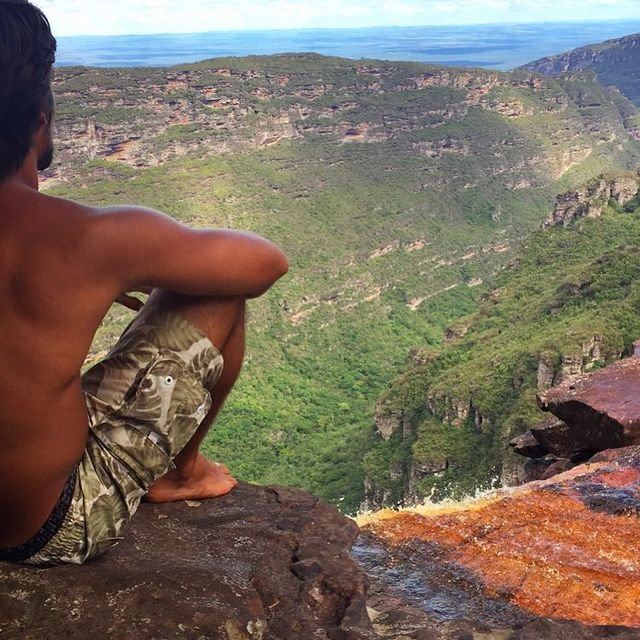 WATERFALL MOUTH
(Unsupported https://odysee.com/$/embed/2-CACHU-FUMA%C3%87A/ab80d3ac5a6d6ef511b7a8b30dde48d5e6cab216?r=9g7XKbXBCkQjKjjaFtHoFcqRBZUe142V)
The Waterfall of Smoke is called so because of its water that is lost in the air during the fall, as if it were even a smoke. Can you imagine how wonderful that is? I think this place in the picture is forbidden. But my friends and I went and observed the immensity of nature. The Fumaça is one of the postcards of the Chapada Diamantina. Where soon after arrival we set off for a 6 day trekking in the Pati Valley.
A Cachoeira da Fumaça é chamada assim por conta da sua água que se perde no ar durante a queda, como se fosse mesmo uma fumaça. Consegue imaginar o quão maravilhoso é isso? Eu acho que esse lugar da foto é proibido. Mas eu e meus amigos fomos e observamos a imensidão da natureza. A fumaça é um dos cartões postais da Chapada Diamante. Onde logo após a chegada partimos para um trekking de 6 dias no Vale do Pati.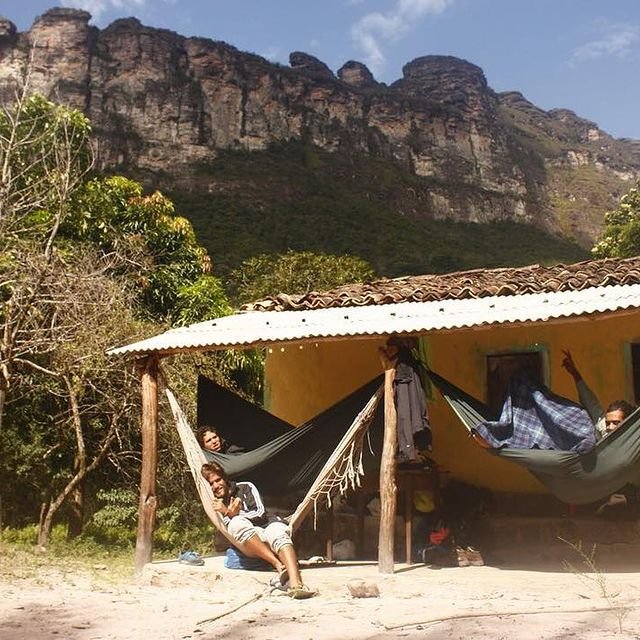 We spent six days walking around Vale do Pati. And it's amazing. Lots of animals. Lots of shooting stars and breathtaking landscapes. Lots of waterfalls. Lots of rivers. After these holidays it was difficult to return to work in the city. I met many people, cultures, food, and the famous DMT on this trip. Somehow my life has changed and I invite you all to know Bahia in Brasil. I hope you have a good week! Positive energies! Peace in the world!
Ficamos 6 dias andando pelo Vale do Pati. E é incrível. Muitos animais. Muitas estrelas cadentes e paisagens de tirar o fôlego. Muitas cachoeiras. Muitos rios. Depois dessas férias foi difícil voltar a trabalhar na cidade. Eu conheci muitas pessoas, culturas, comidas, e o famoso DMT neste viagem. De alguma forma minha vida mudou e eu convido todos vocês a conhecerem a Bahia no Brasil. Espero que vocês tenham uma boa semana! Energias positivas! Paz no mundo!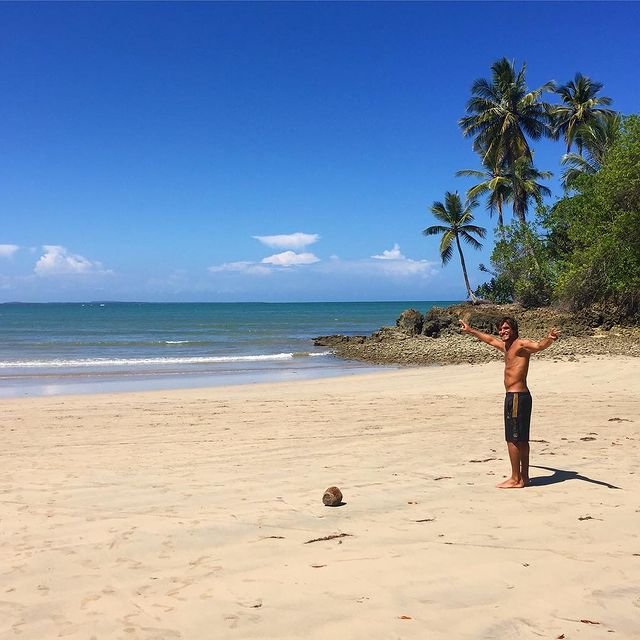 Boelter Mc
Welcome to the BoelterMc universe. I am a Rapper, Skateboarder, born and raised in Rio de Janeiro, Brasil. I love beaches, landscapes, nature and animals and you'll see that. Here I show my adventures with my family, my music, my vision of my country, my lifestyle in general. My goal in the hive is to make real connections. Meet interesting people and participate in good projects. About academic training I almost finished the entrepreneurship course at the Universidade Federal Fluminense (UFF) but I couldn't because I had a tour at Rap. Today my Studio is on the side of my bedroom and I am preparing my solo career and working on projects in the hive.
Did you like the content? Leave a love upvote! Do you have any ideas? Leave a comment. If you find this post interesting you can reblog if you want. Spread love, good vibes and follow the blog so you don't miss the news. Boelter hugs and kisses.


Have you voted for Stoken's proposal? No? Vote now! Stoken is coming true! I am happy! 🐝❤️
---
Join the Stoken/Skatehive Discord

---
What STOKEN plans to bring to Hive 🍯

Unique name, and meme-ified branding that will stand out above the hard to find Hive brand.

Real world events tied to web3 content creation.

Attracting non crypto content creators, into web 3.0

Exciting content to bring in non crypto audience.

Focus on onboarding large, existing communities i.e: Reddit skateboarding: 385k members, and Redbull: 10 million YouTube subscribers.

NFTs. Plans include real world utility, fund raising, and future gamification.
DTF ( Decentralized Token Fund )

Stoken DAO: Decentralized voting system to allow the community to sponsor athletes, content creators, influencers, and real world events.

A new token for you to earn for doing Hive stuff!

Possibility of future airdrop of governance tokens. 

---
---
---