Crypto Coinage-I Need Your Help To 'Splain Some Things...Help a Brother Out!
You gotta love the Hive Engine! I didn't even know about it until about 2-3 weeks ago (about the same time I learned what the proof of brain community was). I decided to stake all the coins...even though I had no clue as to what they were for...I've heard of Leo and I've seen Pizza and Beer passed in the comments on other people's posts, but I don't know what these coins are used for or how they're beneficial to me. So, this is a post to really reach out to you in the hive community, hoping you can spell out what some of these coins are.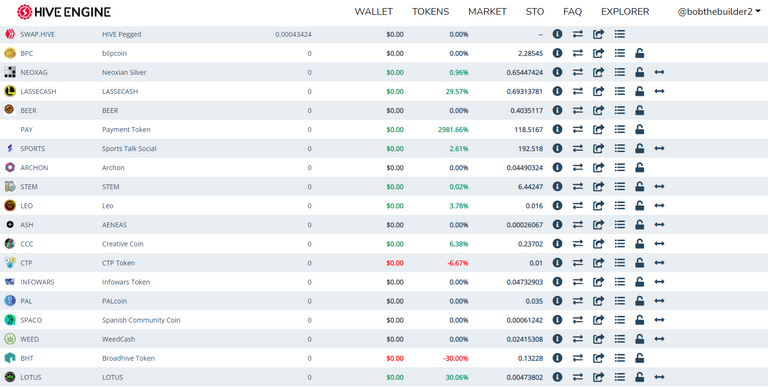 Swap.Hive - I know this is used for exchanging back to Hive in the engine. That's an easy one...as I understand it, it's a stablecoin for Hive on the exchange.
BPC - Never heard of it, but I've staked 2! :grin:
NEOXAG - I don't know what it is, but I have some almost every time I come to the engine...
The list goes on...Weed...I know what it is, not sure how it's useful. Leo-as I understand it, it's another UI like proofofbrain or ecency....
Anyone else willing to toss me some info? I figure this is easier than me spending hours researching each one and getting lost in the rabbit hole :wink:
Thanks in advance...This may prove helpful to others wondering the same thing.
(I did just find out if I hover over the info button, it has some info, like Beer tells me if I stake enough I can pass out beer to others...still don't know the benefit of that hahaha, but hey...it's crypto! lol )
---
Posted via proofofbrain.io
---
---