Pumpkin spice cannabis cookies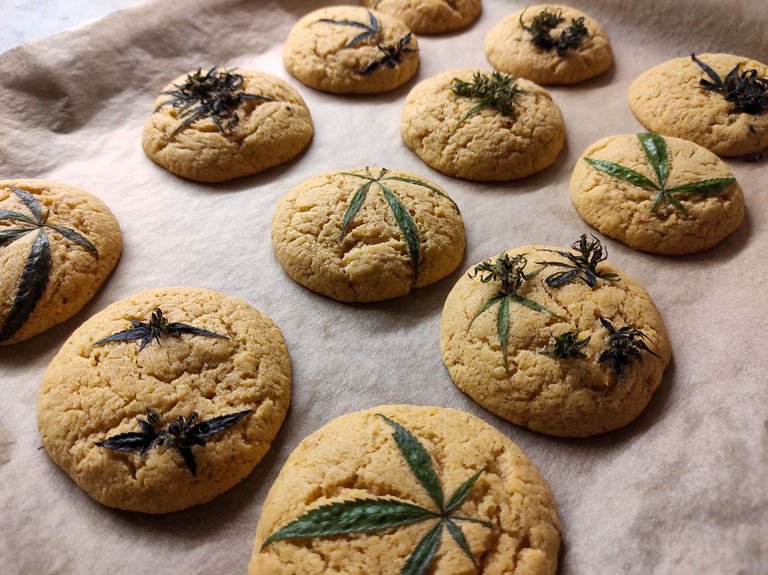 Ingredients:
190 g of all-purpose flour
1 teaspoon of baking powder
2 teaspoons of pumpkin pie spice
a pinch of salt
100 g of sugar (or more if desired)
120 g of cannabutter (room temperature)
1 teaspoon of vanilla extract
95 g of pumpkin puree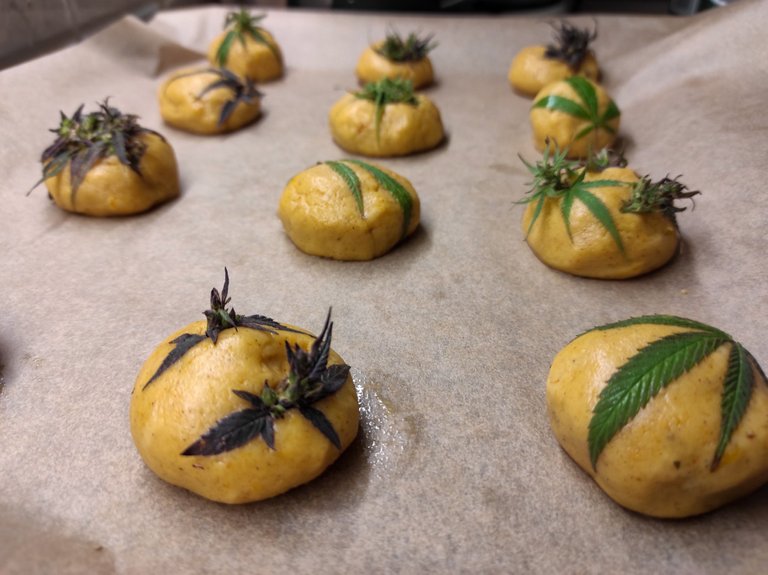 Preparation:
Peel and cut the pumpkin into cubes. We would need 95 g of pumpkin. Place it in a small pot and cover it with water. Boil for 15 minutes, or until tender.
Drain pumpkins and blend until smooth. Set aside for later.
Mix all dry ingredients in a big bowl; flour, baking powder, pumpkin pie spice, salt and sugar.
Add pumpkin puree to dry ingredients and add cubed cannabis butter, that is at room temperature.
Knead the dough with your hand and form it into a ball. Wrap it up in foil and place it in a fridge for 1 hour.
From small balls out dough, as big as walnuts. Add some leaves and flowers on top of them.
Place it in a preheated oven at 180C for about 5-10 minutes.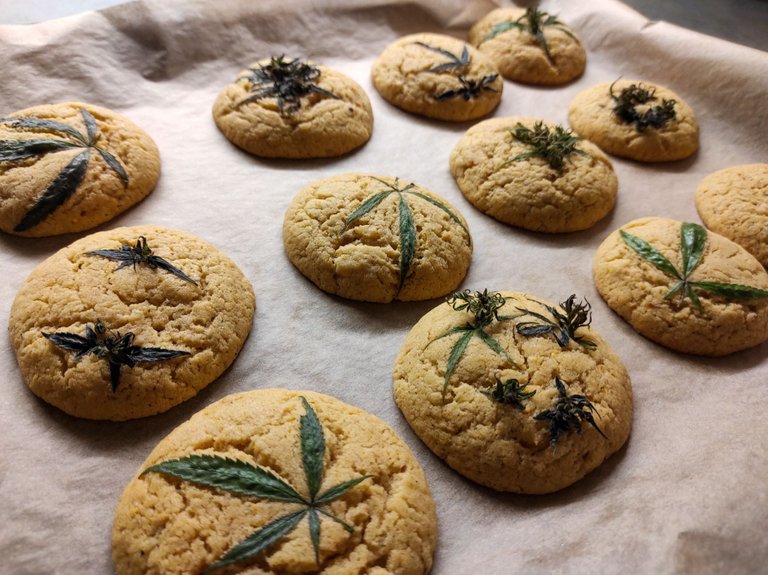 ---
---