@dcity - lch konnte das bauen nicht lassen - I could not stop building - (DEU-ENG)
DEU
Hallo @dcity Fans und Städtle Bauer.
Ich konnte es mal wieder nicht lassen und habe wieder ein paar Häuser gebaut.
Hier seht ihr meine schöne @dcity Stadt.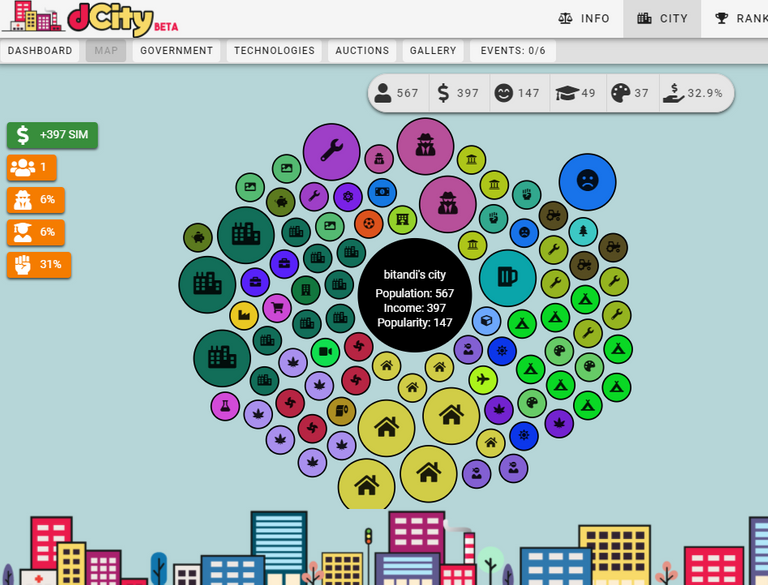 Es macht einfach Spaß die Stadt zu erweitern.
Und ich will es wieder über die 400 SIM Einkommen täglich schaffen.
Ich war da zwar schon, aber irgendwie fällt das Einkommen immer wieder.
Und jetzt zeige ich euch noch meine neuen Gebäude:
2 Brauereien
1 Park
1 Wald
1 Luxus Home
und 1 Homeless ist auch noch eingetroffen.

Ich habe jetzt schon 203 verschieden Gebäudekarten. Das ist doch schon eine Menge.
Ich habe auch schon nach einem Militär Komplex gesehen, aber die sind mir mit 50 SIM echt noch zu teuer. Da muss ich erstmal noch einige SIM einnehmen.
Mein Plan ist jetzt erst in 2-3 Tagen neue Gebäude zu kaufen, damit ich erstmal SIM sammeln kann.
Ich wünsche allen weiterhin viel Spaß beim spielen und einen schönen restlichen Sonntag.
Gruß vom @bitandi
---
---
---
ENG
Hello @dcity fans and Städtle Bauer.
I could not let it once again and have again built a few houses.
Here you can see my beautiful @dcity city.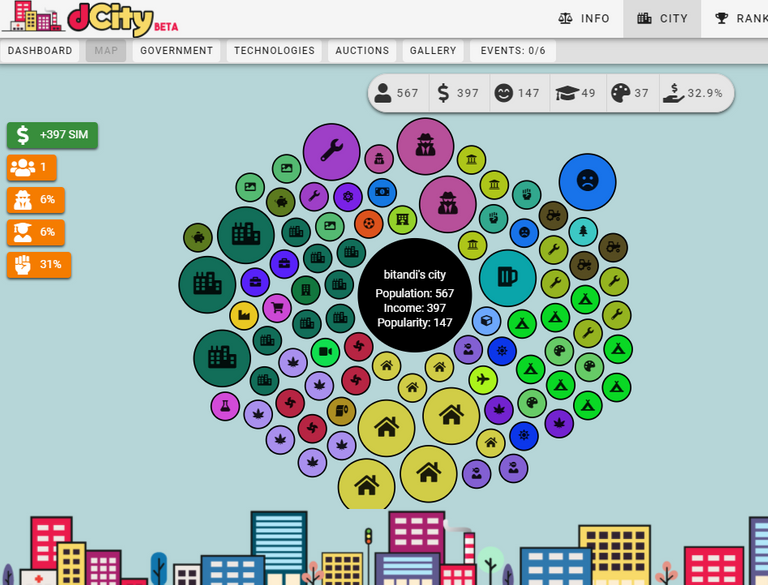 It's just fun to expand the city.
And I want to make it over the 400 SIM income daily again.
I've been there, but somehow the income keeps dropping.
And now I'll show you my new buildings:
2 breweries
1 park
1 forest
1 Luxury Home
and 1 Homeless has also arrived.

I now have 203 different building cards. That is already a lot.
I have also looked for a military complex, but they are still too expensive for me with 50 SIM. I have to take some more SIM first.
My plan is now only in 2-3 days to buy new buildings, so that I can first collect SIM.
I wish everyone continued fun playing and a nice rest of Sunday.
Greeting from @bitandi
Translated with www.DeepL.com/Translator (free version)
---
---