@dcity - Lasst die Städte weiter wachsen - @dcity - Let the cities continue to grow - (DEU-ENG)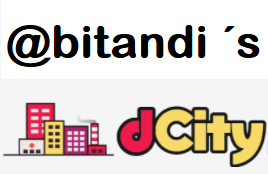 DEU
Hallo Städte Bauer und @dcity Spieler und Bier Brauer und Weed Farmer.
Ich habe wieder 3 neue Gebäude gekauft und gebaut.
Hier meine neue @dcity Stadt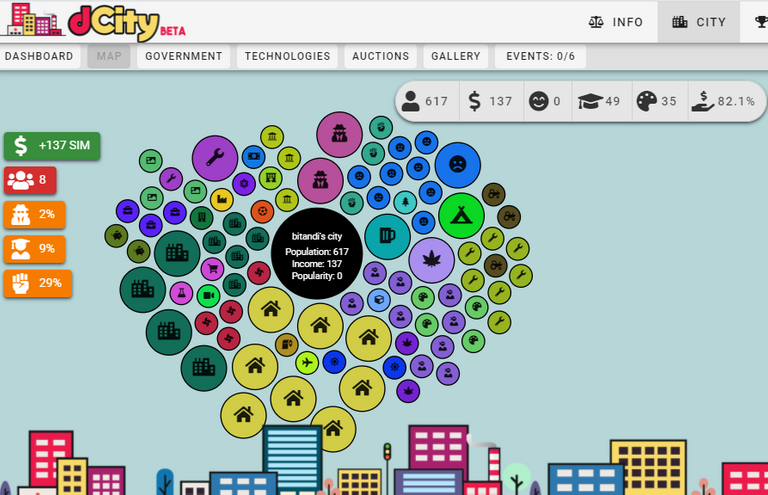 Und diese Gebäude habe ich mir neu gekauft:
Noch eine Brauerei, weil sonst die Menschen und vor allem die Arbeiter auf die Barrikaden gehen.
Und dann habe ich ein normales Haus und ein luxuriöses Haus gekauft und in meine Stadt gebaut.

Leider gibt es wieder schlechte Nachrichten:
Die fucking Steuern sind schon wieder hoch gegangen.
Sie liegt aktuell bei 82.1 %
Ansonsten habe ich aktuell keinen Überfall und auch kein Wetterwahnsinn oder sonst was doofes.
Ich bekomme aktuell nur 137 SIM pro Tag. Das ist mal reichlich wenig. Ich habe mal über 500 SIM pro Tag bekommen, das war schon eine ganz andere Zahl. Kann man kaum glauben.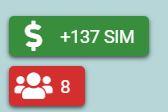 8 sinnlose Arbeiter habe ich aber noch. Wenn ich wieder mehr SIM habe, dann kaufe ich noch Wohnungen für die Leute.
Dann wünsche ich euch weiterhin viel Spaß beim spielen von dem schönen Spiel @dcity
Auf das die Steuer bald mal wieder herunter gehen und der SIM Preis wieder hoch.
Ich wünsche euch allen einen schönen Tag.
Gruß vom @bitandi
---
---
---
---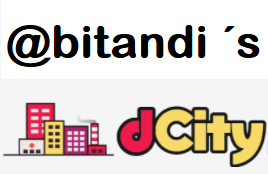 ENG
Hello cities farmer and @dcity players and beer brewer and weed farmer.
I bought and built 3 new buildings again.
Here my new @dcity city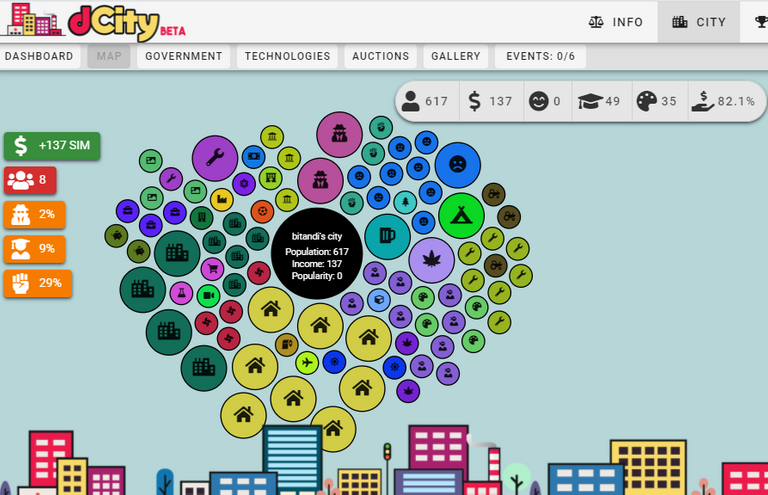 And these are the new buildings I bought:
Another brewery, because otherwise the people and especially the workers go to the barricades.
And then I bought a normal house and a luxurious house and built them into my city.

Unfortunately, there is bad news again:
The fucking taxes have gone up again.
It is currently at 82.1
Other than that, I don't currently have any raids and no weather madness or anything else stupid.
I currently get only 137 SIM per day. That is very little. I once got over 500 SIM per day, that was quite a different number. It is hard to believe.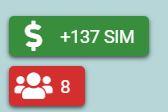 But I still have 8 pointless workers. If I have more SIM again, then I buy still dwellings for the people.
Then I wish you continue to have fun playing the beautiful game @dcity
Soon the tax will go down again and the SIM price will go up again.
I wish you all a nice day.
Greetings from @bitandi
Translated with www.DeepL.com/Translator (free version)
---
---