@dcity - CORONA in meiner Stadt - CORONA in my City - (DEU-ENG)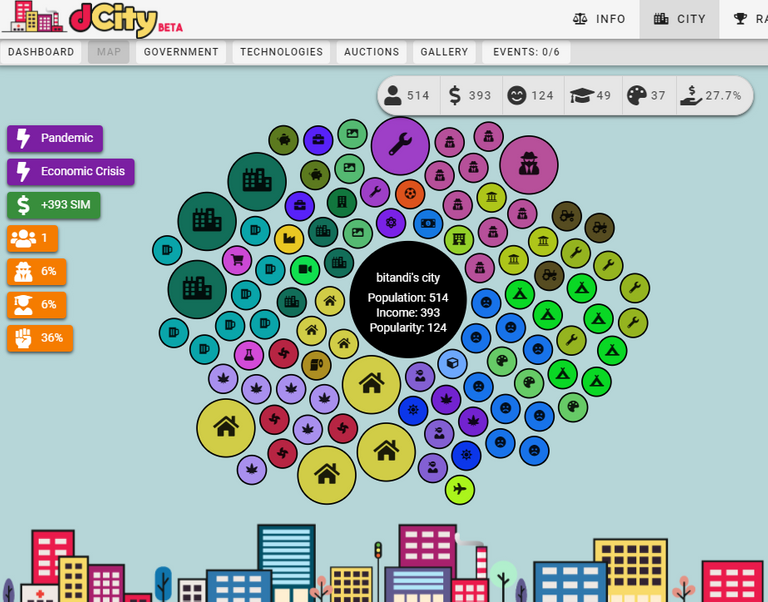 DEU
Hallo @dcity Spieler und Städte Bauer.
In meiner Stadt ist eine Pandemie ausgebrochen...
Wir haben
CORONA
Wie kann das denn sein ?
Ich habe immer schön meine Maske an gehabt wenn ich neue Häuser in meiner @dcity Stadt gebaut habe.
Oder waren Fremde in meiner Stadt ?
Meine treues Gesundheitsamt konnte die Ansteckungs Kette nicht mehr nachvollziehen.
Der Übeltäter ist leider nicht zu finden.
Ein Krankenhaus wäre mal gut, das habe ich noch gar nicht. Oder wenigstens ein Arzt.
Jetzt gibt es erstmal eine fette Ausgangssperre !!!
Hier läuft erstmal nichts mehr bis die Corona Virus Pandemie vorüber ist.
Jetzt ist schluß mit lustig.
Aber gearbeitet wird !!!
Bleibt zu Hause.
Gruß vom @bitandi
---
---
---
ENG
Hello @dcity players and cities farmer.
A pandemic has broken out in my city....
We have
CORONA
How can that be ?
I always had my mask on nicely when I built new houses in my @dcity city.
Or were there strangers in my city ?
My faithful health department could not trace the chain of infection.
The culprit is unfortunately not to be found.
A hospital would be good times, I have not yet. Or at least a doctor.
Now there is first of all a fat curfew !!!
Nothing will happen here until the Corona Virus Pandemic is over.
Now it's over.
But we are working !!!
Stay at home.
Greeting from @bitandi
Translated with www.DeepL.com/Translator (free version)
---
---