The Adventures of Train Smoker: A Journey of Cannabis and Trains
Hello Hivers Bilppers Bloggers Welcome To Todays Story The Adventures of Train Smoker: A Journey of Cannabis and Trains
You can buy it now
Buy Train Smoker
Train Smoker was a young woman with a passion for travel and cannabis. She had heard stories of her grandfather, who had smoked on trains for 80 years and lived to 101. She wanted to follow in his footsteps and explore the world, smoking cannabis on trains.
Train Smoker was born on a weed farm, her father a cannabis farmer who shipped his product all around the world. She spent her early days playing with friends and having fun, but she was always dreaming of the day she could travel and explore the world.
One day, Train Smoker decided to take the plunge and set off on her journey. She traveled to many different countries, smoking cannabis on trains and exploring the world. Everywhere she went, she met interesting people and made new friends.
But Train Smoker was also searching for something more. She wanted to find a place to call home, a place where she could settle down and find true love.
One day, while traveling through Europe, Train Smoker met a man named John. He was a kind and gentle soul, and the two quickly fell in love. They decided to settle down in a small village in the countryside and start a family.
Train Smoker and John were happy together, but their love was tested when John was diagnosed with a terminal illness. Train Smoker was devastated, but she stayed by his side until the very end.
After John passed away, Train Smoker was left with a broken heart. She was determined to keep his memory alive, so she decided to travel the world one last time, smoking cannabis on trains and spreading John's ashes in all the places they had visited together.
Train Smoker's journey was long and hard, but it was also filled with love and joy. Everywhere she went, she was reminded of John and the love they shared.
Finally, after months of traveling, Train Smoker returned home. She was exhausted, but she was also filled with a newfound sense of peace. She had found closure and a new appreciation for life.
Train Smoker had found her home, and she was ready to start a new life. She was ready to find love again and to continue exploring the world, smoking cannabis on trains and spreading John's ashes in all the places they had visited together.
Train Smoker lived a long and happy life, and when she passed away, she was surrounded by her loved ones. Her legacy lives on in the hearts of all who knew her, and her story will be told for generations to come.
THE END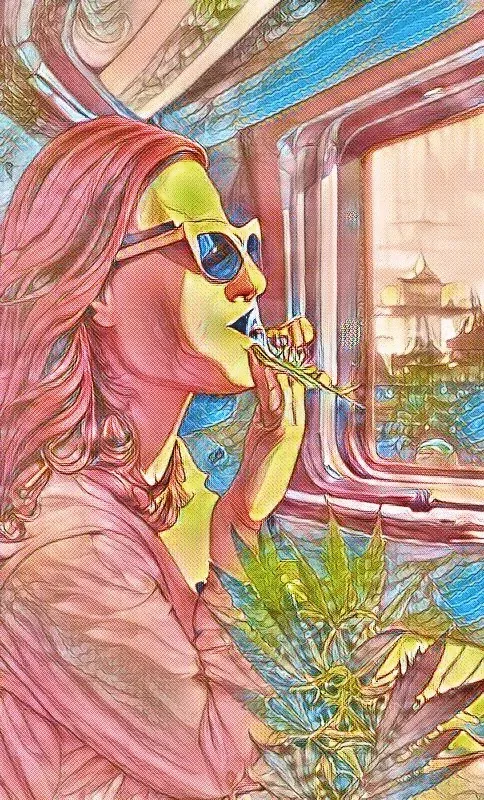 You can buy it now
Buy Train Smoker 2
Made with love using a mix of Ai art & art
Nft discord channel Nft giveaways
you can share your nfts in our new discord channel
I love creating art digital art and sharing it with the world any suggestions of what you would like to see me create next would be fantastic I hope you enjoy my art
Join the family today bilpcoin bpc
bilpcoinaiandartmix NFTs Opensea
BPC STATS SEP 12 2022 Bilpcoin
Starting a business: Tips for success
"How money works: A guide to understanding and using your money wisely"
Free Money "Unlock Your Financial Future: Make Free Money Online Today!"
How To Invest Please Remember To Research and Educate Yourself: Before investing in anything
Top investment tips NOT INVESTMENT ADVICE DYOR
Bitcoin all-time high price of Bitcoin was $65,000 USD in November 2021 all-time low price of Bitcoin was $0.06 in July 2010


---
---