Koh Samui - Fishermans Village Night Market
Finally, after a bit more than a week on Koh Samui I feel fully relaxed and its time to post again. On the weekend we´ve been on one of Thailands famous Night Markets. Its been years since I´ve been on one and I really missed it. The Night Market in the Fishermans Village in the north of the island is really one of the best ones I´ve been so far. In the past years I haven´t seen one many things have changed but most things are the same.
Its still all about food, cheap drinks and lots of crazy and curious stuff. First thing you see when you enter that market is a booth with cheap alcoholic drinks to get into the right mood for shopping. :)
100 Baht = 2,70 Euro for a cocktail is crazy cheap, luckily I´m not really into alcohol at the moment otherwise I would have had to order a Uber instead of driving scooter.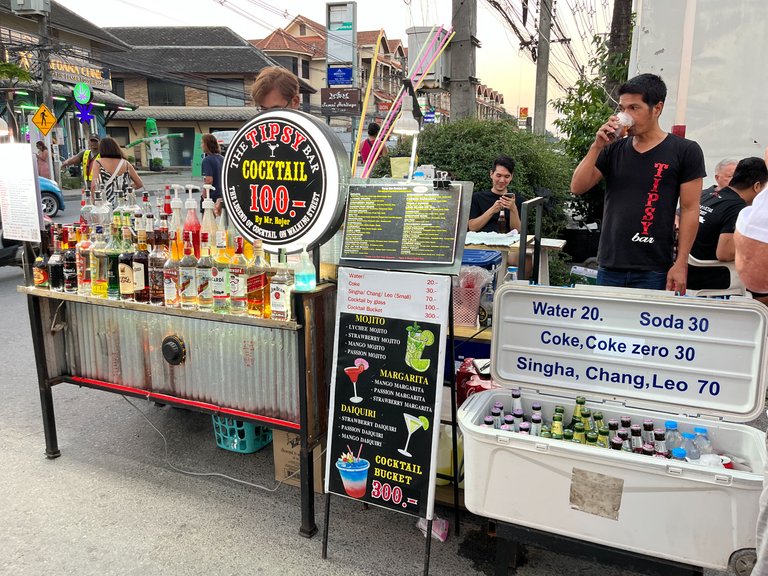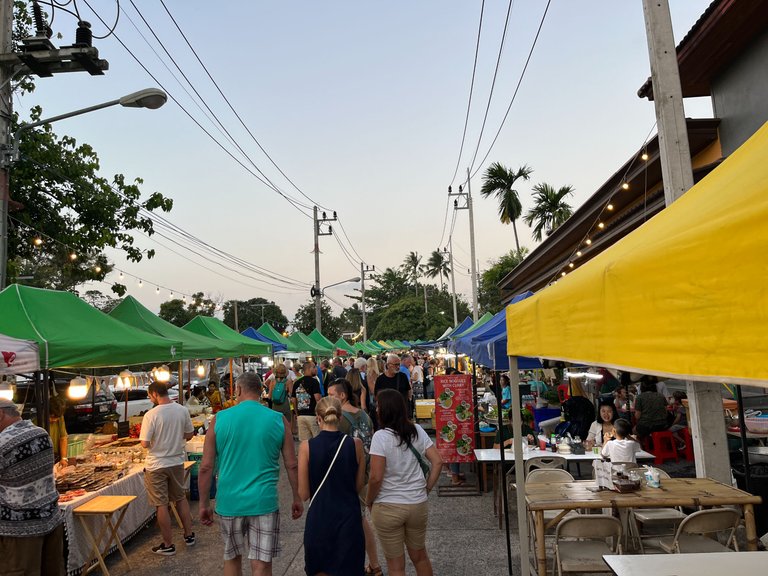 ---
Overall prices in Thailand have risen like crazy but the night markets seem to be unaffected by that, everything is still super cheap here. Cocktails 100 Baht, Curry and Pad Thai for 50 Baht. You can easily leave that market drunk and fed up for less than 10 Euro which is absolutely insane :).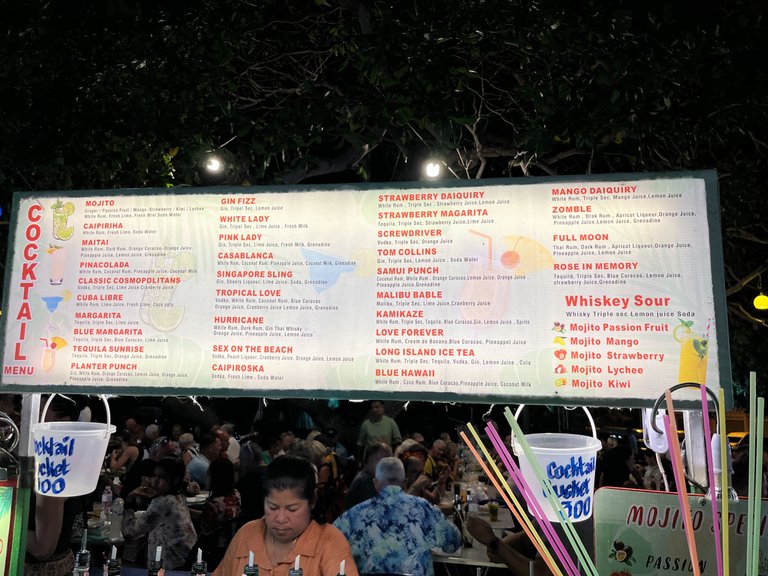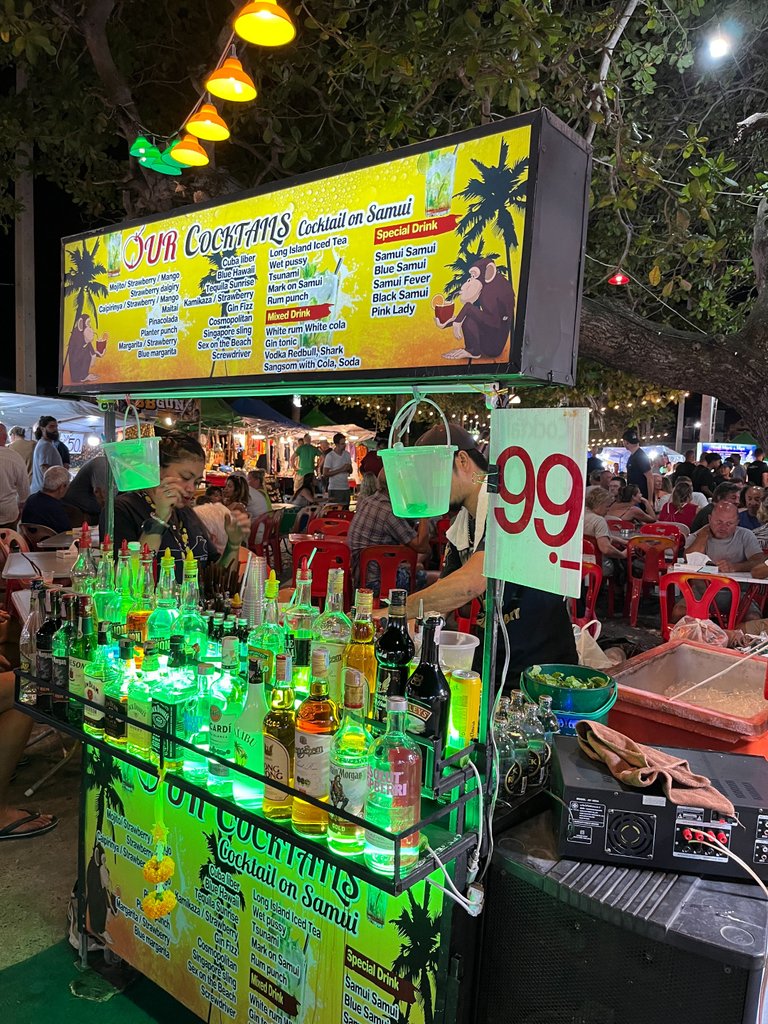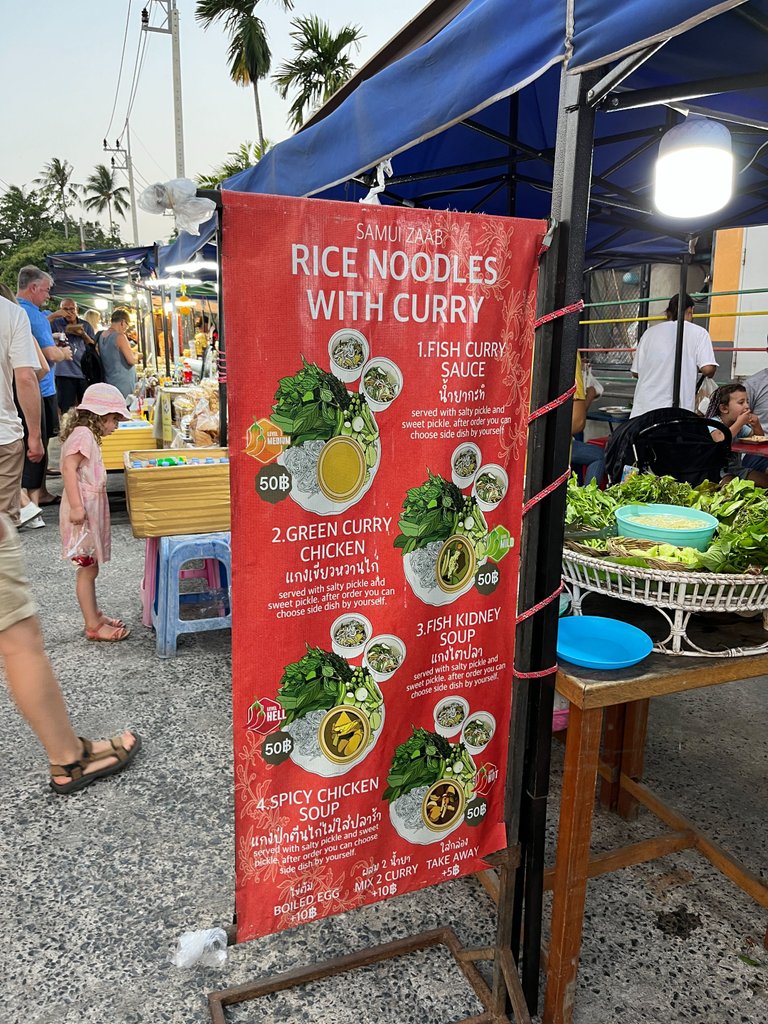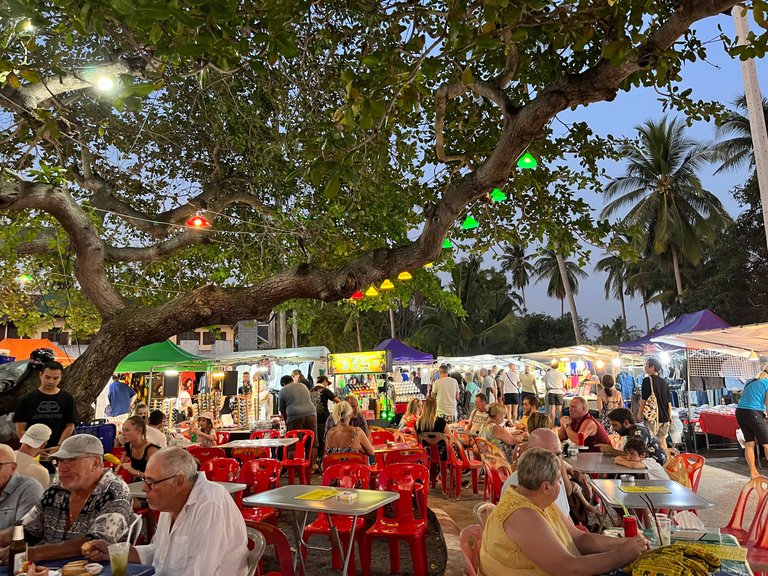 ---
Most things that really haven´t changed during all these years are all the small snacks like grilled meats, fish, fried insects and all kinds of sweet unidentifiable treats. One of my favourites when it comes to sweet stuff is the very simple but yet perfect tasting Sticky Rice Mango. This one was with some crazy coloured rice but the taste was the same, sweet, coconut, sticky and a super delicious ripe mango on top. Doesn´t get any better.
Also funny were the strange looking avocados. I guess thats how they grow if they don´t come from huge farms.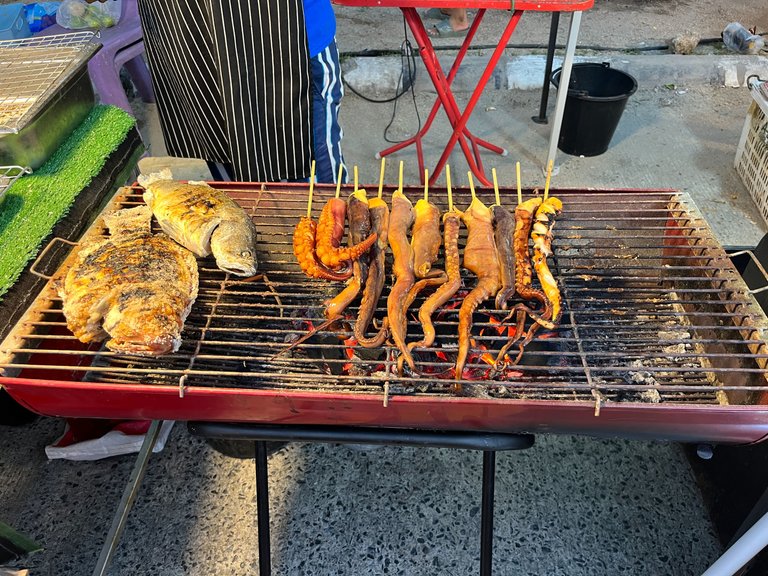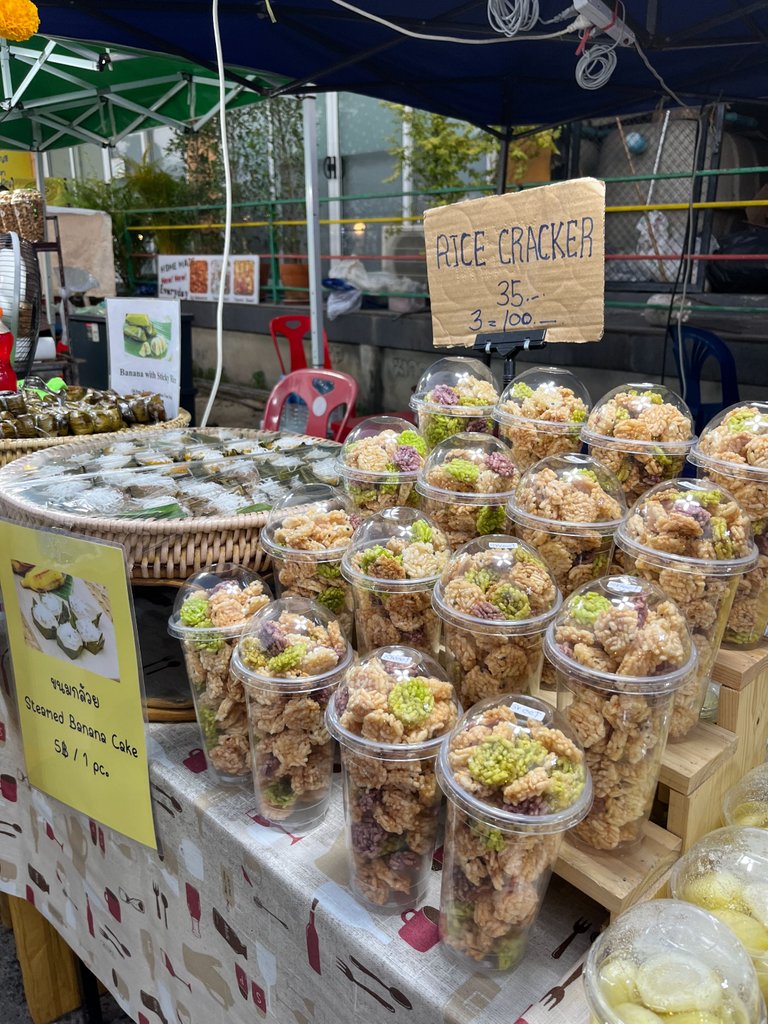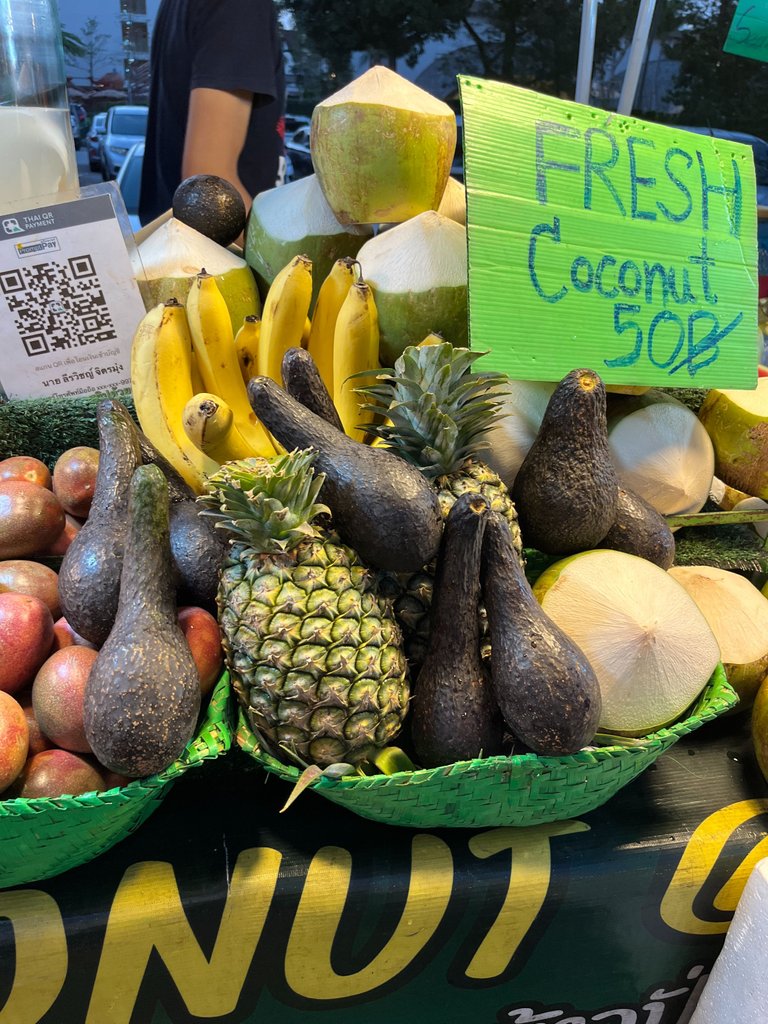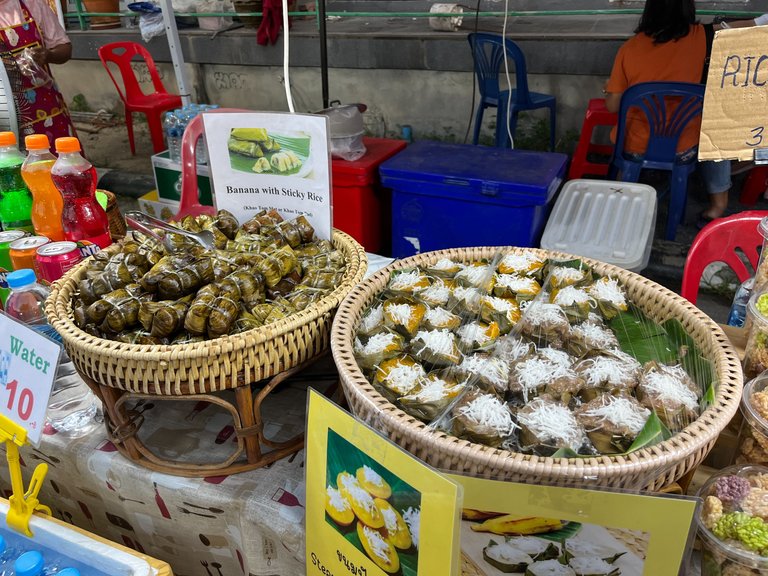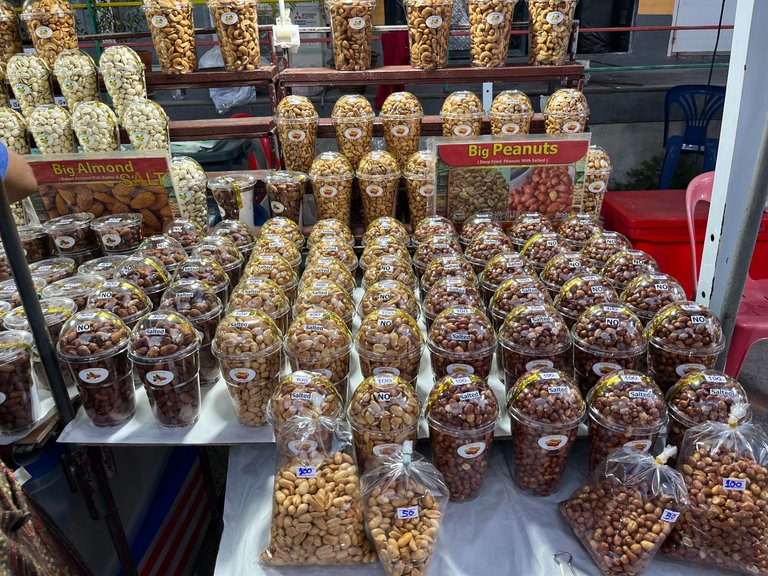 ---
Unfortunately we already had dinner that night as we did not know that we end up here, so the only thing we had was one of the Sticky Rice with Mango for 50 Baht which once again is really cheap. I could literally eat this every day.
The pork rips did look very promising as well and I think that we have to come back for them. Since this market is 3 times a week we still got plenty of opportunities to try all these delicious things.
One more thing that should never be missed is the fresh pressed tangarine juice, so sweet and so good and very affordable.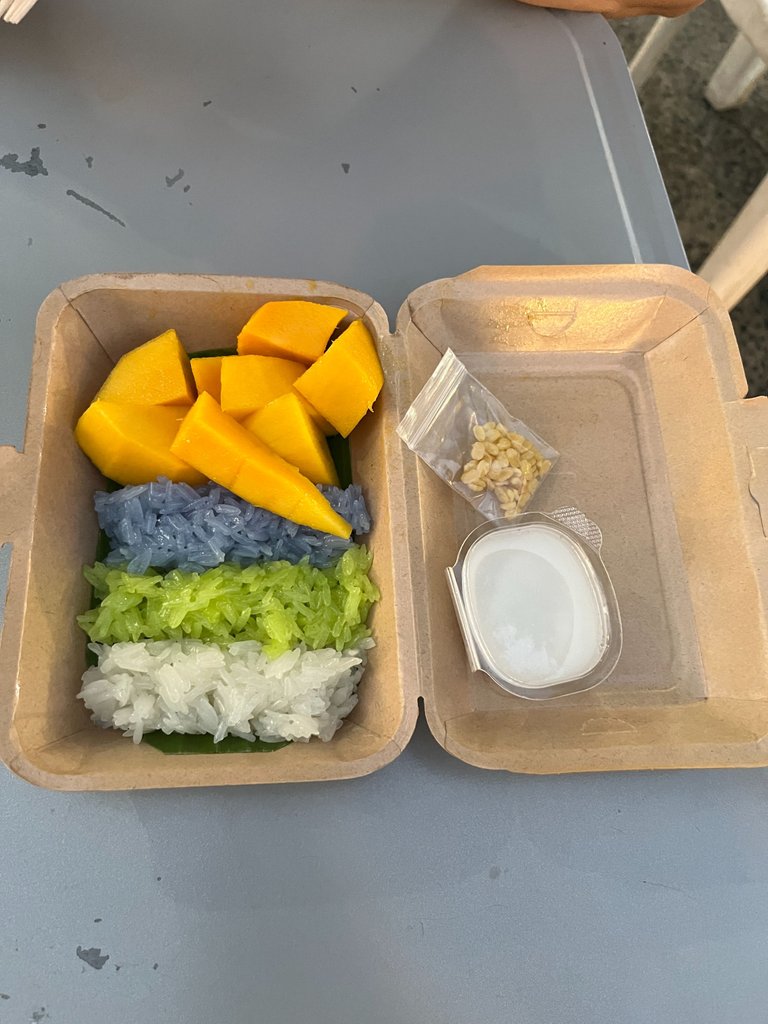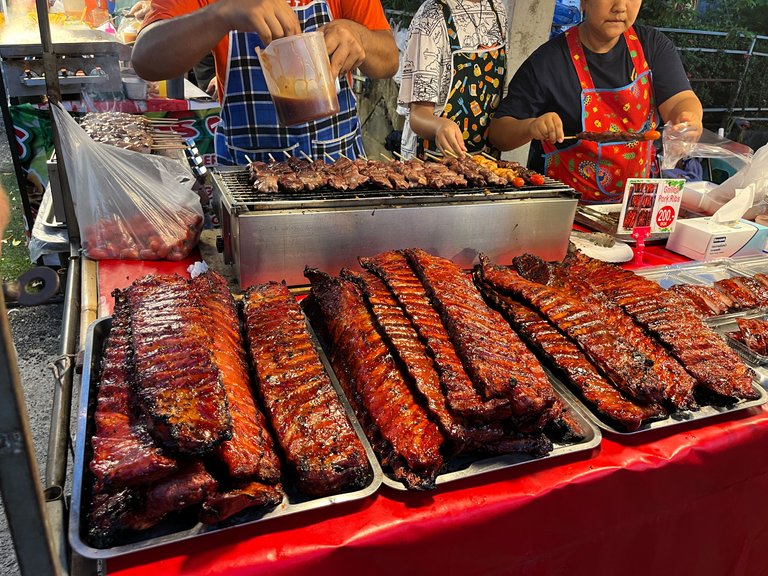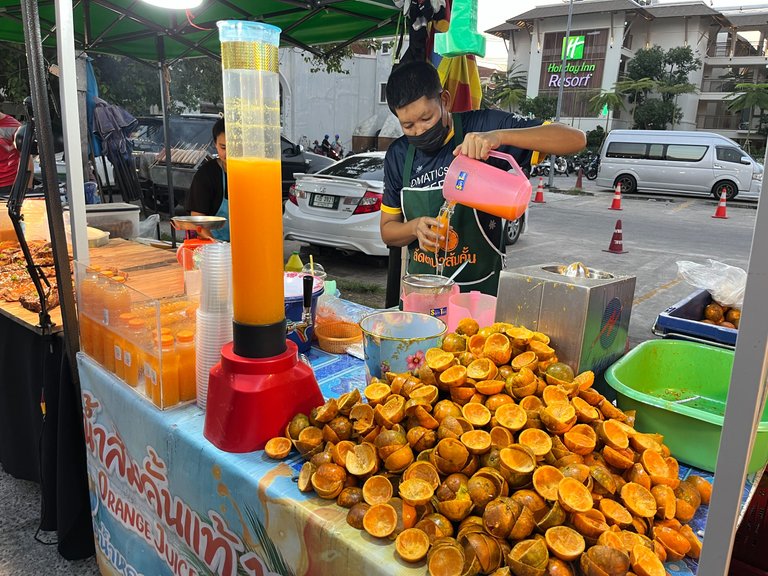 ---
When it comes to the curious stuff thailand hasn´t changed much. You will still be able to buy, fake watches like Rolex and even Patek Philippe, you can easily buy any kind of weapon like knives, brass knuckles and even stun guns.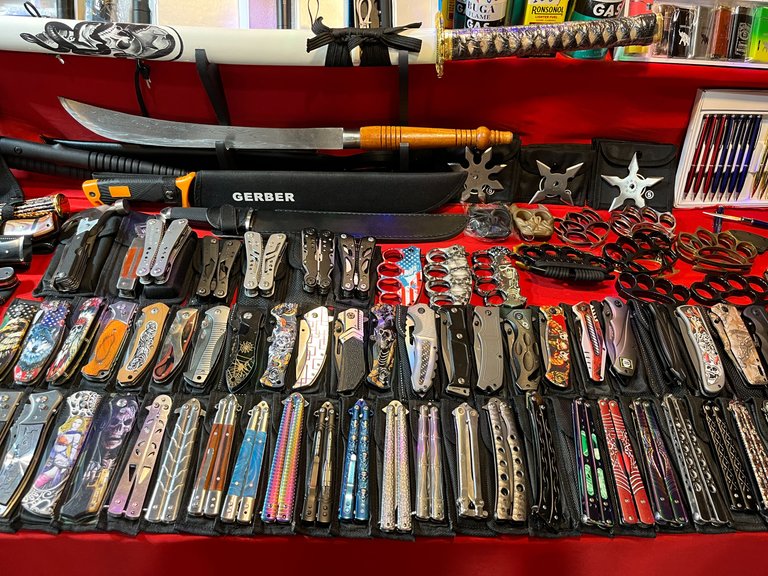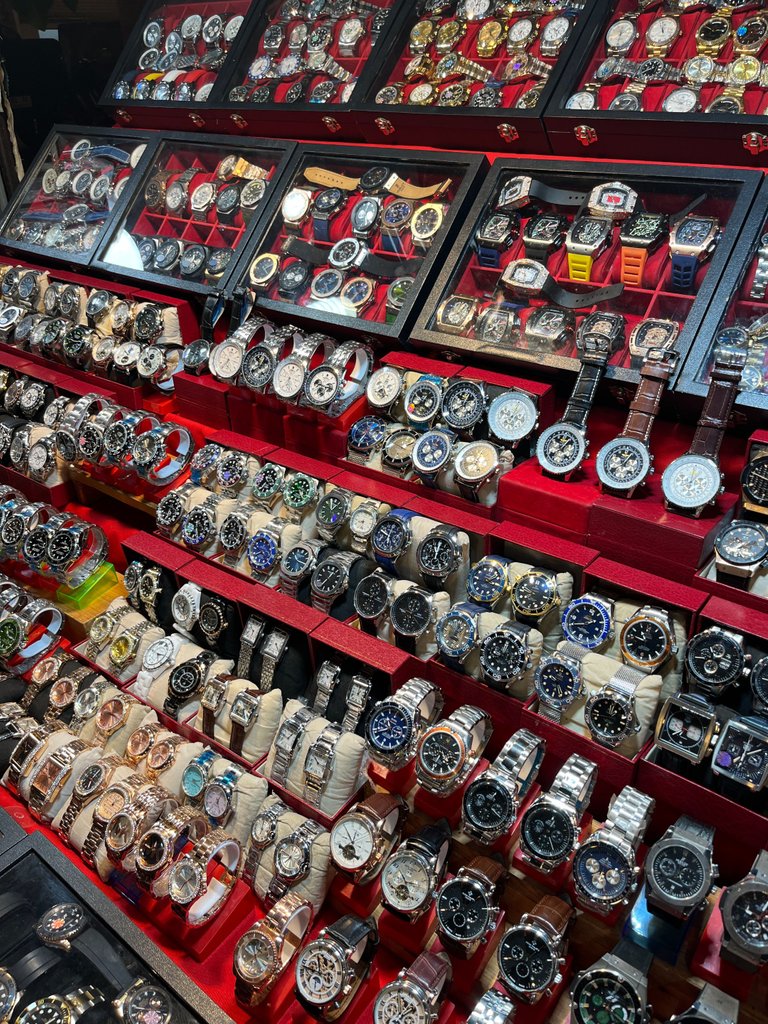 ---
Don´t worry, you can still buy the well known carved soaps that are being sold on these markets since I first traveled to Thailand in 2009 and most likely way longer than that.
Besides that there is a bit of a influence of western markets, at least I have the feeling.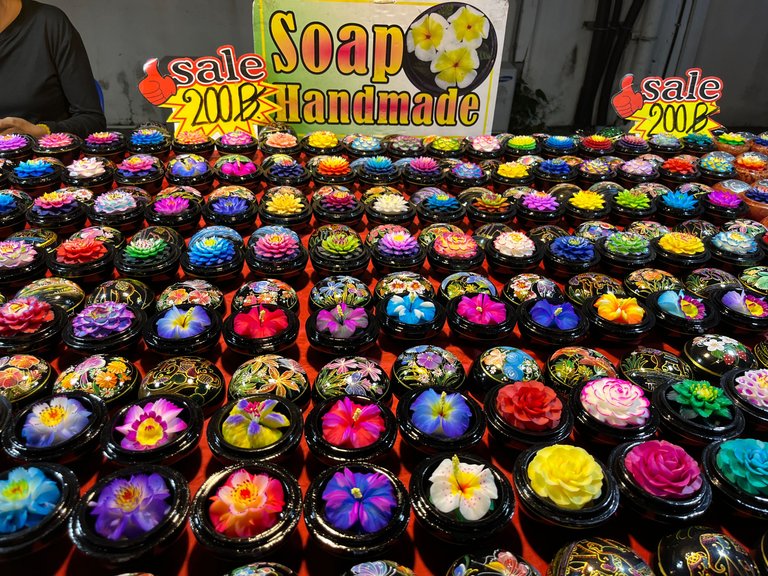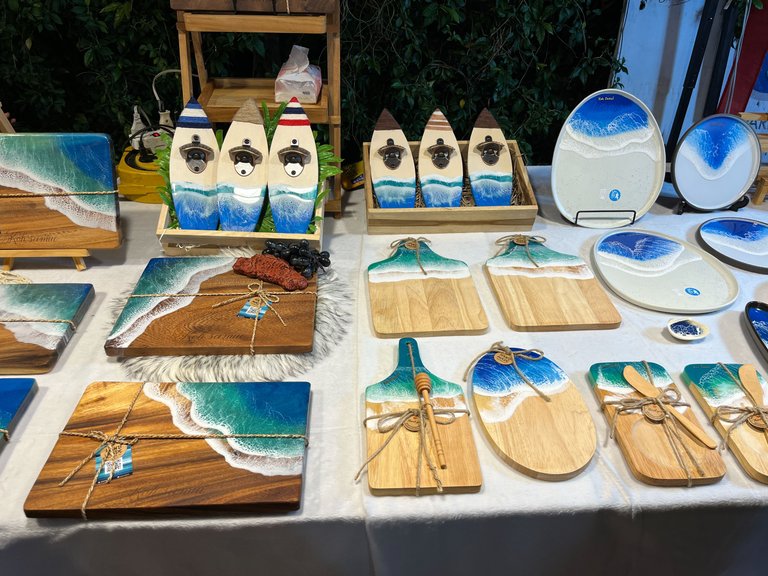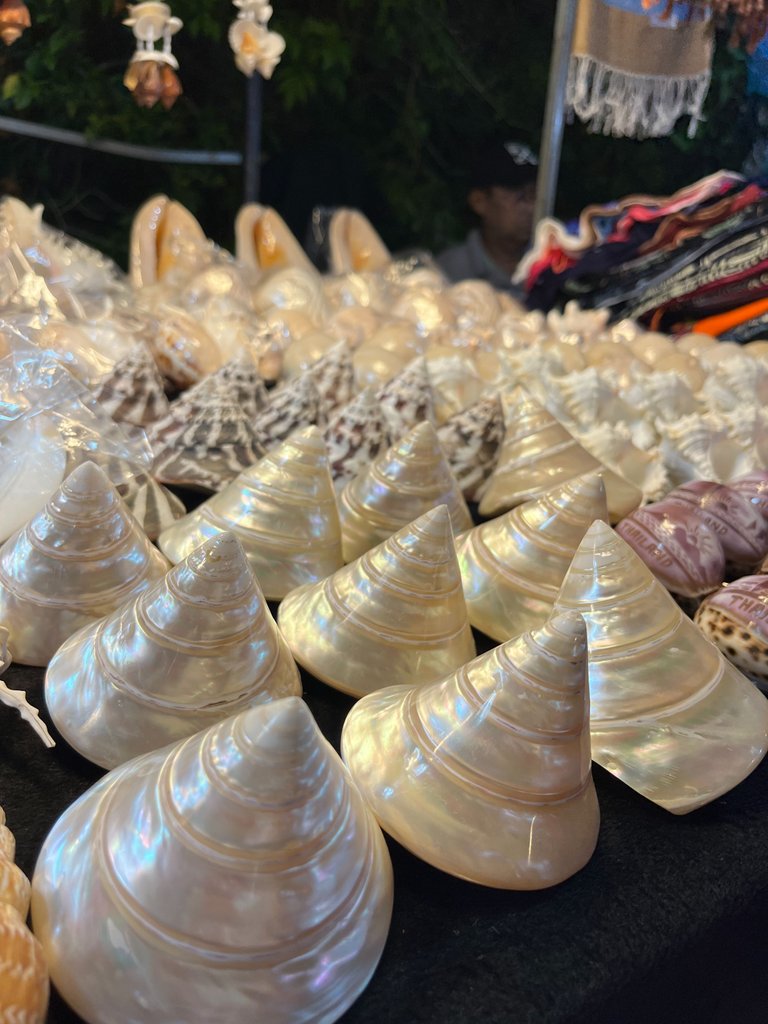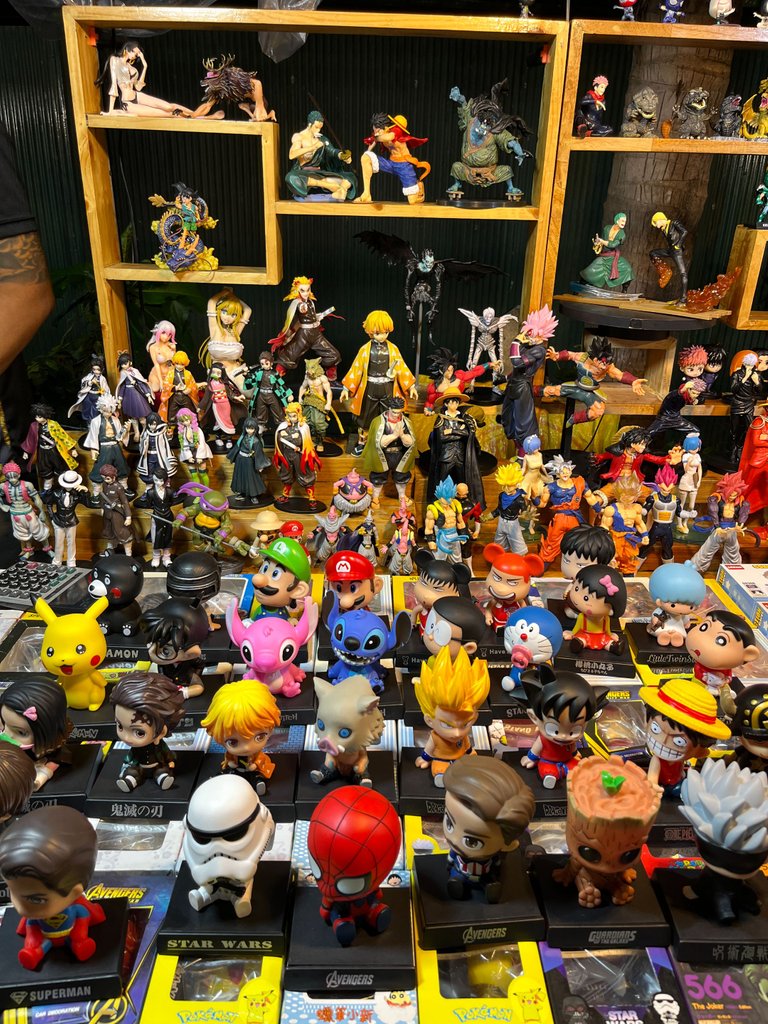 ---
There is only one huge change in Thailand and this is the fact that Cannabis is now legal and everyone is allowed to buy it. Although it is discouraged to consume in public you can see and smell it everywhere. Anyway, I did not expect it to be available on a Night Market. The guy even rolled you a joint if you want to...under the critic views of his Dad! :)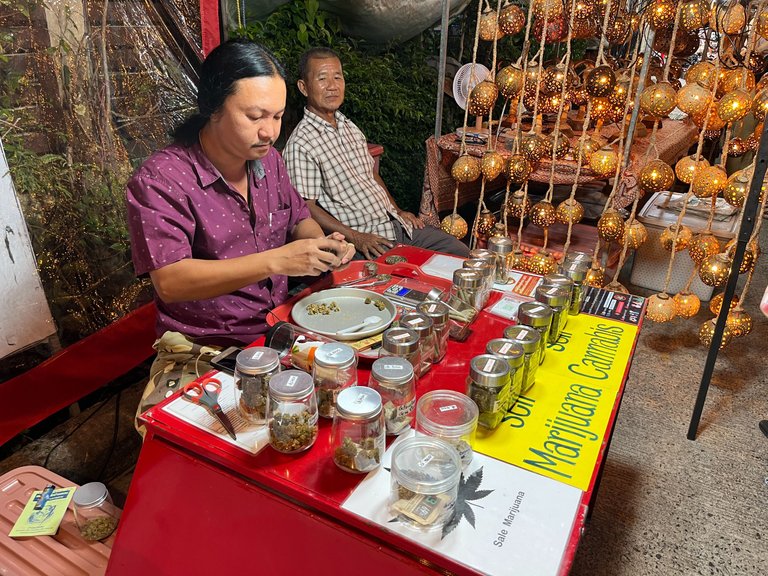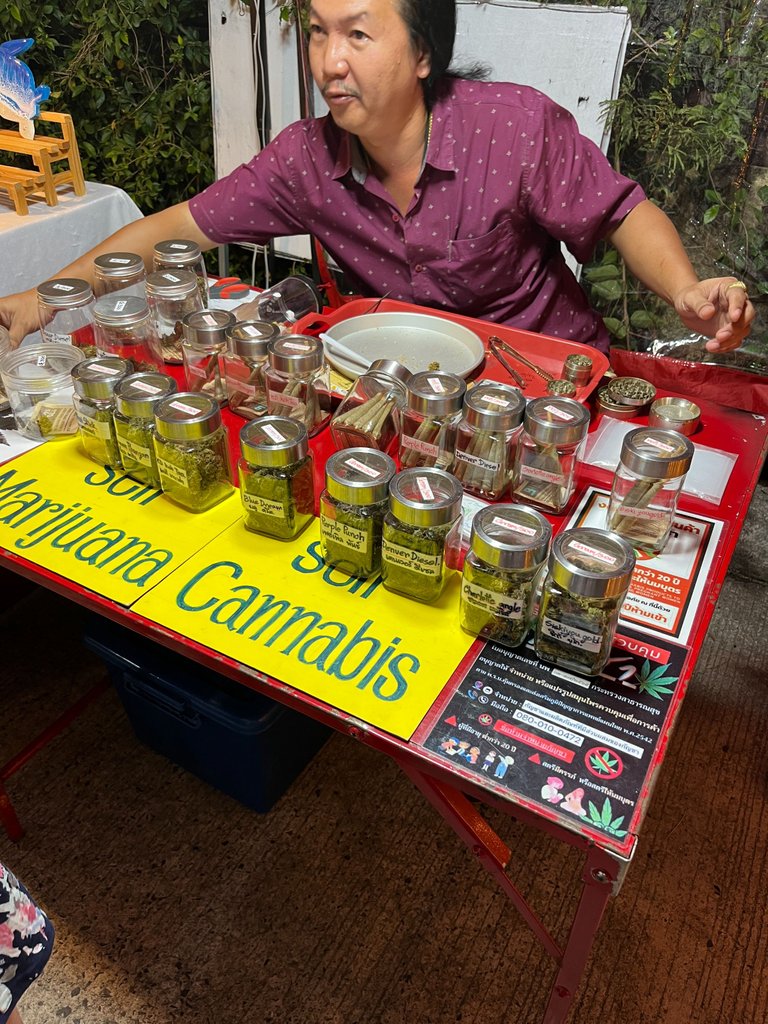 ---
And of course were there is Cannabis there are also all the products you need to consume it. Lots of stalls with all kind of equipment. You can already see and feel that this is going to be a booming industry here in Thailand in the coming years.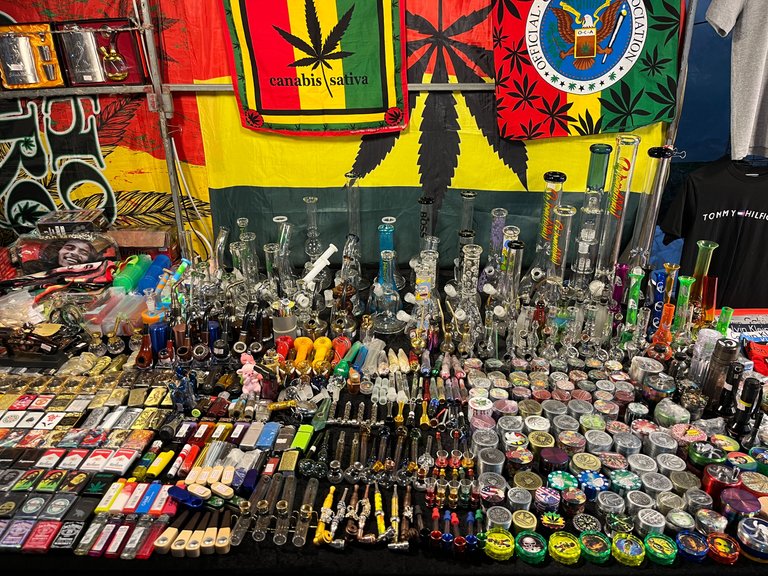 ---
I definitely can recommend this Night Market as it really was one of the best I´ve seen. Everything is super clean here, affordable and the people were all very happy and friendly.
---

you will find this post on pinmapple as well
[//]:# (!pinmapple 9.55984 lat 100.02750 long Koh Samui - Fishermans Village Night Market d3scr)


---
---