LEMON POTION 2

Not sure if it's the genetic of the seeds or me?
Never grew cbd strains before but this is ridiculous. The new seedling seems to be the strongest so far. The first one is a dud for sure. After doing research I saw this plant is suppose to get at least 2 feet tall. I don't even think this one is 1 foot tall. I know the environment isn't the best with the heat dome aka heat wave we're having in PNW and I could be over watering. I'm trying to do organic and thought the micros needed water to live. But also heard they die if temps get to high or too low so I feel like I'm screwed either way. I got some awesome strains on the way and a new light. I decided to go with vivosun 2000 led which is 200 watts. I figure that would be perfect for me. I'm a major light weight when it comes to consuming cannabis and will be cooking most of it. I currently have some og kush autoflower seeds and girl scout cookies autoflowers. I don't want to pop them until I have a bit more control of the temps or at least know the temps wont be hitting 100 or high 90s. I was spoiled in Cali with central air and heat. I don't feel like spending 300-$500 on a portabe ac unit just yet. Below is some photos of what I'm currently dealing with. I will be posting of subjects soon such as the process of my dreadlocks and my outdoor patio garden. I feel I could've did better with the outdoor garden too lol.
High of 97 degrees today in the tent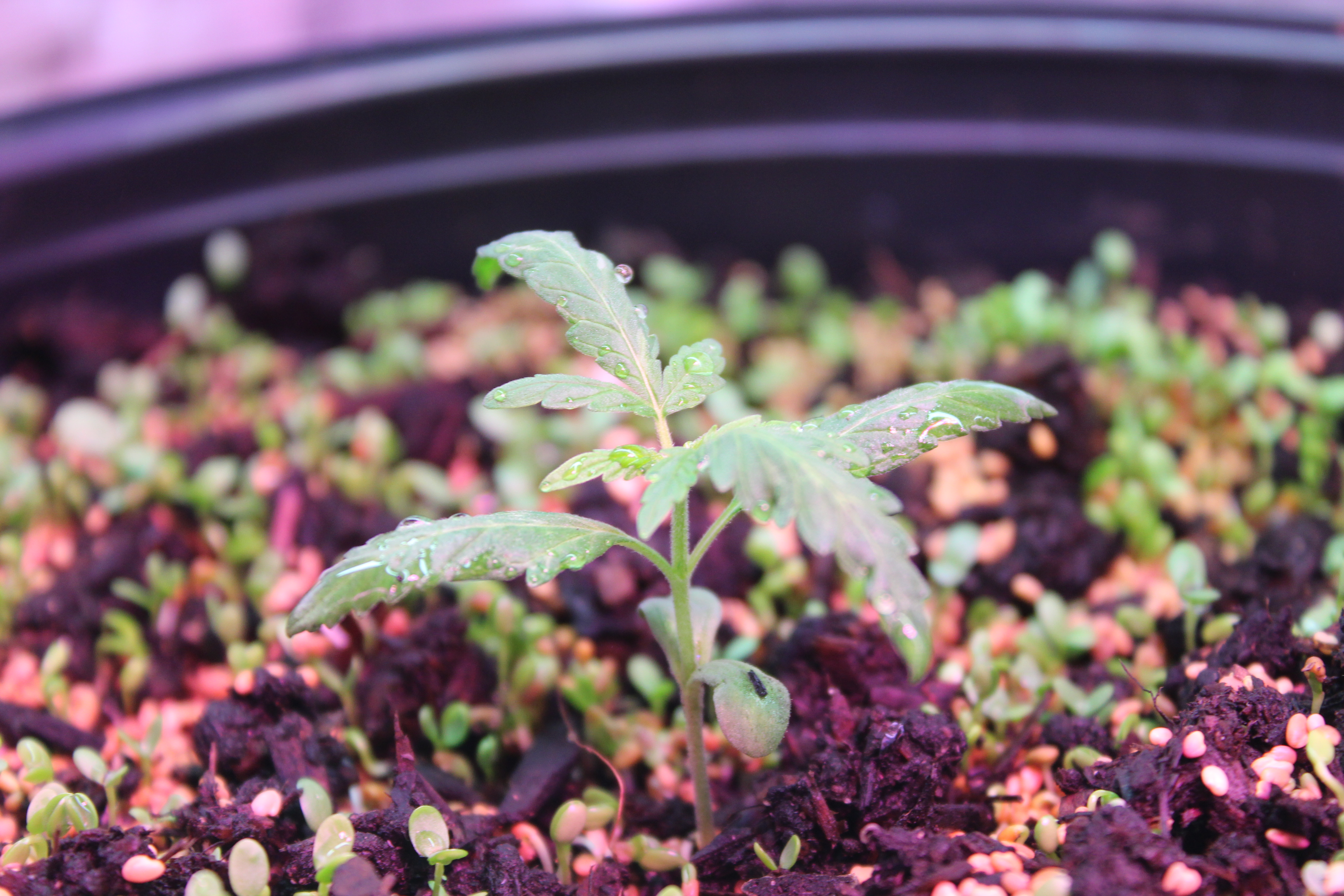 The seedling that seems to be doing good
The first plant that is a dud for sure. I just don't have the heart to throw it away.
It looks like my photos are getting cutting off. I will try to work on that and I will be using one of the hive dapps to post some video soon. One love thanks for taking the time to check of this post. Any advice will be appreciated.
---
---