A story of a joint from a fruit place around the Bulgarian black sea 🌊
A story of a joint from a fruit place traveling to the Black Sea 🌊 Bulgaria
Enjoying my days traveling around Bulgarian beaches with a friend of mine and my Dog.
On the way going to place called Iraklio [//]:# (!pinmapple 42.711132 lat 27.944524 long d3scr)
We were almost there no more than 5-10 min away, and my Friend next to me asked me if I want to smoke a joint, and to pull over the car...
I and I did it right away of course...
I was so surprised and exited when she told me that she's on the way to get a joint from a fruit place on the street.
And of course she did it, so a good smoke on the beach...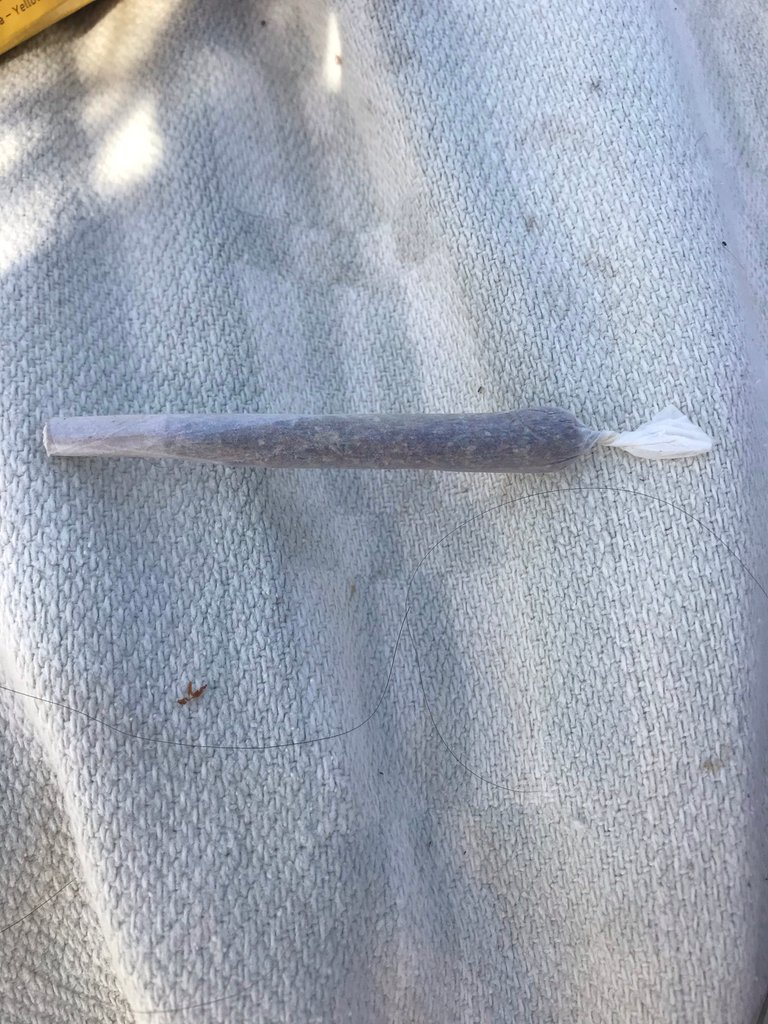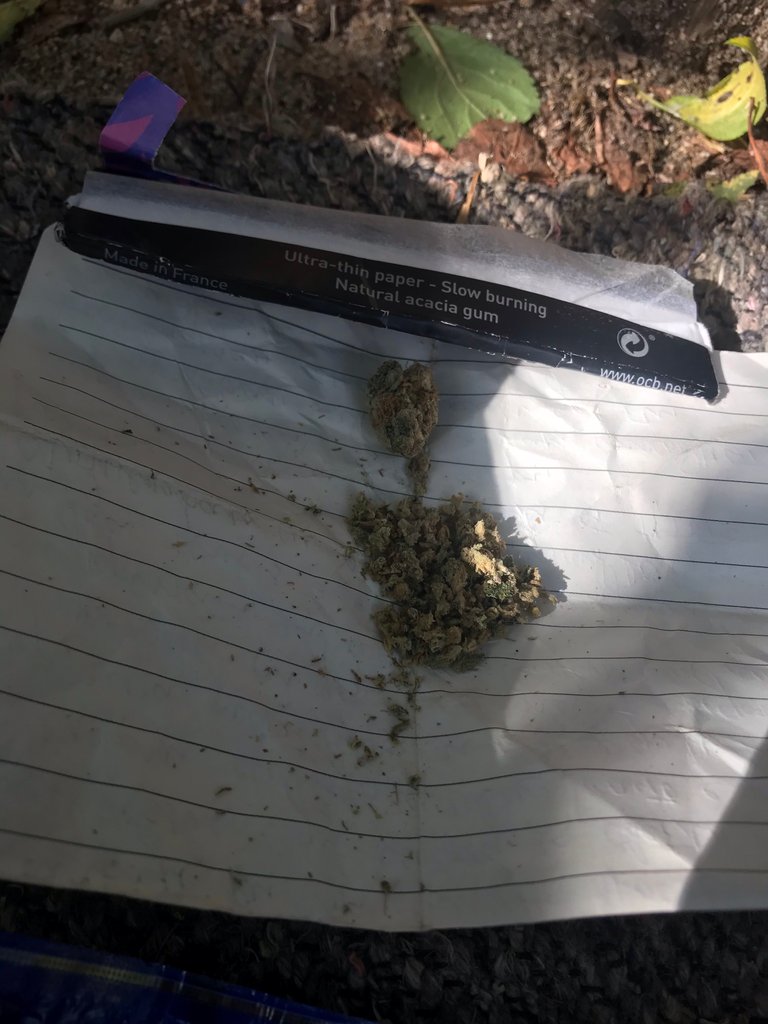 ---
This is still one of the Virgin beaches around Bulgaria, a beautiful place where you can go camping 🏕 around the forest 🌳
To get to the place by car you have to drive on a side road or a black road so-called here in Bulgaria 🇧🇬, it is around 3-4 kilometers or 2+ miles.
If you want to get to a more distant place you have to drive on the black road for a longer time, the access is very hard by car so keep in mind to drive very slowly and be careful!
Also, there is a small store on the beach which you can use to buy food for yourself.
You can pay with a card there, so that allows you to stay there without leaving the place for months.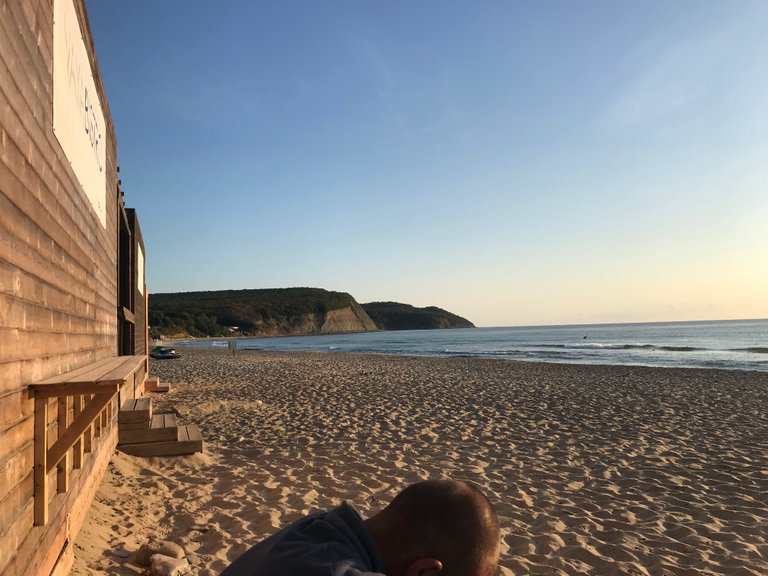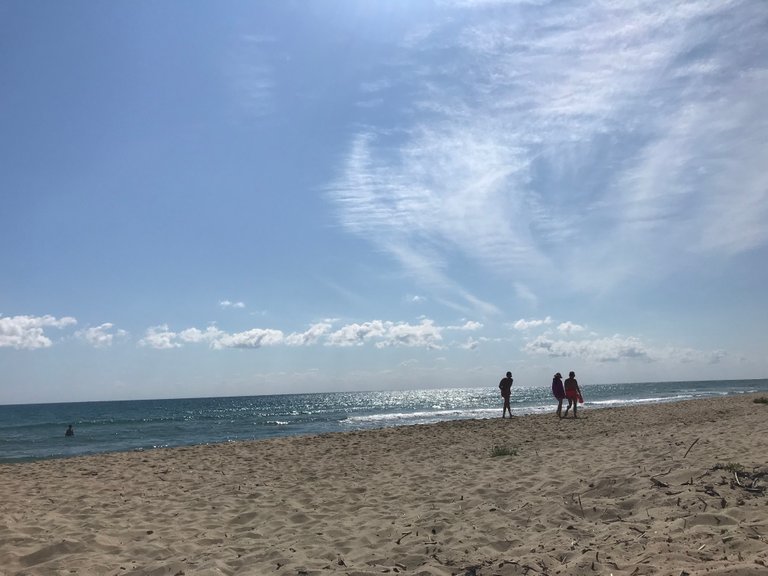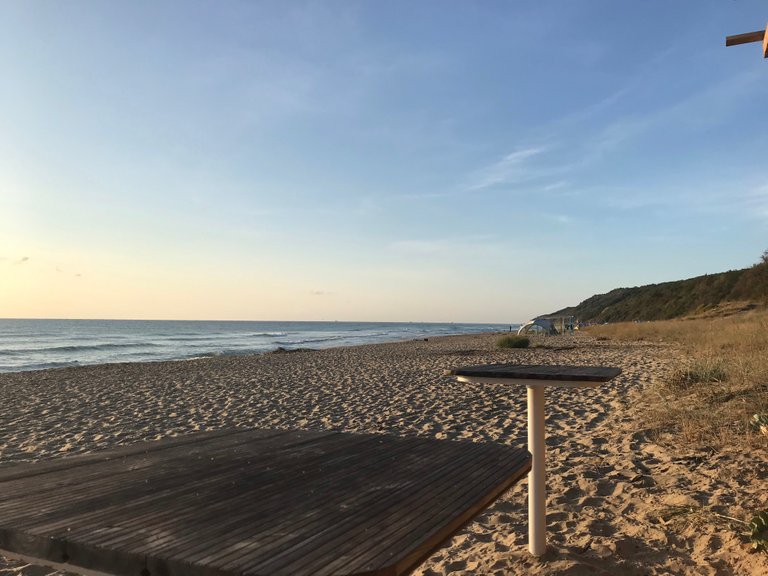 In this photo, you can see the Panoramic view from the store and the small cafeteria that is there.

---
Camping ⛺ for months in the summer 😎
Walking around the forest talking with the people that are camping there I see that many of them are coming to stay for the entire summer or at least a month.
It's very good to see that people are going back to their roots and trying to spend time by themselves and I'm also living within a minimum comfort...
---
People staying around there.
It's also a big pleasure to see that people around there are comfortable in their bodies walking around naked, so keep this in mind as well.
If you think that is something you have to be ashamed from maybe think twice...
We are close or more than 8 billion people on earth all of different bodies and completely different looking.
Just acceptance to yourself is the best you can do, and don't forget you are accumulating your own body thru the food you are eating...
On the left is the dog 🐕 food.
And of course our meal with my friend is fruits.
We are capable of survival and maintaining our bodies only on fruits keep that in mind.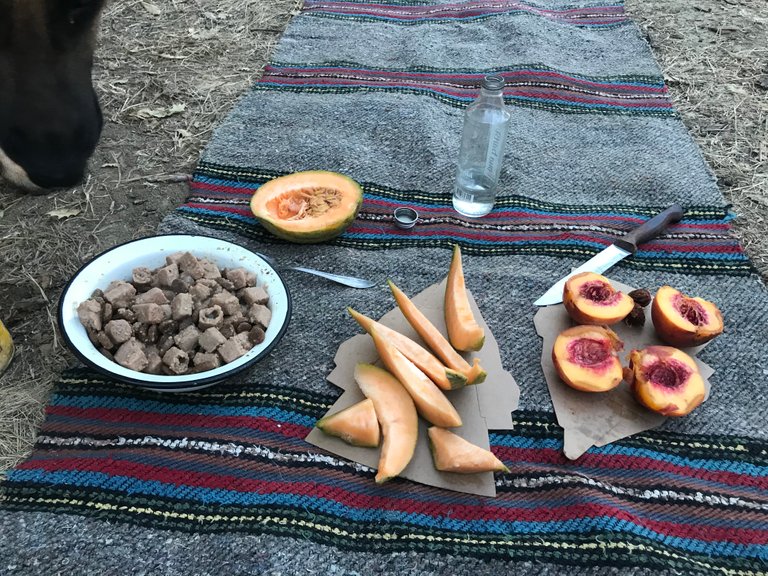 And the best of my trip is that there is a lot of time for myself and my dog!
Enjoy your days because the system is about to go down soon ;)
Keep your crypto and your keys 🔐 on a safe place!
Namaste 🙏
---
---