Update 4 (Big Mack Superstar & Miracle Mack)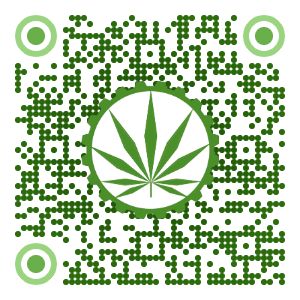 Hello growing enthusiasts! Welcome back to another one of my grow blogs! Today is week 6 and 7 of my indoor grow.
Today the plants look good as much to be expected. They are really starting to show their beauty!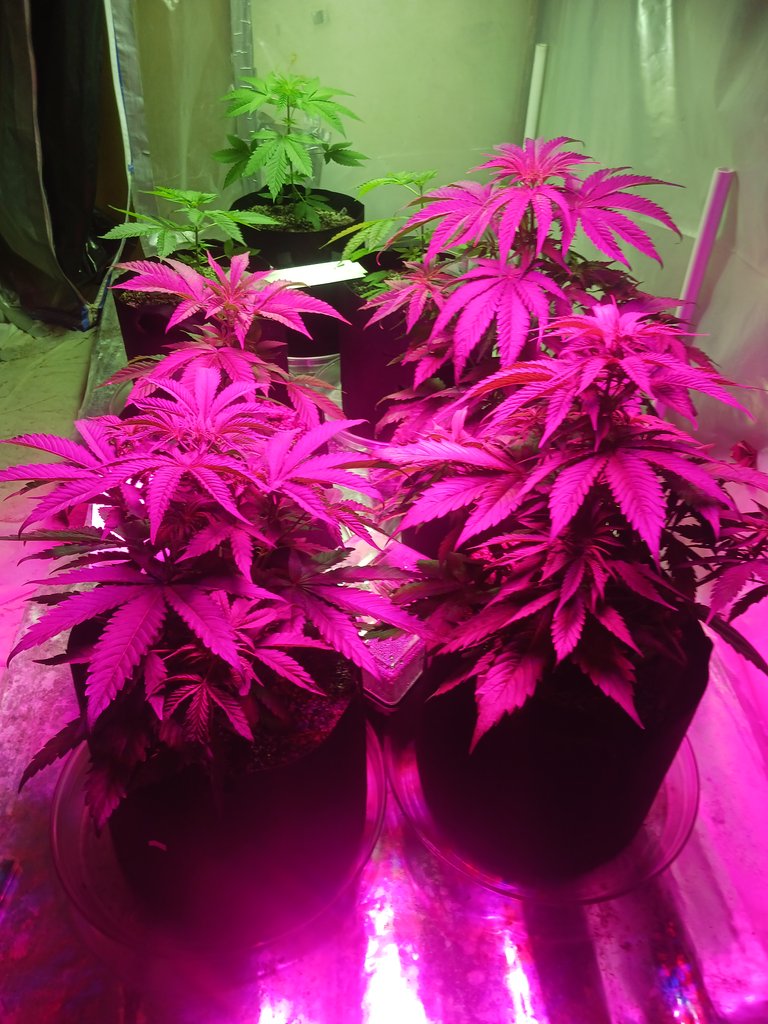 I did start my outdoor seeds in jiffy pods but they haven't popped out yet. I'm really hoping they were stored properly before my friend gave them to me.
If the outdoor seeds don't pop, then I'll have no choice but to clone these two strains to use for my outdoor. Unfortunately I'm not sure how these will grow in my area, but if I do clone them, I am hoping they will do good outdoors. Only time will tell.
You can see they are getting a decent size to them....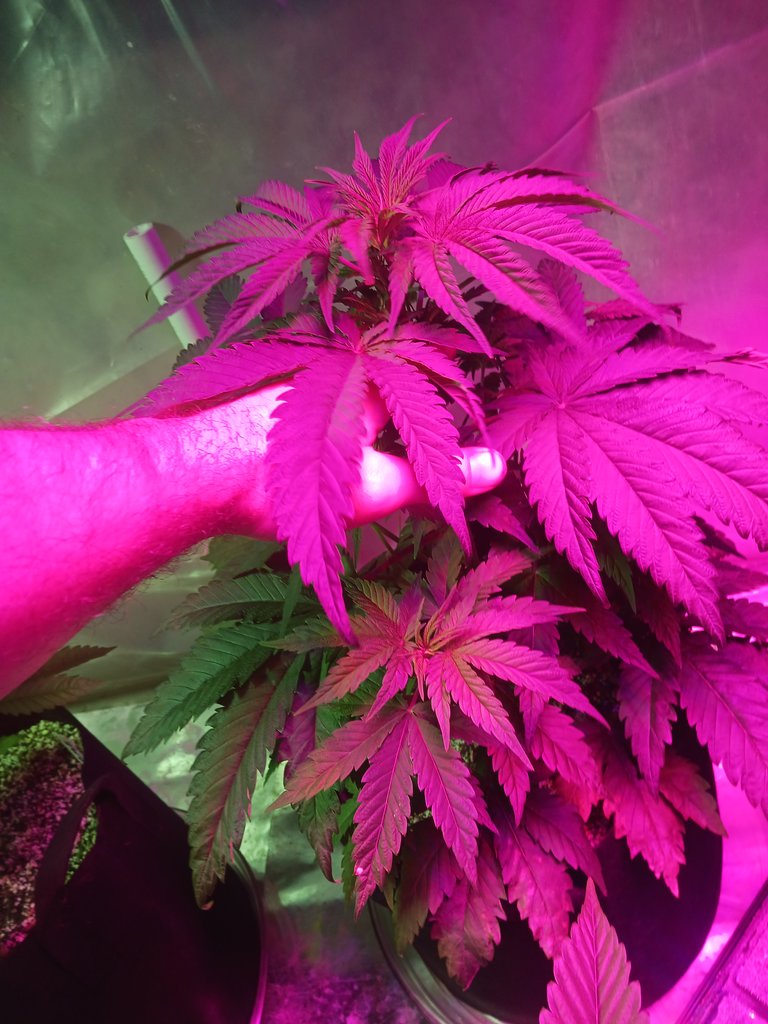 I am still keeping an eye on the possible male but it doesn't seem to be getting anymore pronounced with the sacks. They look the same as they did last week but I'm still convinced it is a male.
The plant I put under the LED in the place of the male I took out last week is doing great. Just in that little bit of time (one week) you can see a difference from the ones under the HPS.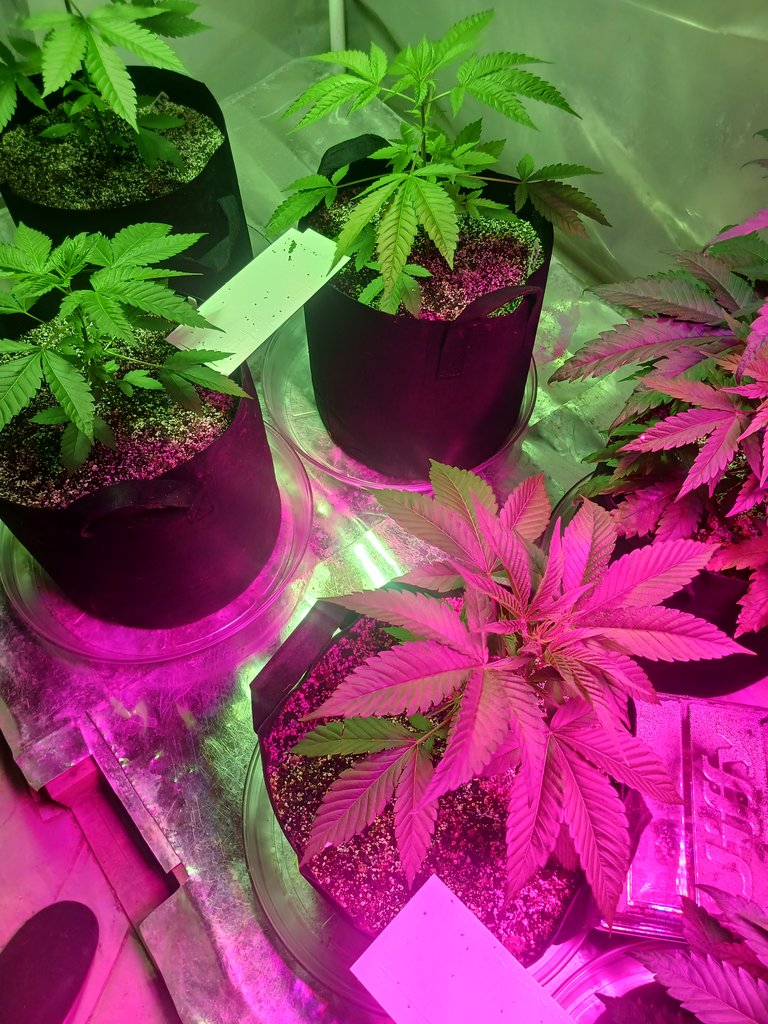 The three under the HPS are starting to get some size to them but nothing like the others!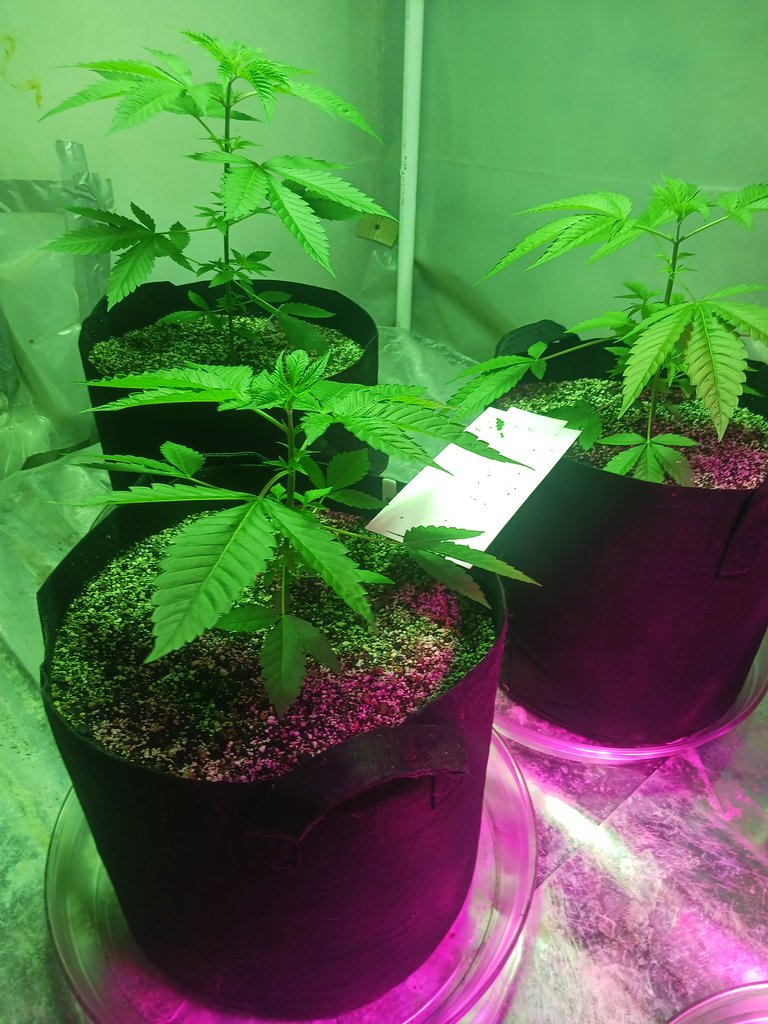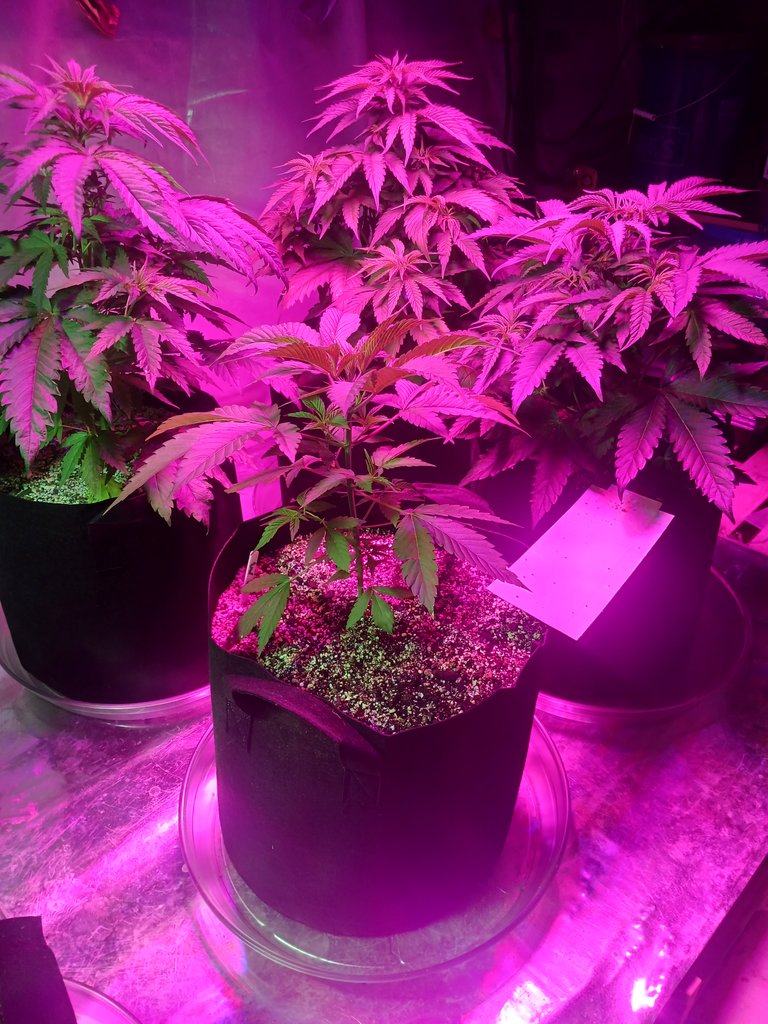 I am thinking about trying new soil next time. I'm hoping I can order it to be delivered depending on the delivery charges but I am hearing good things from this one soil in particular from @derangedvisions . His plants are always beautiful and problem free so hopefully I can try it next grow.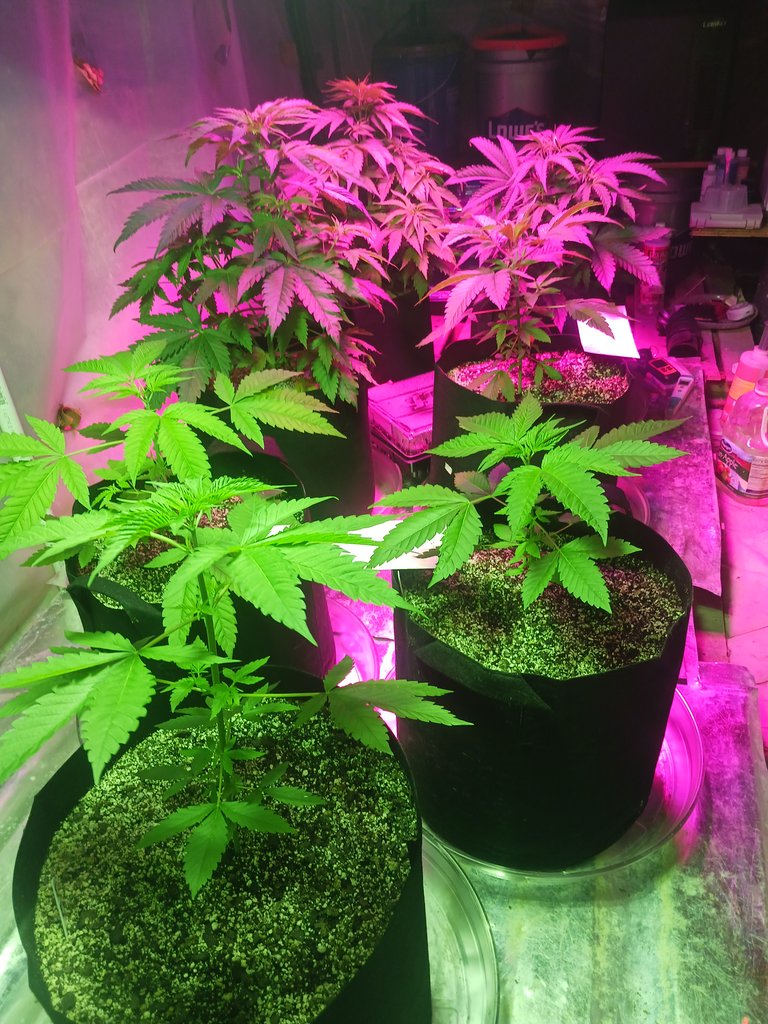 Well that's it for this weeks blog and join us next week for another grow blog. Let me know what you think of the grow so far! Until next time, keep growing your own!
Peace!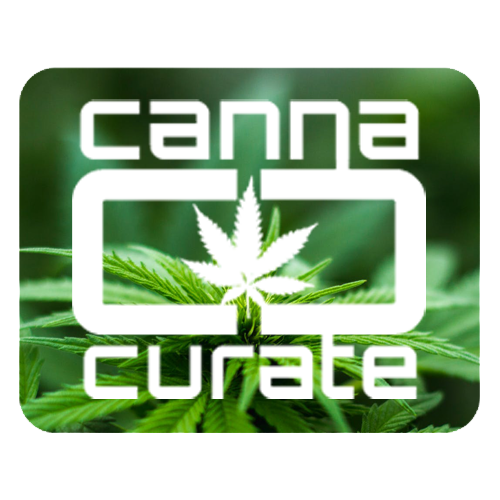 ---
---