Sexing your seeds!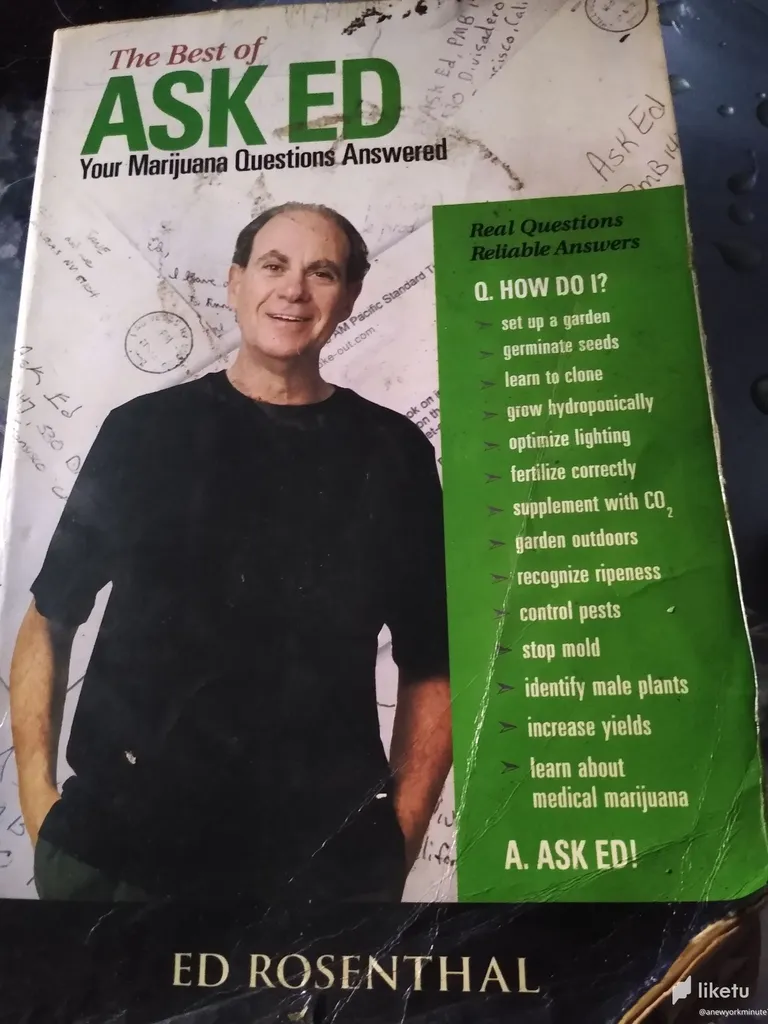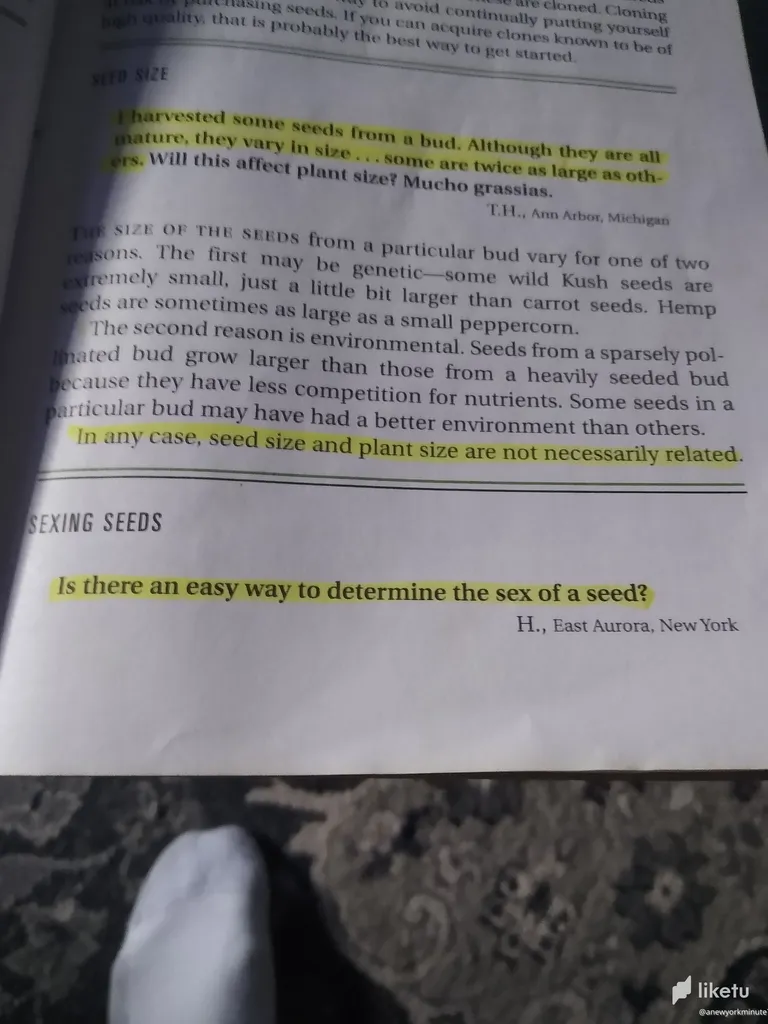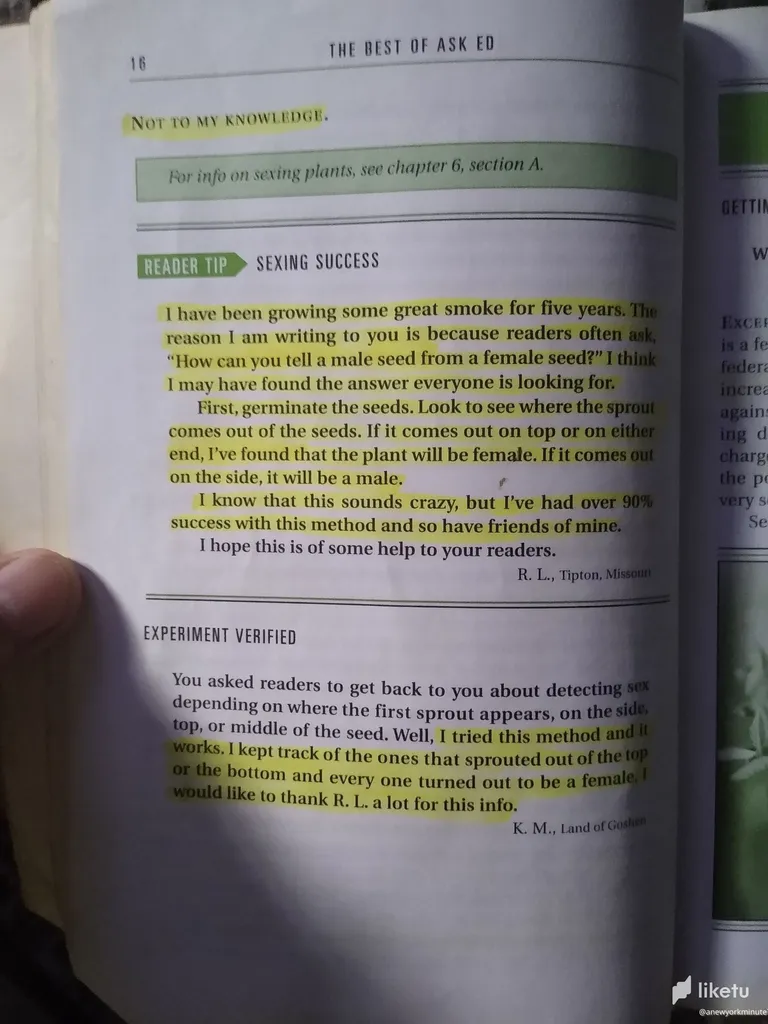 Hello growing enthusiasts! I wanted to make a short post about sexing your seeds. I replied to one of our new community members post and I see more people are interested in what I said. Like I said in the reply I've never tried this because I always buy feminized seed so I have never confirmed this. Ed Rosenthal was a columnist in the old high times magazine that people could write to him and ask questions about cannabis and he would answer them in the next month issue of high times. Well he wrote a couple of books called the best of ASK ED. I'm not sure where I got this book from but Ive had it for a long time and have gone through the whole book and highlighted everything I considered important. In the beginning of the book there is a chapter on seeds and I wanted to share that he confirmed the experiment and had complete success!
My suggestion tho and the way I usually germinate my seeds is put some water in a small clear glass jar/cup and drop your seed or seeds in it. They should float on top of the water. Put the jar of water in a dark spot. I usually put it in a cupboard. In about six to ten hours poke the seeds with your finger that are floating on top of the water and they should sink to the bottom of the glass jar/cup. If they don't sink right away you may want to wait a little longer and try again. Any seeds that don't sink after that are usually duds and I discard them. After another 12 to 24 hours look through the glass and check to see if the tap root has showed where it comes out from. If it hasn't showed yet put back in the dark place and wait another 12 to 24 hours. It should show by then. Determine the sex of the seed by where the tap root comes out from. Like I said I don't ever have to determine after it starts to come out because I buy feminized. But that's when I put it directly into my tubs or planter pots.
I hope this helps some of you that don't have the means of buying feminized seeds. Have an amazing day and keep growing!
---
For the best experience view this post on Liketu
---
---