Outdoor Grow 2022 Part 6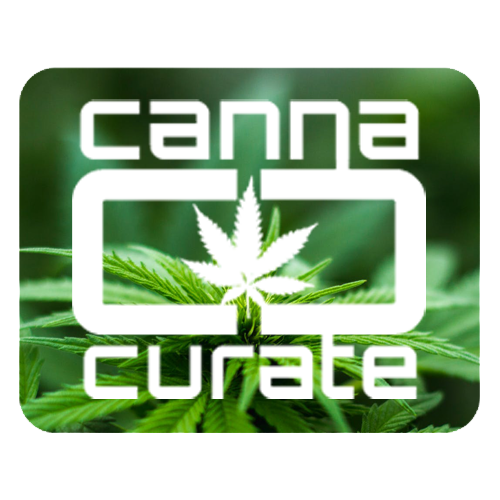 Hello Growing Enthusiasts! Welcome back to another Outdoor blog series! I hope you're all having an amazing day! It's been real busy around here but lots of things in the works! Well let's get to it....
I had to go see the outdoor this past weekend and tend to the girls a bit. Where I live we get a lot of rain this time of year and you know when it comes to growing outdoors you need that sun to dry up the moisture on those dense buds or you are very susceptible to bud rot or Botrytis cinerea. Well the Banana OG was well into budding and just about done when we noticed a little bit started on her so we made the decision to pull her since she was just about done anyway. For precaution we pretreated the rest with water and baking soda.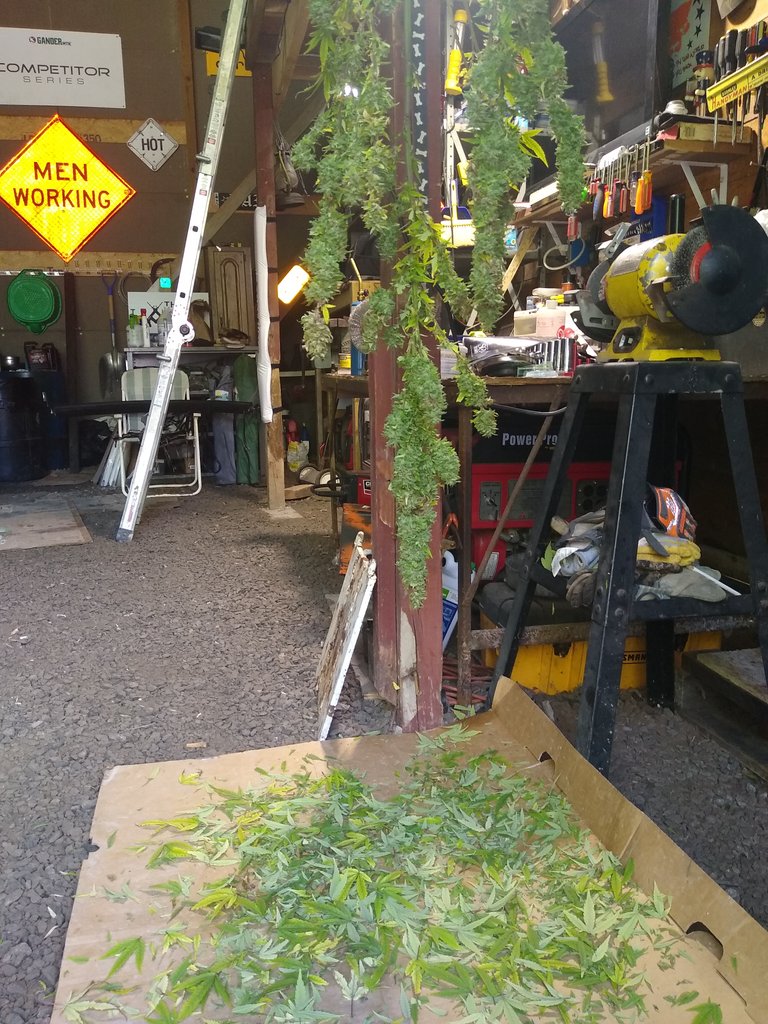 Here is the Banana OG during trim. ☝️
All the rest for the most part was looking good and still need some time to finish. And some are looking like it won't be much longer until they are harvested.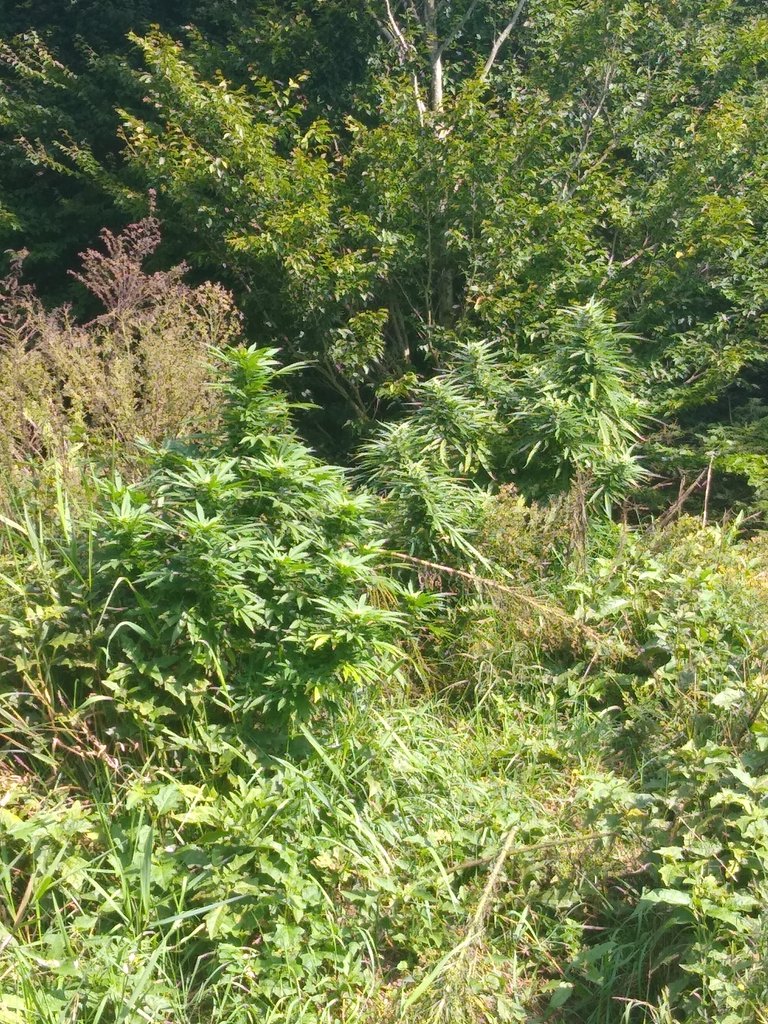 Here are two plants ☝️ that I have never taken any pictures of so today they make their debut! They sit on top of a mound of fertile dirt and have never been given any TLC. These are ones I wanted to see what would happen if left alone. They lack in height but they are pretty bushy and are packing on the weight.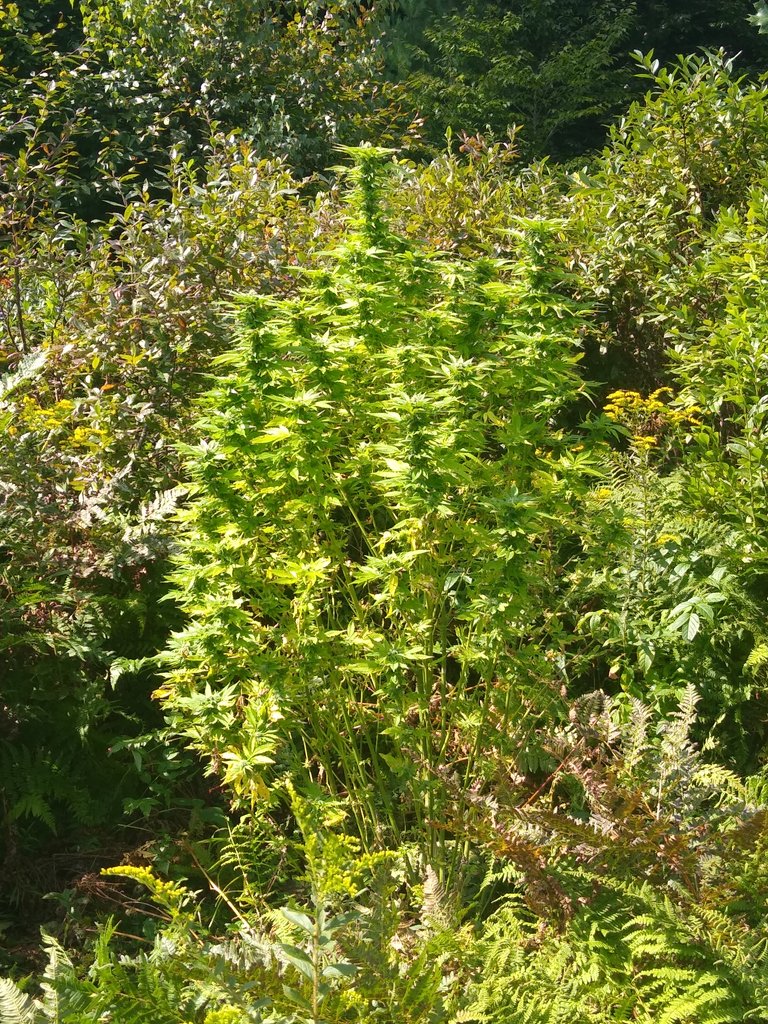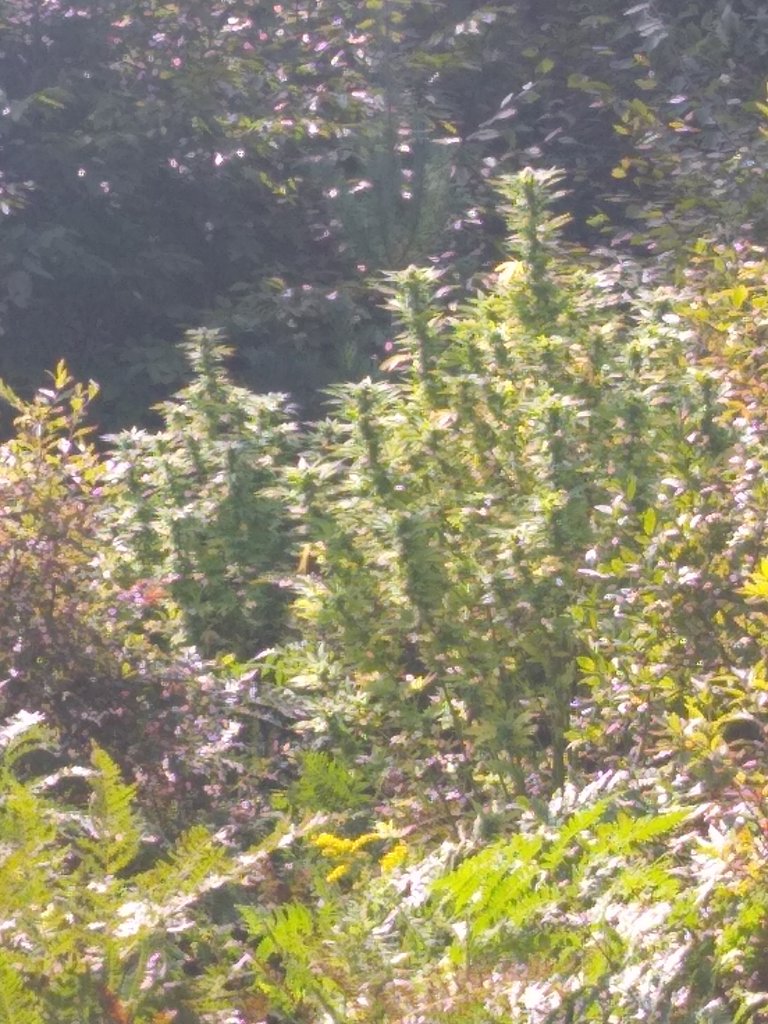 The Northern Lights ☝️ are also starting to show good bud formation!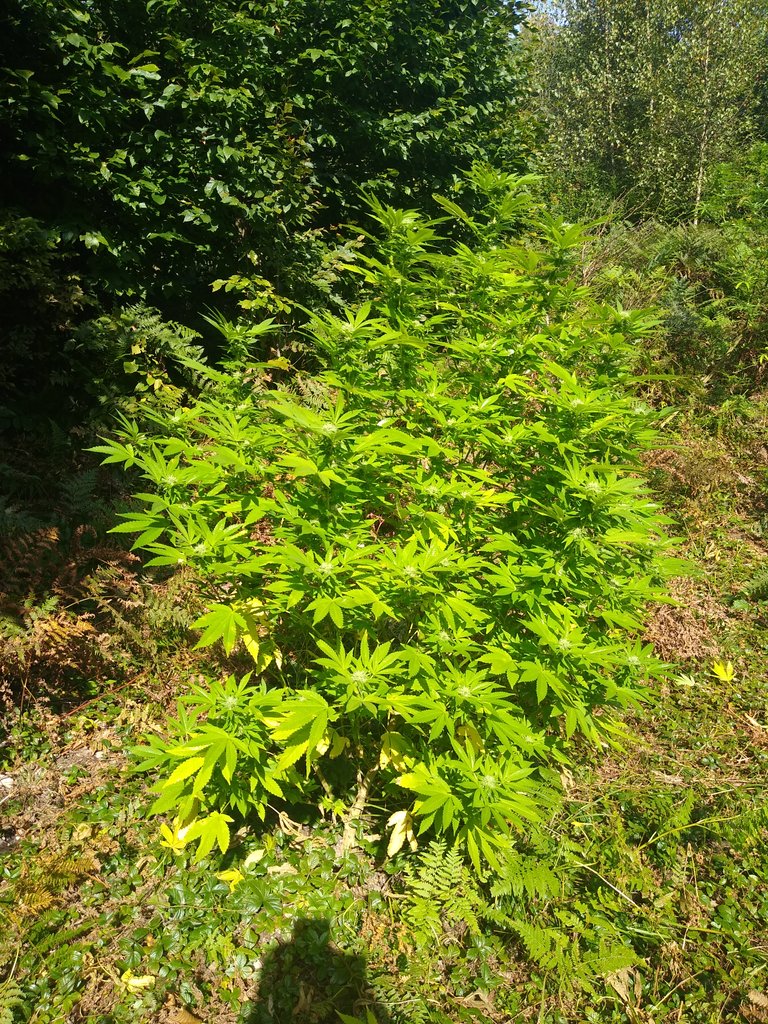 Here is the Bushy Blue Monster ☝️ but her buds are still a bit on the small side so she'll need more time to fill completely out so I'm hoping she can withstand all the moisture we're having.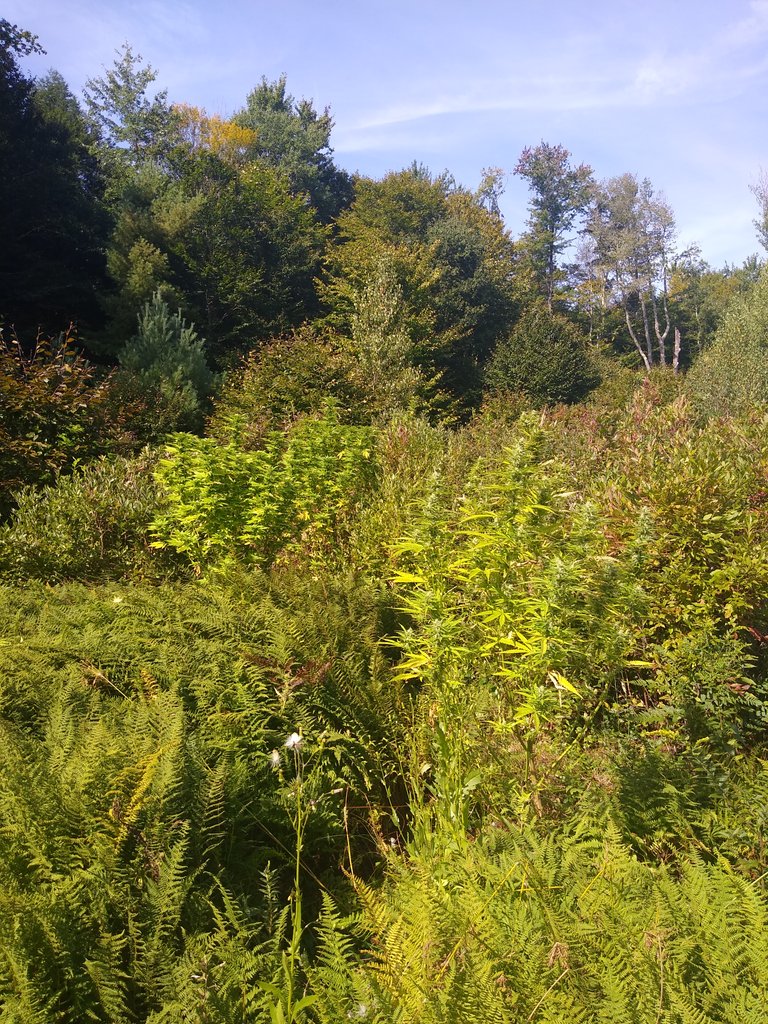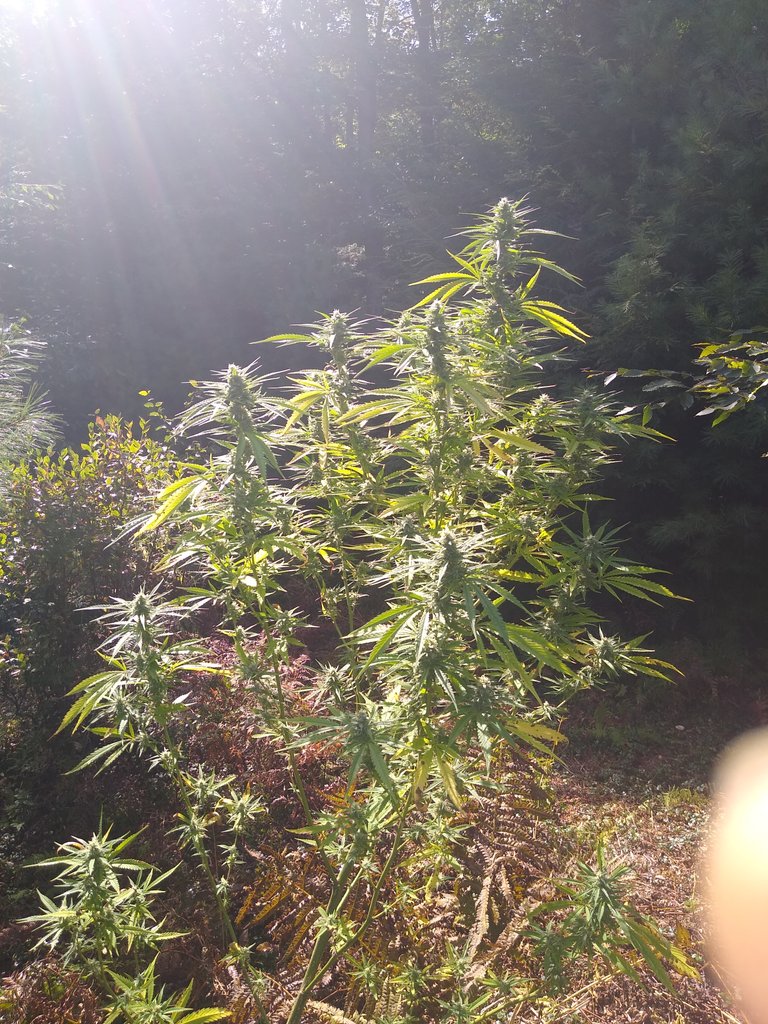 The GSC is looking lovely! ☝️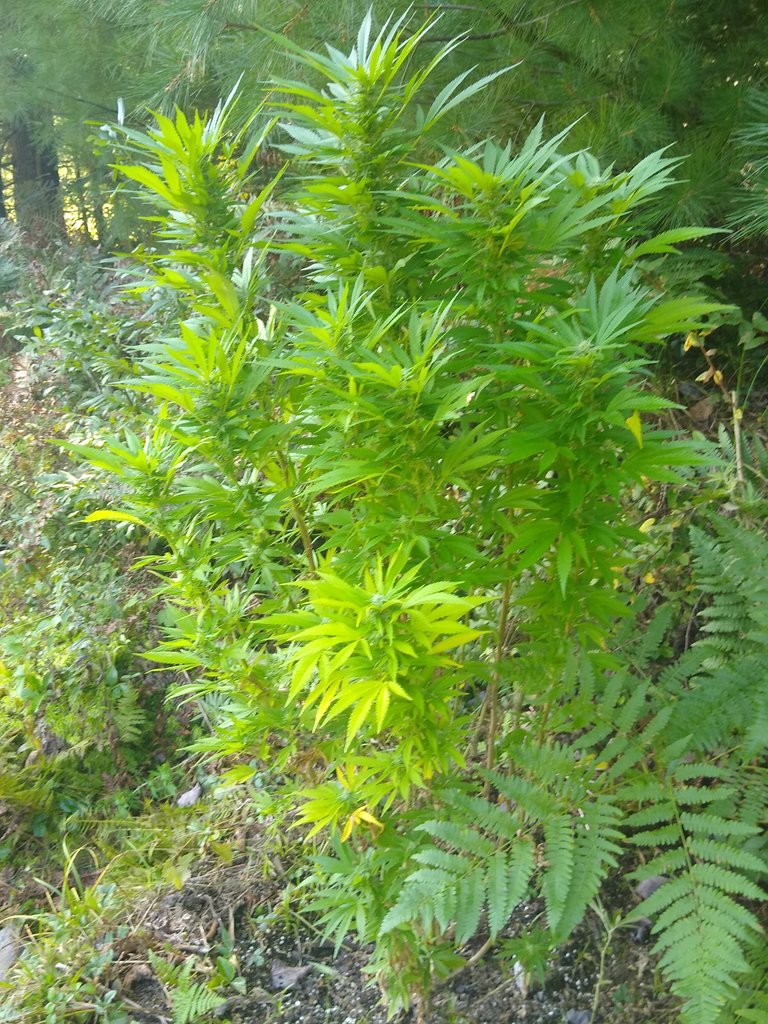 Northern Light ☝️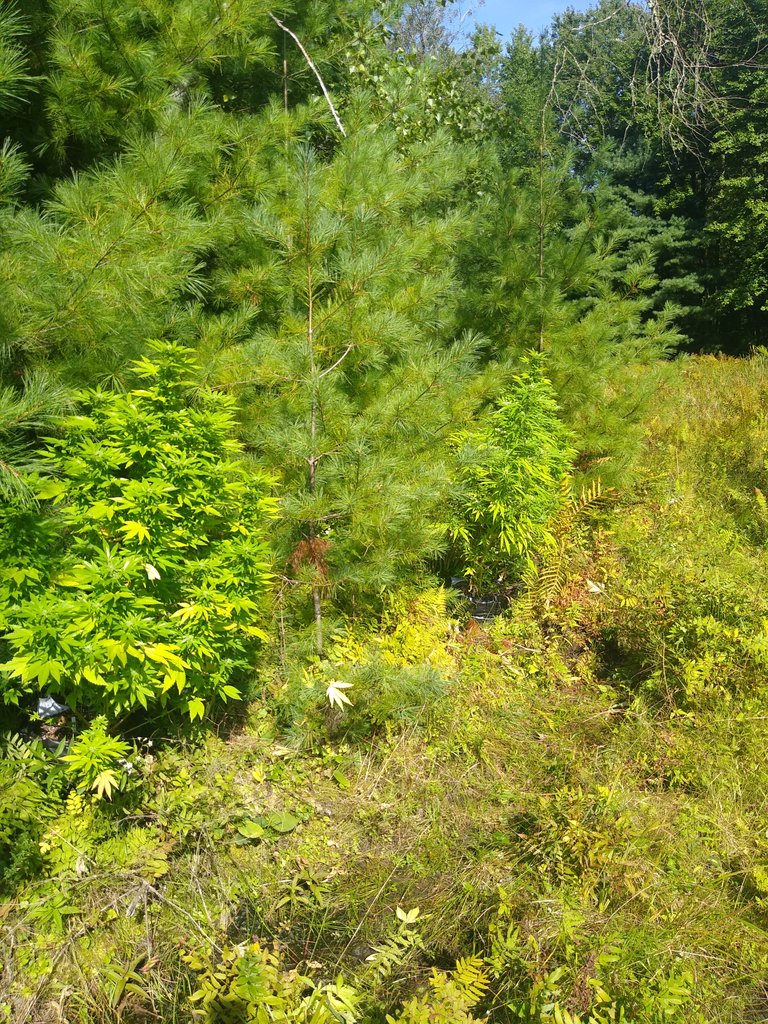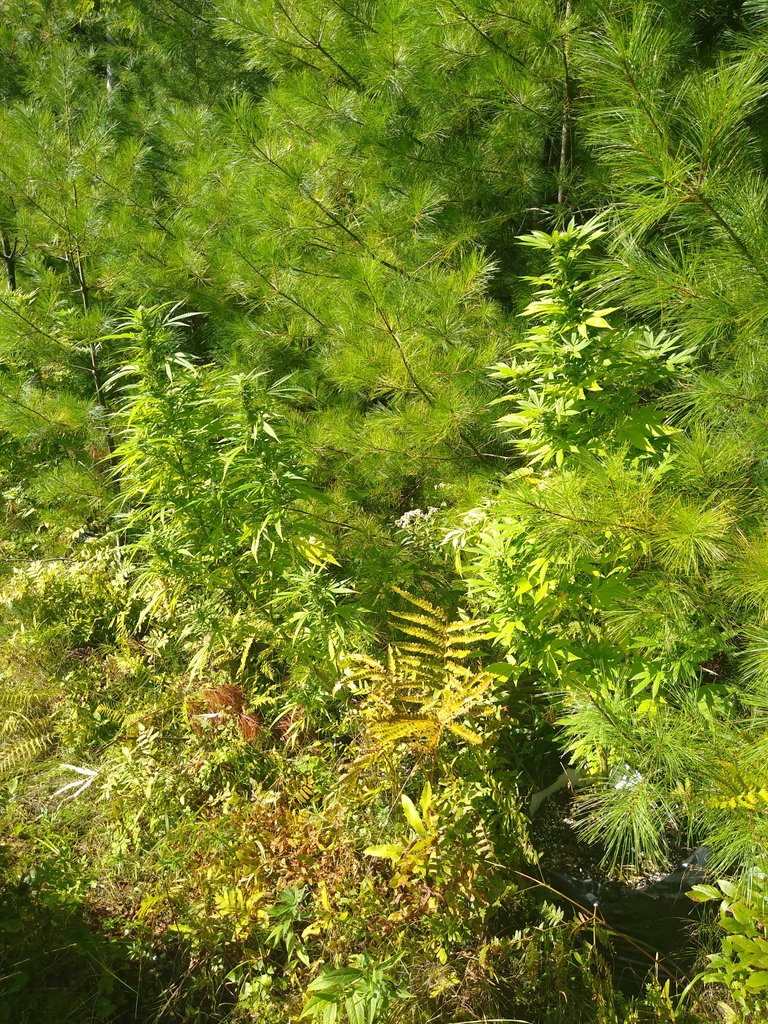 Some swamp pictures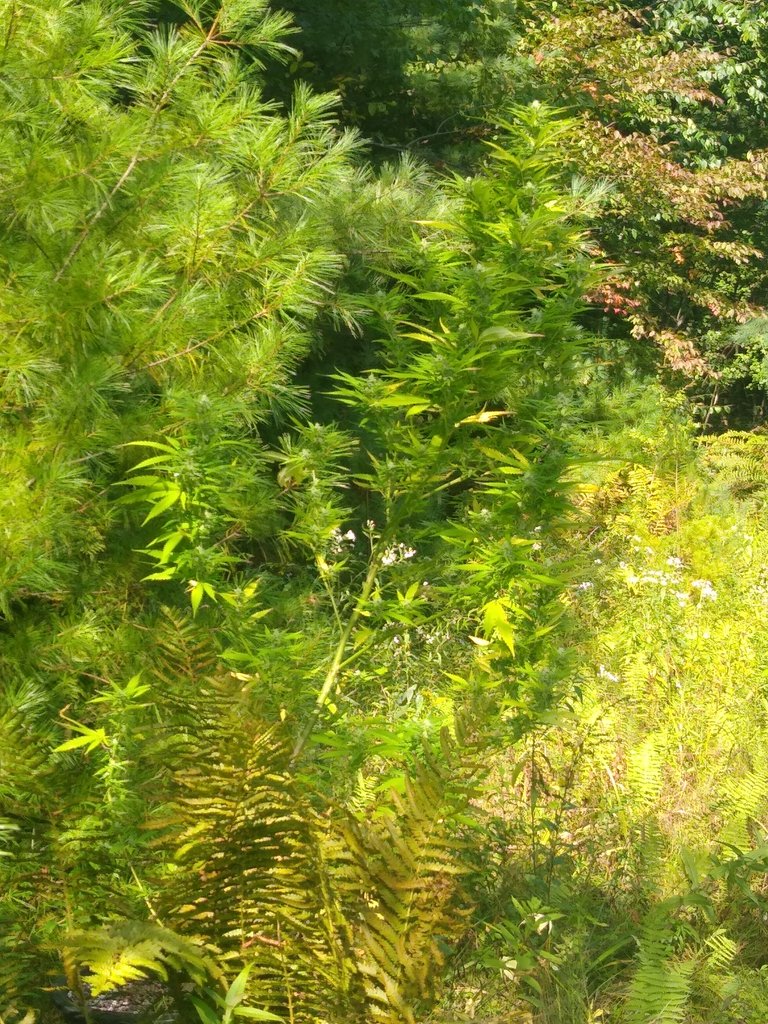 Ok on to the fenced in area. I know you guys love to see how they are progressing.....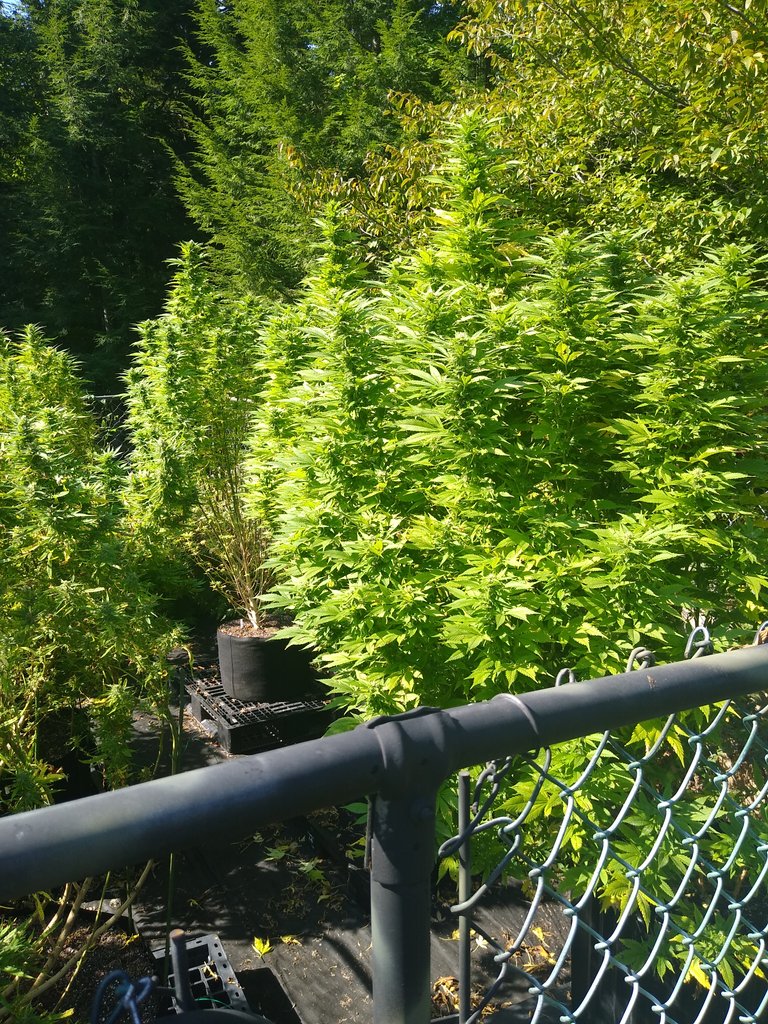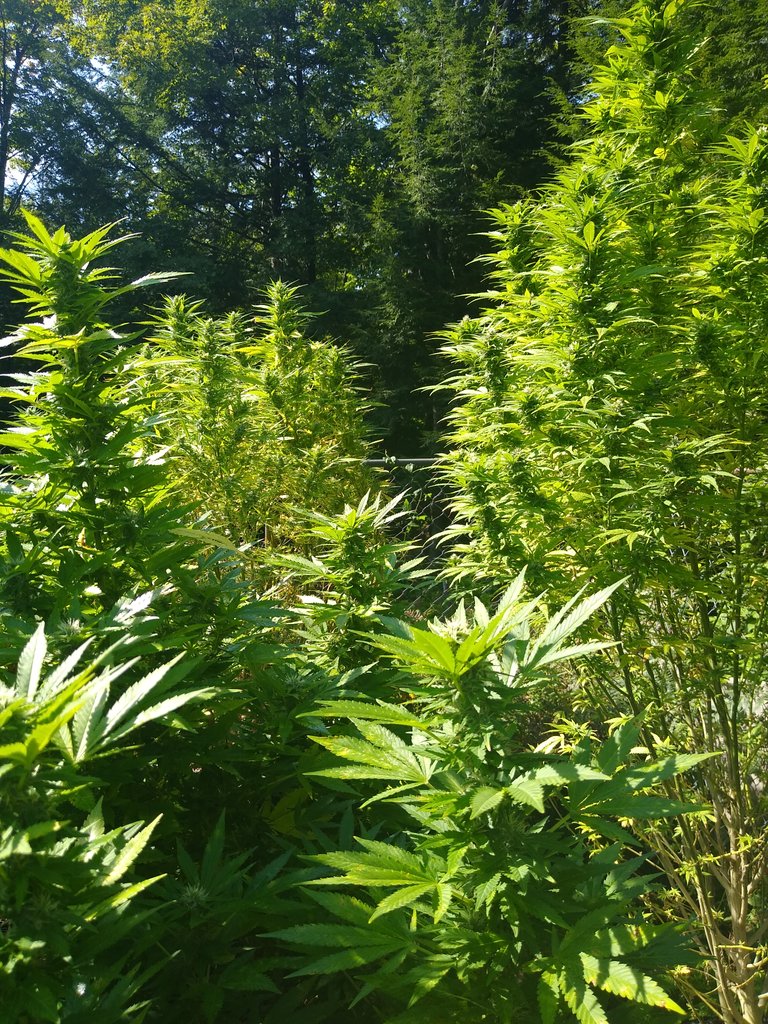 You can tell the buds are starting to fatten up! They are really looking like they should be some pretty good producers!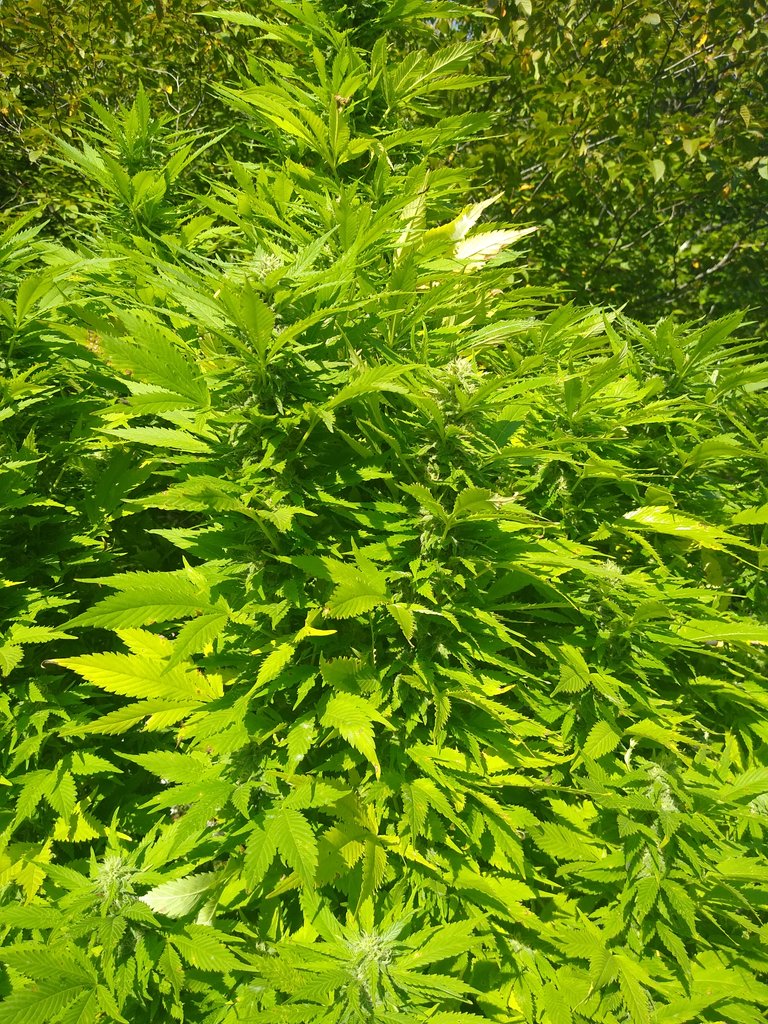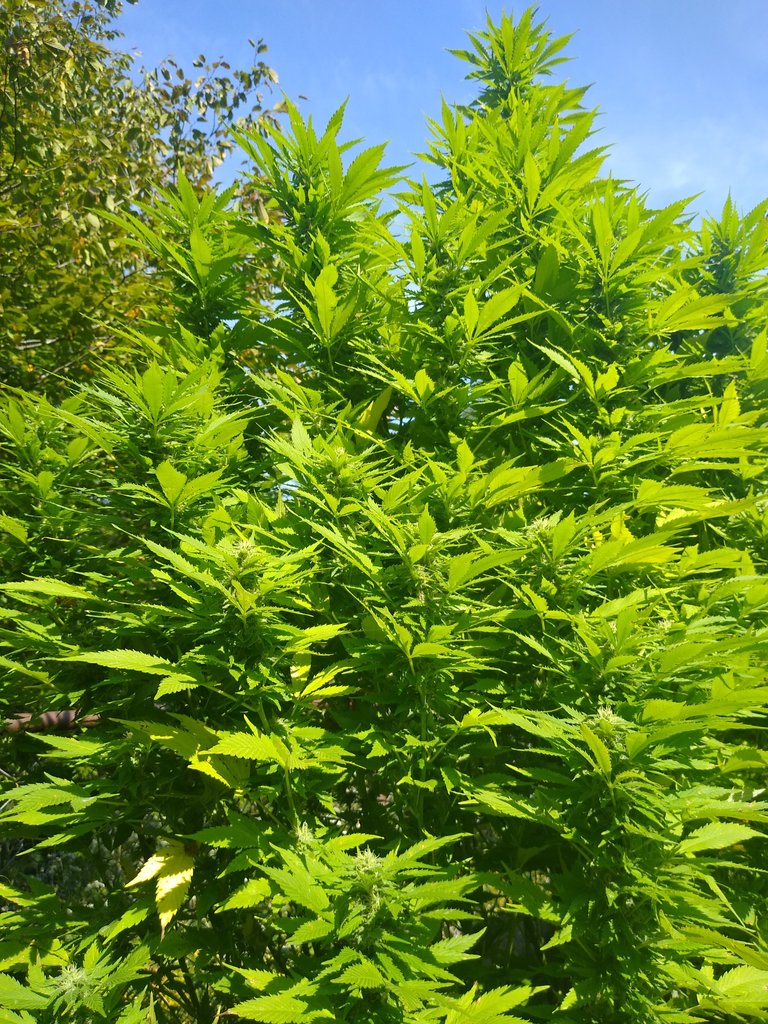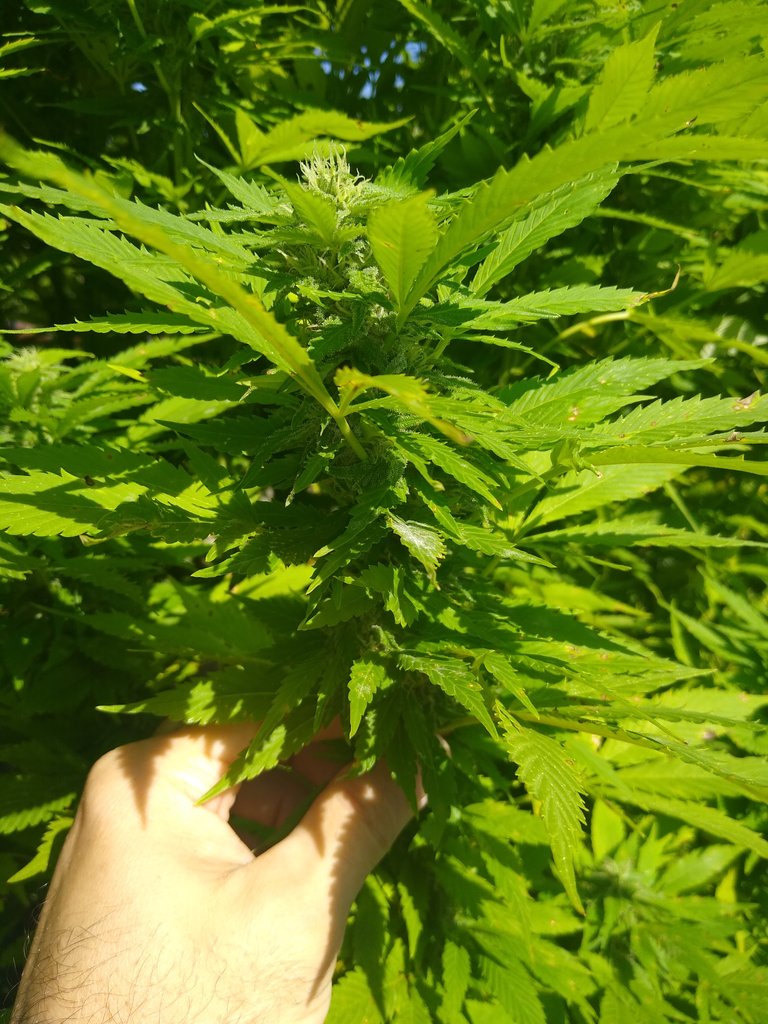 Still need some more time!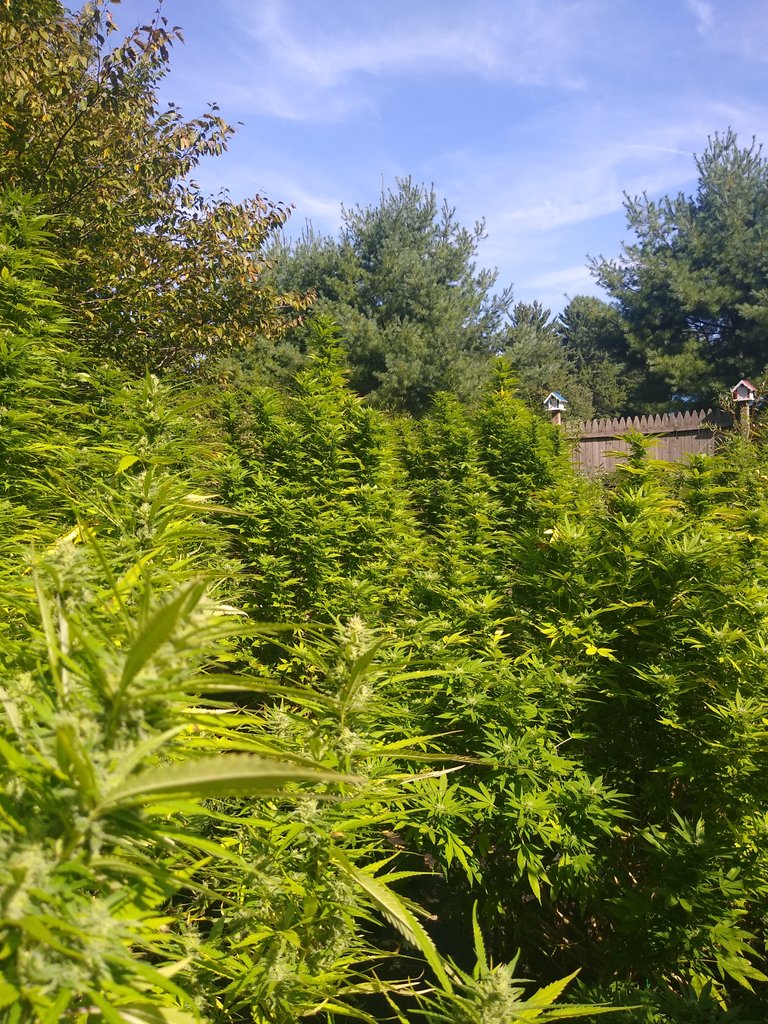 Pictures taken from the back side of the fence. ☝️👇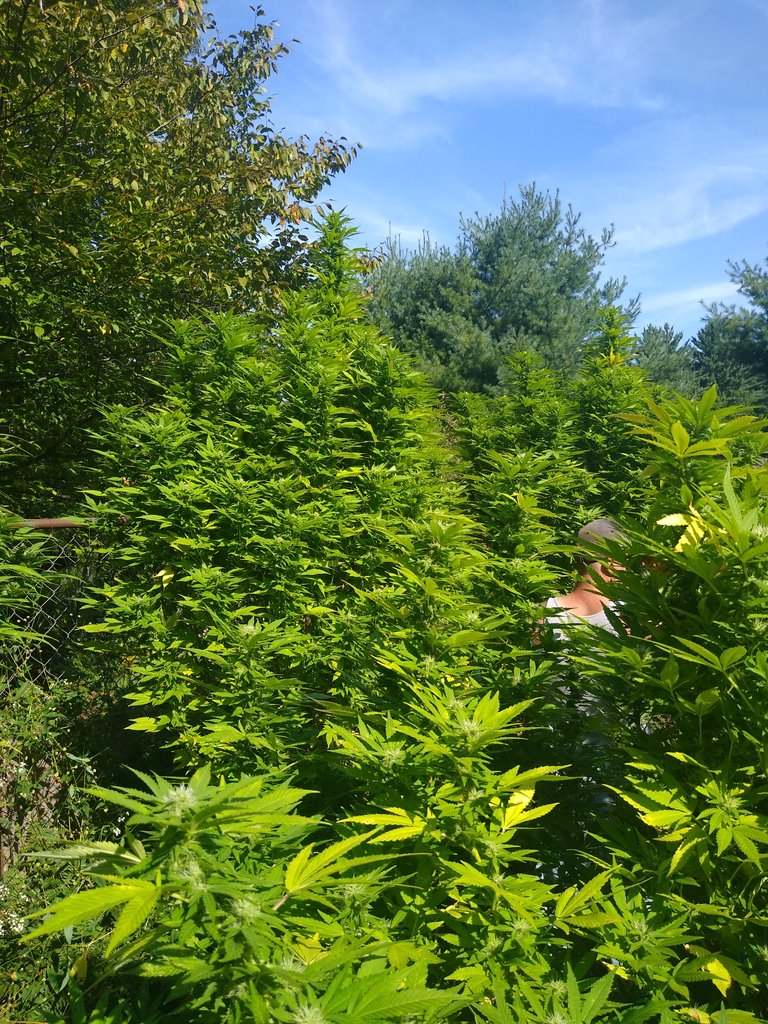 Next year we will put in some support cages around the plants to help the out a little bit when the buds start to get heavy.
Well that's it for this blog. I hope you enjoyed the post and thank you for stopping by. Join us next time when things should be poppin off!!
I hope you all have an amazing day!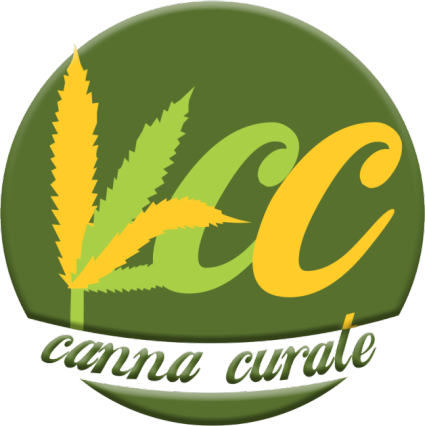 ---
---