Mushroom grow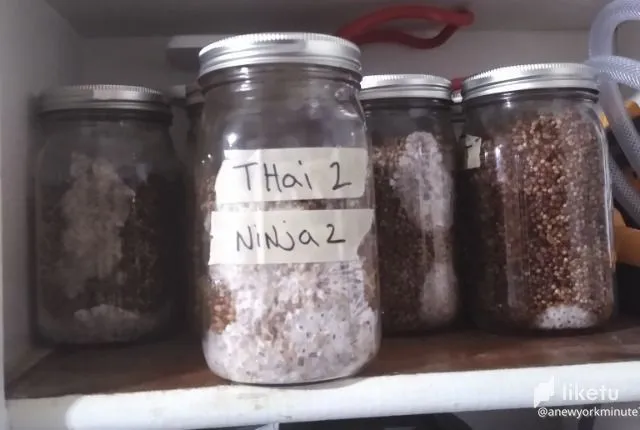 Spores colonizing the wild bird seed. About two weeks in.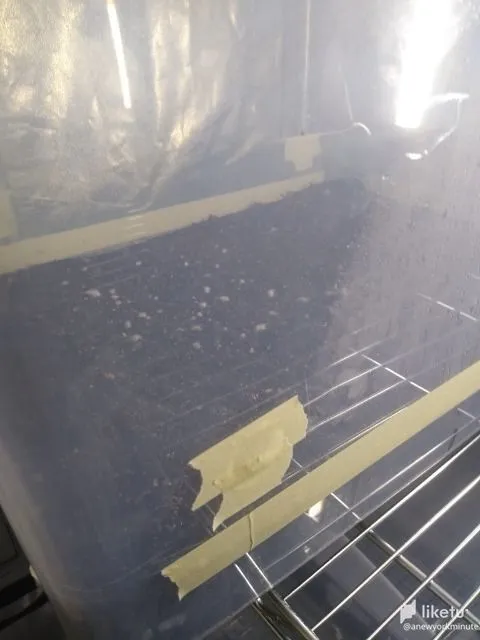 Starting to colonize the bulk substrate!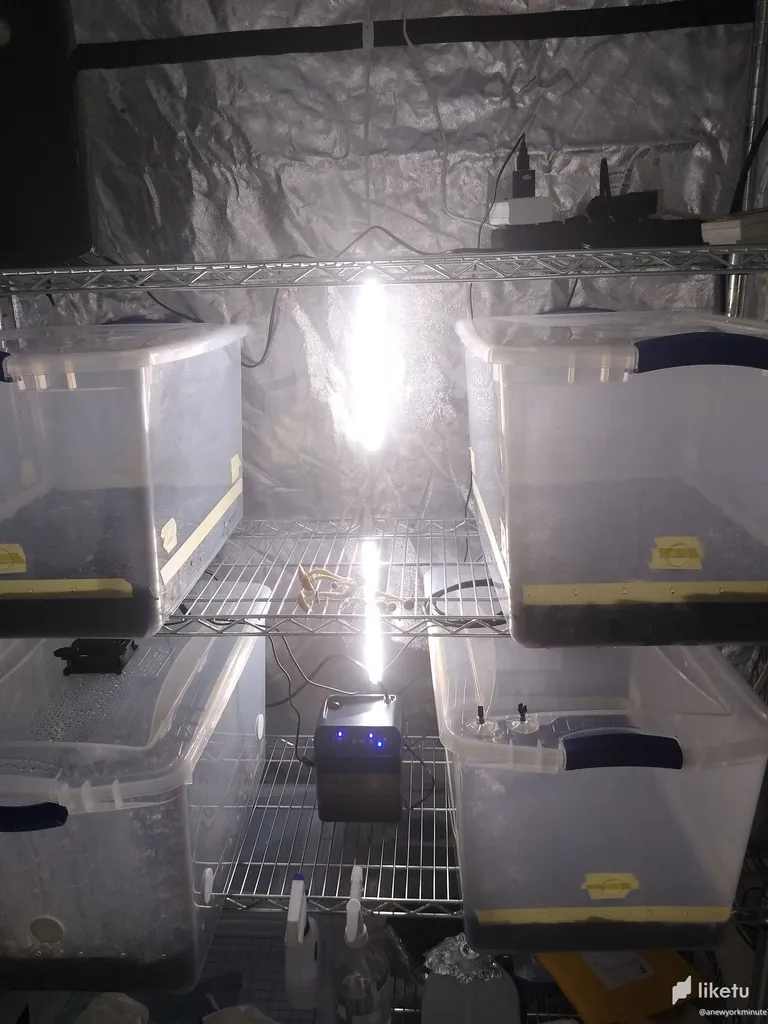 Automated mister is starting up.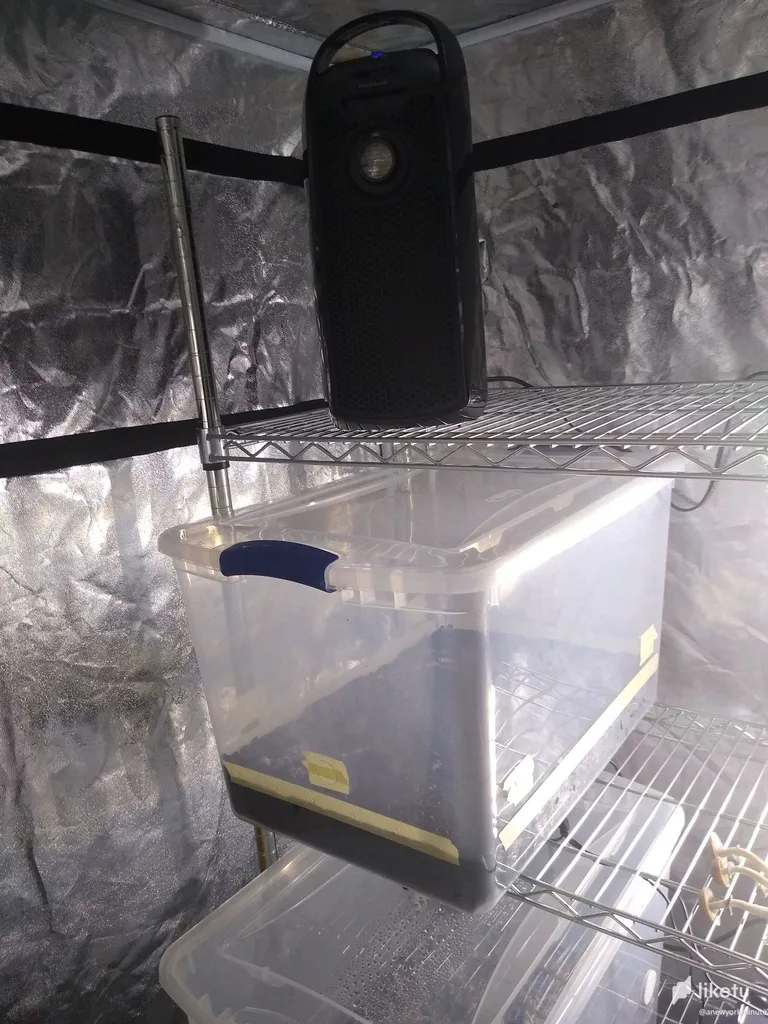 Hepa filter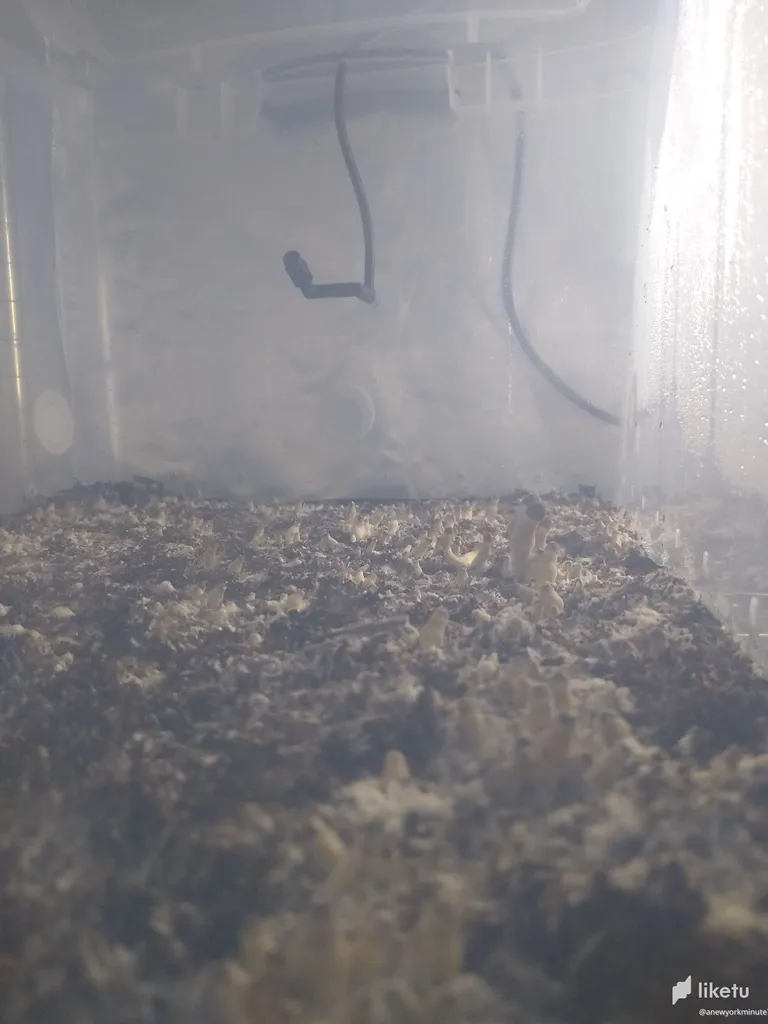 Starting to look good!
Time to pick some that are done!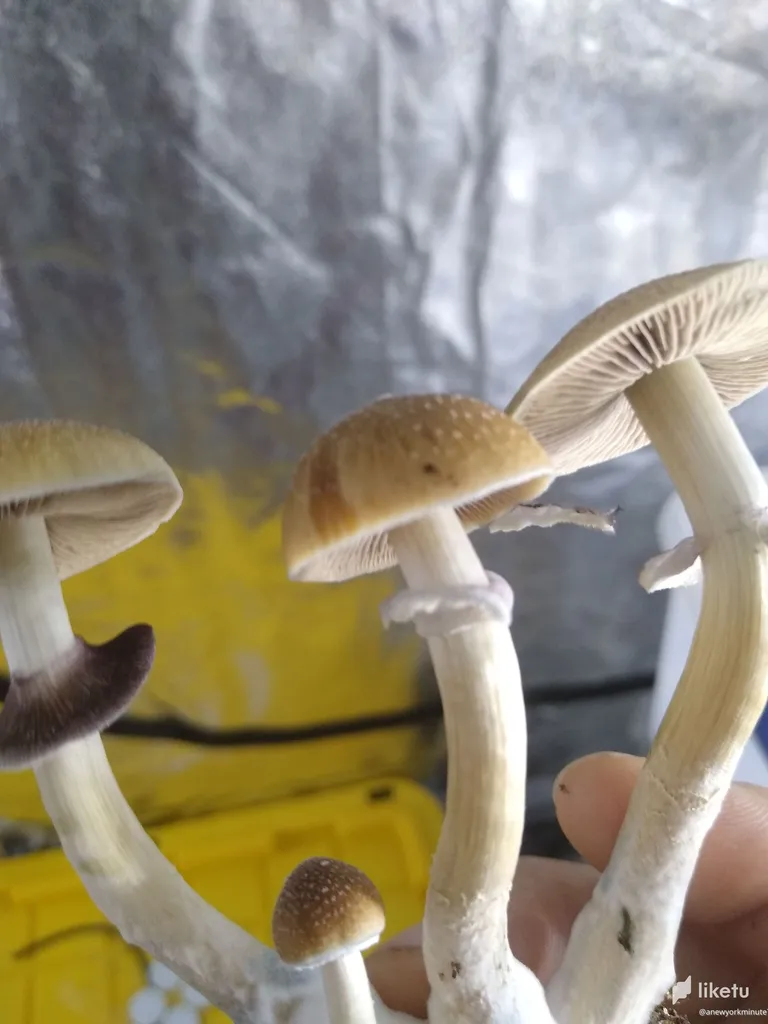 Nice group!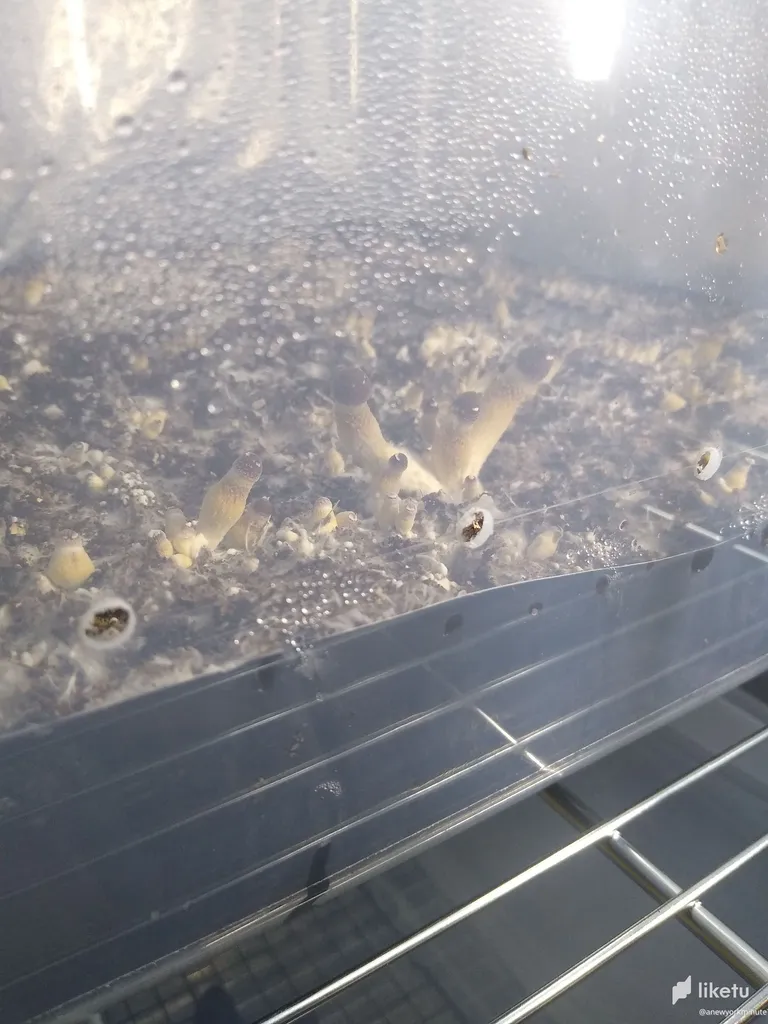 Side view before the second pick.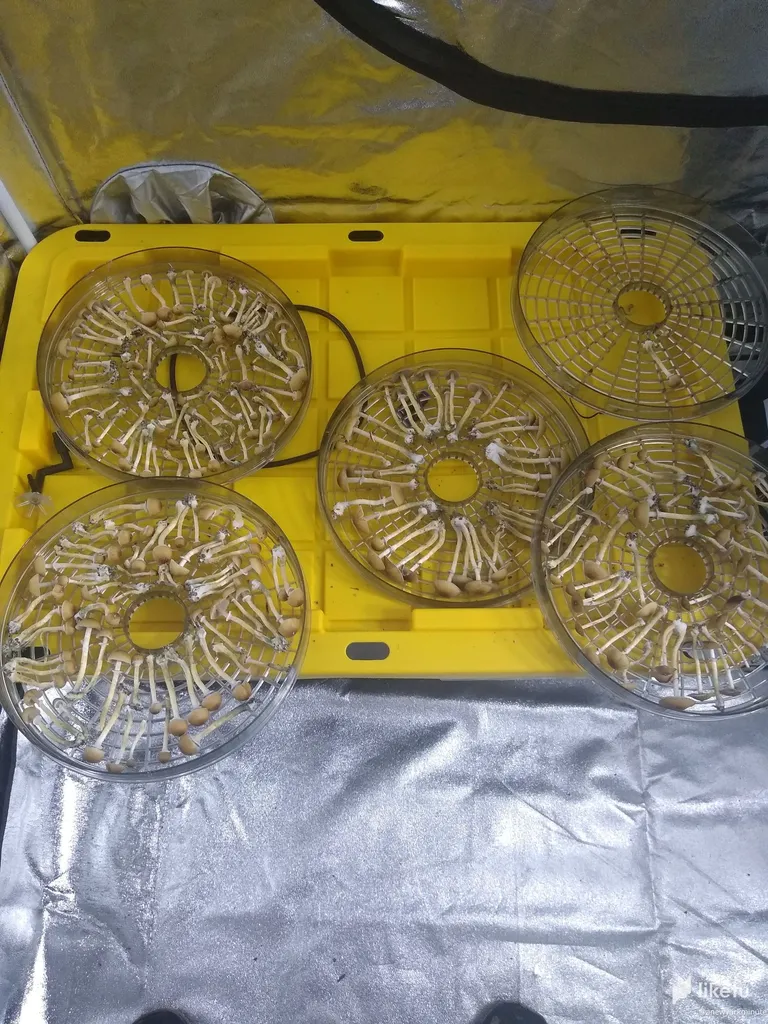 Second pick filled four dehydrating trays and started the fifth.
What's left after picking for two days.
Hello growing enthusiasts! I hope you're all having a blessed day! I have something a little different to share. This is my mushroom grow I'm doing in my 5'x5' grow tent. I am growing two kinds of mushrooms. More Pictures to come when ready. If you're interested in the process that I did these, the details and steps are below.
I started out with using wild bird seed for the inoculating process for a couple of reasons. First it is very cheap and I can buy it at almost any store that has an outdoor or garden section and second when I shake it up and introduce it to bulk substrate there is much more colonization points for it to colonize the bulk a bit faster. Oh and its really good to use when doing grain transfers as well. I see a lot of people using Rye berries but it can get pretty pricey when getting a lot of it.
After washing the seed I add water up to the first knuckle of my finger over the grain and add two tablespoons of gypsum(so the grain doesn't stick together). I put The pot of grain and water on the stove and start to boil it just until it just starts to simmer then I turn it off. After the boil/simmer I strain the seed and leave it for about an hour to release a lot of the moisture. After doing a tissue test which tells me if its dry enough I filled up my quart jars about 3/4 of the way, because you'll need room to shake your jars about two weeks in when they start to colonize. (pic1) After I put the seed in the jars I pressure cook them at 15psi for 90 minutes and leave them overnight to cool.
After they cooled I inoculated them with my spore syringes and left them in my kitchen cupboard until they colonized to about 30 percent.(pic1) After the thirty percent I shook the jars and broke up the seed by hitting the jars against my palm to disperse the colonized seed evenly throughout the jars and left them for another two weeks or until they were fully colonized.
After they were fully colonized in the jars I prepped my bulk substrate which is coco coir, vermiculite and gypsum.(cvg) For each mono-tub I used 650g of coir, 8 cups of vermiculite, 1 cup of gypsum and 18 cups of boiling water mixed in a five gallon bucket with a lid. Because I used boiling water I had to wait about twelve hours for it to cool down and by then the coco coir was hydrated and expanded. After it cooled I added 3/4 of the bulk to the tub and mixed in two jars of colonized seed (broken up). Then added the rest of the bulk on top to cover any seed that might be showing.
There is a black liner in the bottom of each tub made from a garbage bags to stop side pinning. Also the 1/4in holes in the mono-tub are right at the bulk substrate upper level. I have an automated misting and fan system for two of the four tubs. The misting unit is called a monsoon solo II and the fans are from eternity.
The tubs are left with tape over the holes so the seed can colonize the bulk (pic2) for ten to fourteen days or until the primordia start to show. When they started to show I sprayed them with water and the next day or two the pins had started to show.(pic5) The pins then turned into mushrooms.(pic6)
I have a Hepa fan in the room (pic4) so I can cut down on any dust, pollen or anything bad disrupting the grow. I learned from my first grow about nine years ago that when growing mushrooms it's very easy to get your whole grow fk'd up! I had gotten trichoderma, started over and the next grow got it as well. After that I threw everything out and never really got back into it until now. Now I spray everything down with isopropyl alcohol before doing anything. I guess the saying "cleanliness is next to godliness" is especially true when growing mushrooms!
I eat them to become closer to spirituality, earth and self. I will be taking a little "trip" this weekend after my mom picks up my daughter to spend the night! These mushrooms can also be used to help people with PTSD and other mental disorders and I also seen a documentary where this guy took them for his seizures and he claimed they did dwindle them down from one every other day to having them once a month.
I hope you liked my post and thank you for reading.
---
For the best experience view this post on Liketu
---
---