Making Micro Dose pills and the benefit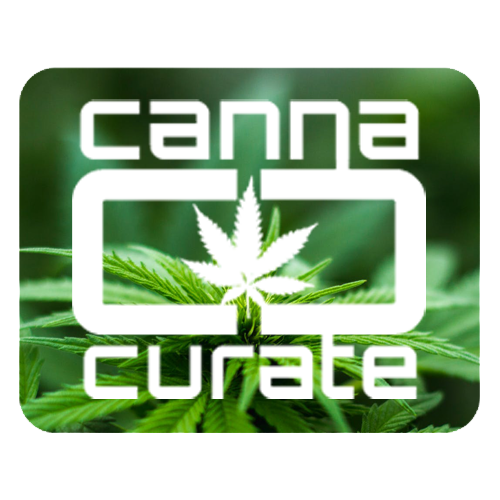 Hello growing enthusiasts! Welcome back to another blog! Today I will be talking about my micro dosing experience.
It's been 18 days of daily dosing and I wanted to wait a little longer until the four week mark but I thought I would make a blog now and another blog in a couple weeks. I have been reading a lot into the benefits of micro dosing and the science behind it all.
In my state of New York they are trying to pass legislation of legalizing psychedelics of any "natural plant or fungus based hallucinogens". If passed it would legalize the possession, use, cultivation, gifting, creation, production, and sharing between Natural persons of the age of 21 or older. These include Natural psychedelics such as DMT, ibogaine, mescaline, psilocybin, and psilocin. While Colorado and Oregon have already passed, New York joins many other states trying to pass legislation while over a dozen cities have already decriminalized it.
The benefits of micro dosing are beyond amazing! The studies are looking at helping people with mental health disorders such as PTSD, depression, anxiety, addiction or substance use disorder, eating disorders and much more.
The science suggests we are all born with roughly 100 billion neurons and begins to decrease as soon as we are born. Each neuron is able to connect with thousands of other neurons, and from birth to about the age of three the synapses which is the electrical impulses between two neurons in the brain increases from 2500 to 15000 per neuron but slowly declines with age. When psilocybin is introduced in the body scientists can see changes in the brain neuron connectivity within 30 minutes after ingestion. They are seeing the neurons are sprouting new dendrites, which looks like the branches of a tree, increasing connections between the cells. The branching reminds me of the mycelium I grow that produce the fruiting body we call fungi. It's amazing how we are all connected with nature around us! The possibility that we can rewire our brain to help mental health disorders are beyond amazing! The scientists are also saying the new connections that are produced are larger and stronger than normal.
In my spiritual experience I'm going through I can see already my choices have become a little easier to find. I am not "brain farting" as much as I was. I have become aware that my mental attitude has become more positive and I've become less stressed out about things I usually got stressed out over. I will continue to micro dose and report my experiences. Well on with the show as they say!
Today I want to show you how I made my micro dosing pills. First thing, I have my home grown mushrooms that are piling up in my cupboard. Here is one jar 👇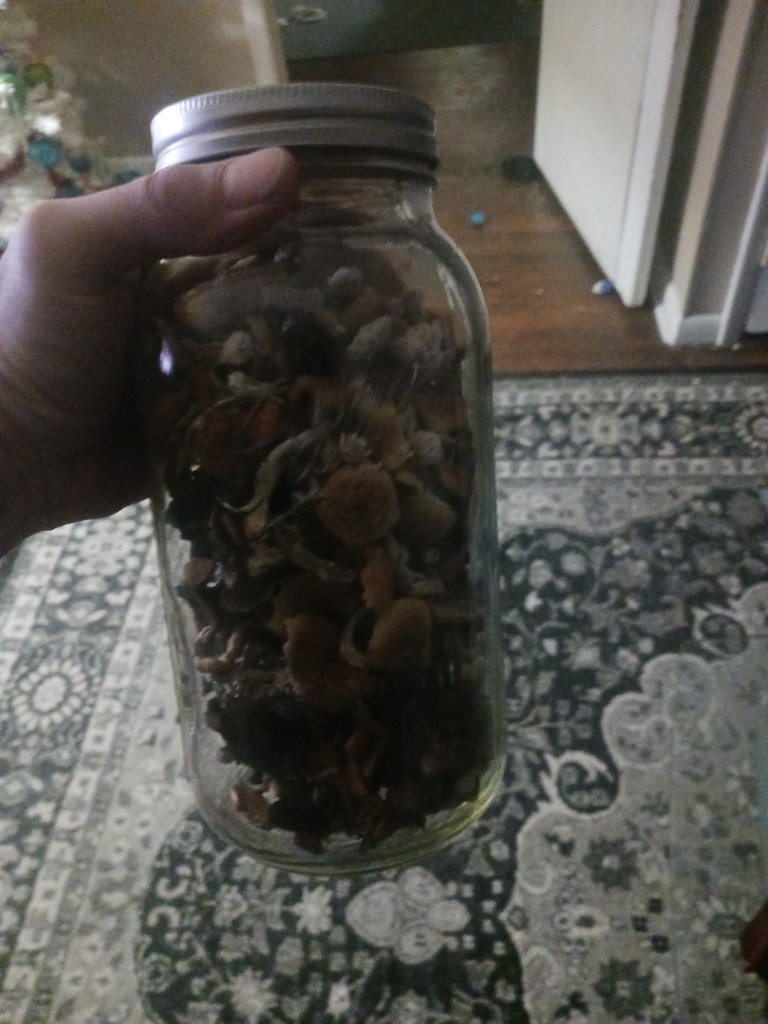 These are my GT's but I'm also making some with the APE's. I ordered the pill machine and capsules from online shroom supply. The machine and pills are the largest size they had advertised which are categorized as "000".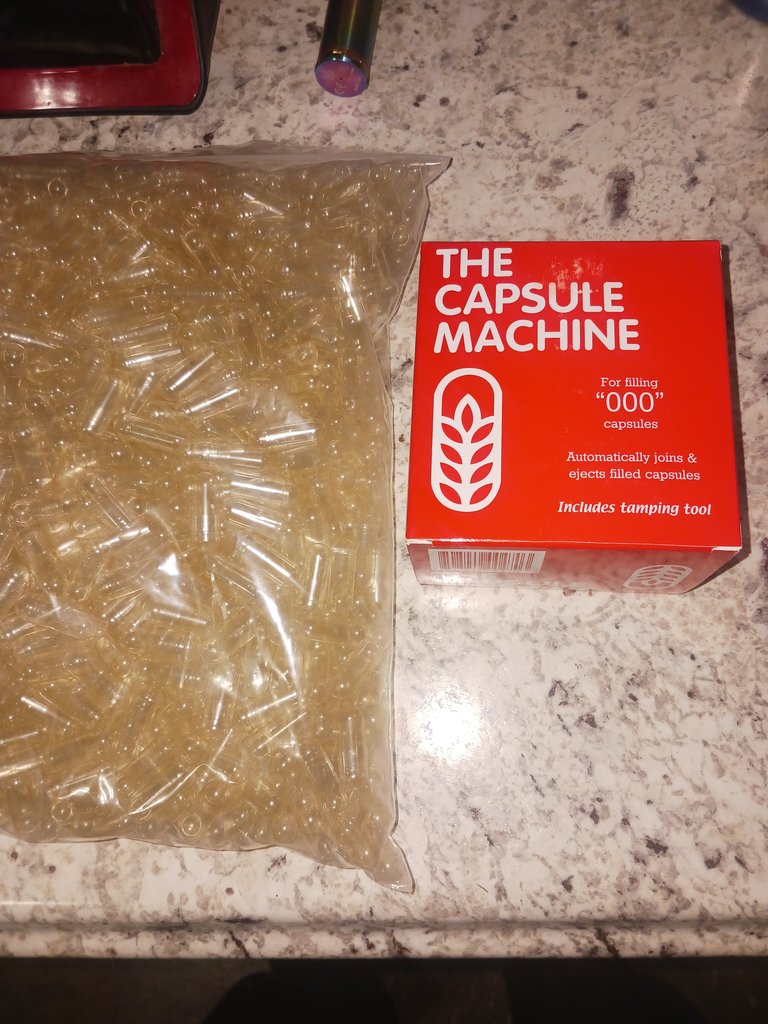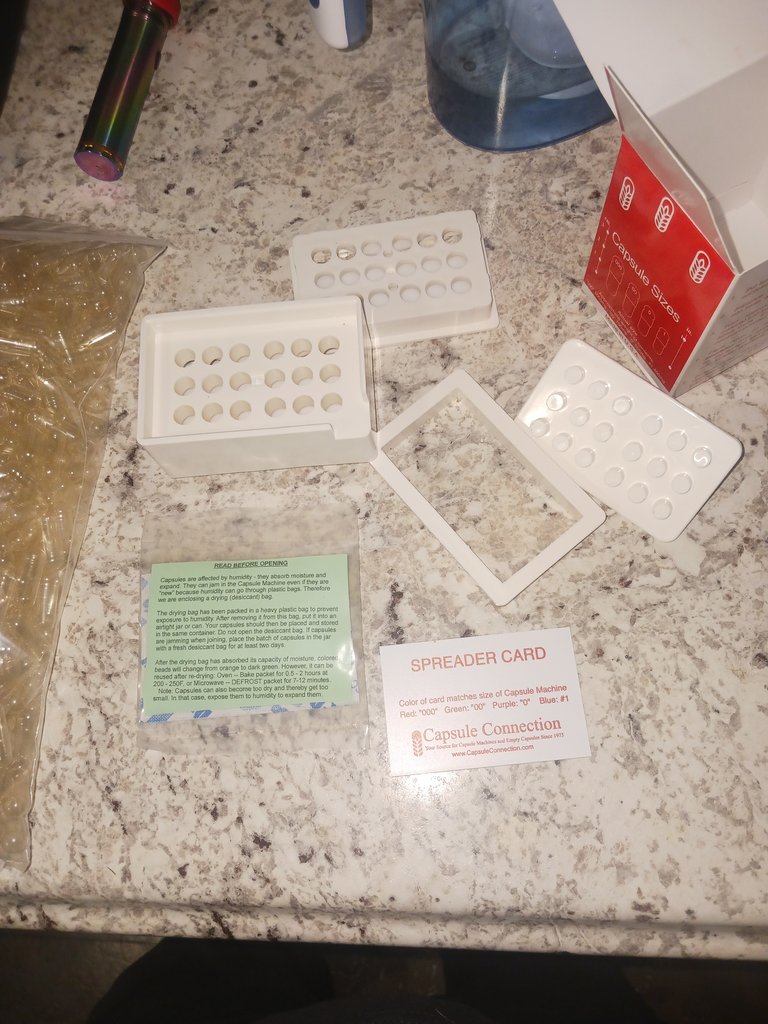 This is everything that came in the machine box. I pulled out my coffee bean grinder and weigh up 7 grams of mushrooms and ground it up to a fine powder.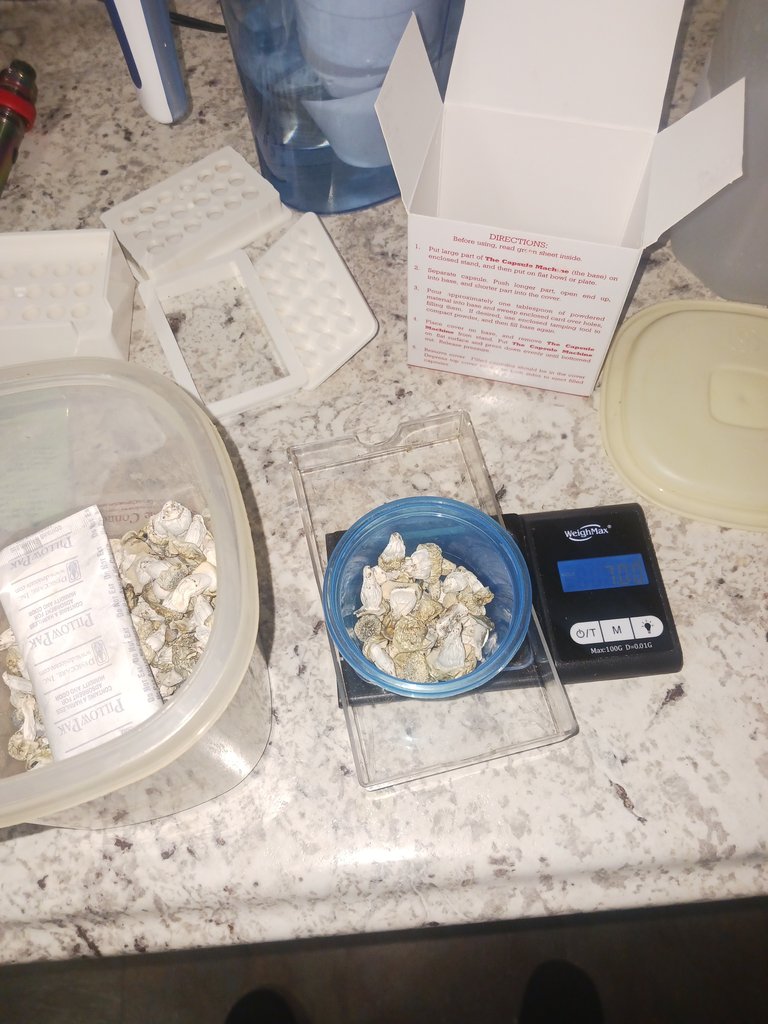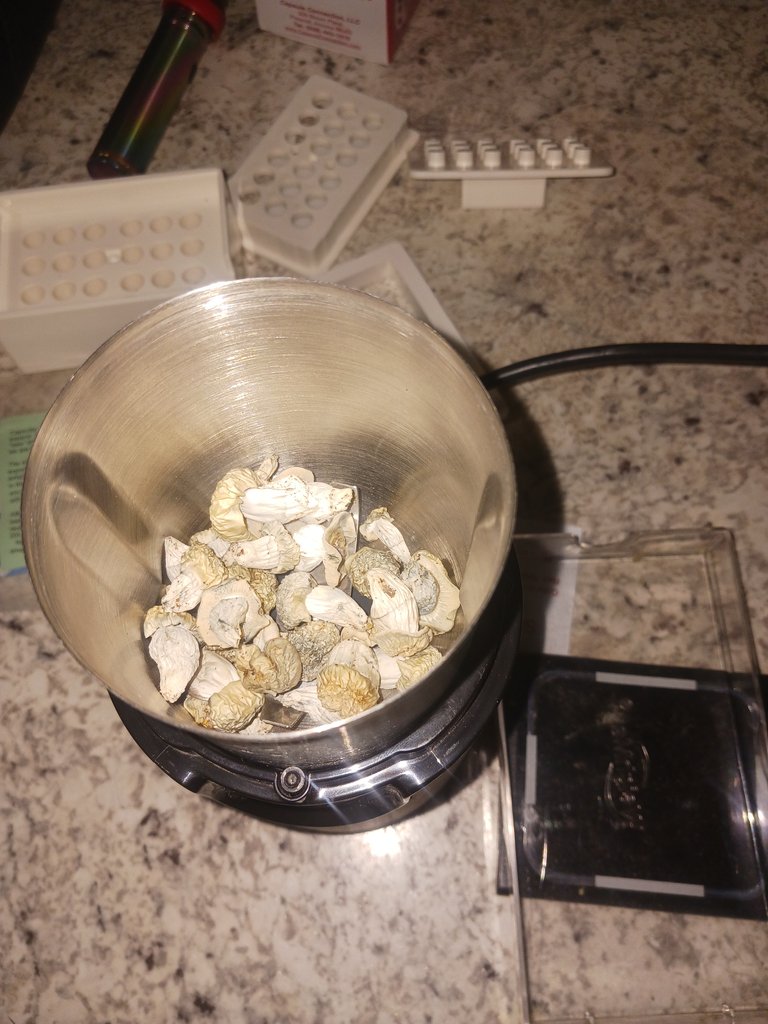 )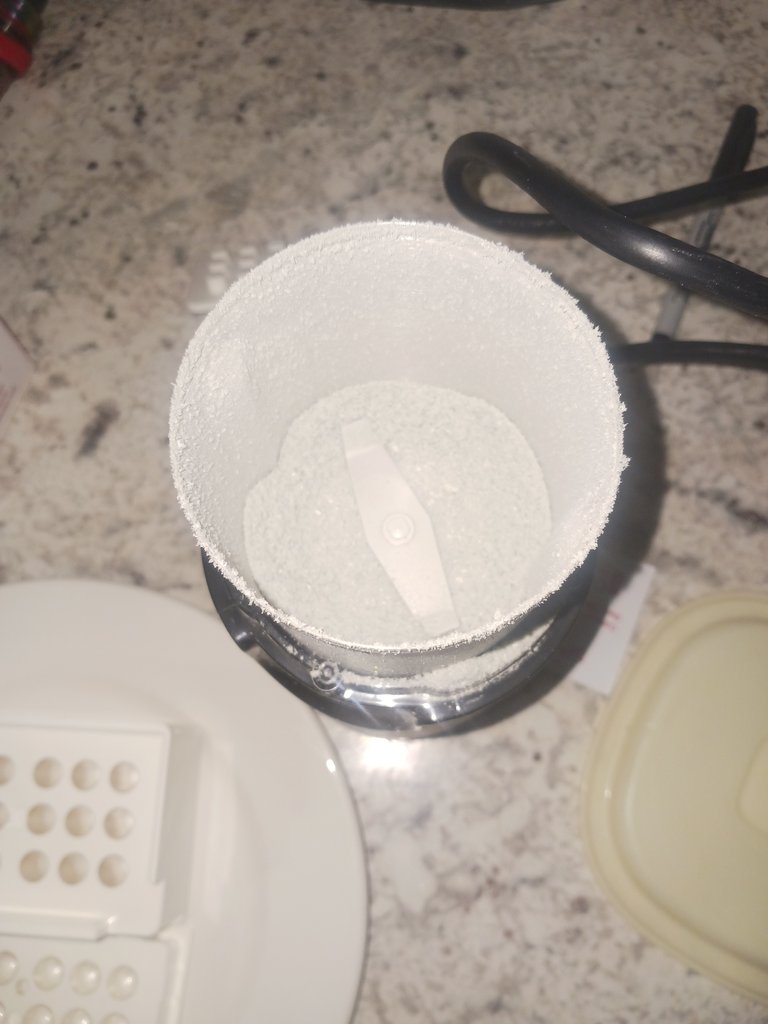 )
---
Once ground up I separate each capsule and put the tops and bottoms in the slots of the machine.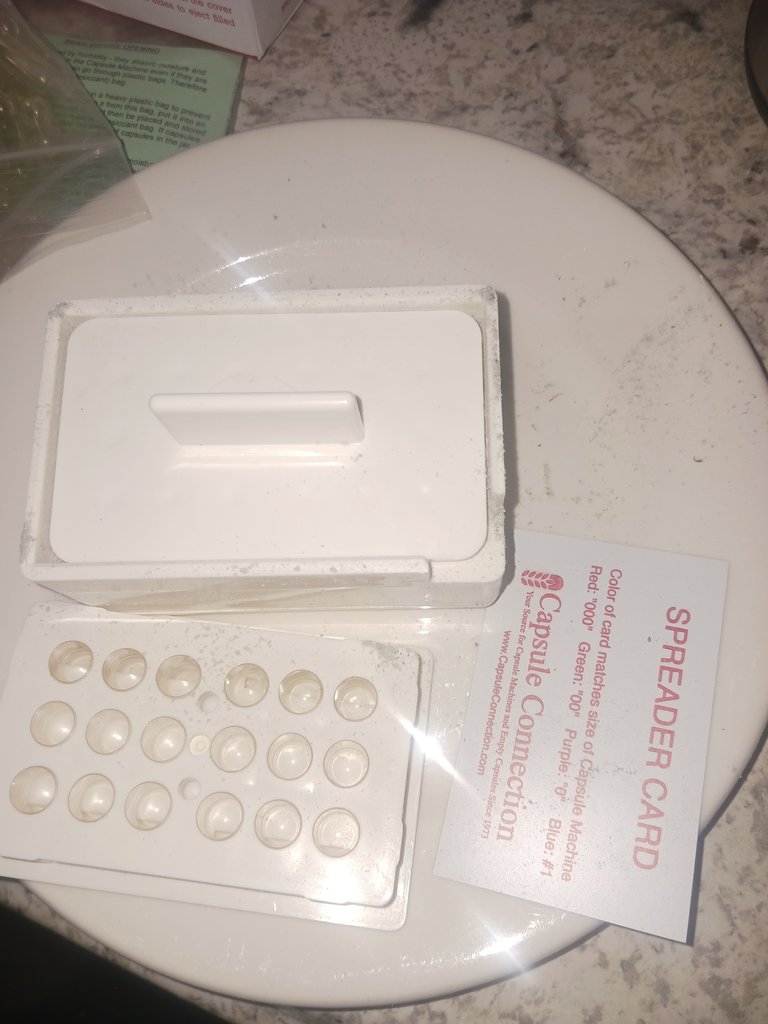 I then added the mushroom powder to the base only and spread it evenly over the slots. I use the tamping tool to pack the powder down until there is no powder left in the base.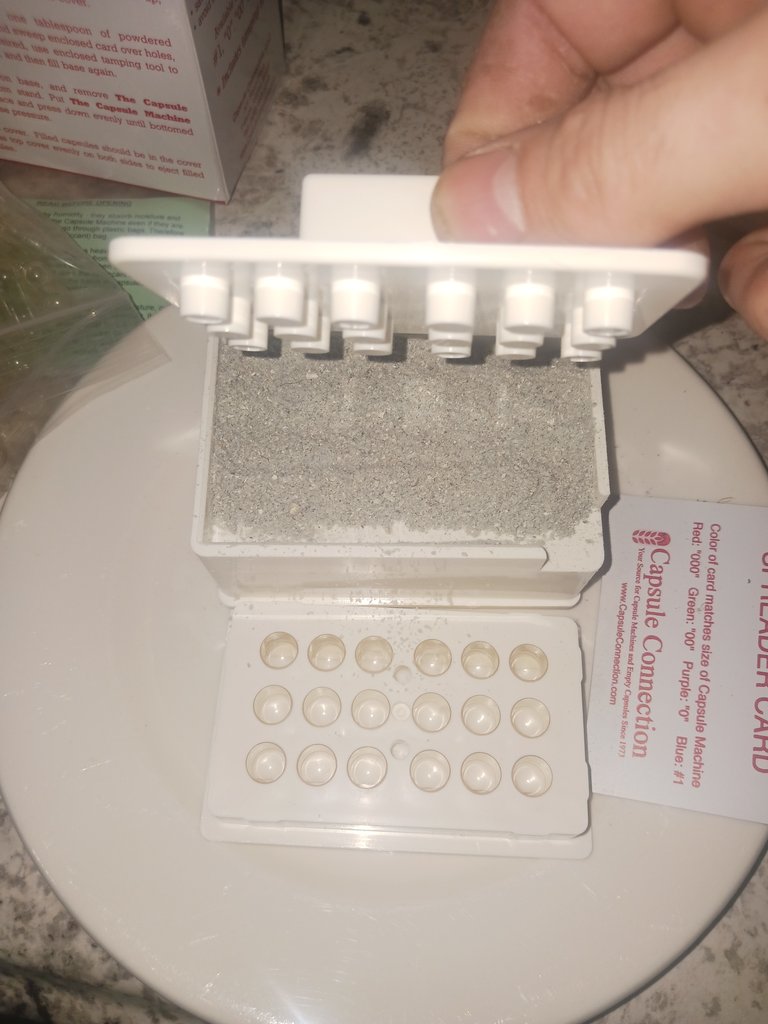 )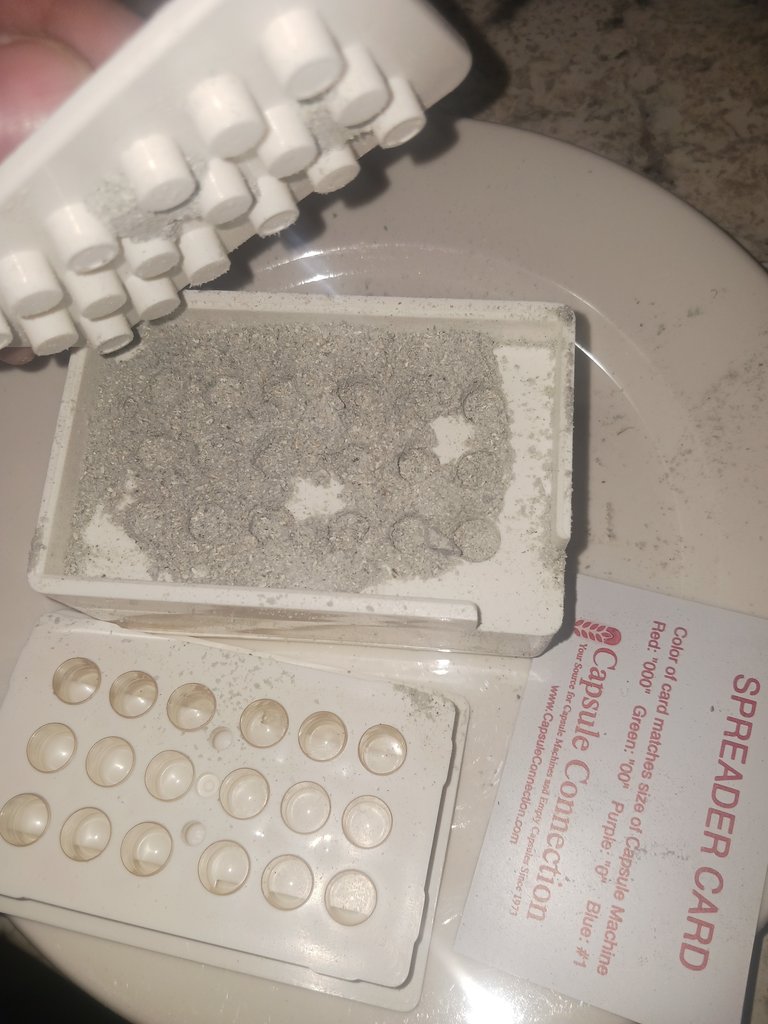 )
---
After all the powder is packed in I marry the top part with the bottom to enclose each capsule.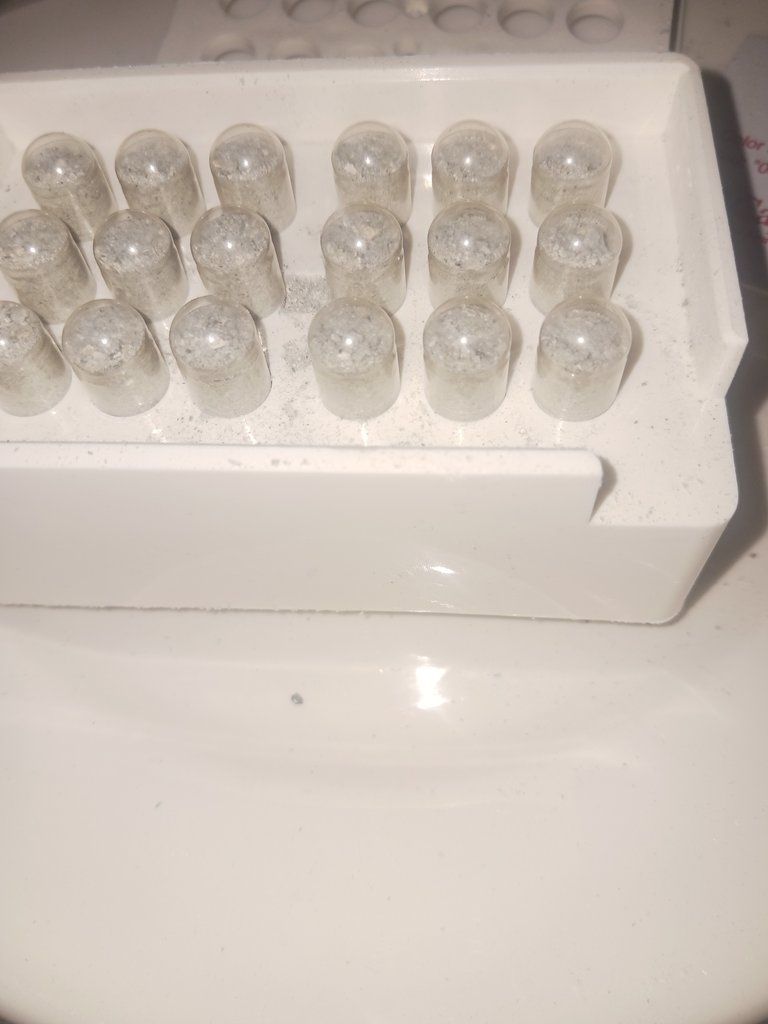 Each pill weighs around a half gram.
Well that's it for this blog. I hope you all enjoyed it and create your amazing day! Until next time....
Mush Love 🍄🍄🍄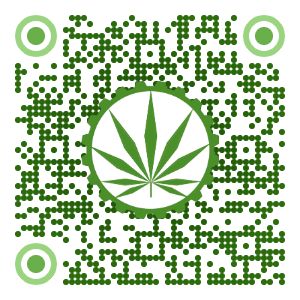 ---
---