Let's Grow Mushrooms Together (part 3)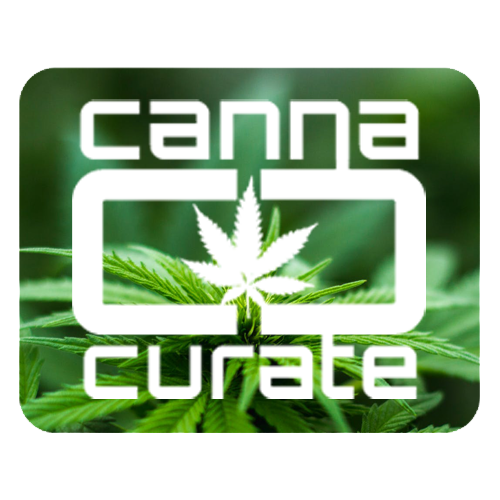 Hello Growing Enthusiasts! I hope everyone is having an amazing day! Welcome back to another growing mushrooms together blog! Today we look at how I transfer the colonized quart jars into their monotubs.
Let's start out with an update from the jars that were done from my own spore print. They are looking really good and is time to shake and break up the jars because it is a third of the way colonized. I didn't see any contaminants when looking thoroughly at the jars! That means the spore prints I did (well at least this one) in the still air box has worked. For those of you that received one of my spore prints, that should be good news for you as well!
This is what those jars are looking like before the shake...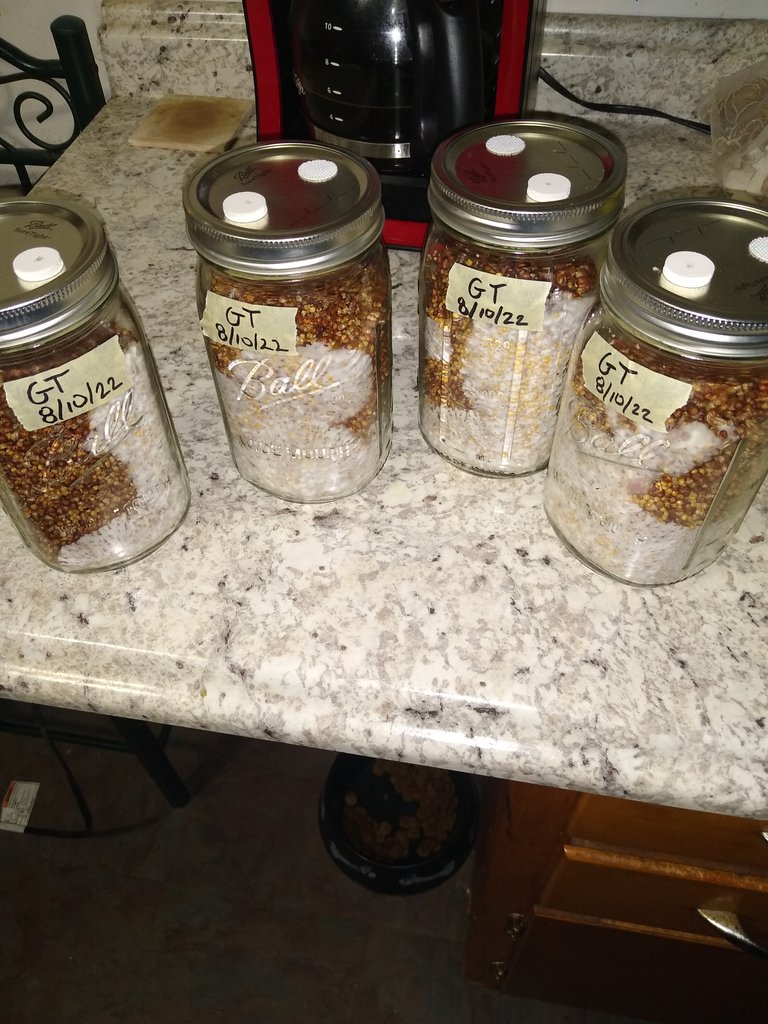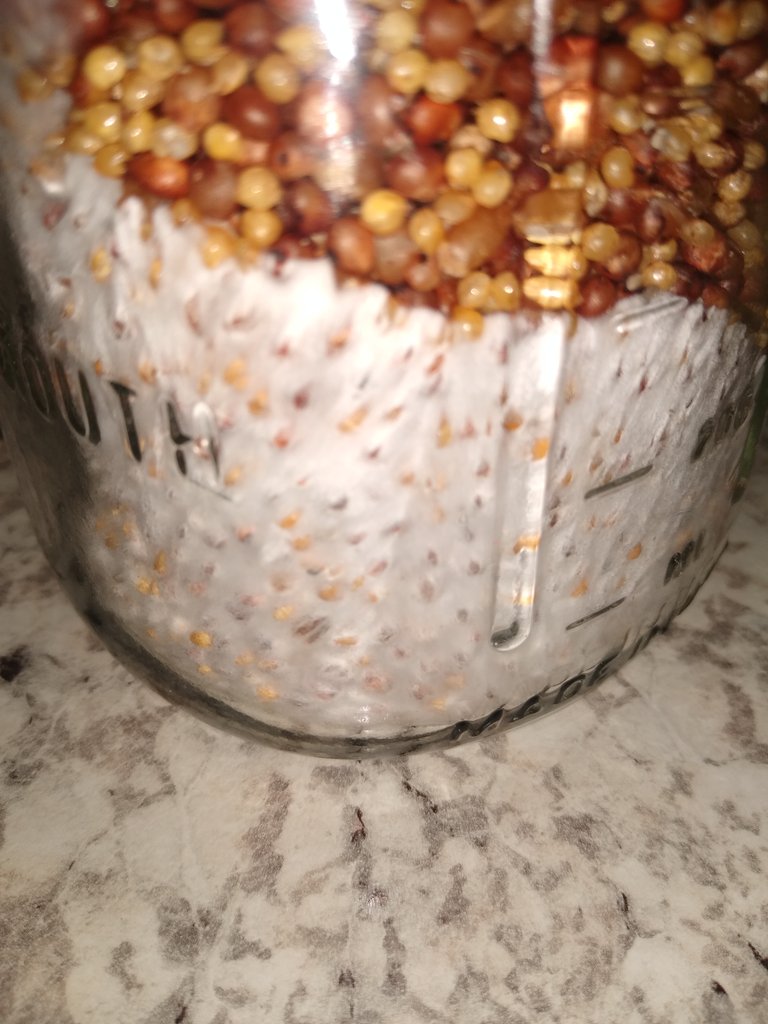 You are looking for a kinda ropey mycelium, no discoloration and at least a quarter to a third of the way colonized. This is when you can shake up the jars and break up the mycelium so it can colonize faster. This is what it looks like after it's all broken up and mixed together. 👇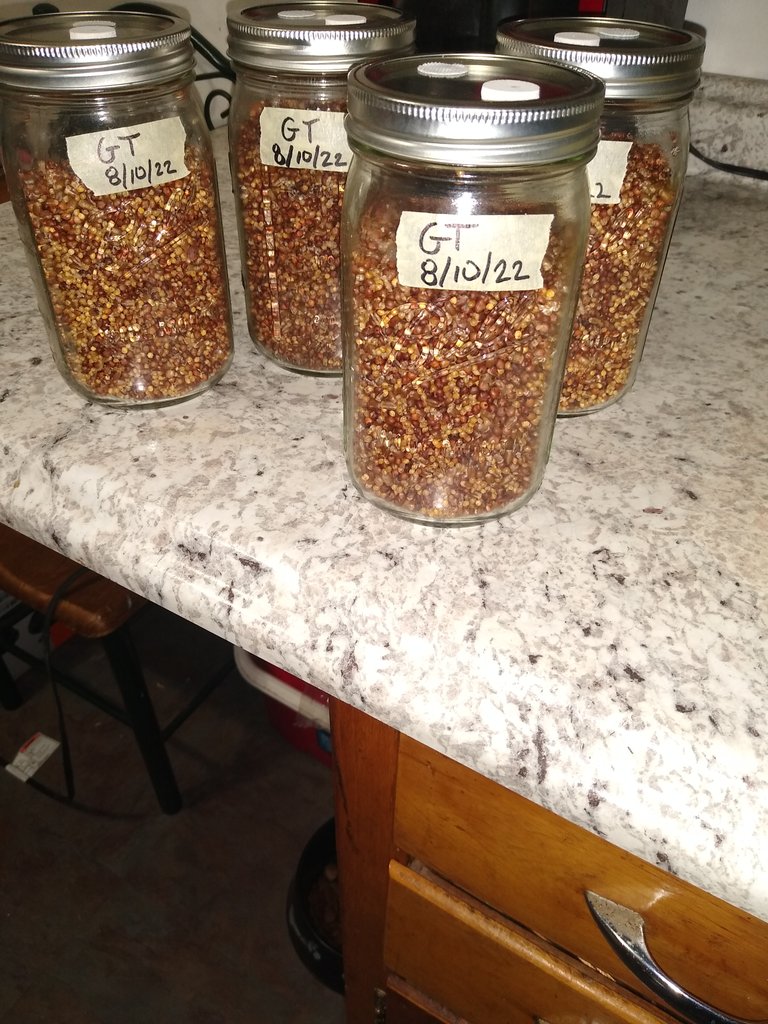 These are a little behind the other four jars because one, the other jars were done with a culture syringe and these were done with spore prints syringe and two, I must have gotten a bum syringe when I first inoculated these jars that I talked about in the previous post in part 2.
So now that the other four jars are fully colonized I needed to make the CVG bulk substrate that they need to finish in. There are four jars so I need to make two batches of bulk substrate but I do it one at a time so I'm not getting my wife upset that I'm using all her pots. 😆
First I'll give you the ratio of the CVG which is Cocoa Coir, Vermiculite, Gypsum and Water. Depending on what kind you get, your Cocoa Coir usually comes in a dry brick of 650 grams or a 700 gram brick. So one brick of Coir, 2 quarts (8 cups) of Vermiculite, 1 cup of Gypsum and 4.5 quarts (18 cups) of boiling water.
So first thing I did was get the 4.5 quarts of water in a pot and turned the stove on high. 👇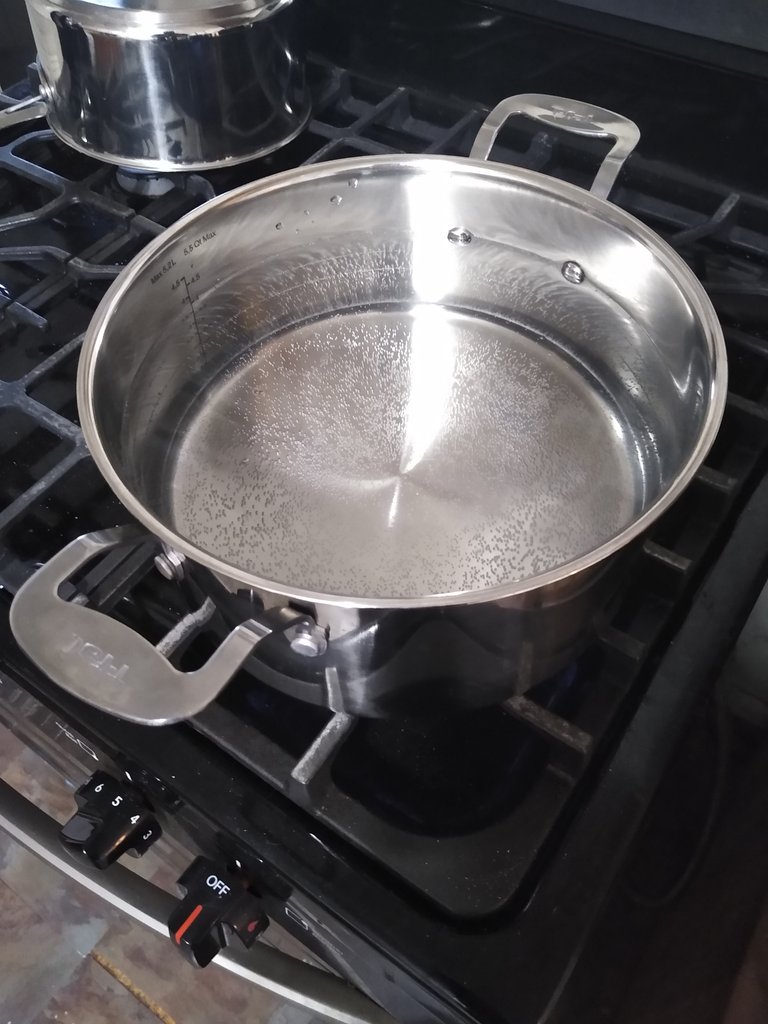 While you're waiting for the water to boil get one brick of Cocoa Coir take off the plastic wrap and drop it in your bucket. 👇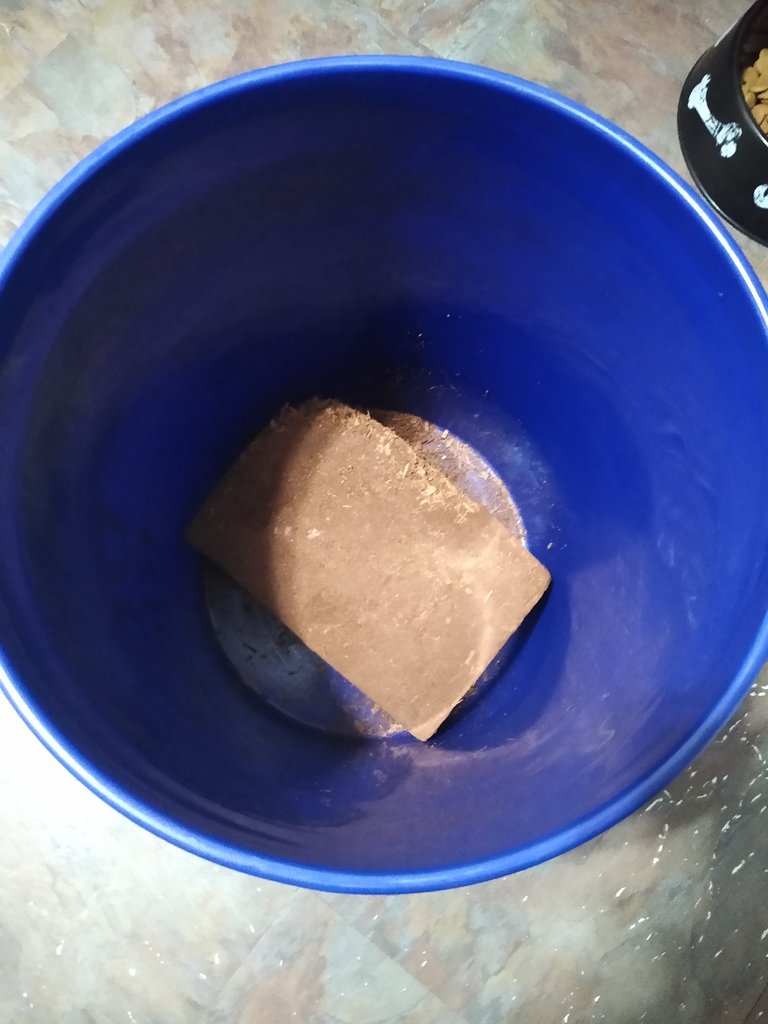 Next drop in your 2 quarts of Vermiculite and your one cup of Gypsum. 👇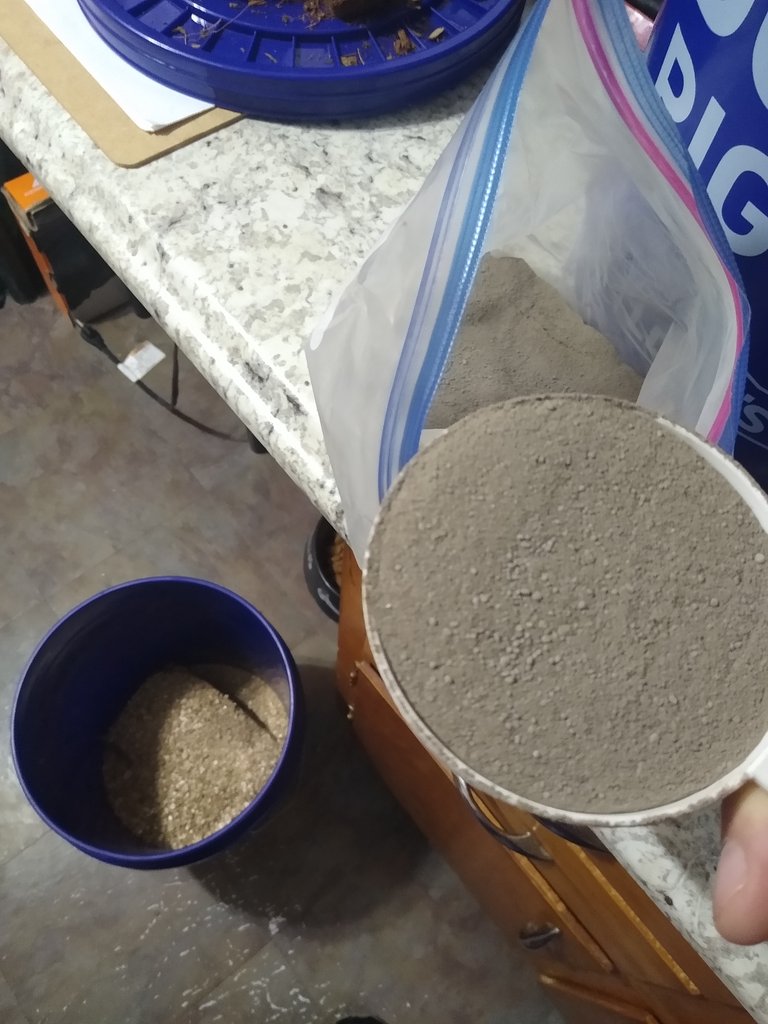 After your water is at a rolling boil turn off the stove and carefully pour the water in your bucket 👇 and put the lid on it.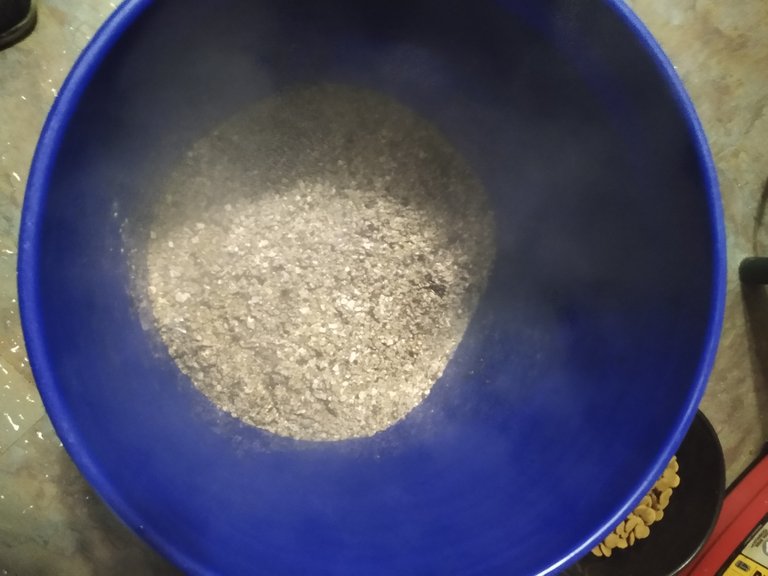 Let it sit for a couple, few hours and open the bucket and mix to break up the coir with a wooden spoon or whatever you have that will mix everything up without getting burned. It is still hot so be careful! After you mix put the lid back on and leave it until it is at room temperature. I left mine overnight so I could get a fresh start in the morning. In the morning I took a shower and put on clothes that would cover my exposed skin and I prepped my tent by cleaning it thoroughly with Lysol and Isopropyl alcohol and then cleaned the monotubs inside and out with alcohol. I brought all my materials to the tent and do all my mixing in there since it's easier for me to stop contaminants from getting in.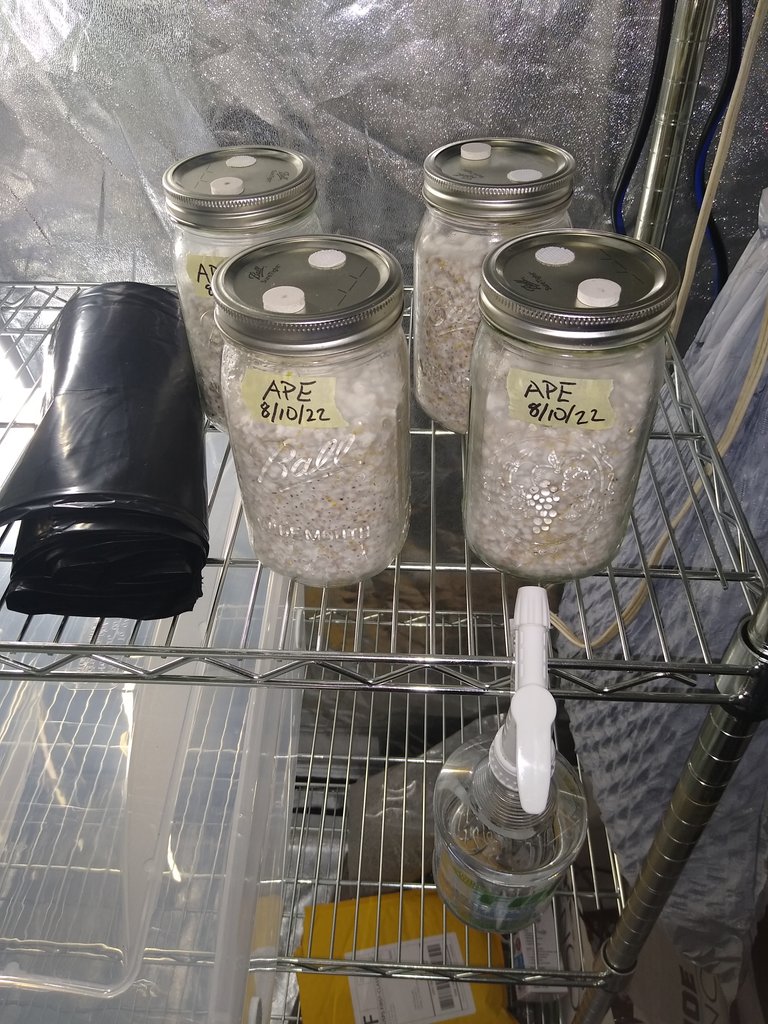 Next I take a black garbage bag and cut it in half so I have two separate pieces I can use for a liner. The liner is not needed but it helps to stop side pinning which can be a pain in the butt if trying to harvest from the sides. I take one half of the bag and put it in the tub with tape to hold up the sides while I fill it with the substrate. 👇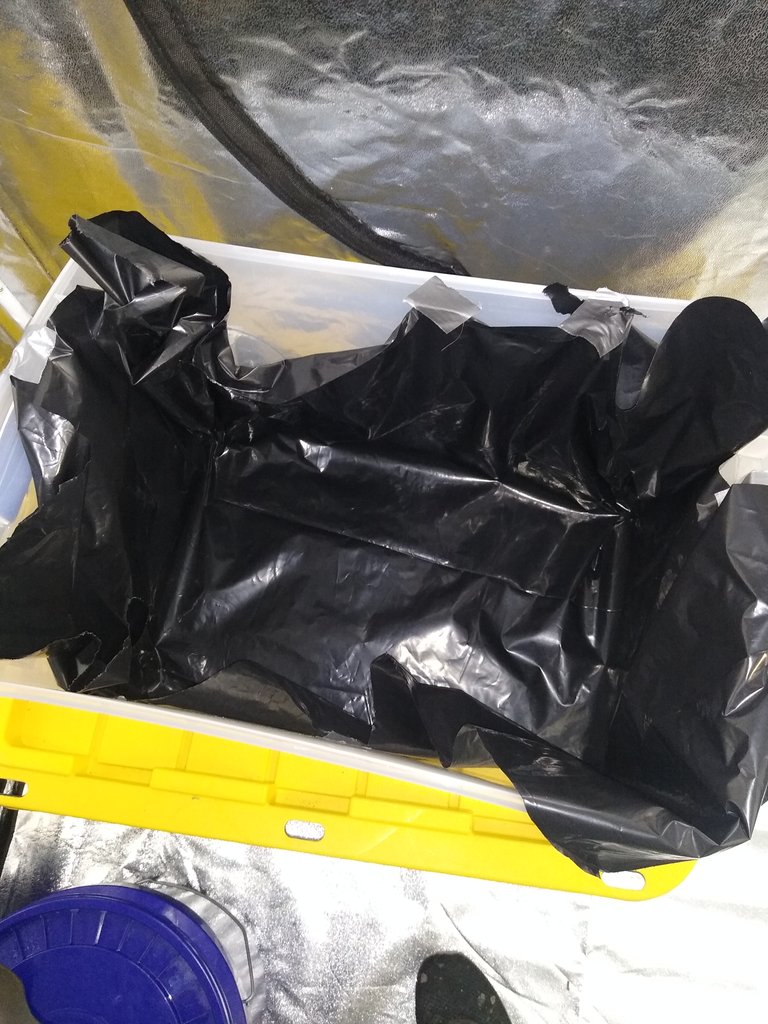 I put in about three quarters of the bucket substrate into the tub and add two quart jars of colonized mycelium. 👇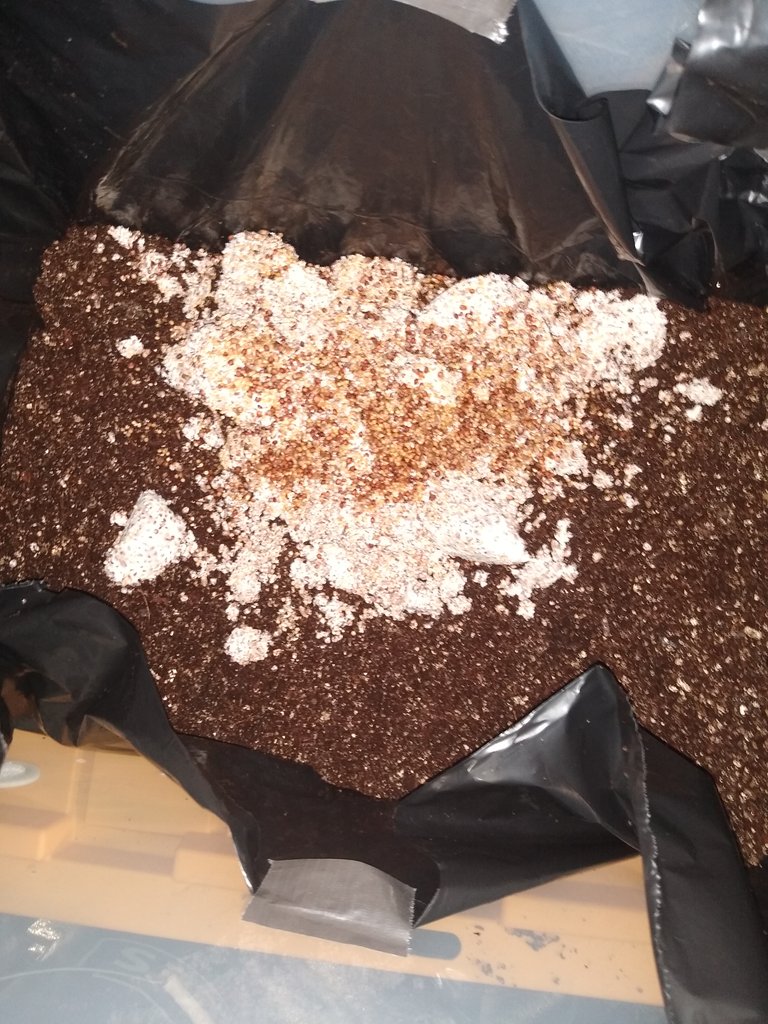 When opening the jars you should smell the mycelium. It should smell like fresh mushrooms and not any sour smell. Mix it around until the substrate and the spawn grain are mixed thoroughly. You may need to break up the chunks of spawn with your hand. 👇 It's best to have gloves on at this point.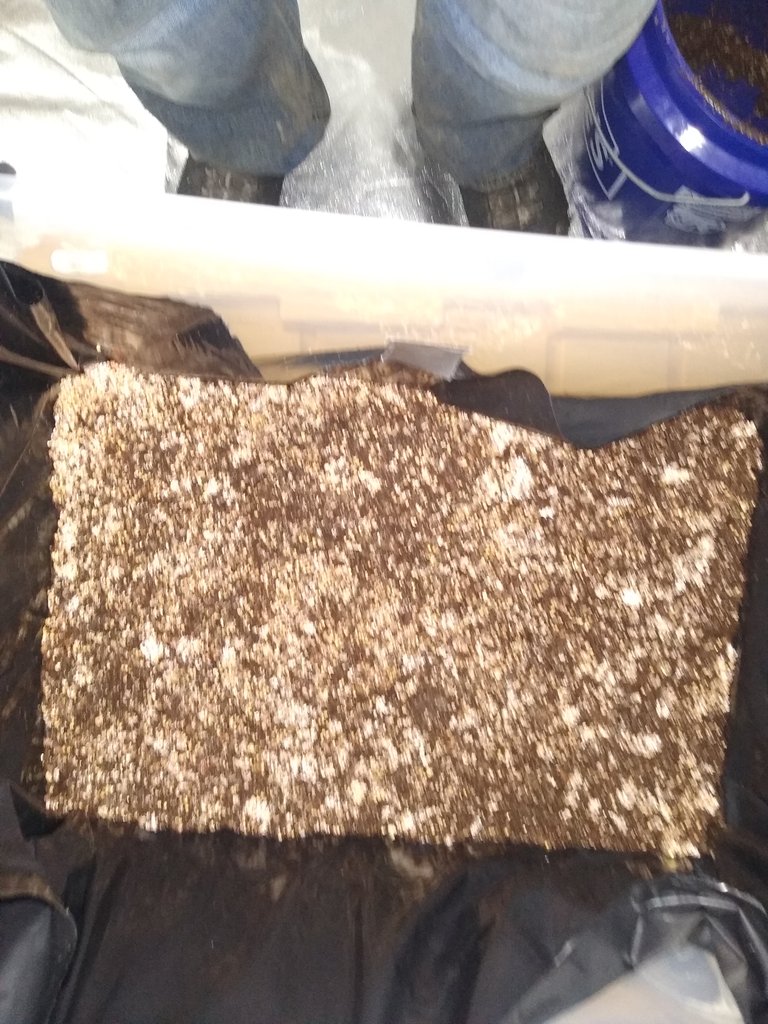 After everything is mixed you can add the rest of the CVG from your bucket and evenly spread it over the entire tub and lightly pack it down especially on the sides of the tub. 👇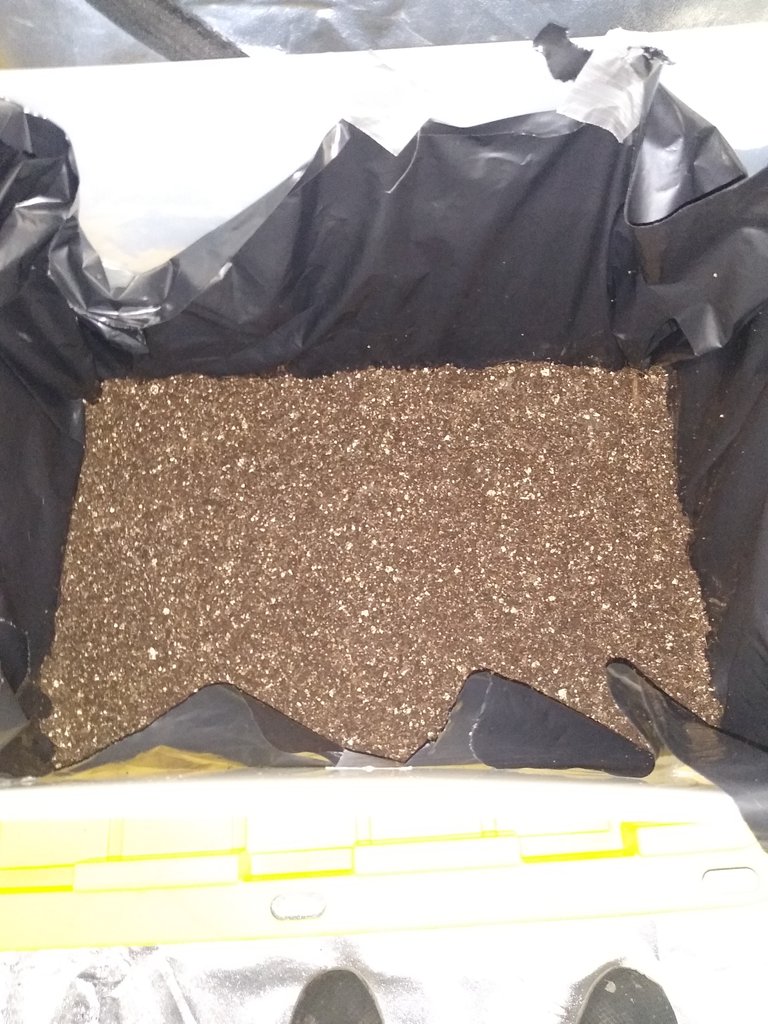 After the tub is lightly packed down I take a pair of scissors and start at a corner of the bub and trim off the excess plastic right at the top of the substrate all the way around.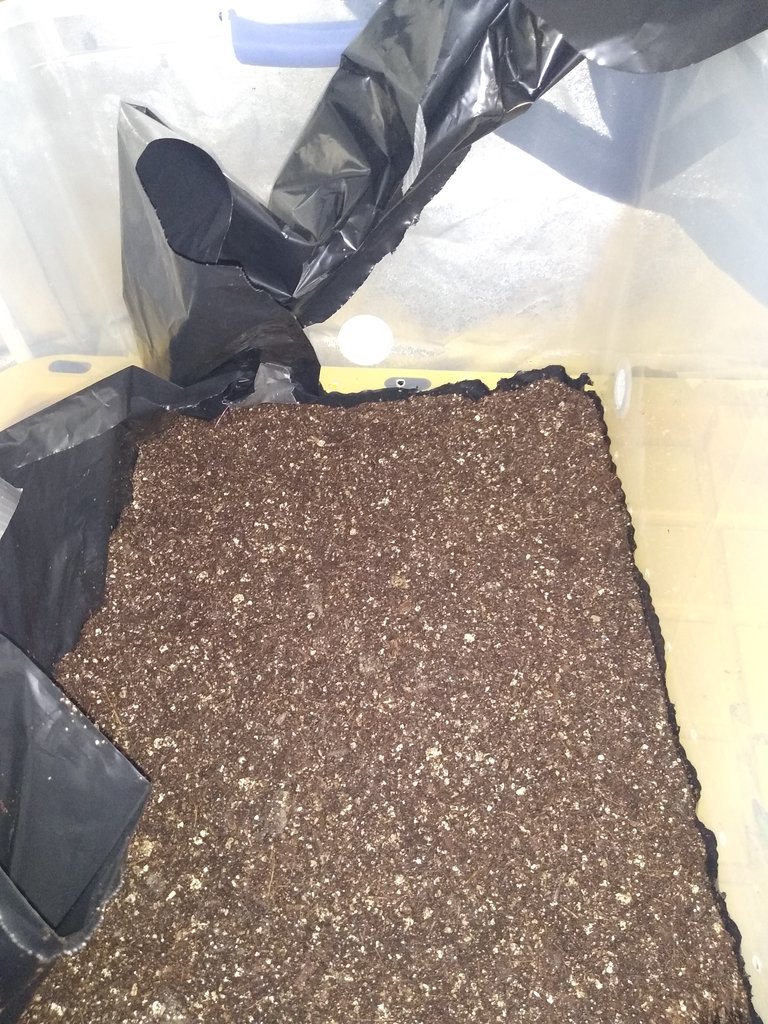 )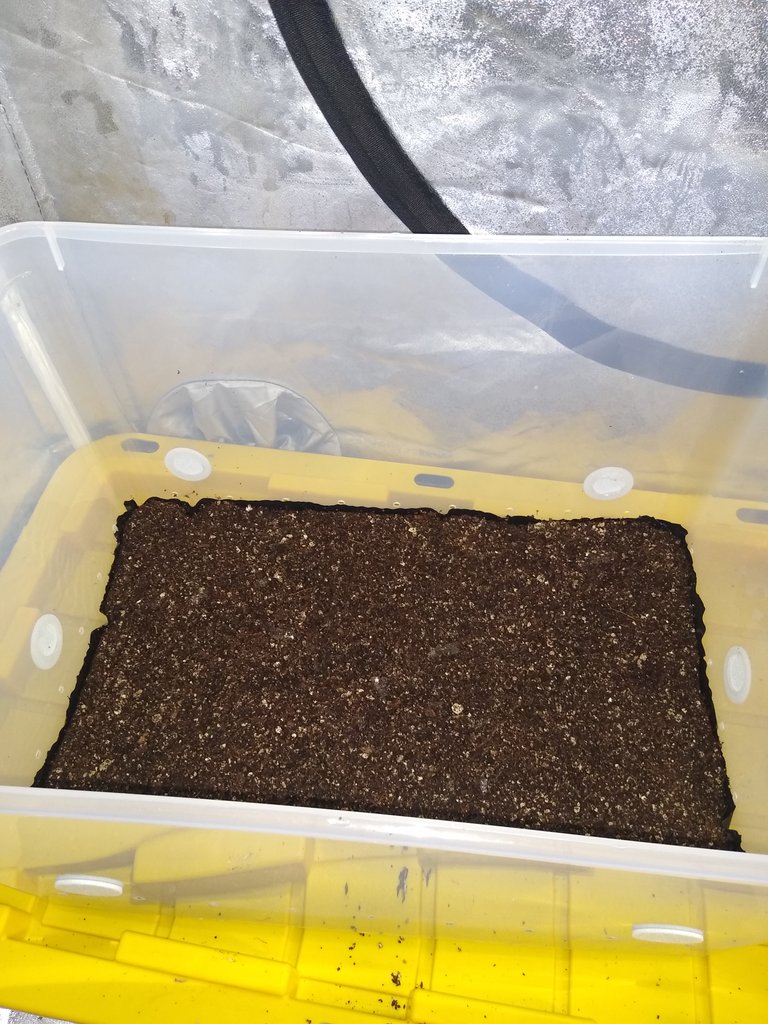 )
---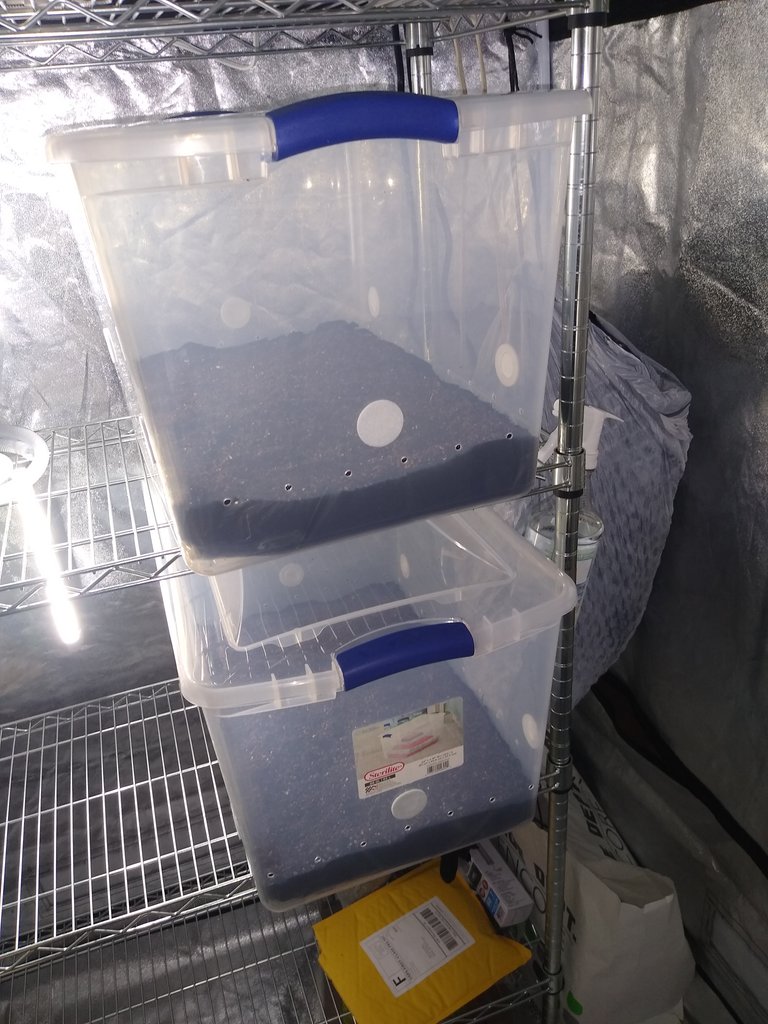 )

After all that is done you can tape up all the air exchange holes and let it sit for about 7 to 10 days or until you see the bulk substrate colonized and the start of pinning. Don't worry about air exchange in the tubs. There is enough exchange through the lid of the tub. I don't turn the light on until I start to see pinning. After that you can take all the tape off the holes, lightly mist and turn on the light and in a couple days you will start harvesting your mushrooms!
Well that's it for this blog. Thank you for reading and join us next time when we talk about harvesting and drying our mushrooms and hopefully catch the other four jars up in the monotubs. I hope you all have an amazing day!
Mush Love! 🍄🍄🍄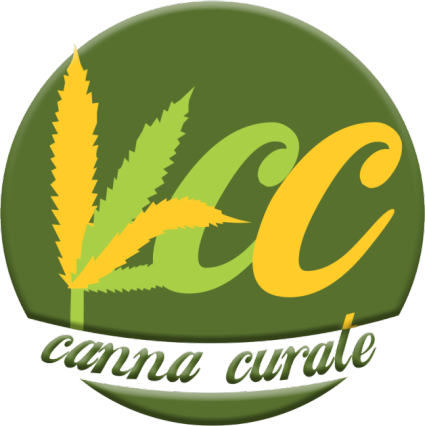 ---
---