Indoor Grow Update Day 35


Hello growing enthusiasts! It is day 35 of my indoor grow of the Northern Lights and they are looking pretty nice! The buds are starting to thicken up and show lots of resin! There is still a lot of white hairs so I'm sure I still have a few more weeks to go even though this strain in supposed to be a fast budding strain. With as long as I've been growing I'm still amazed and feel blessed that I still learn something new every year! I want to thank @dynamicgreentk for all his very informative posts and taking the time to explain his knowledge to the community! I see so many helpful people on here and on our Discord channel, I am so grateful to be here with you all! Well enough of the mushy stuff and lets get into the pictures!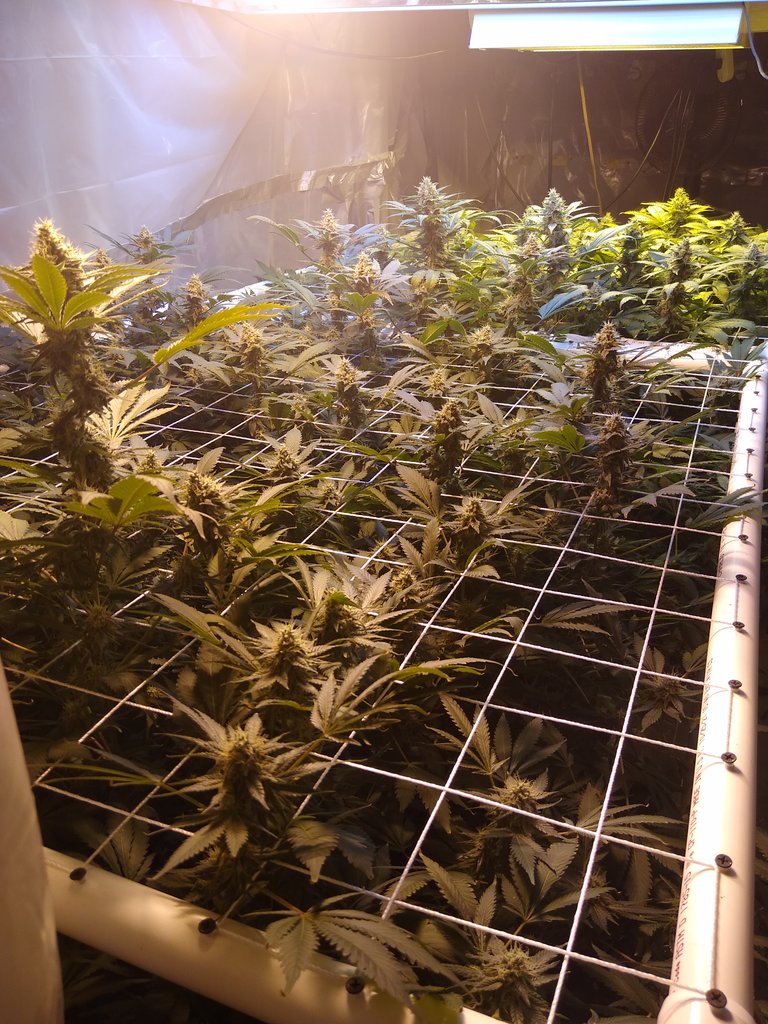 )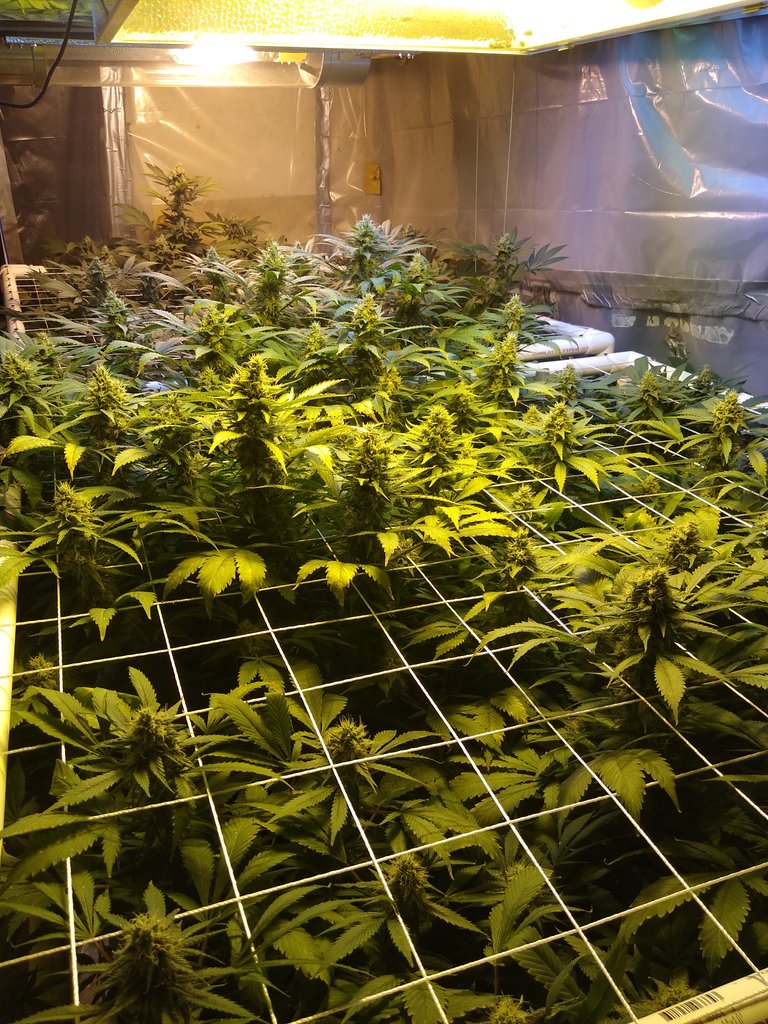 )
---
These are pictures from both ends of the grow room. I will definitely shorten up the top scrog height next grow.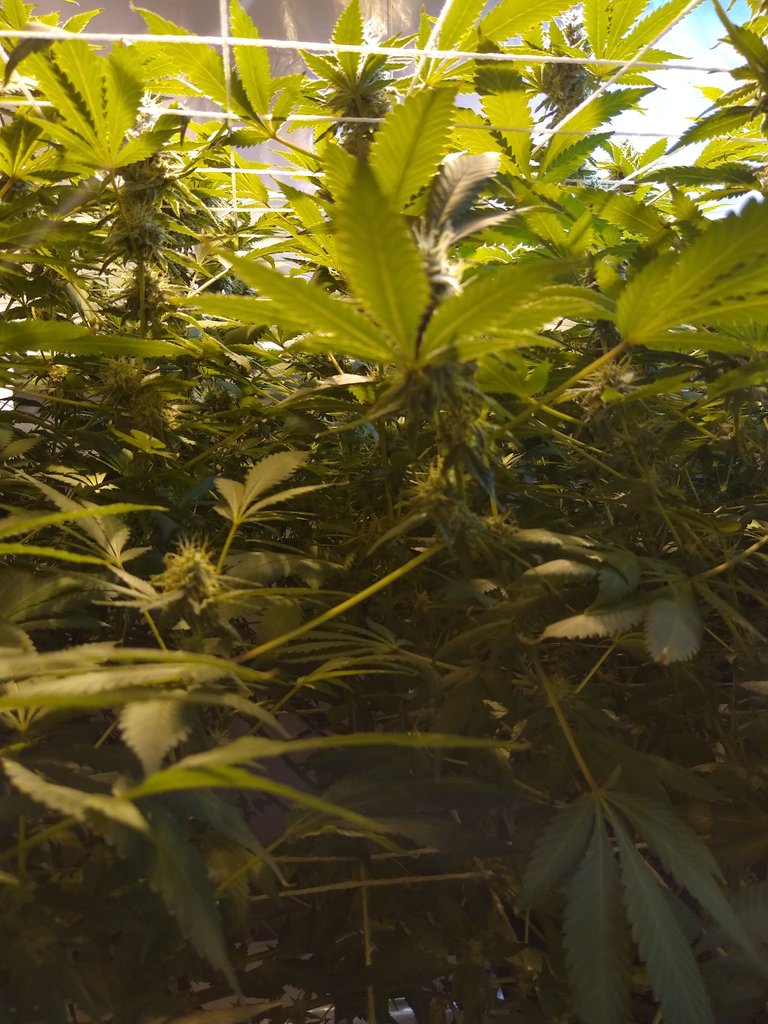 This picture shows the 12 inches of space in between each scrog net. Looks a bit crowded...😆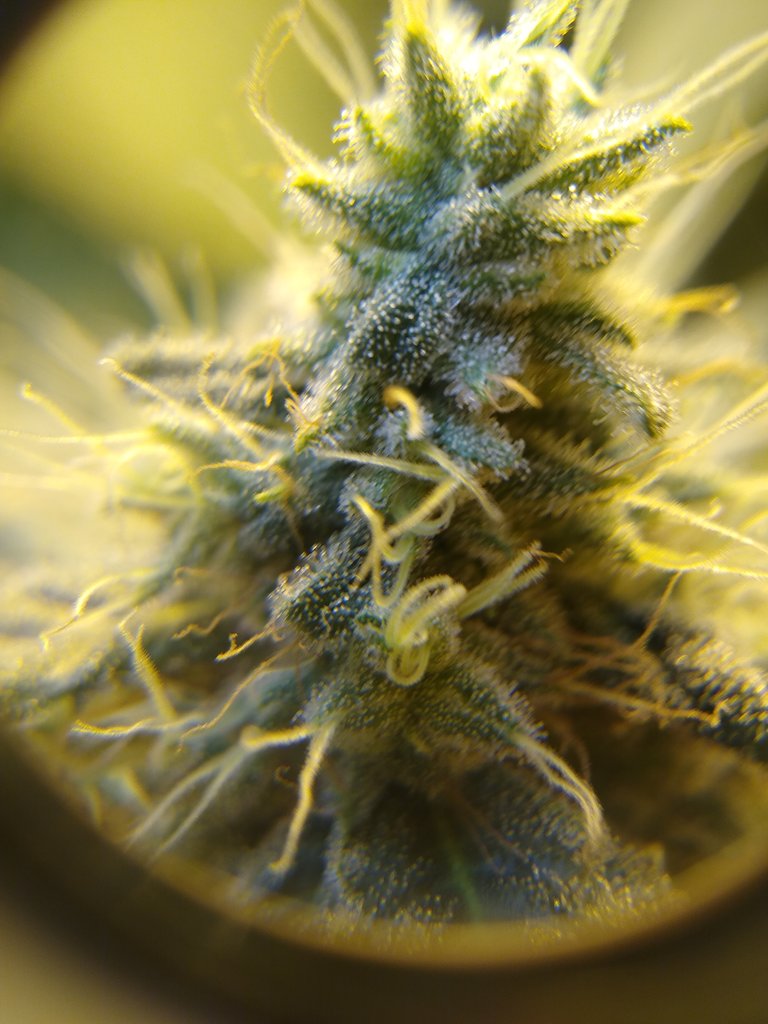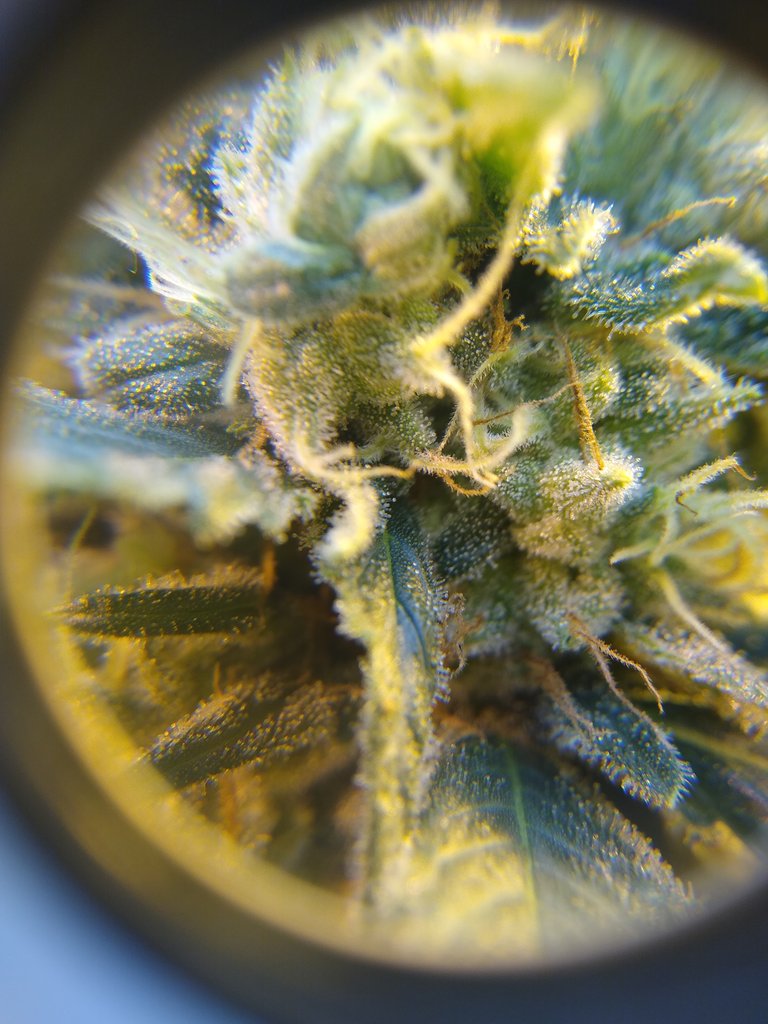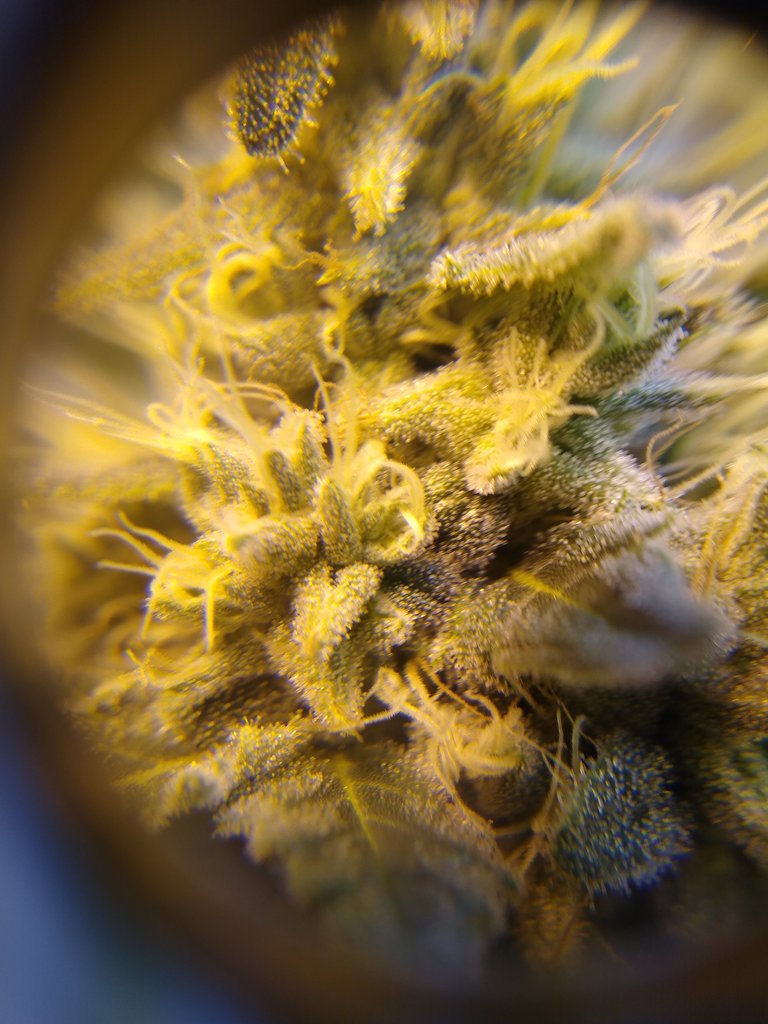 I used my jewelers loupe to get these close up pictures.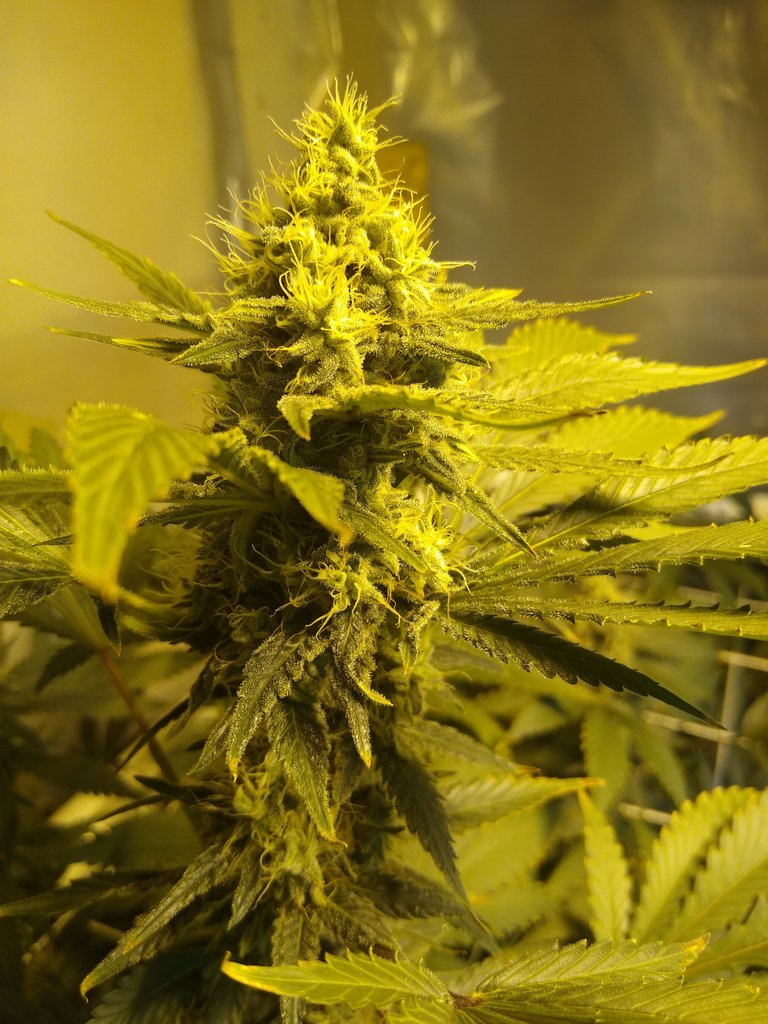 )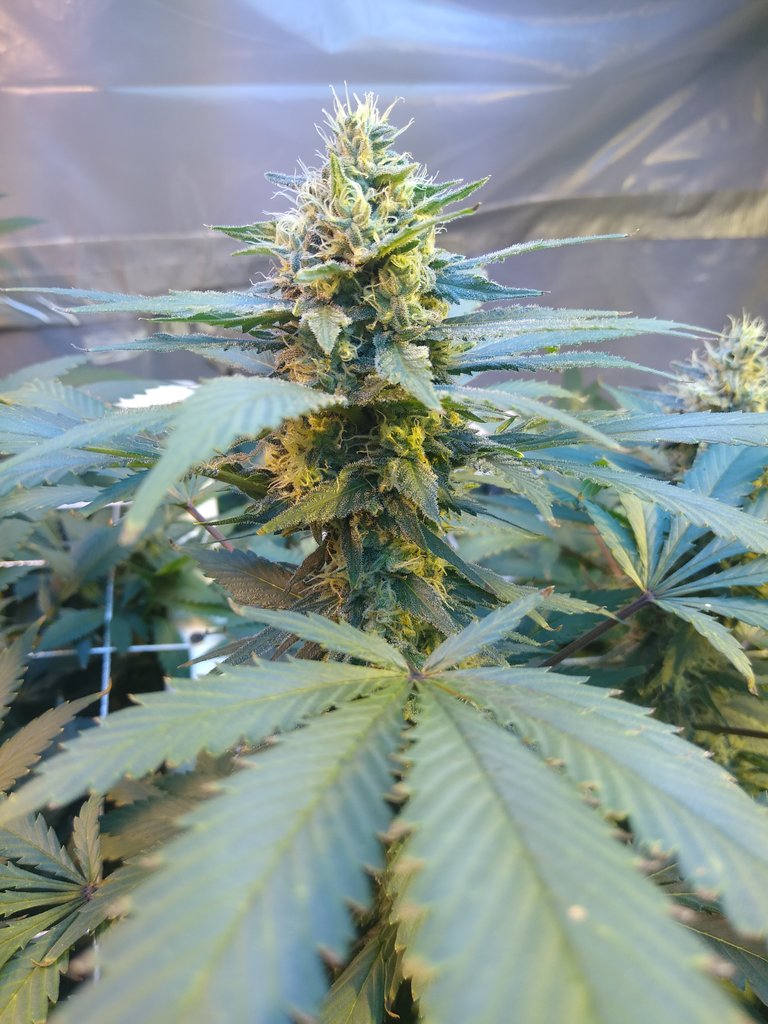 )
---
Just a couple pics of the bigger tops hangin out!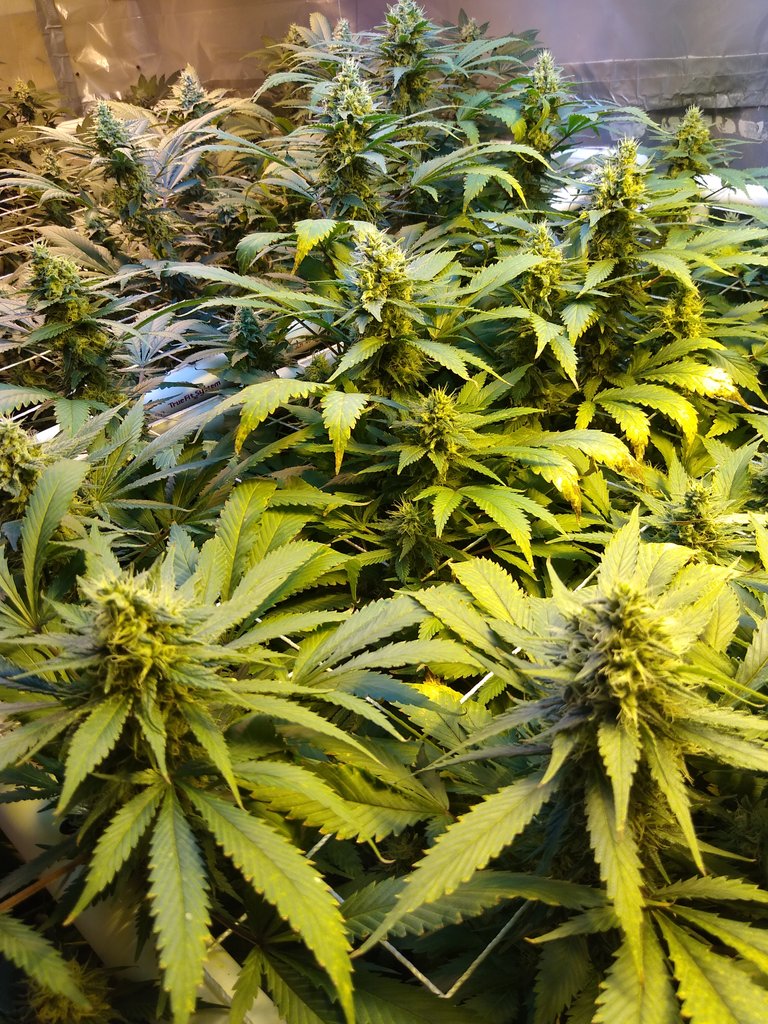 I end with this beautiful picture of where both plants come together in the middle of the scrogs! I hope you all have a beautiful day and keep growing!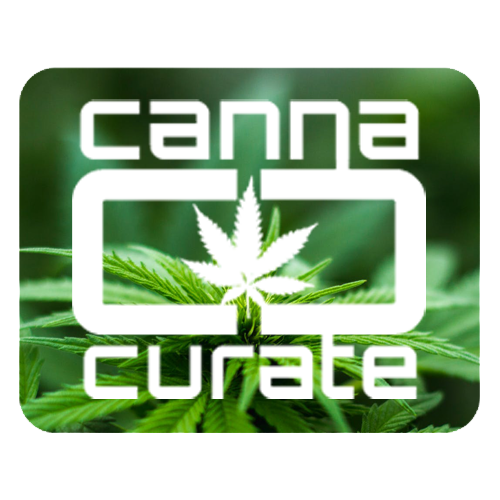 ---
---