2022 Outdoor grow part 4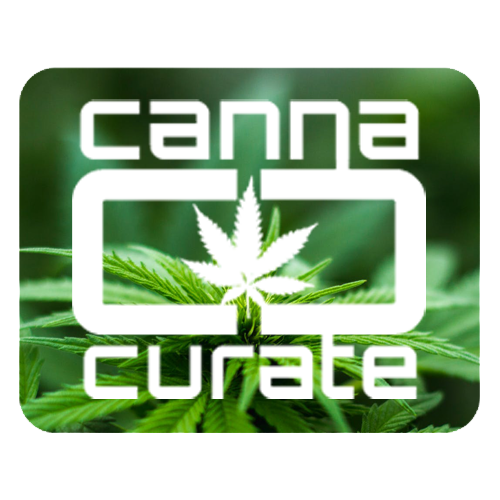 Hello growing enthusiasts! I hope you all are crushing your goals! Welcome back to another session of my outdoor grow! Things are on and poppin with the outdoor! It's about that time of the year where all your time, money and effort are starting to turn into a vision of what's to come! The buds are starting to form and everything around them is coming to the end of their life cycle.
I start you out with our swamp plants. They are doing ok, not exceptional but not the worst either!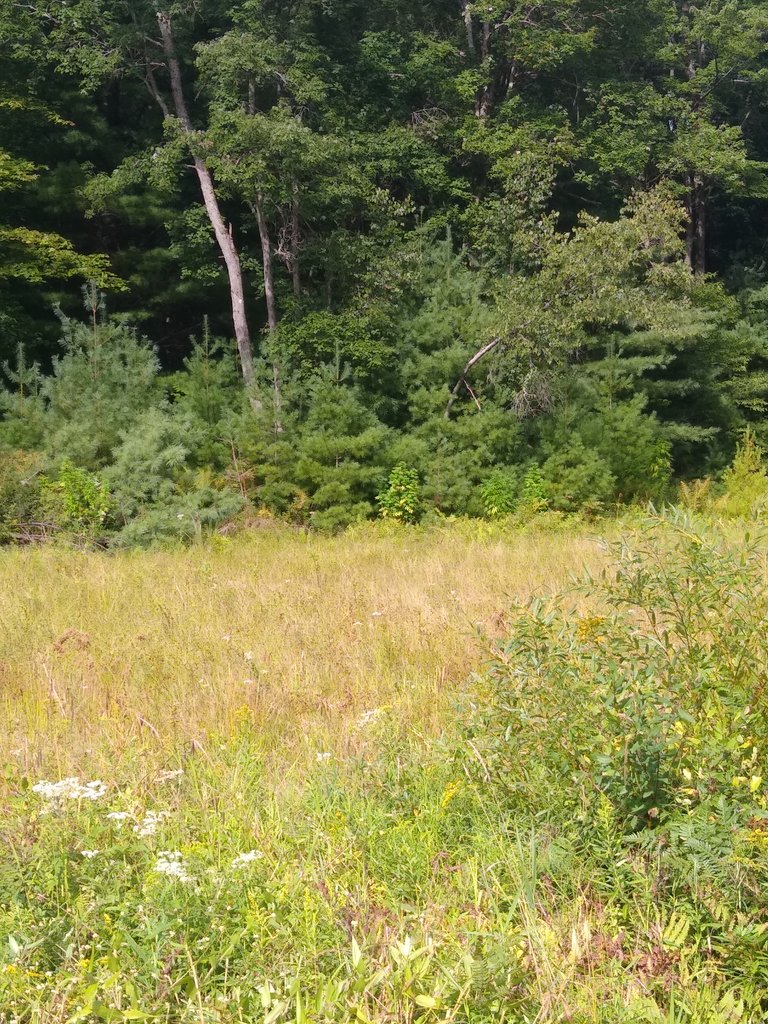 )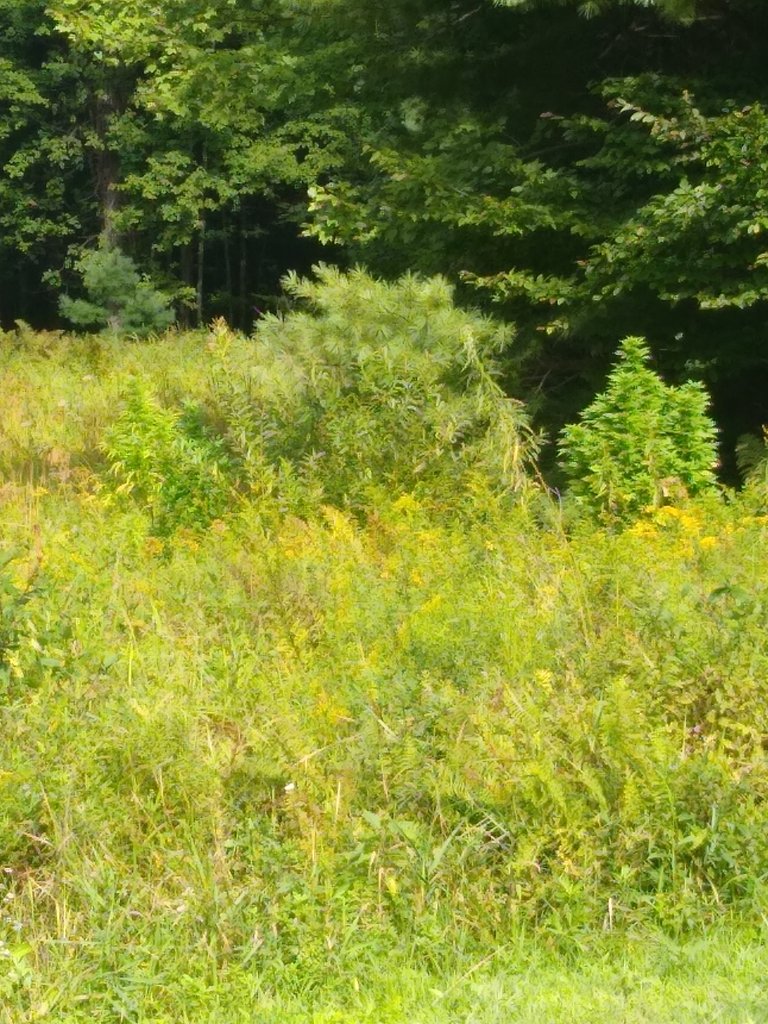 )
---
Both sides of the swamp is pictured in these ☝️ two here. Up close he have a GSC of Girl Scout cookie 👇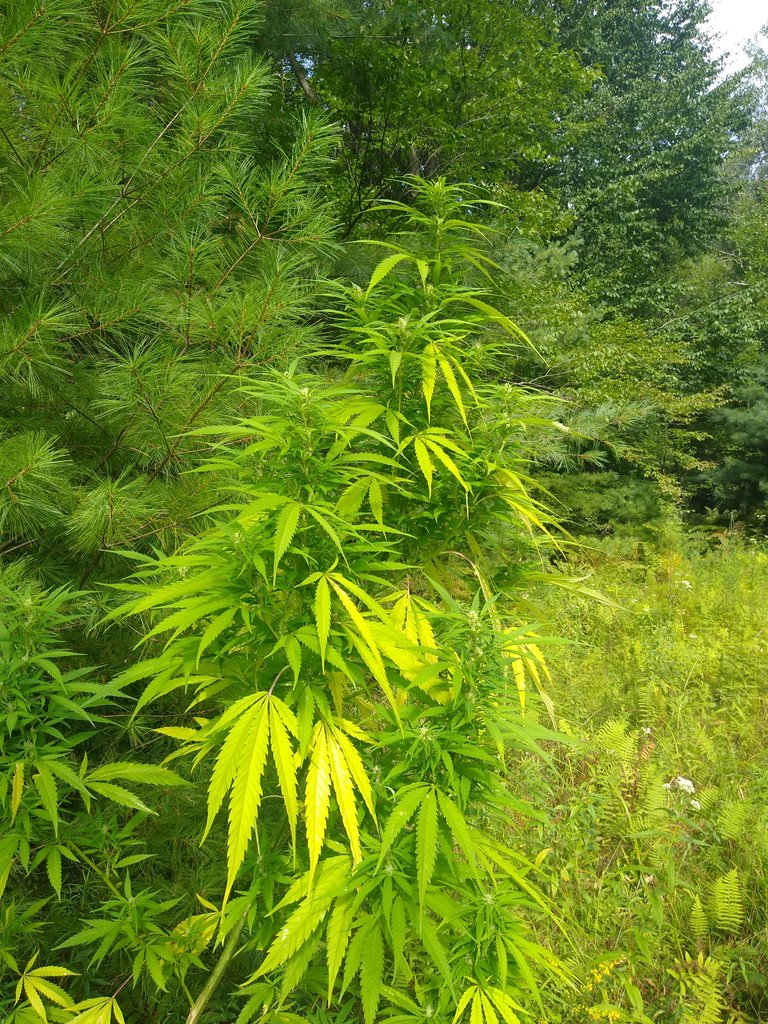 ) This one is in a ten gallon grow bag and is lacking some nutes so we hit her with bloom boost and I think she'll bounce right back soon! Next in the swamp we have a BM or a Blue Monter on the left and a NYCD or New York City Diesel on the right both in ten gallon grow bags 👇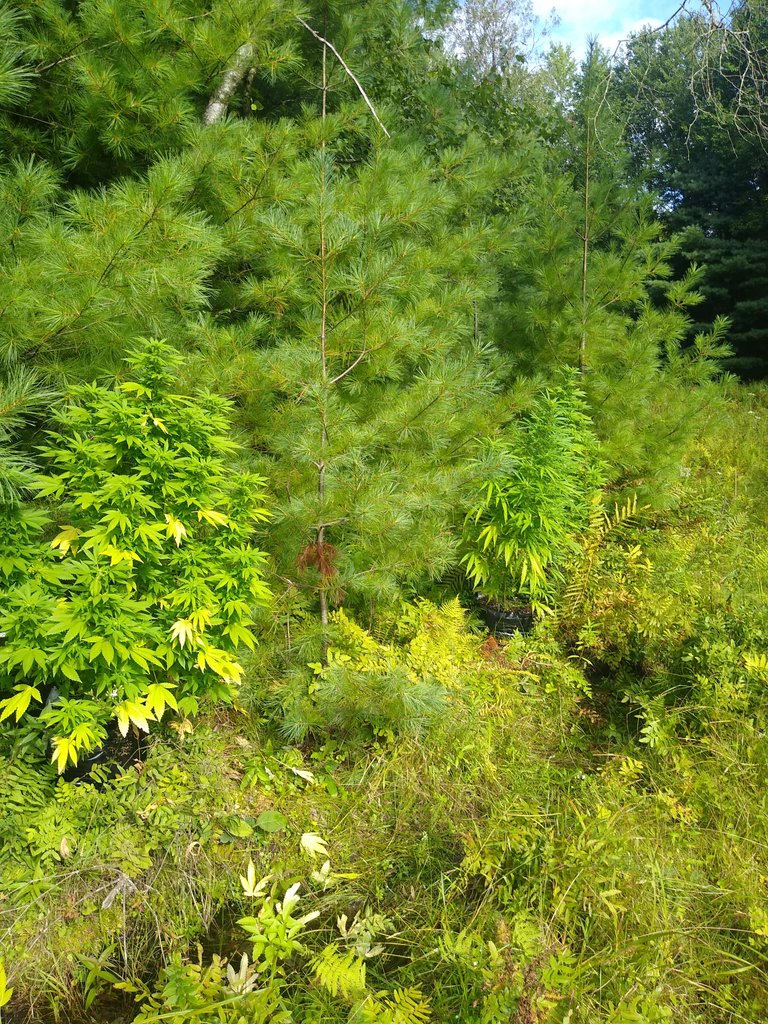 ) Here will be the last picture from the swamp but there are a bunch more that wasn't highlighted today. This is another Girl Scout Cookie and has the potential for some greats colas! Don't ya think 😉👇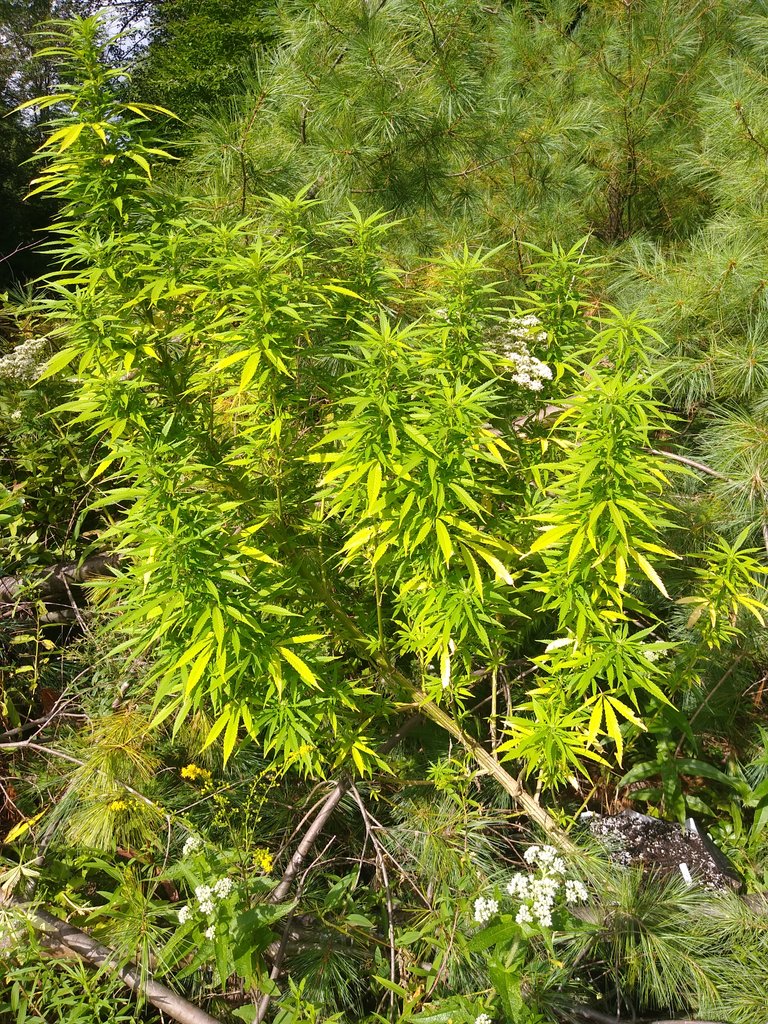 ) And we move on to one that was just put outdoors last time I was here that my buddy wanted to finish her inside but decided to bring her out and share her with mother nature! He is a busy man and couldn't really take care of her like she needed to be. We don't share what we do for ourselves when we grow indoor so I told him he could still have 100% of her for his self. She is called Cheese! 👇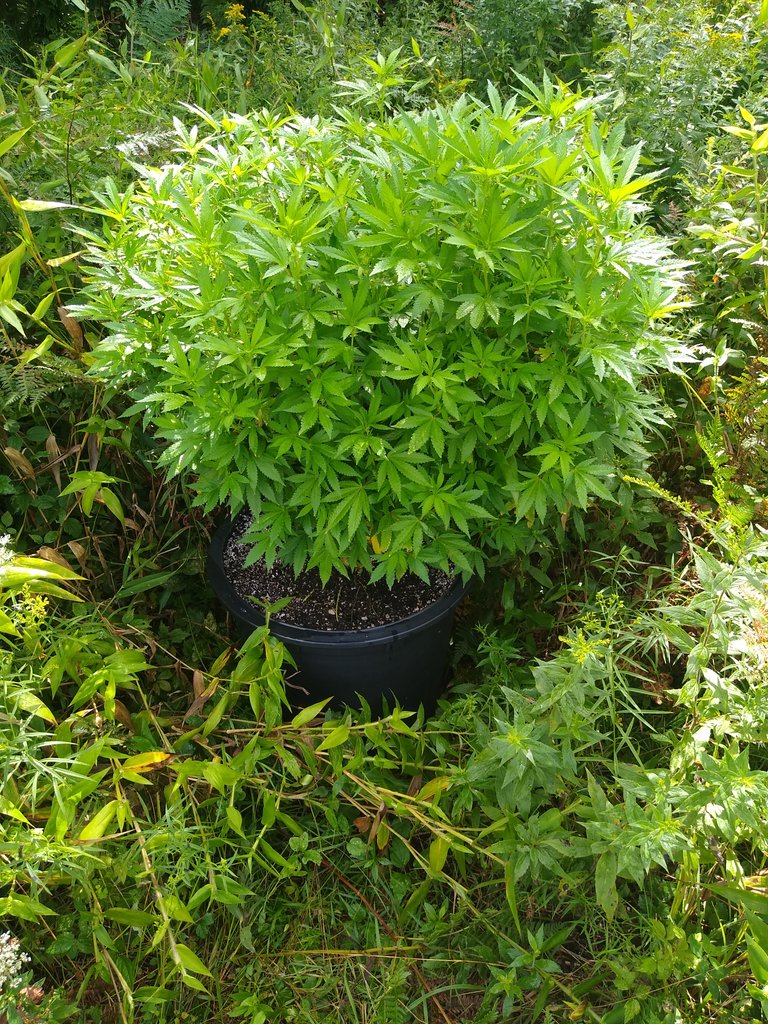 ) She's not that tall but she does has a lot of tops! It should be a decent producer for him! Next we head to the back of the property and check out the ones directly into the soil! These ones definitely needed some TLC and some nutrients! Most of these in the back property are clones from my indoor plants which are done, and I'm about to do an indoor harvest post for you so make sure you're following and stay tuned!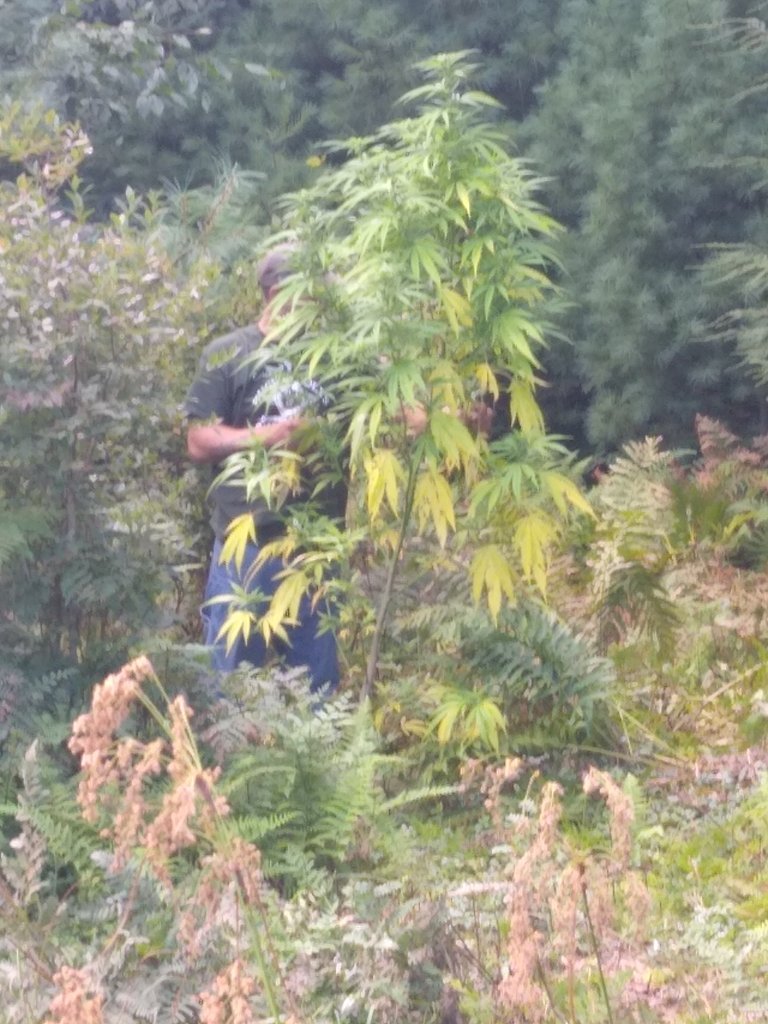 )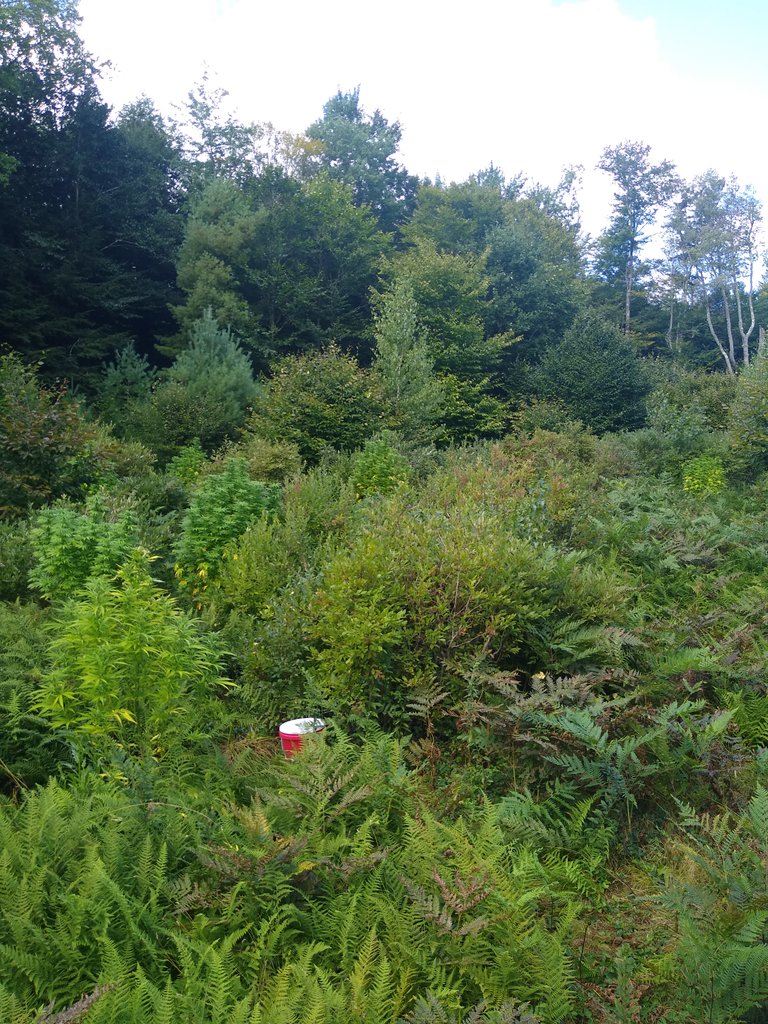 )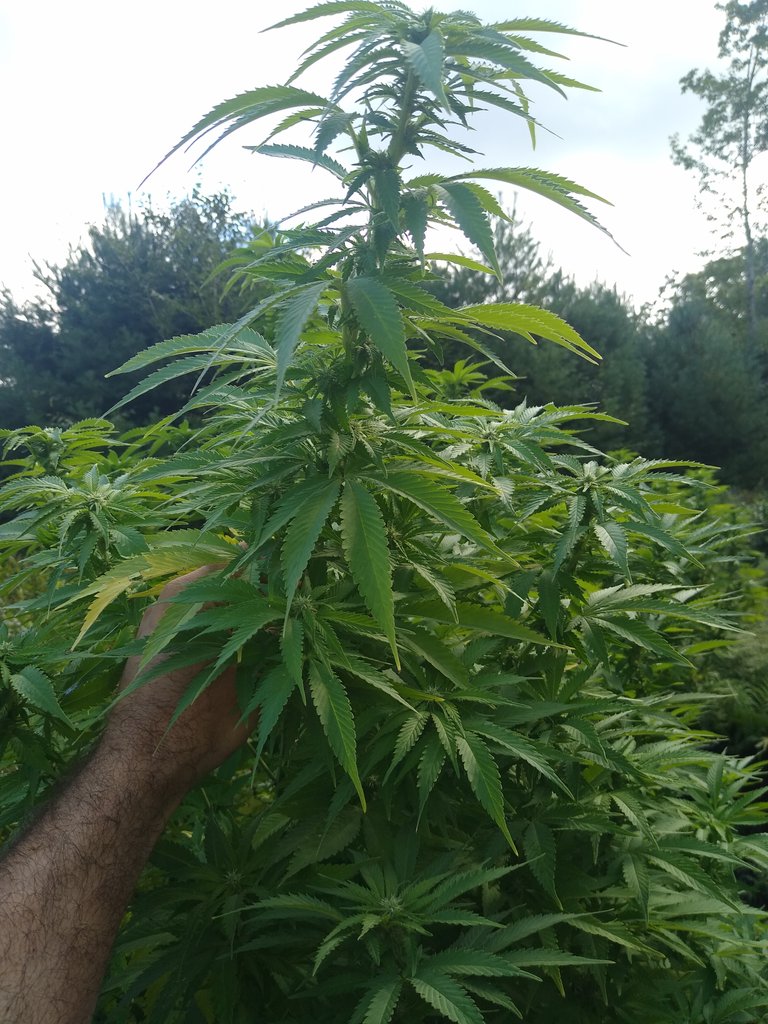 ) The Northern Lights are looking fantastic outdoors!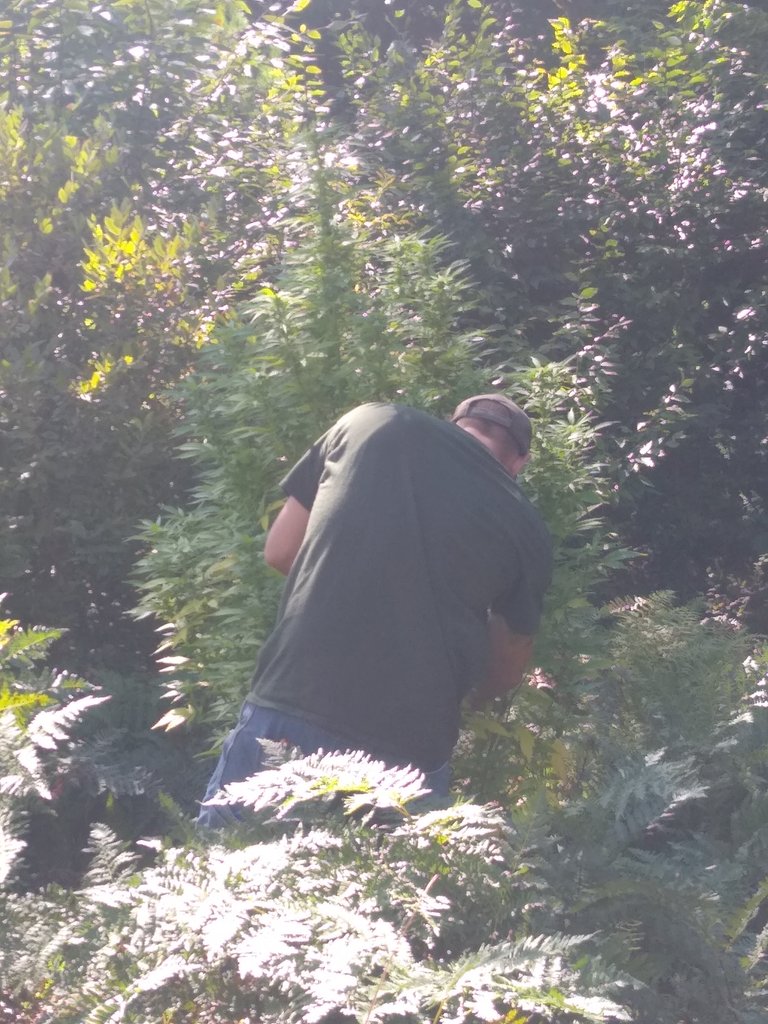 )

This next picture is the Banana OG that is closest to me with decent looking buds already and my buddy is tending to another Girl Scout Cookie. 👇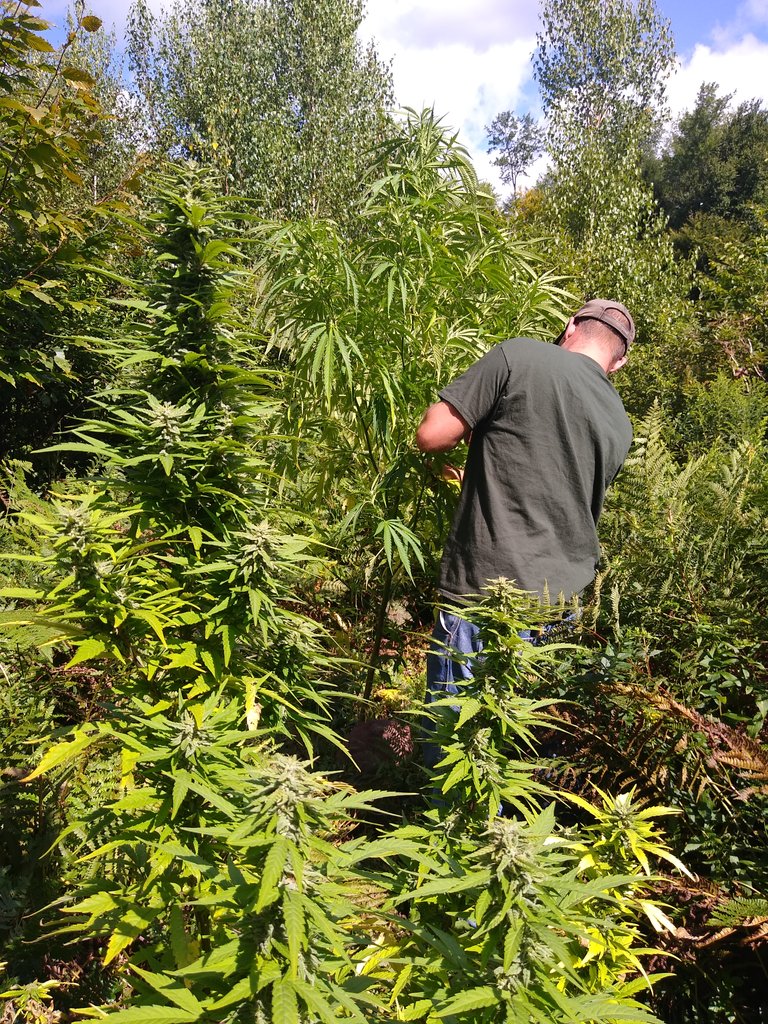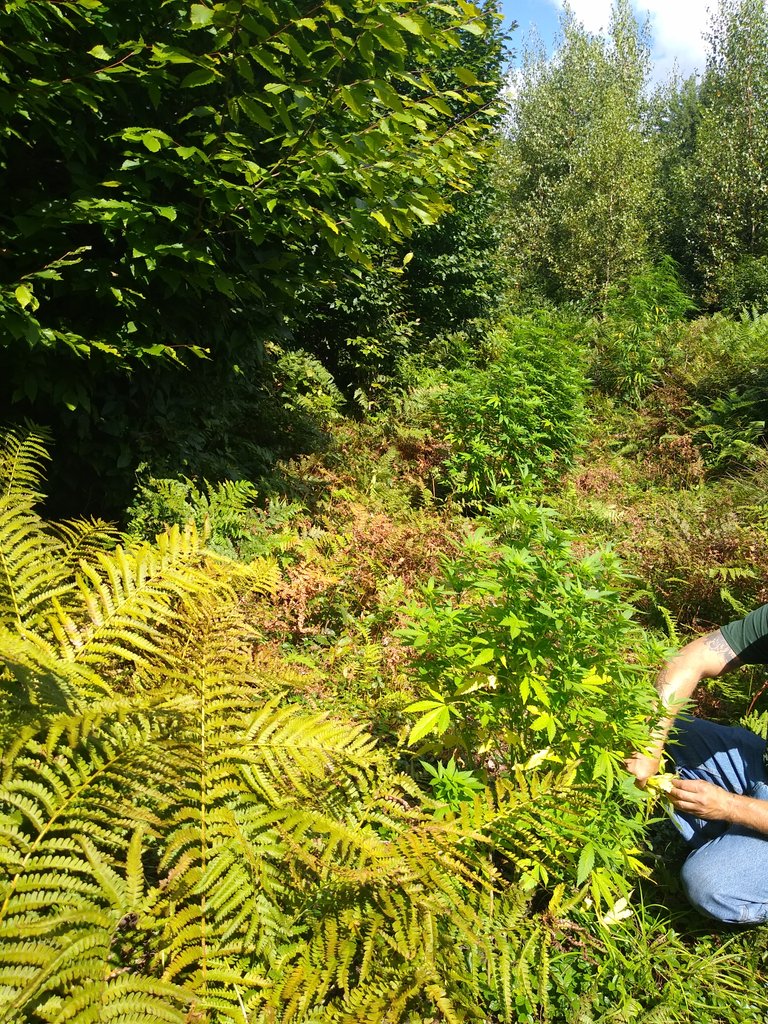 This picture ☝️ is another Cheese and the one behind it is the Blue Monster! 👇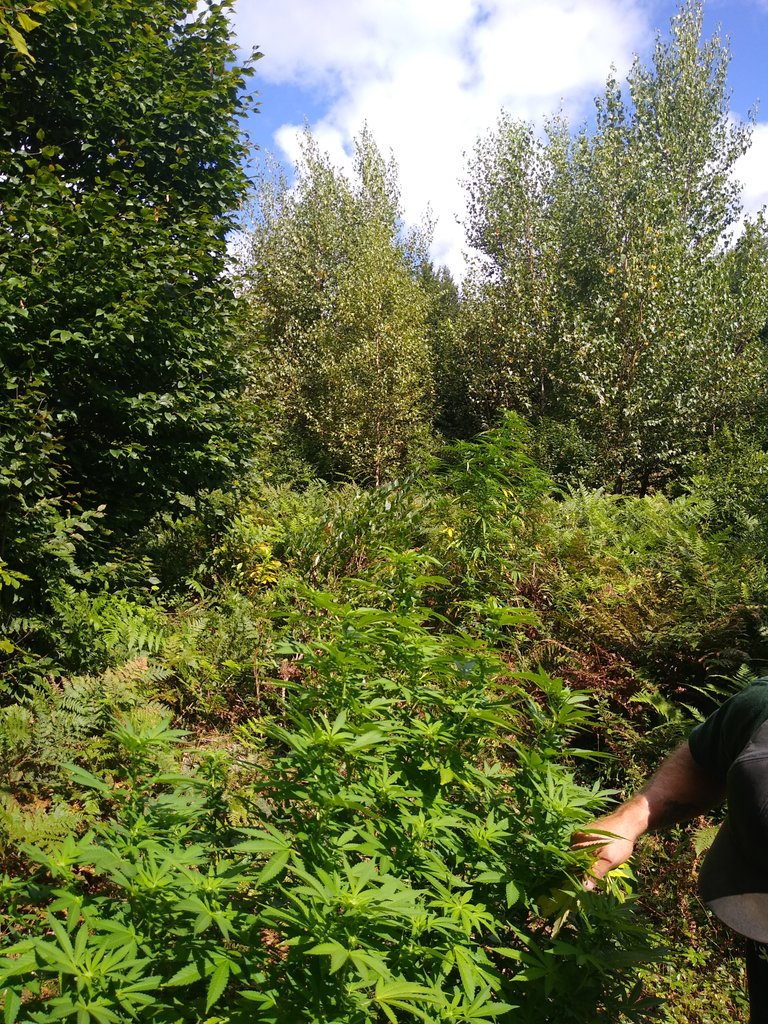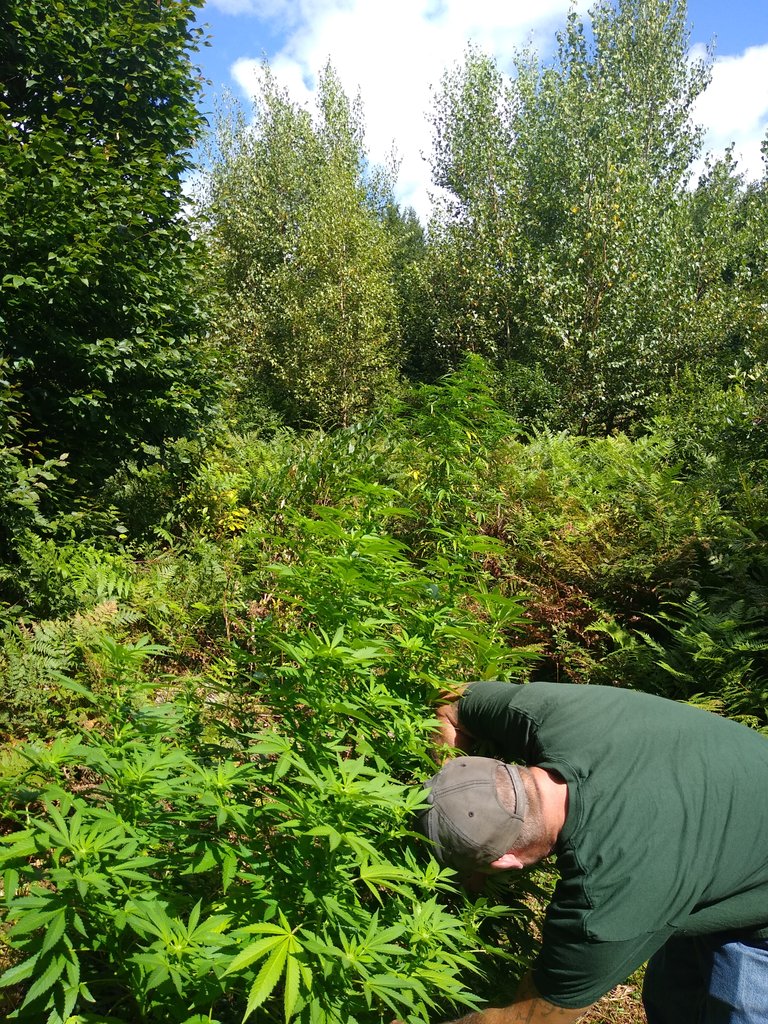 And now that brings us to the fenced in area! 😍 These plants are doing amazing and the pictures speak for themselves! We have been having some real windy conditions with a lot of rain which I'm not complaining about because it's less watering we have to do! But the wind had snapped a couple of branches inside the fence area so we had to tie a bunch back up but for the most part it wasn't that bad!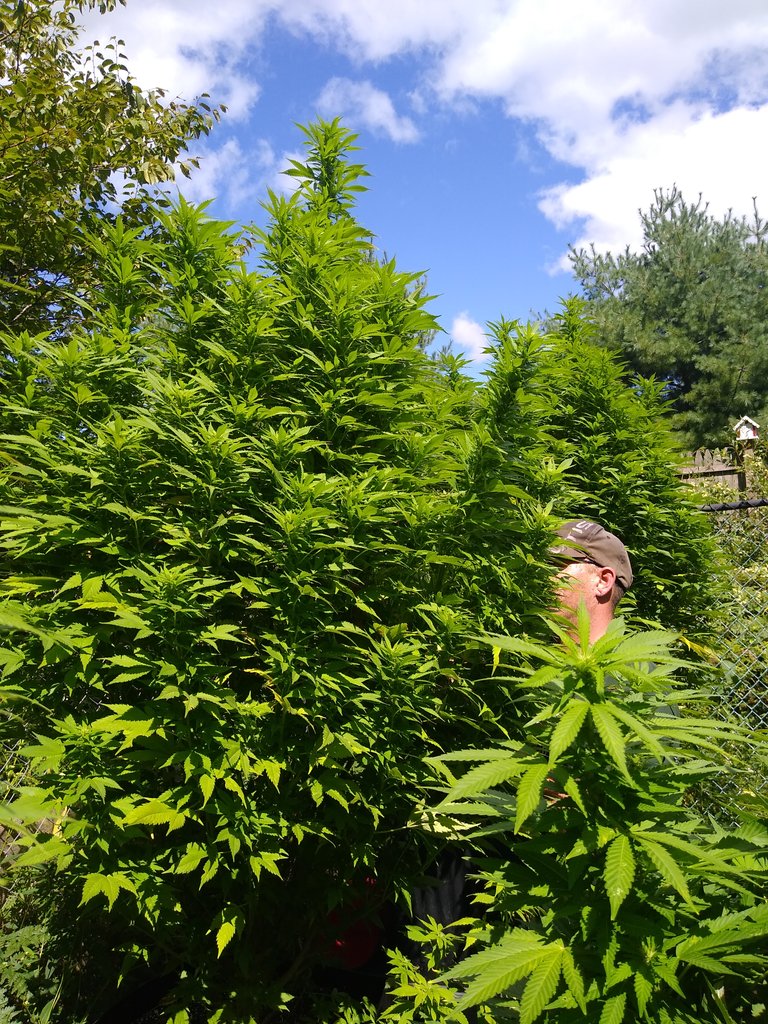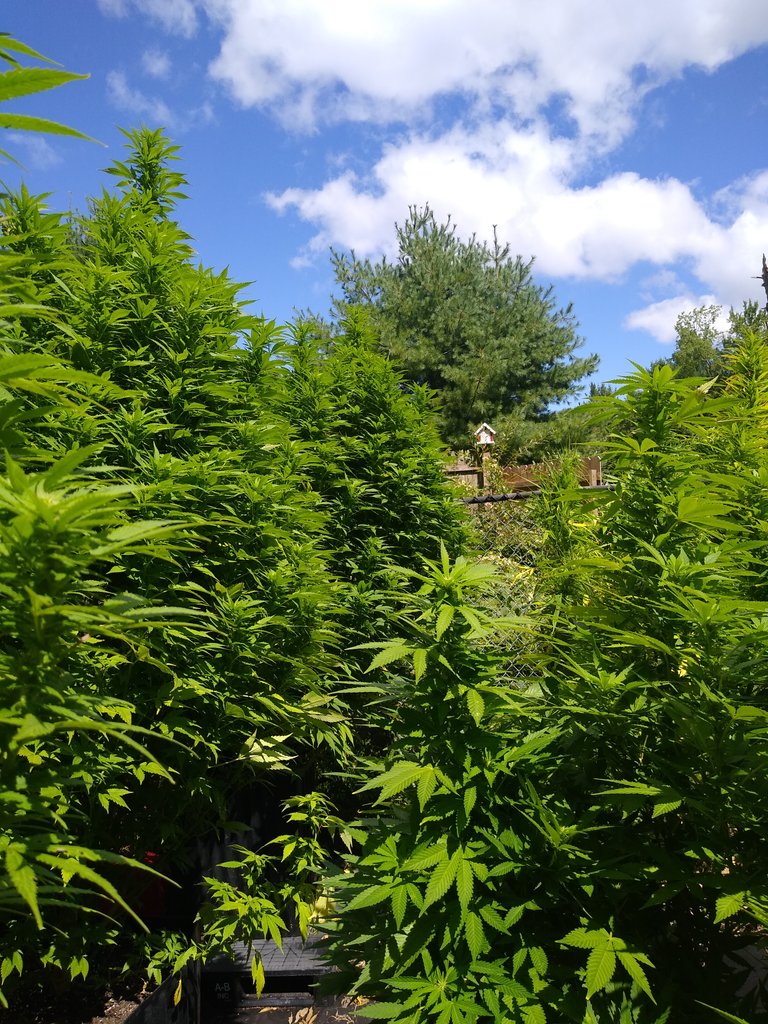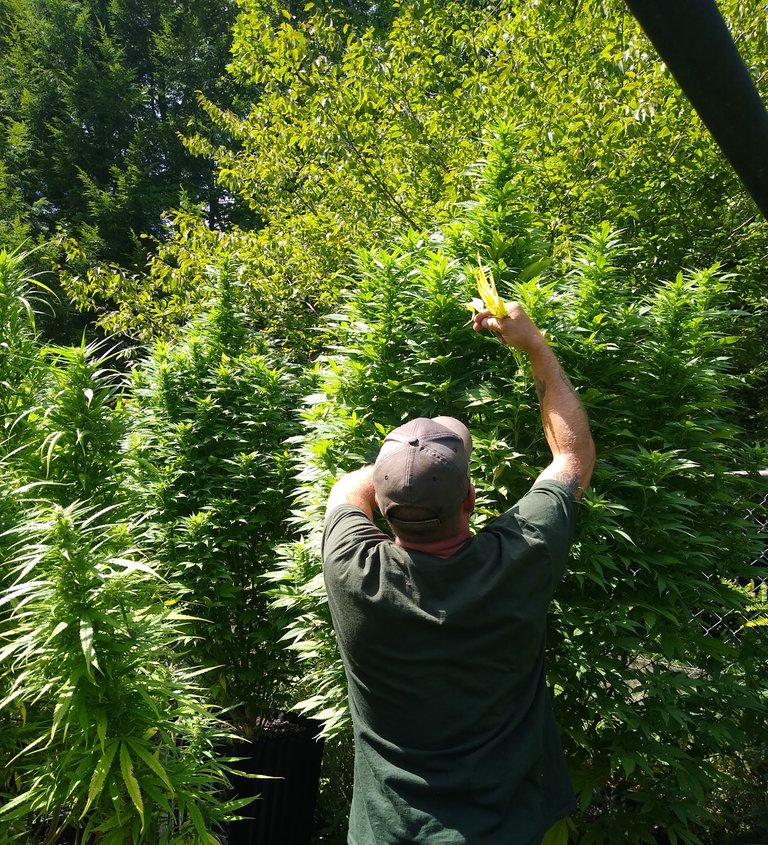 All these plants inside the fence are in 40 gallon pots and grow bags and I must say the bigger pots really do make a huge difference! Well that's a wrap for this this edition of the outdoor grow and I leave you with this beautiful picture from my buddies back deck looking out to the bass pond! Have an amazing day check back for more updates!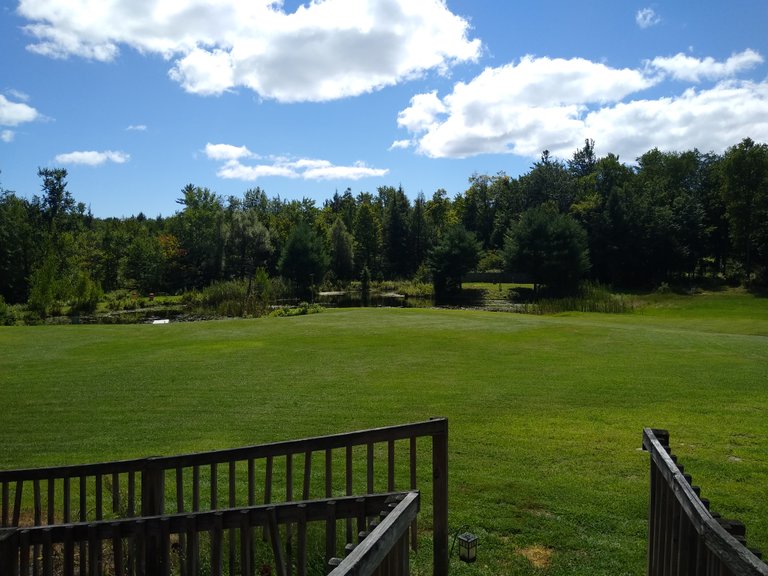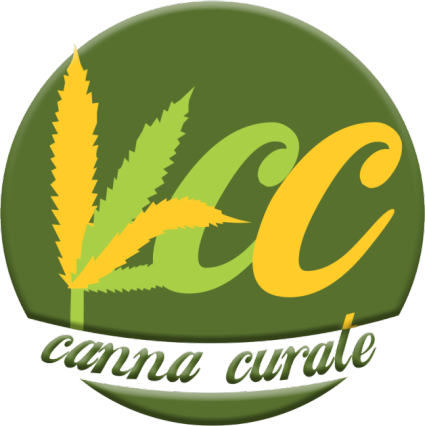 ---
---