she becomes: Poetry By Ana Clark

Note: I'm recording an audio version of myself reciting this poem as it reads to me.
---
I don't know where this photo came from, the beautiful soul who drew it, and make no claim of ownership. The photo swam in my Facebook feed and upon seeing it I made a short exclamation to my friend:
"This photo is, in so many ways, like someone drew my soul"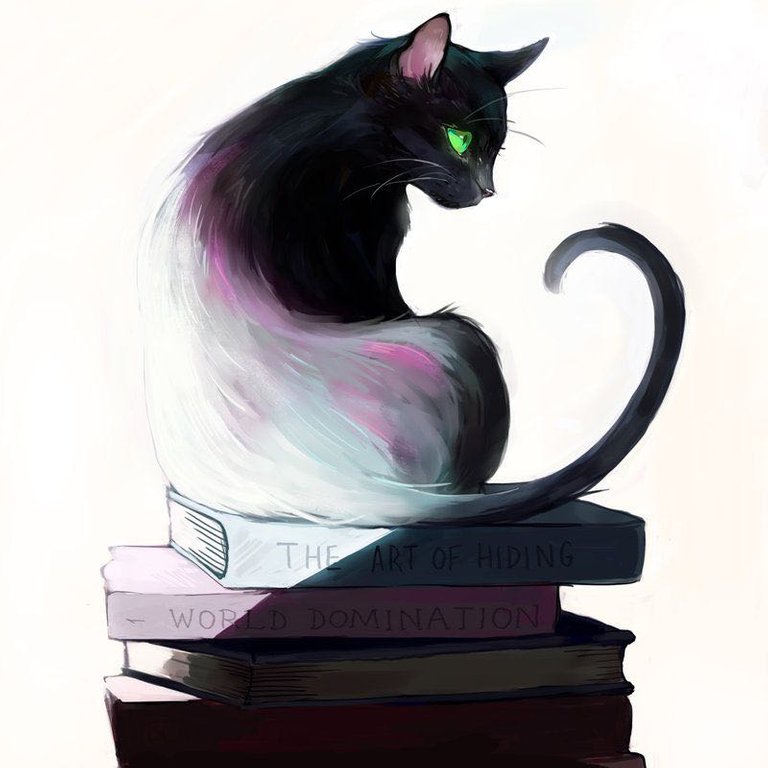 And then the poem decided that it wanted to be born. I don't believe that I wrote this. It snuggled up to the photo and they collaborated before guiding me what to scribe. These words also stole from me my rest. I cannot abandon a wave of creativity building itself. I'm merely a basic quality editor.
      ###   SHE BECOMES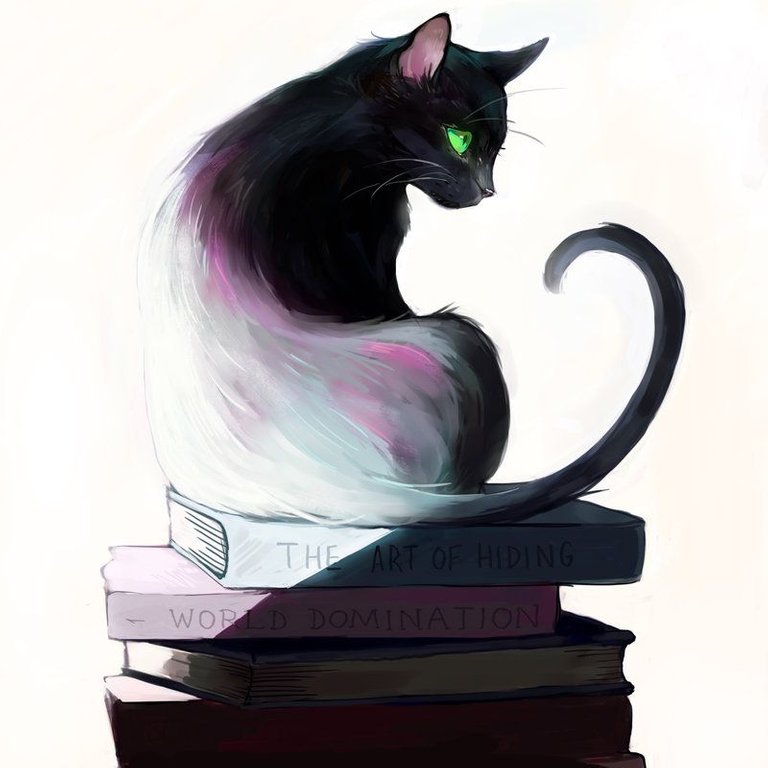 This photo is, in so many ways, like someone drew my soul.
Beautiful and strong with those
purple kisses of creativity and uncertainty on her back
Right there
The kissed creative stroke stomps quietly in front of your face yet only dusting the space
that you so D E N S E L Y lace.
Then her soft parts of her softer side melt into those books;
all
the
words
saying all the things, making all the rules
Amusing. Exciting.
Once words ( iNnsignificant writing )
asking no permission to pounce proudly out of hiding
to personify, explore, and steal who I am
and diminish the world around me in that unidentifiable feather of an instant
Invoking love and lore
guts and gore
which ,
all the same, my words; last four.
Some better fools and some shape more
Lies and scandals of fiction and truth,
try tell one from one award's warm ruth
then, and now.
entwined the how with when
and who left the now
You
And I
Because of the words.
words endow.
---
---
---
Out of respect for the artist and my unknowing of copyright, I have not edited the image in any way (no fillers or photoshop). If you know of or are the artist, please tell me who you are so that I can credit you. Or, ask me to delete the photo if you must (🥺)
Beautiful drawing.
---
All written content is copyright © 2021 of Ana Clark. Ana is a word obsessed writer in Canada. Ana commonly accidentally speaks in rhyme... from time to time. 🤣
---
InnovativeToInspire.com
inDecentDark.WordPress.com
Instagram.com/oAnaClark
---
Am I famous writer yet## 🤍🤍🤍🤍🤍🤍
Let's grow famous together.
Posted using Dapplr
---
---