Summer Greenhouse Cannabis Grow, Part 3
Hello, hivers and cannabis lovers!
My last post about my cannabis grow was 18 days ago, from what hive tells me. I guess it's time for an update.
This stuff grows pretty fast! I don't know if it's that way for everyone, but these plants seem to like my greenhouse.
I took this picture on June 26, basically a week ago.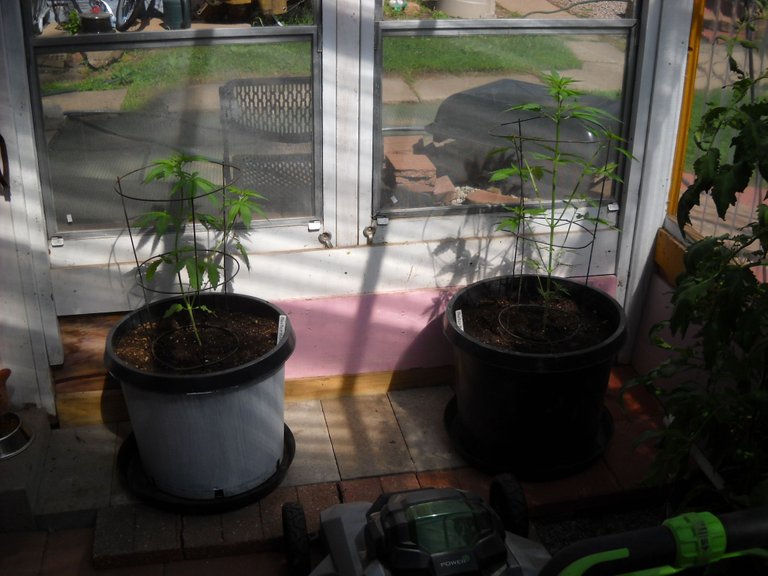 I took this picture yesterday. They've grown at least a foot in the past week or so.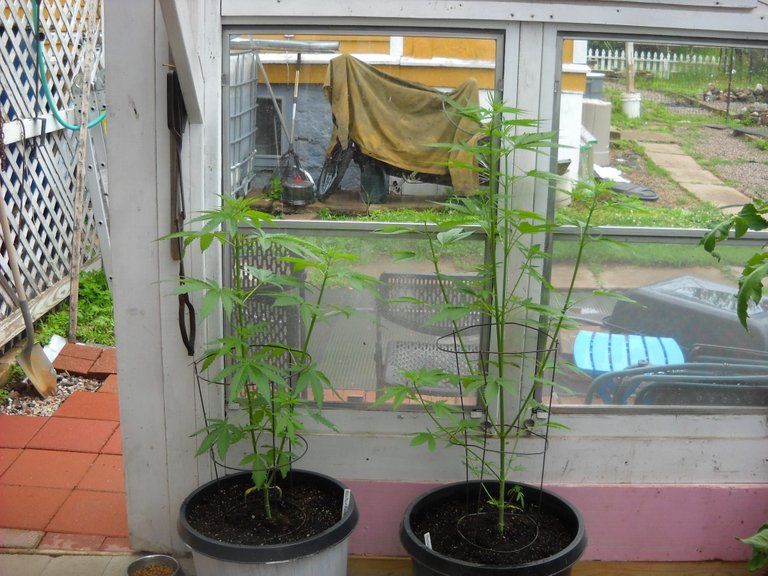 Here's a look at the double stem, the plant to the left in the previous picture. It has some big leaves on it right now.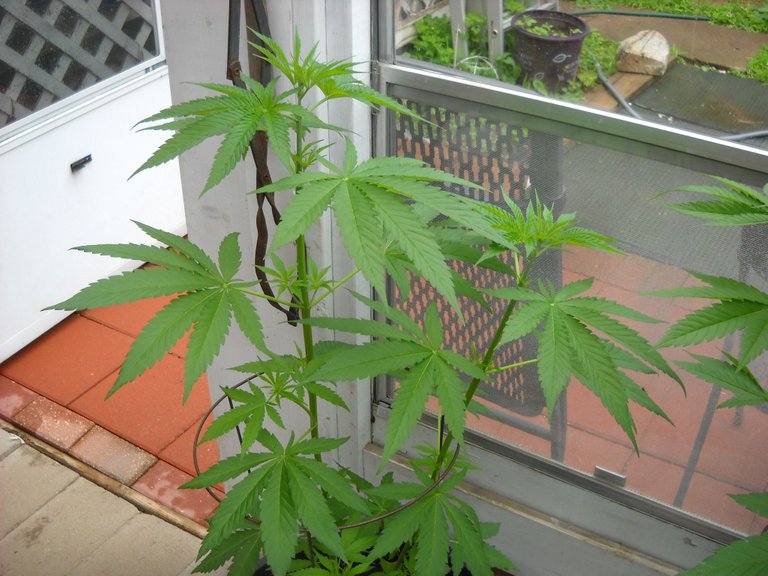 This is the other plant. I had topped the plant a couple of weeks ago, and the side branches are developing.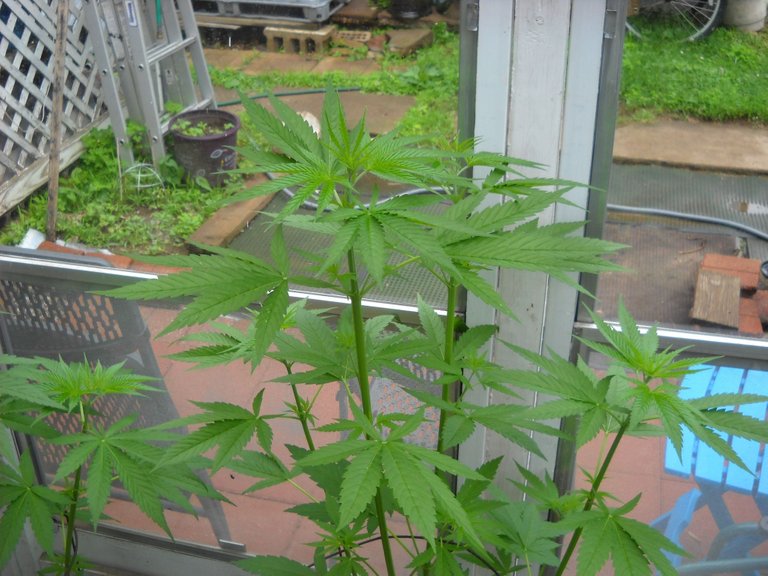 Here's a better look at the top of the plant.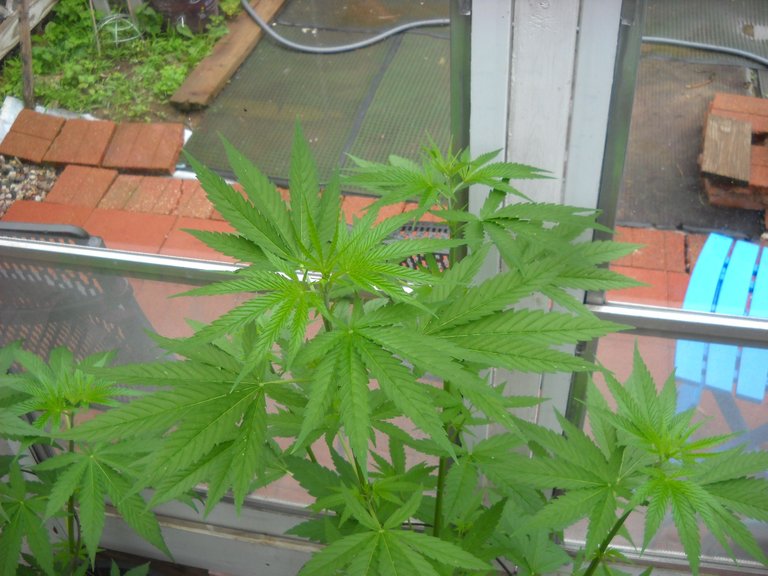 This is the top of the plant on the left.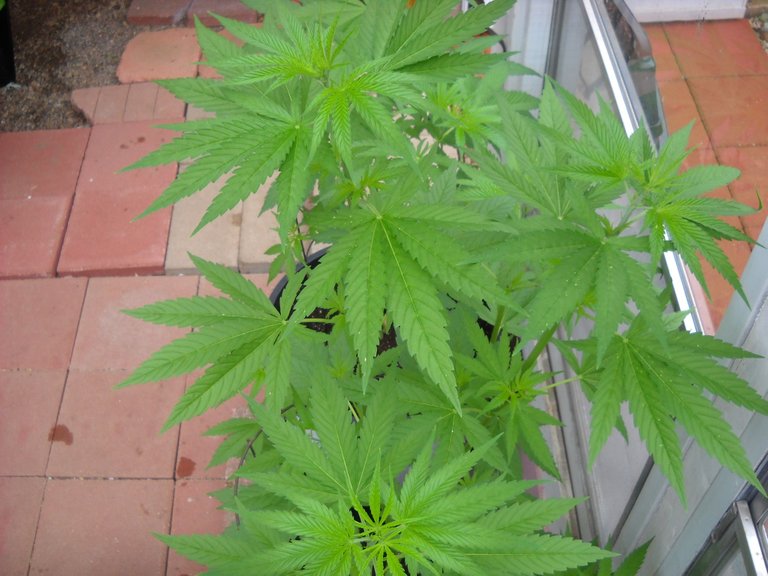 I decided that it was time to pinch the tops off the big stems on both plants to get it to spread out a bit more.
This is the plant on the right after topping it.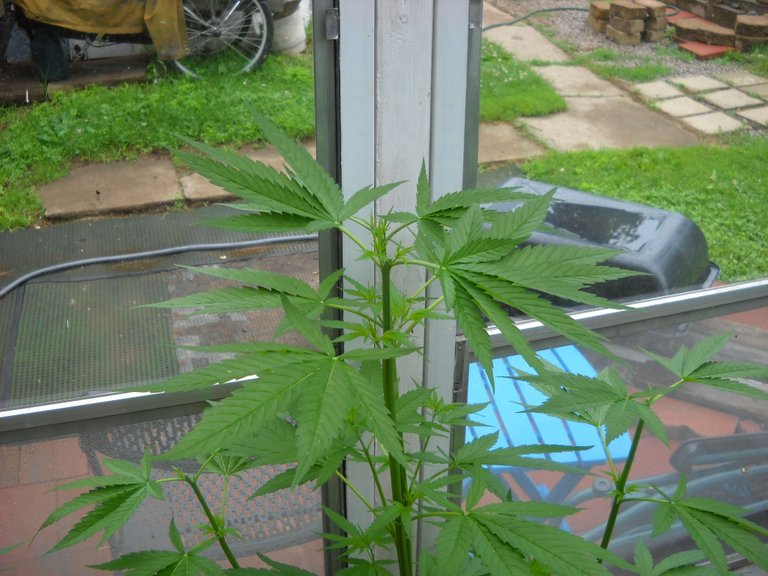 This is the plant on the left.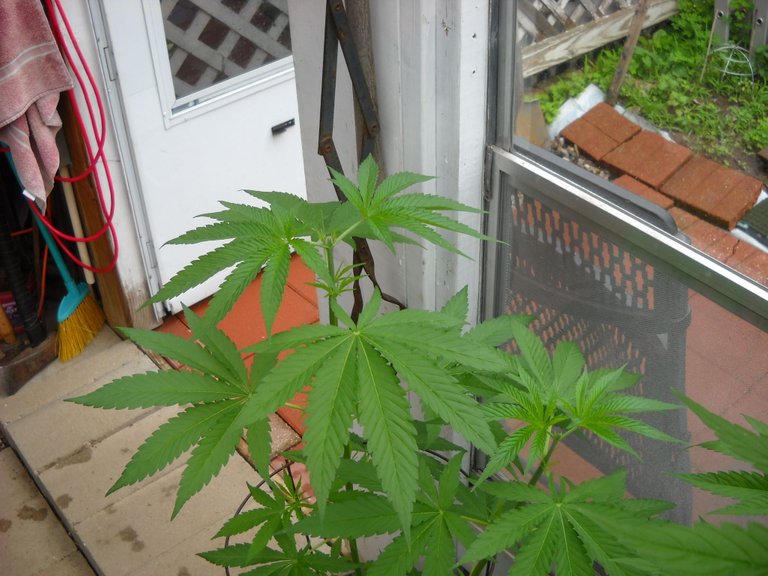 One more picture for this post, this is the plant on the right after pinching the tops off the main stems. There's a lot of length to the stems on this plant. It may be due to the plant reaching for more sun, or it could just be the way it grows in the greenhouse.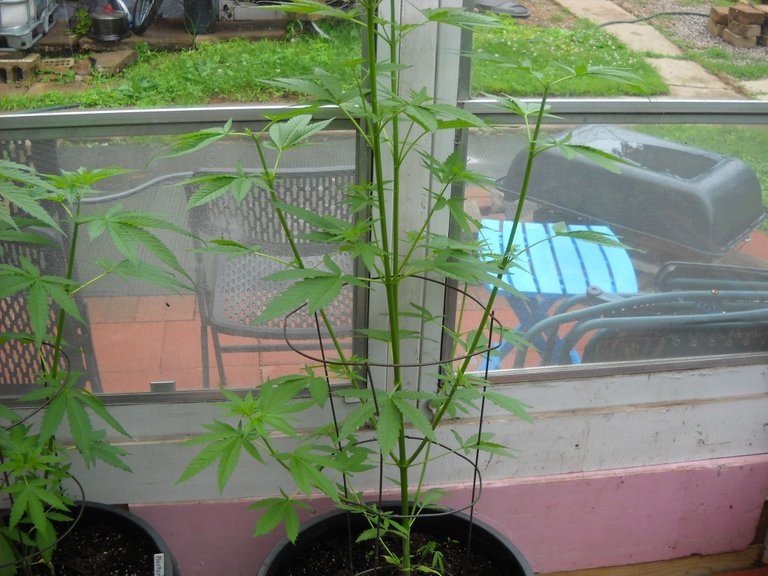 I think I might move the plants to a better spot in the greenhouse where the roof is higher and they might get a bit more sun. I have a couple of ideas for where I can put them, but I need to make sure it's a spot where the tomato plants aren't blocking some of the sunshine.
That's all I have for this post, I hope you found it interesting!

---
---