Cannabis chronicles 17, more growth
Hello, steem people! Welcome to my page!
I see that it's been 2 weeks since my last update, so I figured that it was time to write another update.
2 Weeks ago, Big Stinky looked like this, about 5 feet tall or so.

It's grown a bit in the last two weeks since I put the plant into the 15 gallon pot. It's taller than I am now.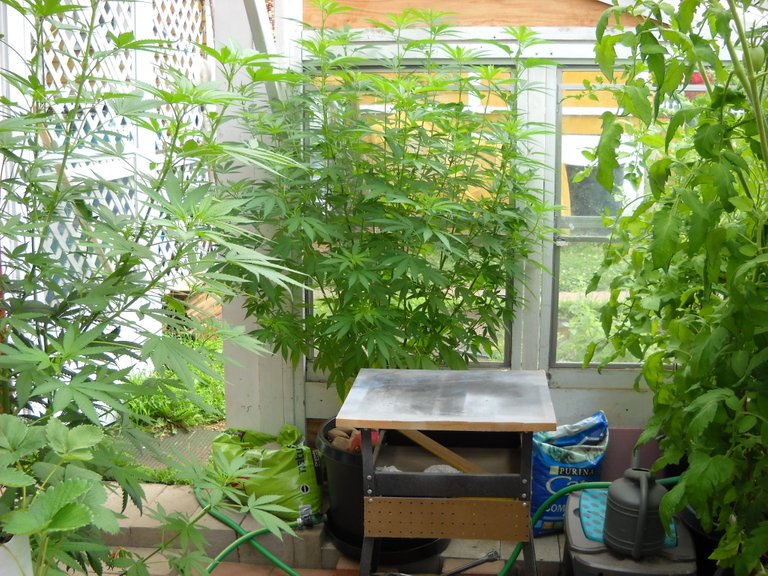 Here's the Blue Dream as of 2 weeks ago. I had just put into that pot a couple of days before.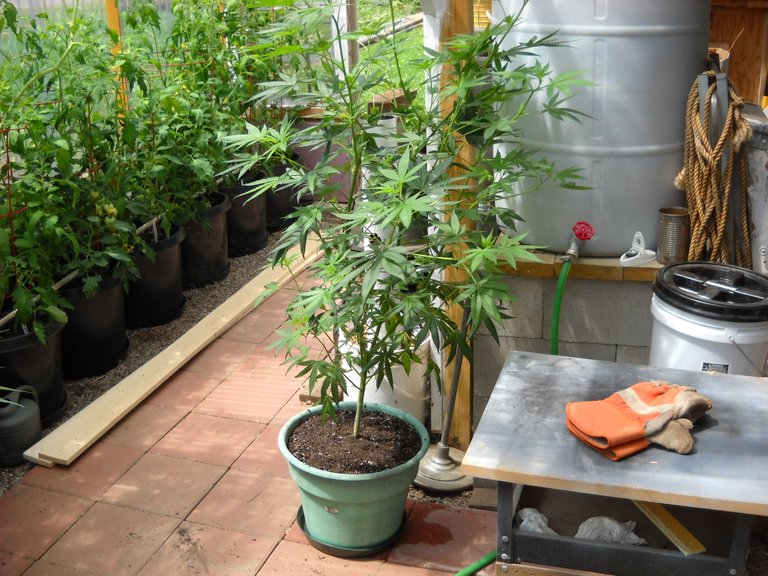 Here it is now, it's also taller than I am. This stuff grows like a weed!


My 2 Cannatonic clones are doing pretty well now. I finally got around to repotting the second clone today, it was full of roots. For a while I wasn't sure if they'd make it, but they're doing really well now.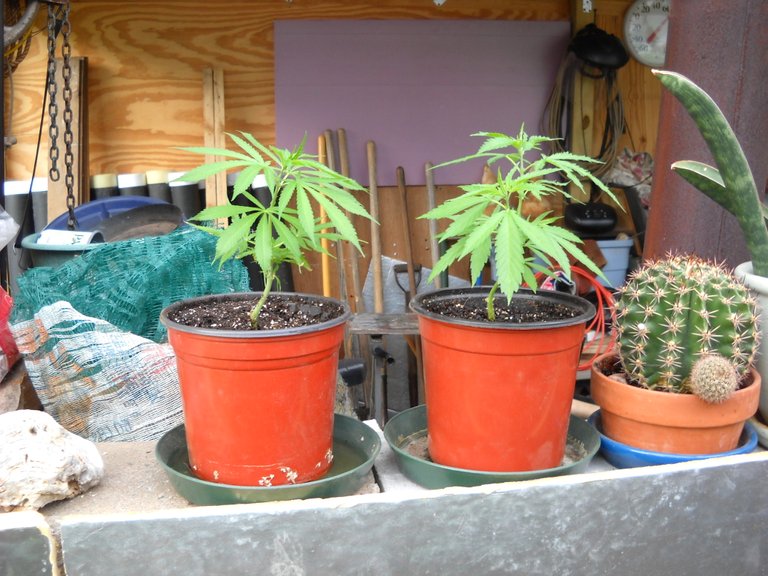 It should be interesting to see how tall these plants get by the end of August. I might end up having to cut the tips off again to keep them from growing right up to the roof of the greenhouse, I guess I'll see when that time comes. They probably won't start to bud until mid August, or even later, due to the daylight hours. It will be interesting to see when that starts also.
Well, I guess that's all I have for this update. Thanks for stopping by to check it out!



---
---