Cannabis Chronicles, #14, trimming the plants
Hello, and welcome to my steem page, eh!
It's a cool rainy day today, so it seemed like a good time to do another update on the two cannabis plants that I'm growing. Both plants are getting pretty tall now. Including the container each plant is in, they're both about 4 feet tall or so. They've both been getting rather bushy, and the light doesn't get into the middle of the plant very well, so I figured that it was time to trim off a bunch of the big leaves to let the sun get to the little side shoots on the main stems. I started with Big Stinky out in the greenhouse.
This is before the haircut.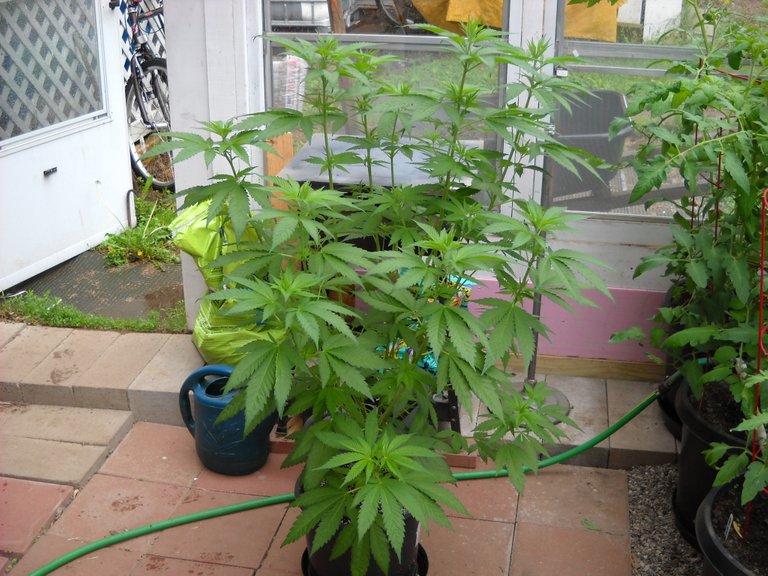 As you can see, it's oddly shaped because of the big side branches from topping it.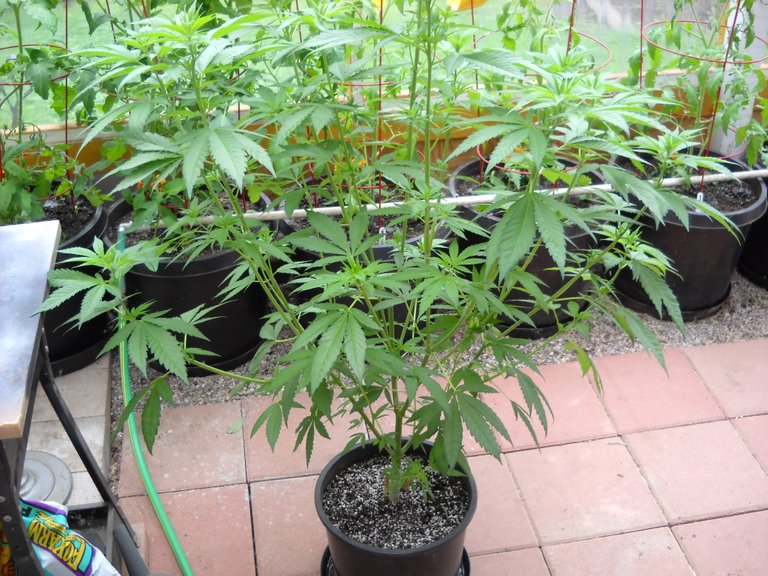 This is the plant after giving it the haircut.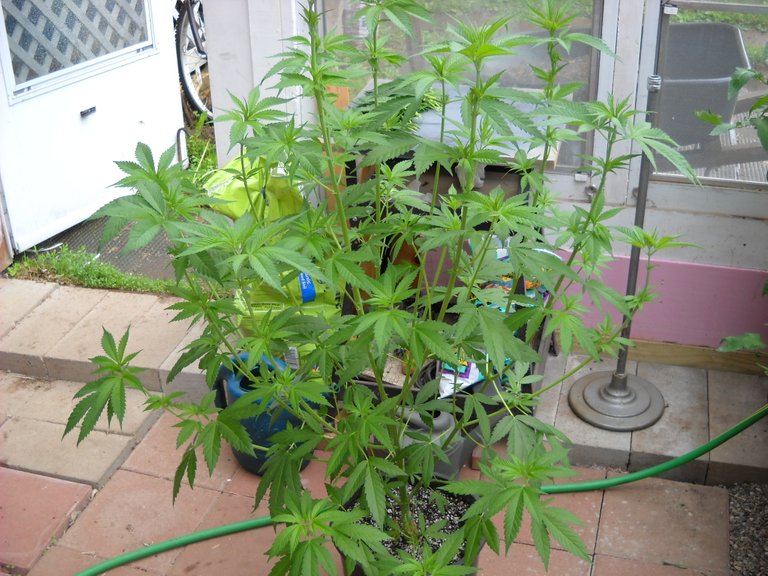 I got a decent pile of leaves from the plant.

I decided to try an experiment with the leaves. I'm going to dry them and try to figure out how to use them in tea. I'm sure they're not as potent as the buds, but they should still have some medicinal qualities.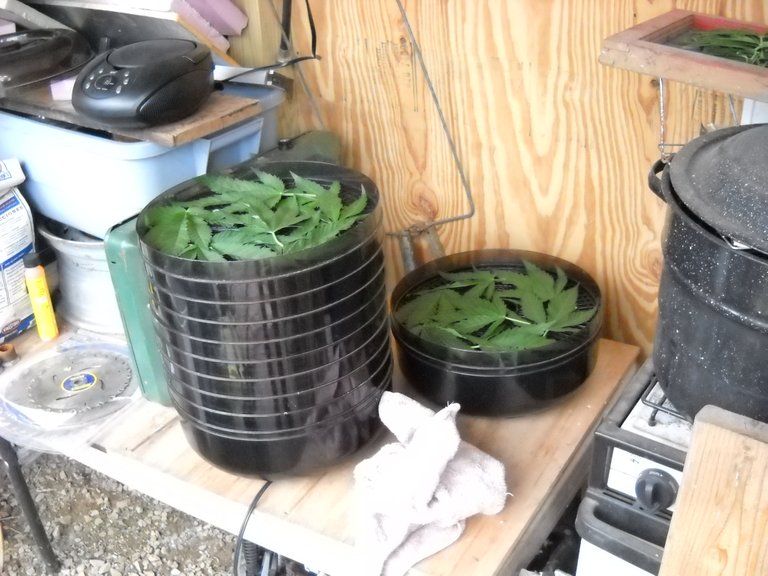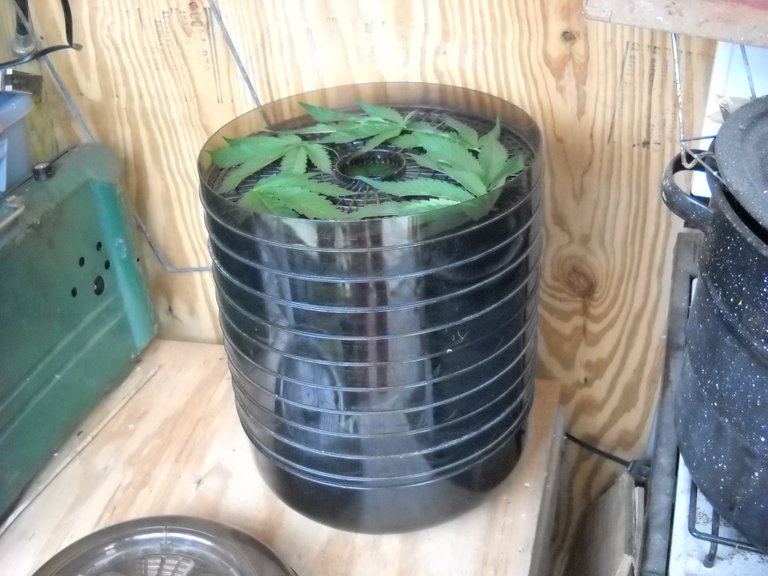 After I finished that plant, I went upstairs to where I have the Blue Dream plant under a big plant light. This plant probably isn't getting enough light from just the one bulb, but it's the best that I can do right now. I'd like to put some side lights on it, but I would need to figure out how to do that with the fixtures that I have available right now.
This what it looked like before I started.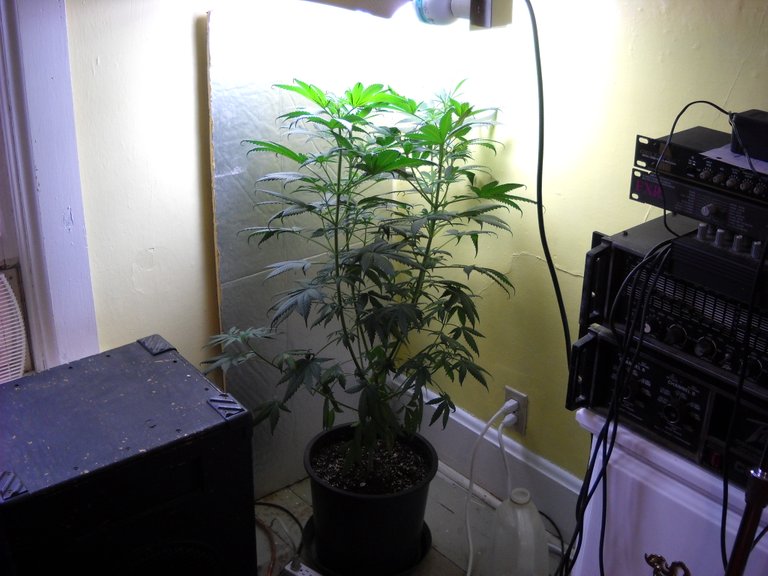 After the haircut. I also switched the light around and added another reflector to the end of the light fixture to try to direct more light onto the plant. I also have a piece of foil faced insulation board there to try to reflect more light.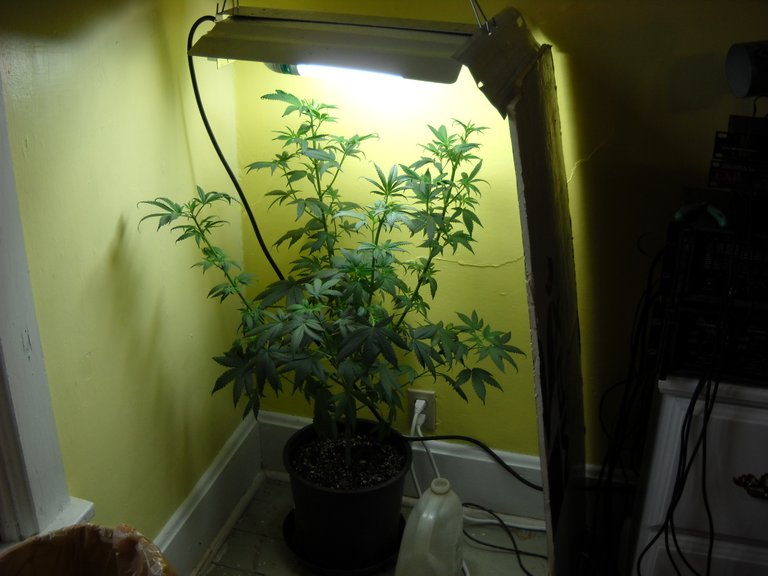 I took a metal coathanger and made 2 branch spreaders to get more light into the middle of the plant.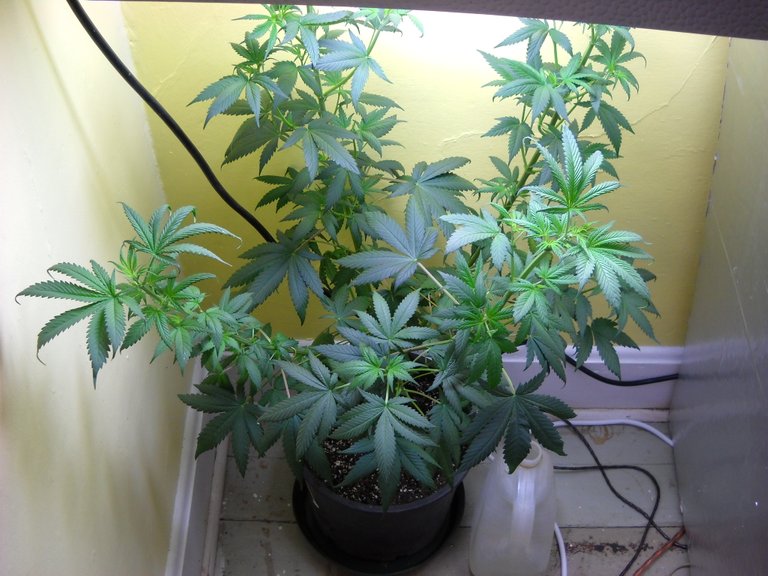 I ended up with a decent amount of leaves from the plant to air dry. I'll figure out what to do with them later.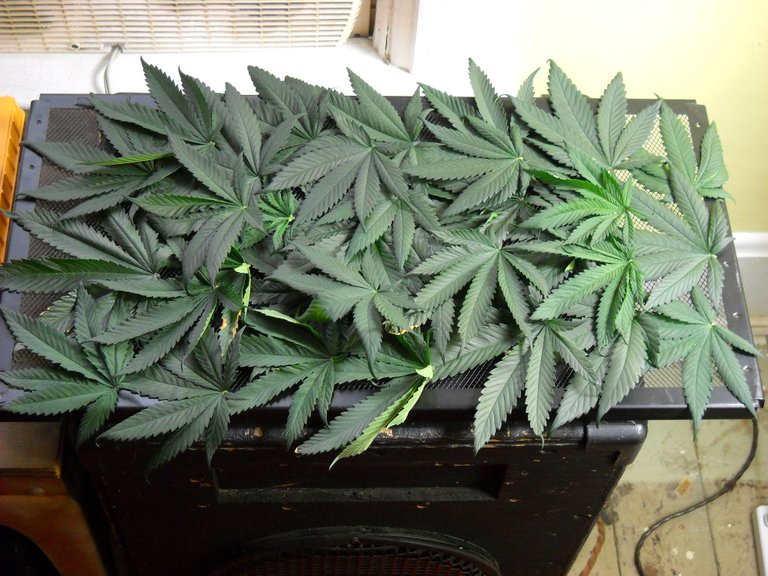 There's a lot of side shoots on the main branches on this plant, they weren't getting enough light to really develop. Hopefully, this haircut will help with that. Hopefully, they'll eventually develop buds, but that's probably going to be a couple of months out because I can't isolate the plant from the light through the window enough to get the plant into flowering.
I might decide to top all of the main branches to try to keep the plant from getting too tall for the spot that I have it in right now, I don't really have another decent place to put it.
That's all I have for this update post, thanks for stopping by to check it out!



---
---