Cannabis chronicals #13, the indoor plant update
Hello, and welcome to my page!
My indoor cannabis plant has been growing under a large fluorescent growing light for several weeks now, and I try to keep the bulb fairly close to the plant to give it more light energy. The down side of that is that the plant grows up into the bulb about every second day, and I have to raise it again. Since the light is hanging on a chain, it's easy enough to raise a bit at a time. Today, I ran out of room to raise the light.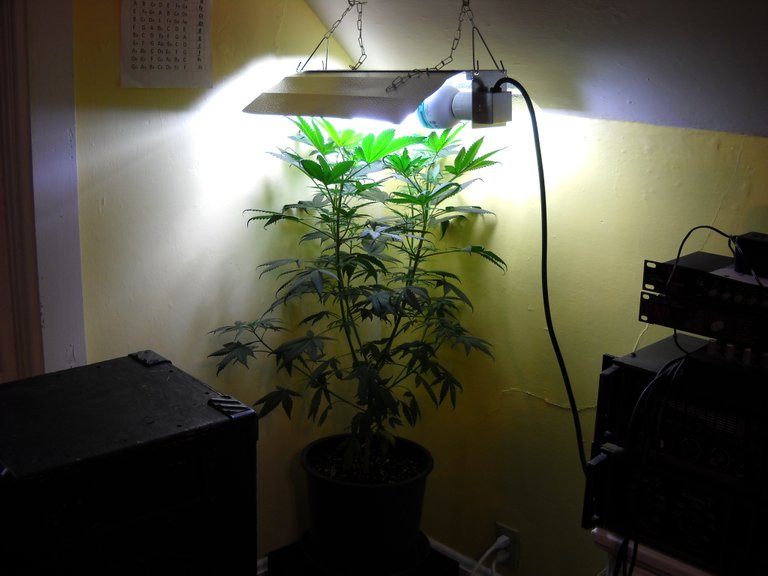 I've had the plant sitting on a plastic crate under the light since I repotted it, it has grown tall enough now that I had to put the pot on the floor to give me room to lower the light.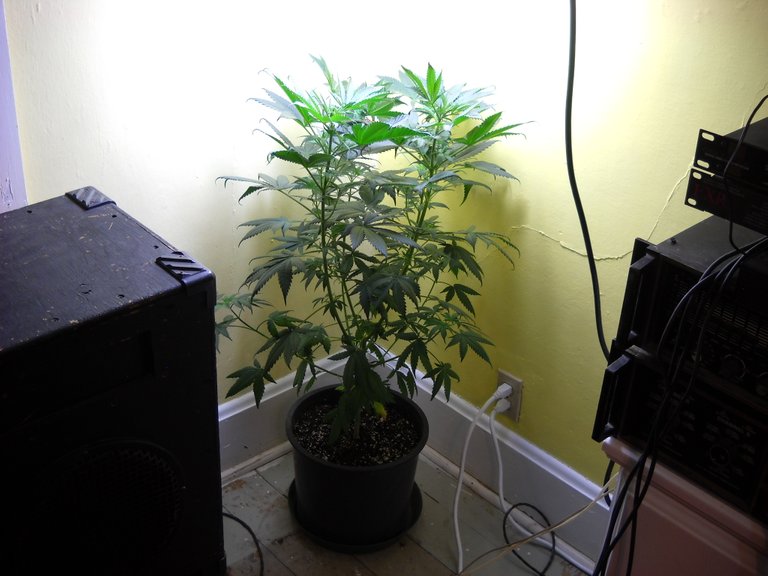 Here's a look at the top of the plant. You can see the one leaf that has a bit of damage from the heat of the lamp. The plant had grown right up against the lamp and the leaf got some heat damage.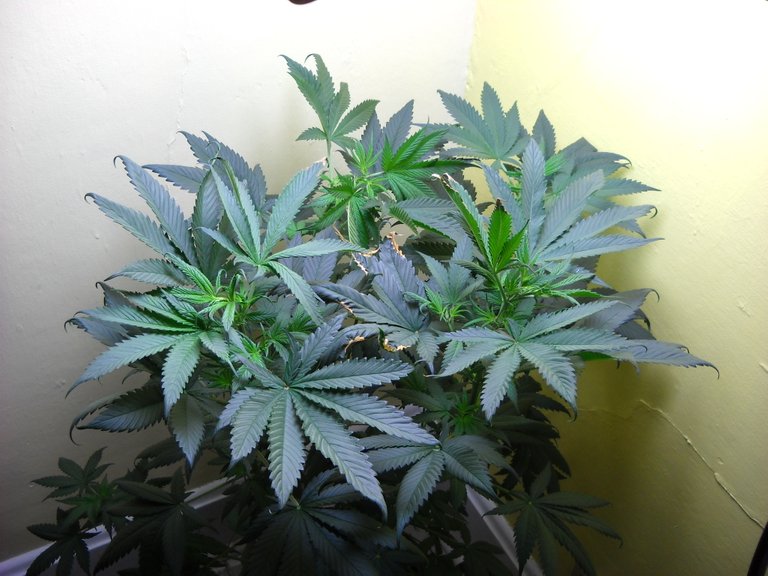 The main stems are really putting out side stems right now.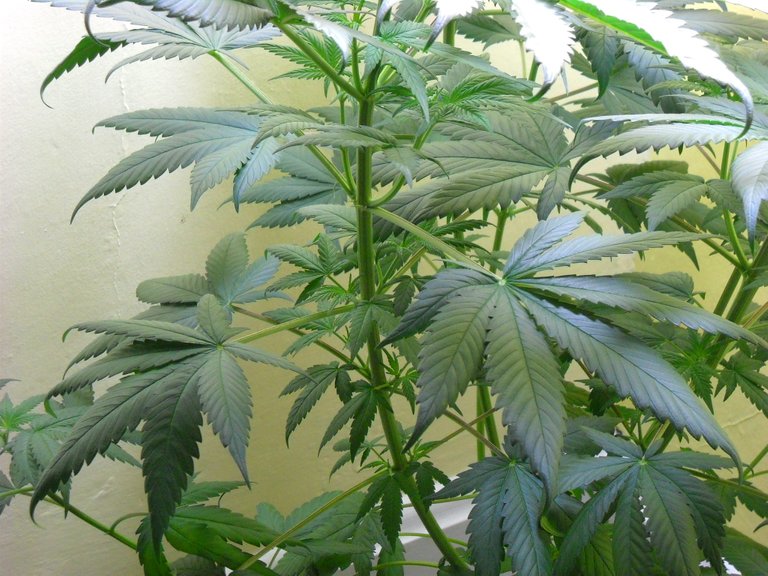 I readjusted the light down close to the plant again. Now I have room to raise the light quite a bit.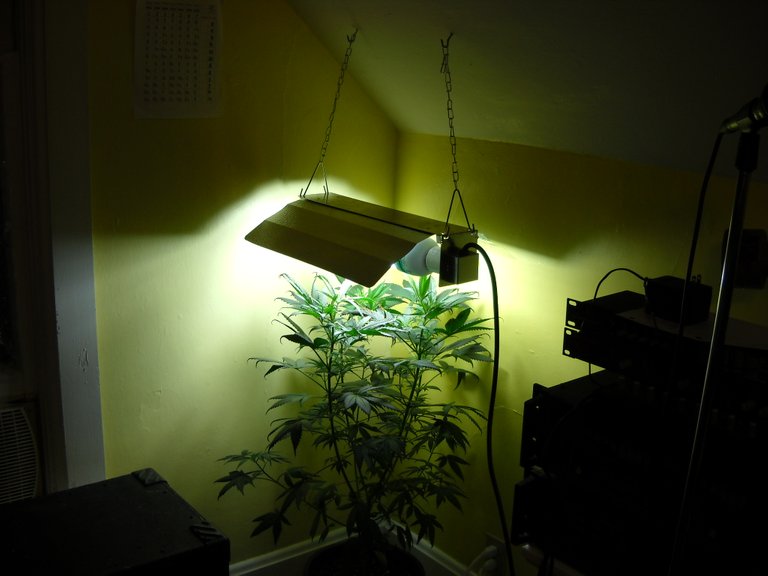 I don't quite know what I'm going to do when the plant gets too tall for the space it's in right now, but I guess I'll figure that out when the time comes. I think the next thing I'm going to do with the plant is trim some of the big leaves off so that the side shoots will have more light to grow. I probably should do that in the next few days.
That's all I have for this post, thanks for stopping by to check it out!



---
---